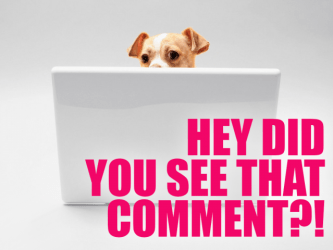 Hello friends, straddlers and lovely lurkers!
The results are in for renewal season and Heather has the deets on what May sweeps means for lesbian tv. Riese's mom mails her the darndest things, Rachel's perfect breakfast sandwich is no joke and the A-Camp countdown is on.
Also, your queer prom pics are the cutest, Mari said yes to her wedding dress and our dreams are coming true because Cate Blanchett says she's had many relationships with women. Many. Also beeeees!
---
On Miley Cyrus Is Not Heterosexual, So:
The This How Autostraddle Interviews Work Award to livethequestion: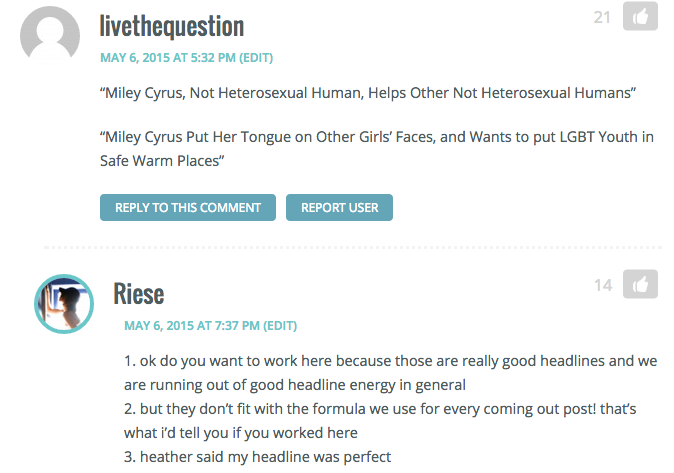 On Cate Blanchett Has Had Many Relationships With Women, What Is Even Happening:
The Early Birds Award to Robin and Robyn: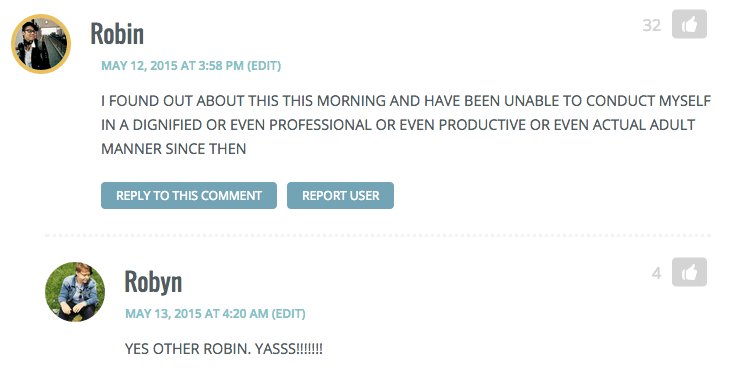 The Fan Nonfiction Monique

On Also.Also.Also: Let's Learn About Women Who Made Wilderness History and Other Stories You'll Love:
The Cereal Killer Award to jane:

On Lesbian Prom Gallery: Heartwarming Photos Of Girls Taking Girls To Prom, 1985-2015:
The Is This Real Life? Is This Just Fantasy? Award to Katie: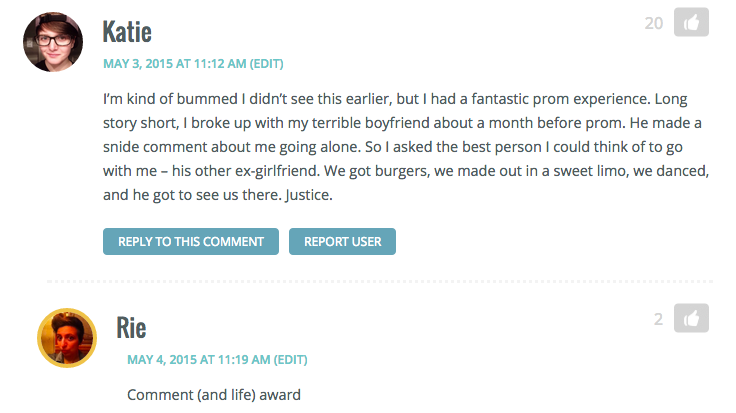 The Another Awesome Katie Award (to Katie):

On 47 Truly Fantastic Ways You Described Yourselves When Registering For A-Camp 2015:
The Realizing You're Your Own Best Friend Award to Jenn: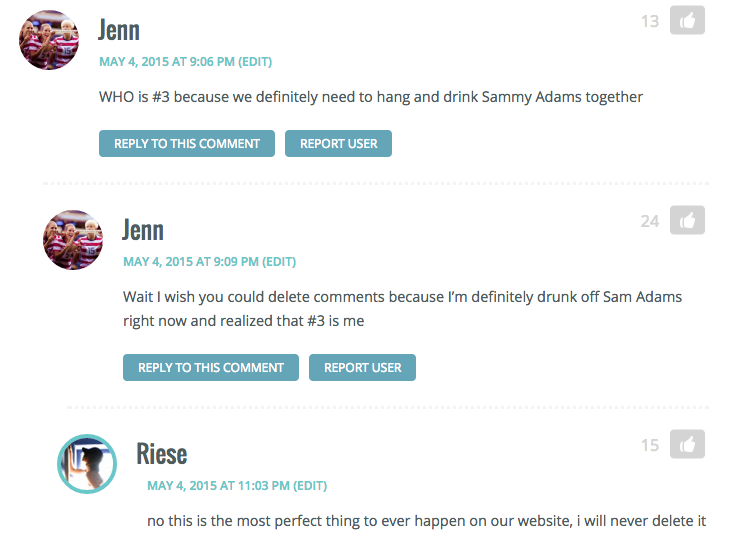 The A-Camp Friendship Is Magic Award to Emily Leticia and Adriel:
---
See a clever, hilarious or thought provoking comment around this website-ship? Email it to me at: carrie [at] autostraddle [dot] com!