In 2010, Constance McMillan's battle to attend her school prom with a female date became a huge national news story and, in addition to covering the actual story obsessively, we also created a "Lesbian Prom Gallery." (Not everybody in the gallery was a lesbian, obviously, many are bisexual, queer, or otherwise-identified, but using "lesbian" in headlines helps girls-who-like-girls find our content on search engines.) We wanted to show the world how ridiculously cute we'd look if they just let us take our girlfriends to prom. The post was a hit and we still get submissions to it, five years later!
Now that it's that time of year again, and finally we can realize our dreams of resurrecting and bringing this gallery back into the light — with some new photos added (if you have a photo to submit, directions for doing so are at the end of this post! We're especially looking for photos from women of color and trans women!) All of these photos were submitted to us directly. (If your photo is on this list and you no longer want it included, just email bren [at] autostraddle [dot] com and she'll take it down, no problem!)
So, without any further ado…
---
110 Same-Sex Female & Otherwise-Identified Queer Couples Going To Prom Together Like Champs
1985, Kansas City, MO
These girlfriends are posing with a gay male friend who went stag to prom. The submitter told me: "My inspiration for going to the prom with my girlfriend in tow in tuxes was my sister who is gay as well and had to go thru all of the bullshit of wearing a dress that she hated and looked like a freaking dork in the year before I was to go… My girlfriend and I were the only gay couple to attend but we had absolutely no issues, no wisecracks, no nothing from anyone at prom. They all either supported us, tolerated us or knew better than to say a word to me. Like I said, I got big shoulders."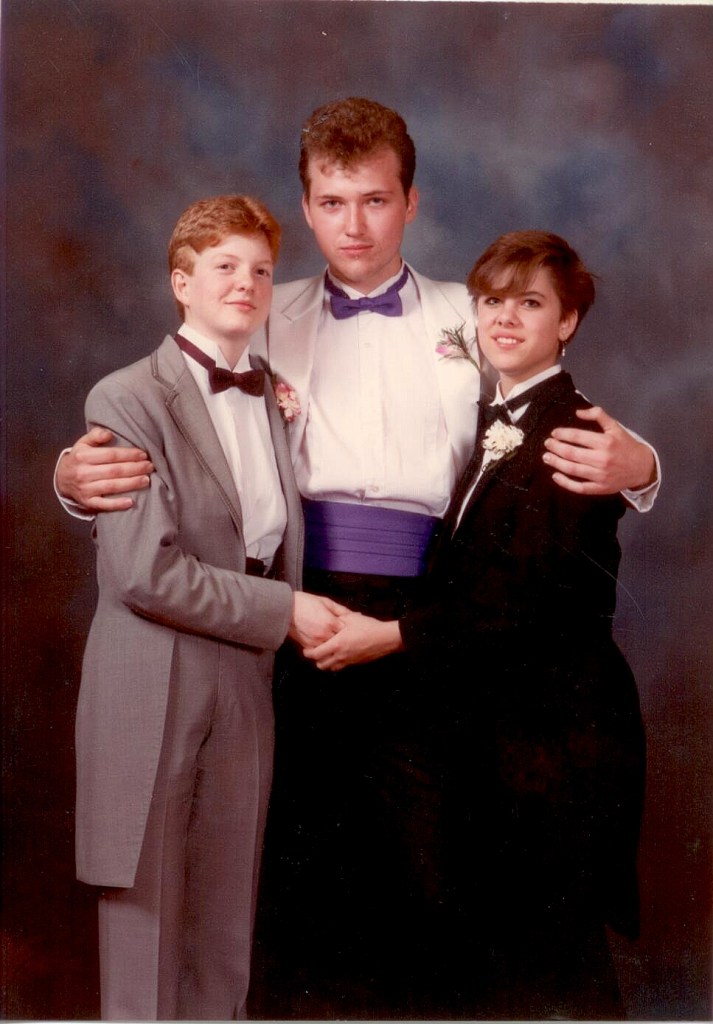 ---
1993, Pennsylvania: Gwyn & Michele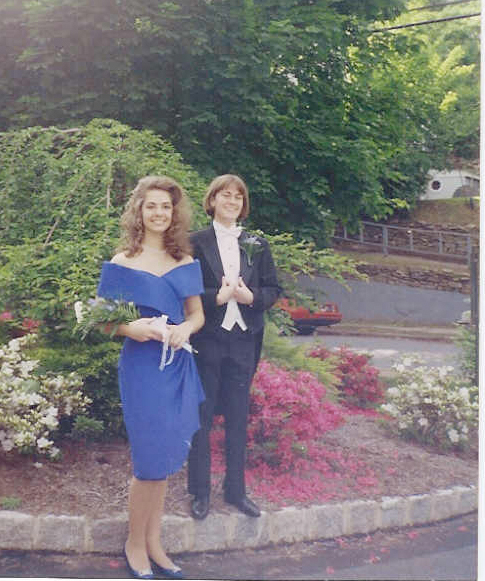 ---
1994, Bakersfield, CA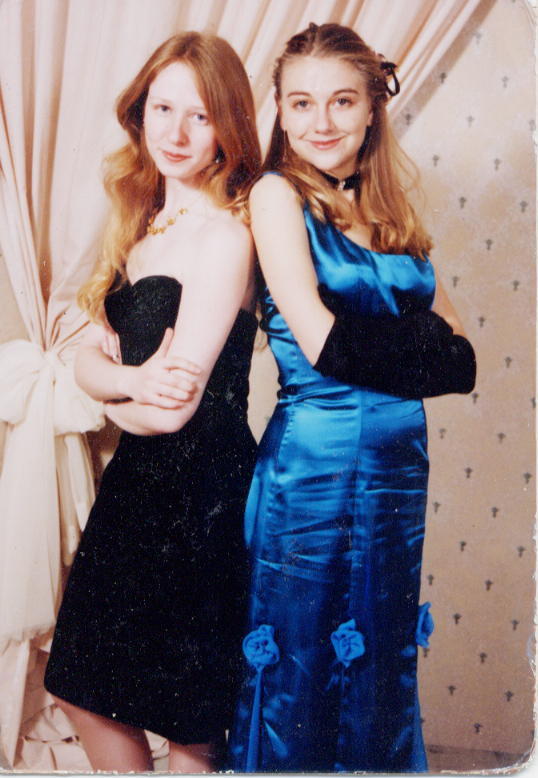 ---
1994, Milton, MA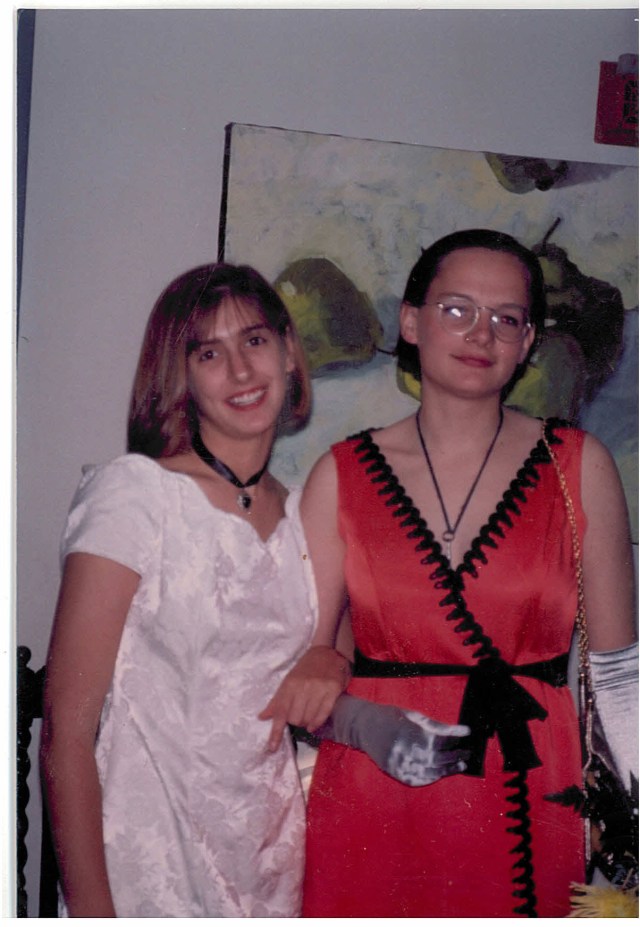 ---
1995, Maui, HI: Noël & Sierra
---
1997, Berkeley, CA: Ariel Schrag & Date

---
1997, Guilderland, NY: Kristin Russo & Date
---
2000, Ephrata, 
PA
"I grew up in Ephrata and it was a very conservative, small, Amish town. We got plenty of glares and several snide comments, but the people in charge let us in and we weren't hassled by staff."
---
2000, Newtown, PA: Johanna & Marion

---
2001, Asheville, NC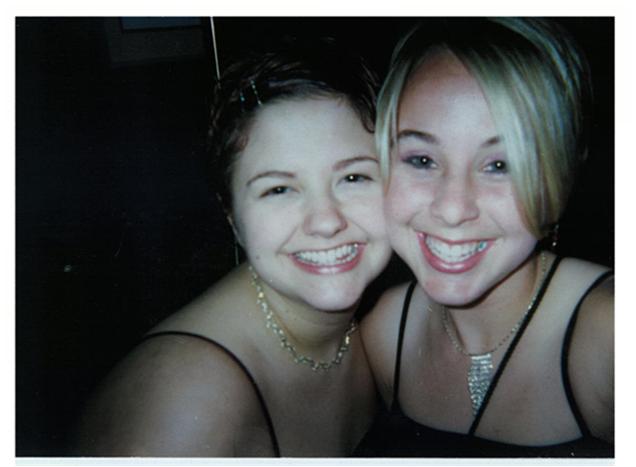 ---
2002, The Bronx, NY: Jenn (tux) & Frances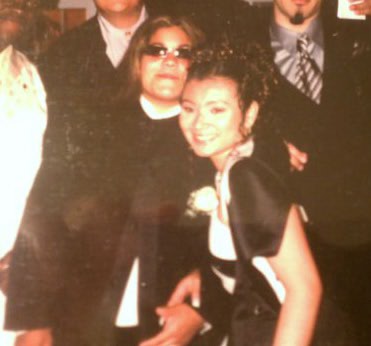 ---
2002, Edmonds, WA: Rochelle & Morgan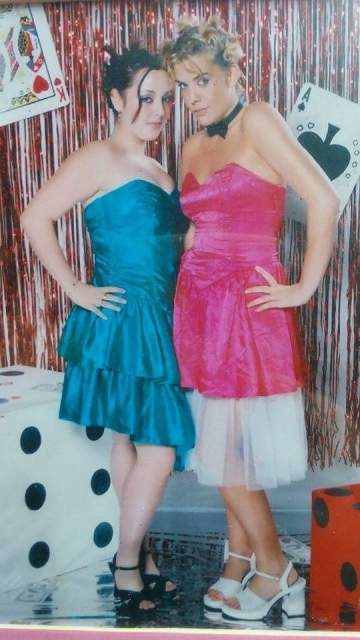 ---
2003, New Hampshire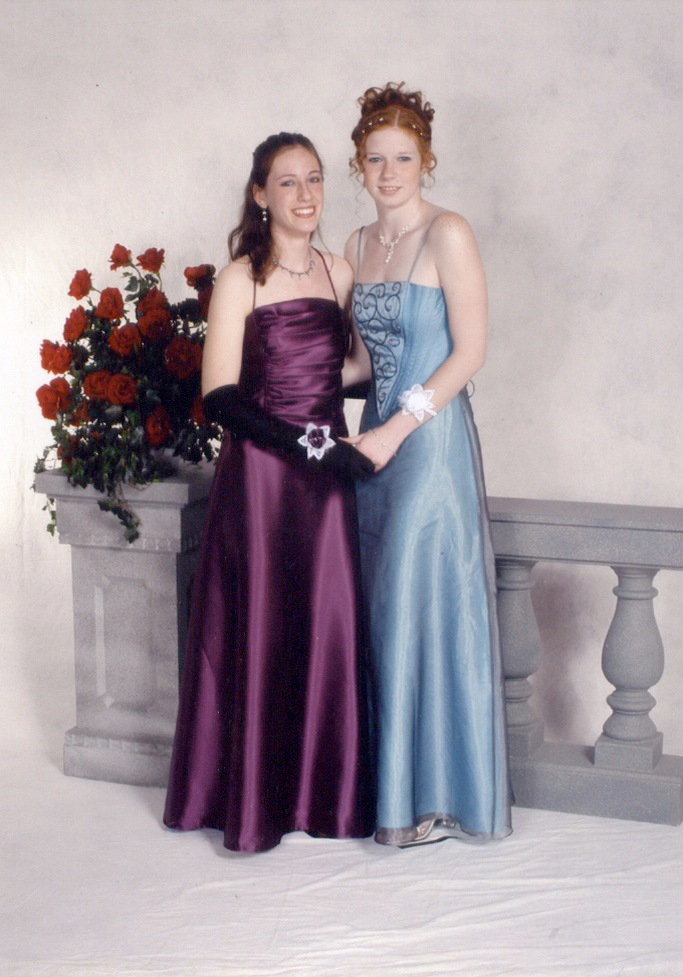 ---
2003, Long Island, NY: Design Director Alex Vega & Date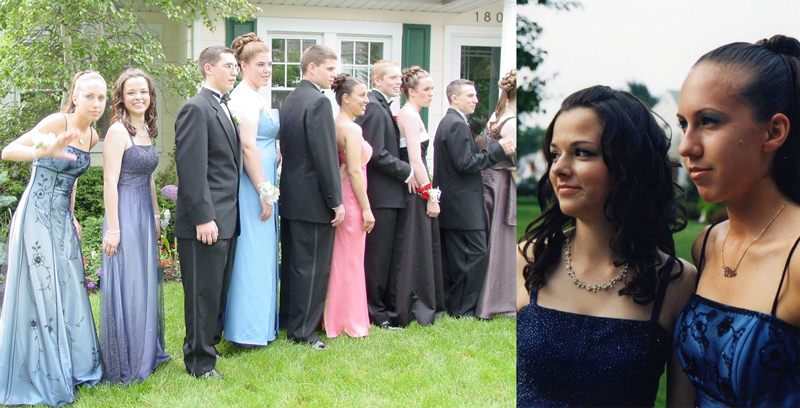 ---
2004, Raleigh, NC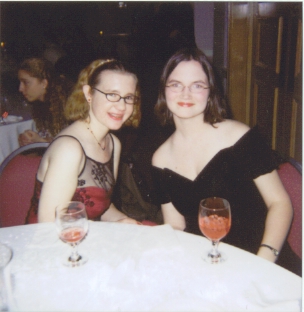 ---
2004, San Francisco, CA
---
2005, Florida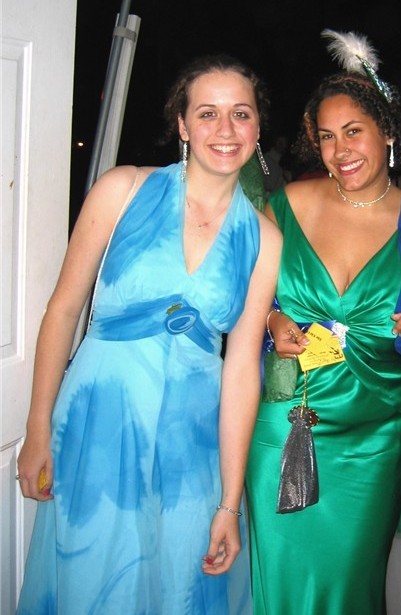 ---
2006, Seattle, WA
---
2006, Plainsville, OH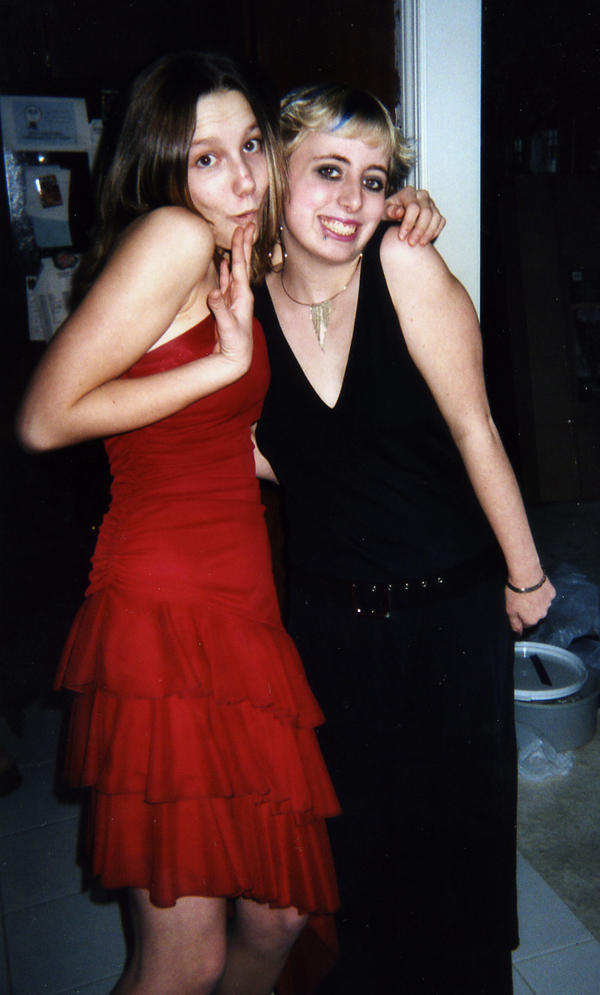 ---
2006, Connecticut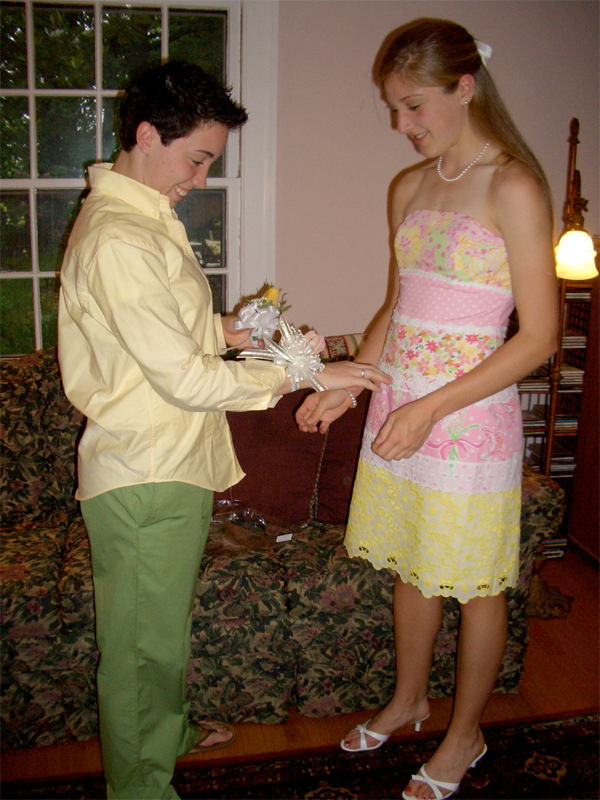 ---
2006, Palm Desert, CA
"The girl on the left (Katie) is the principal of the high schools daughter. The girl on the right (Haylee) was the president of the gay-straight alliance :)"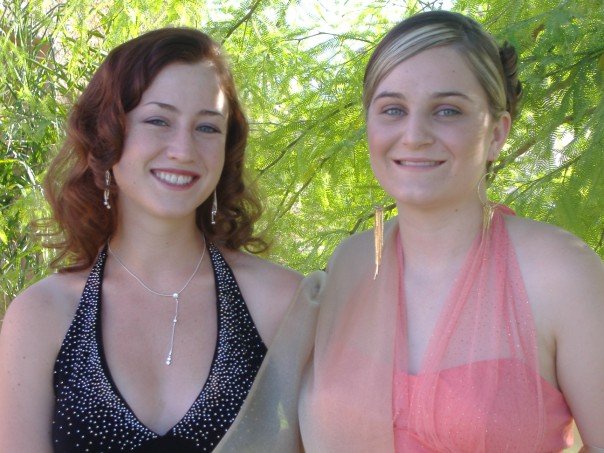 ---
2006, Topsfield, MA: Managing Editor Rachel & Date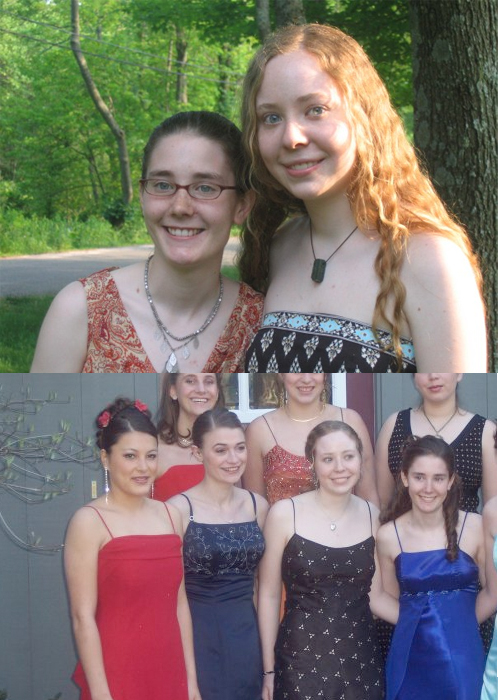 ---
2006, Rochester, MI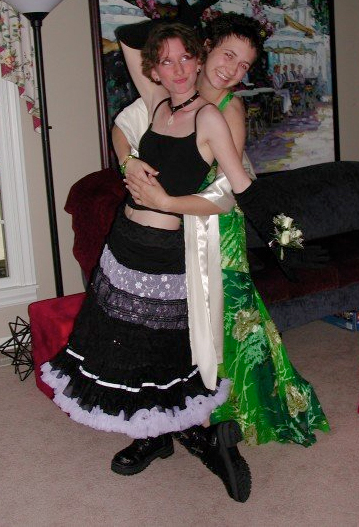 ---
2006, Colorado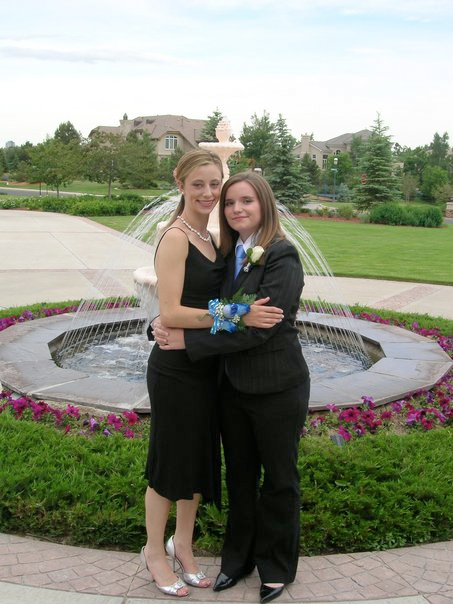 ---
2006, Chicago, IL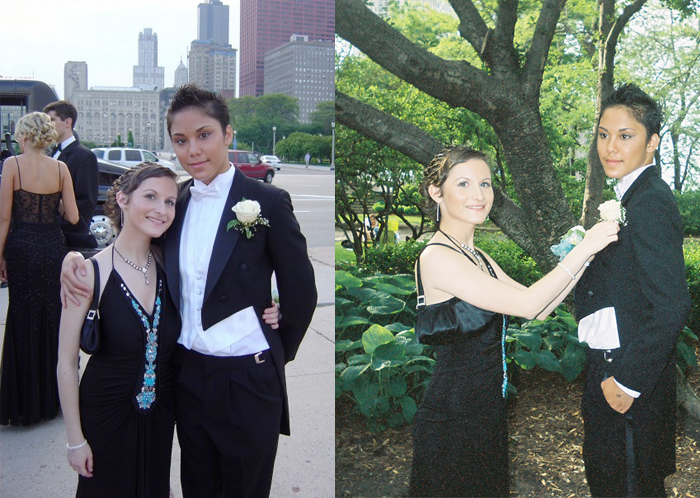 ---
2006, Terre Haute, IN: Brittany & Britni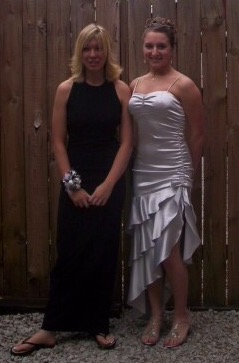 ---
2006, Maryville, MO: Ashley & Trisha
---
2007, Corinth, NY: Kate & Barb
"We got in trouble for kissing so we went overboard."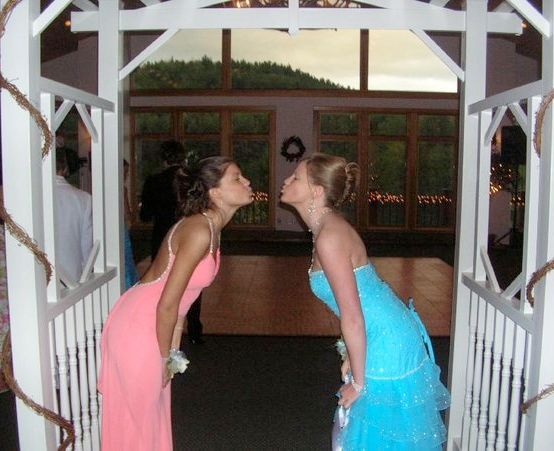 ---
2007, Jacksonville, FL: Emily & Taylor
---
2007, Murray County, GA
---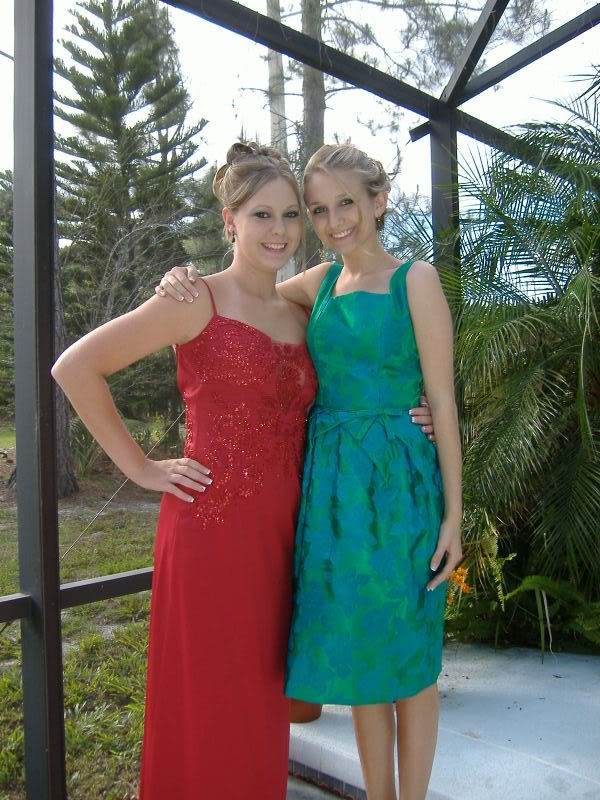 ---
2007, Springfield, MO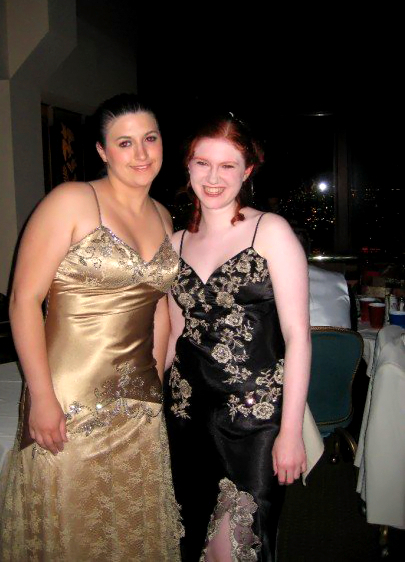 ---
2007, Idaho
---
2007, Birmingham, AL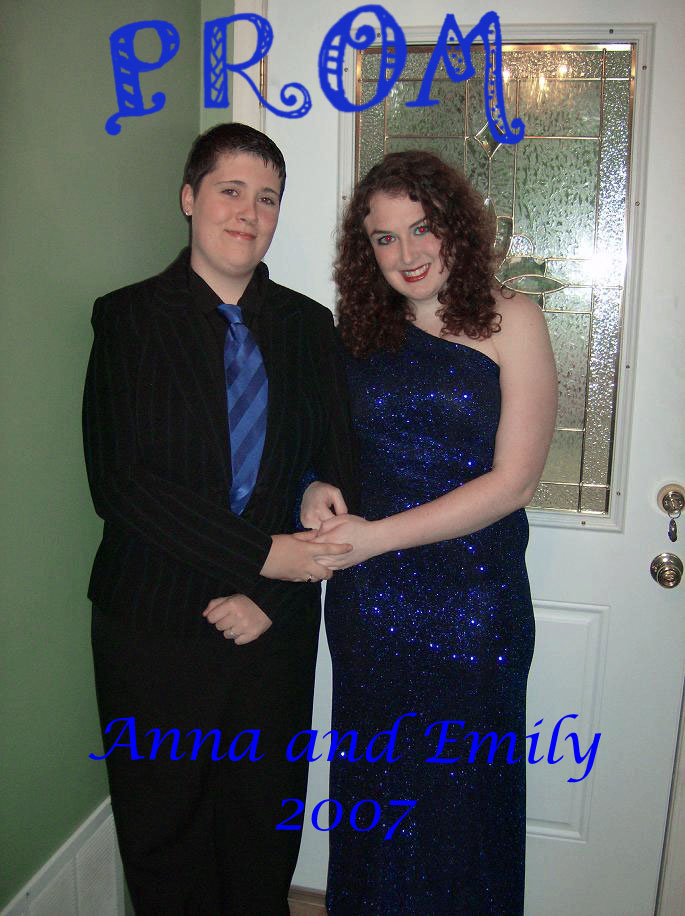 ---
2007, St.Louis, MO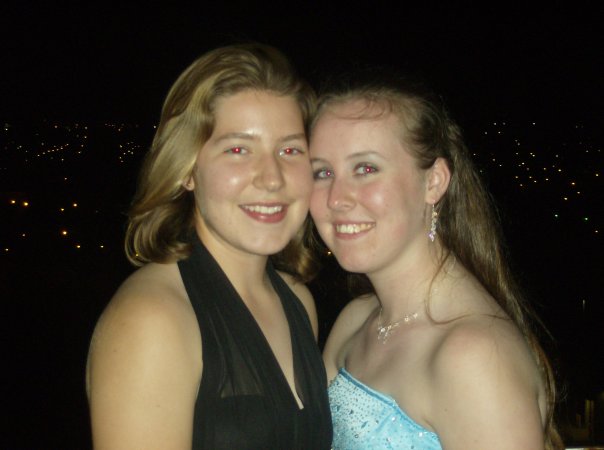 ---
2007, Kansas: Kylenn & Debbie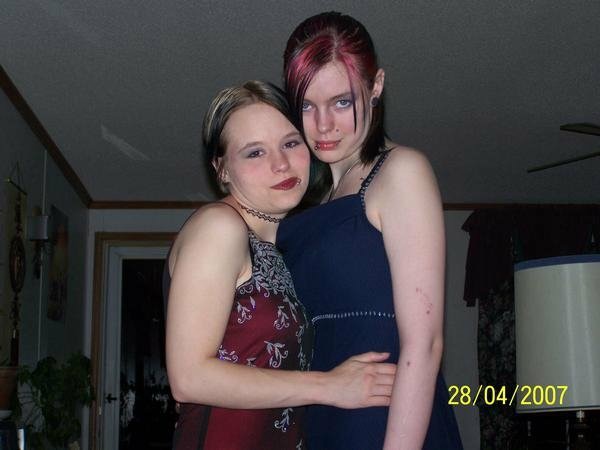 ---
2007, Ridgefield, CT: Sara & Caroline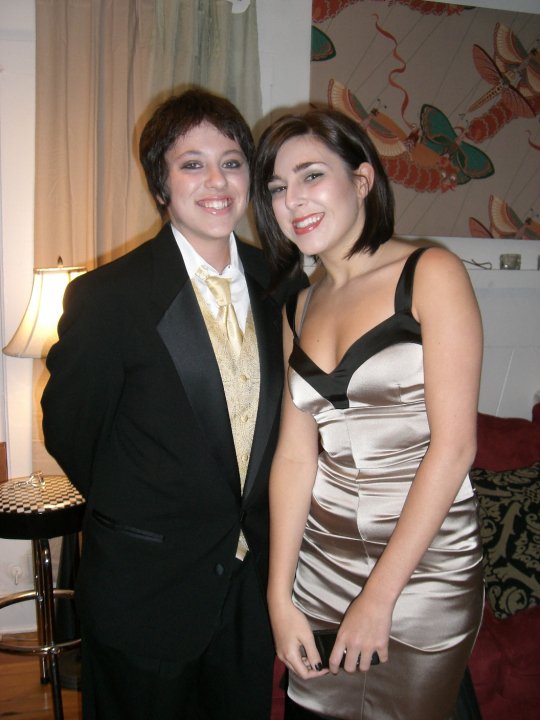 ---
2008, Maryland
---
2008, Yonkers, NY
"The picture was taken on the party bus on our way to prom."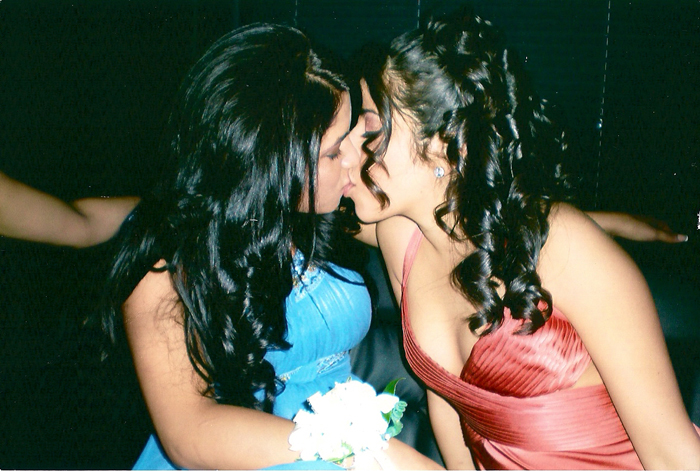 ---
2008, South Carolina
"The girl on the left was my date and neither of our schools had a problem with us coming together. We went to two proms in two consecutive nights!"

---
2008, Little Rock, AR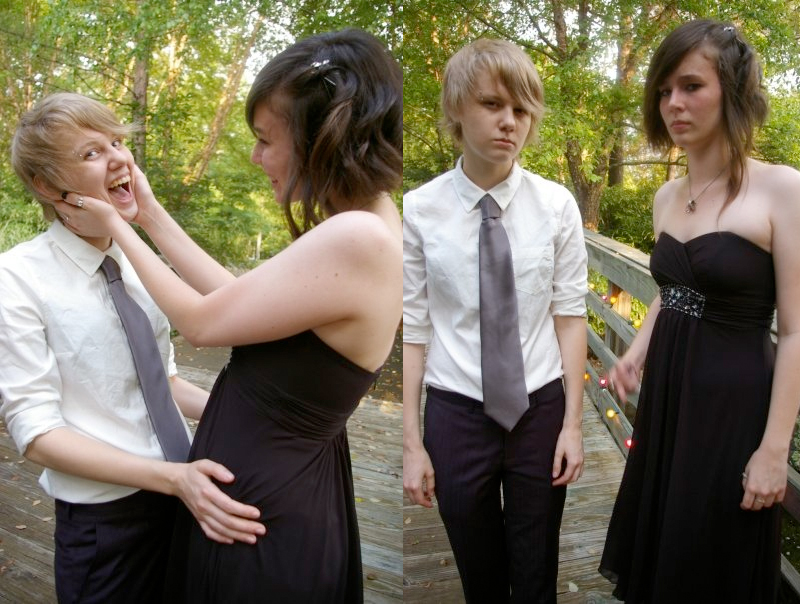 ---
2008, Herndon, VA: Margaret & Hope
---
2008, Woodbridge, VA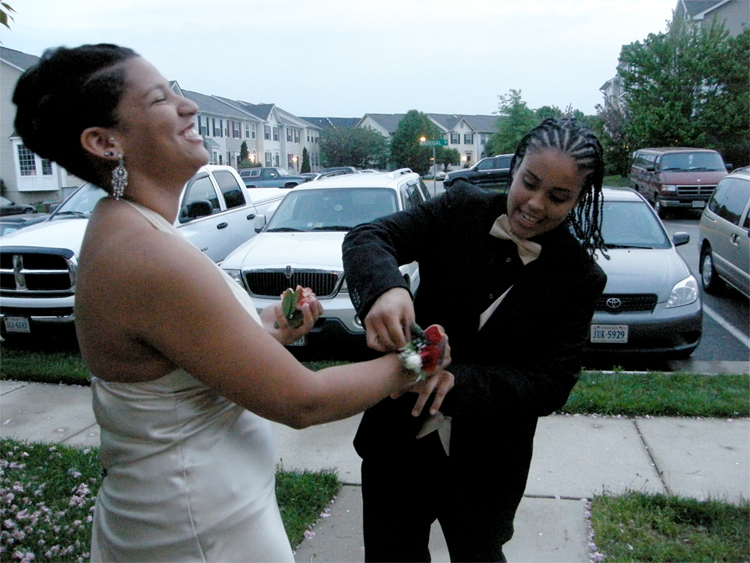 ---
2008, Victoria, BC, CANADA: Julia & Maddie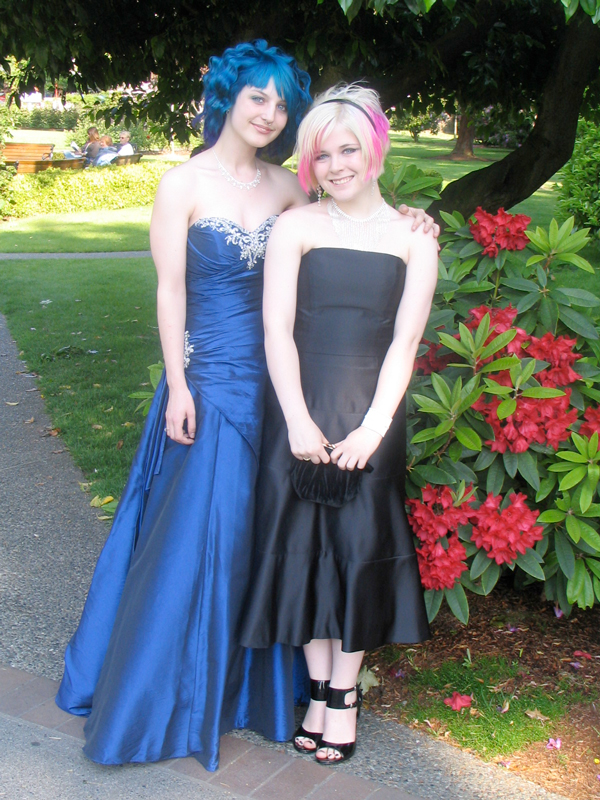 ---
2008, Portland, OR: Grace & K.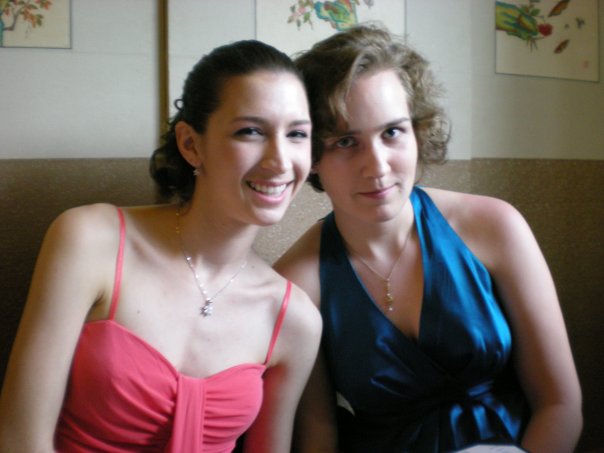 ---
2008, Houston, TX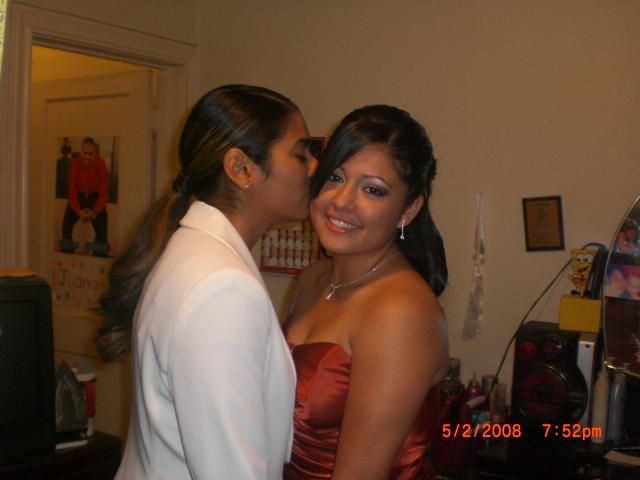 ---
2008, Hampton Bay, NY: Brie & Megan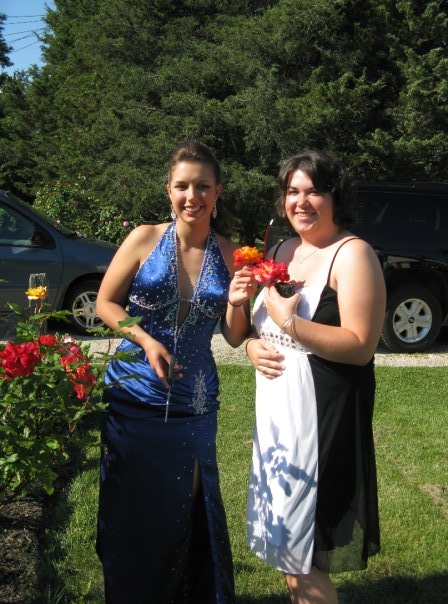 ---
2009 & 2008, Belleville, NJ: Alex & Gabbi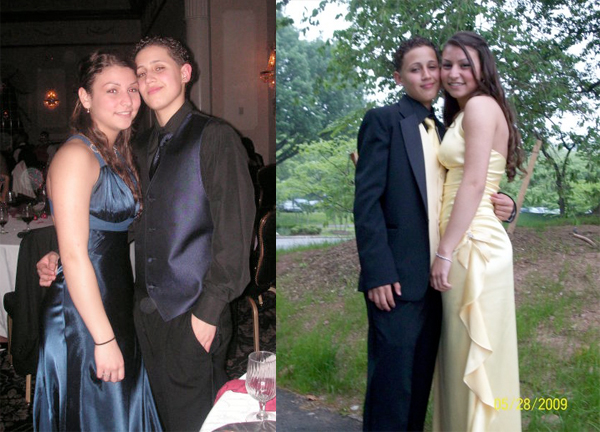 ---
2009, South Carolina
---
2009, Florida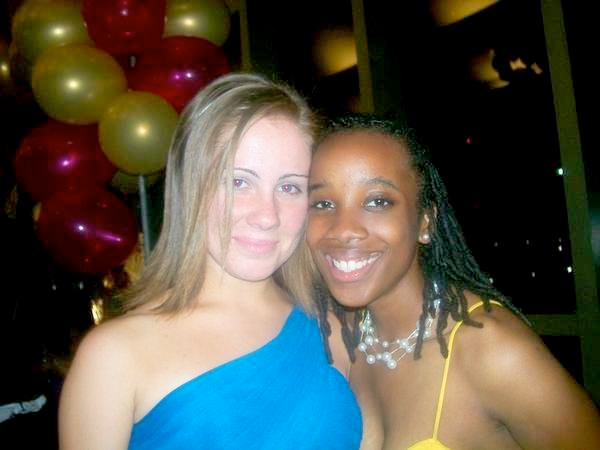 ---
2009, Chicago, IL
---
2009: New York, NY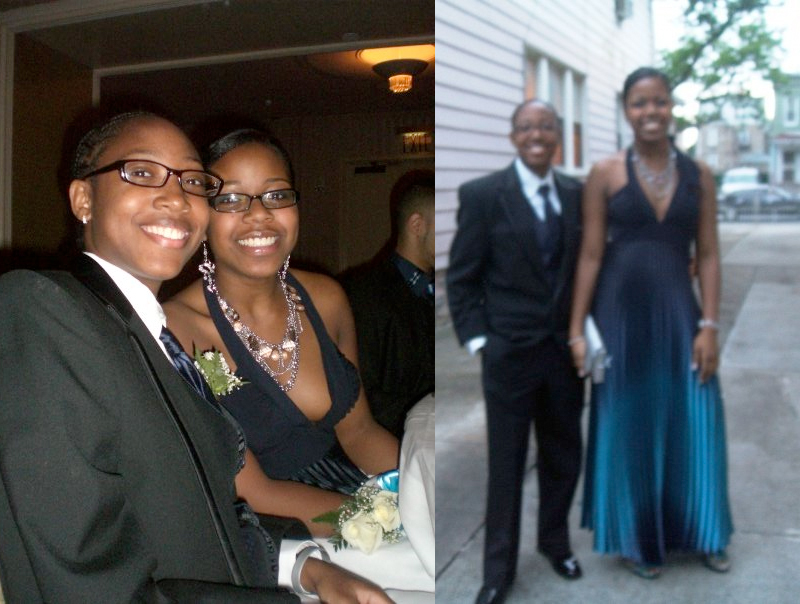 ---
2009, Reno, NV: Charlene & Gina
---
2009, New Jersey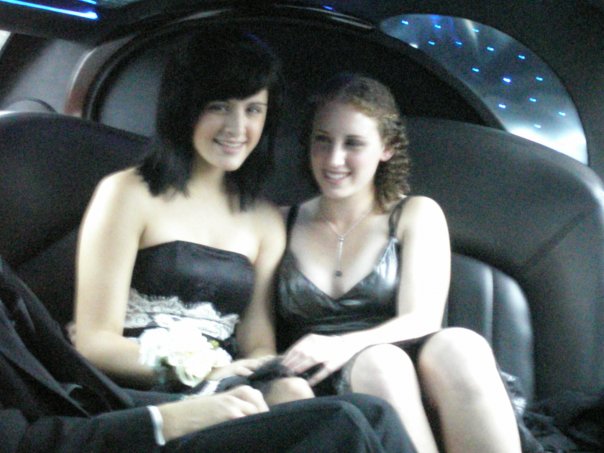 ---
2009, Pennsylvania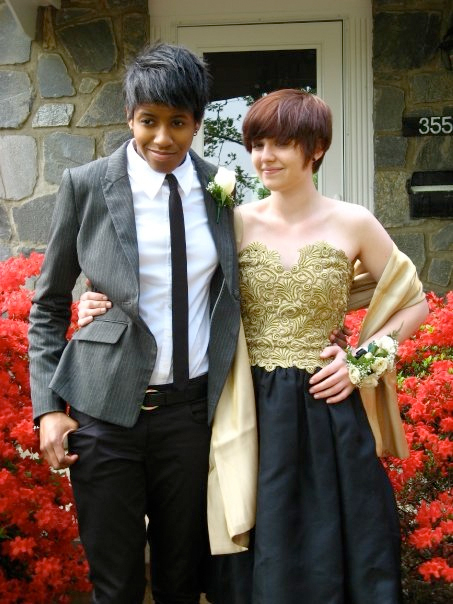 ---
2009, Muncie, IN: Chrissy & Kara
---
2009, San Antonio, TX
---
2009, Eugene, OR: Martha & Ashley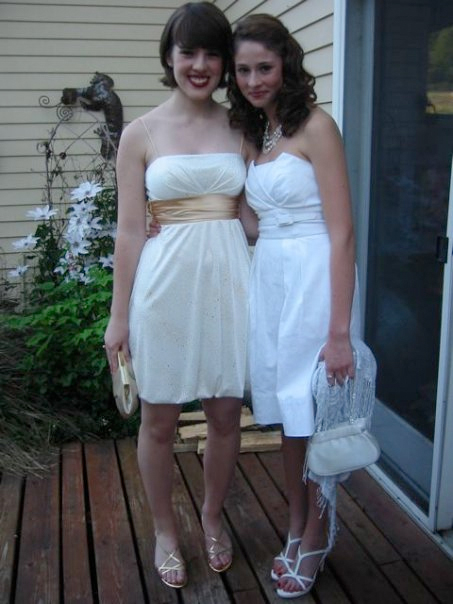 ---
2009, Shawnee, KS

---
2009, Columbia, MO: Ally & Sarina
---
2009, San Francisco, CA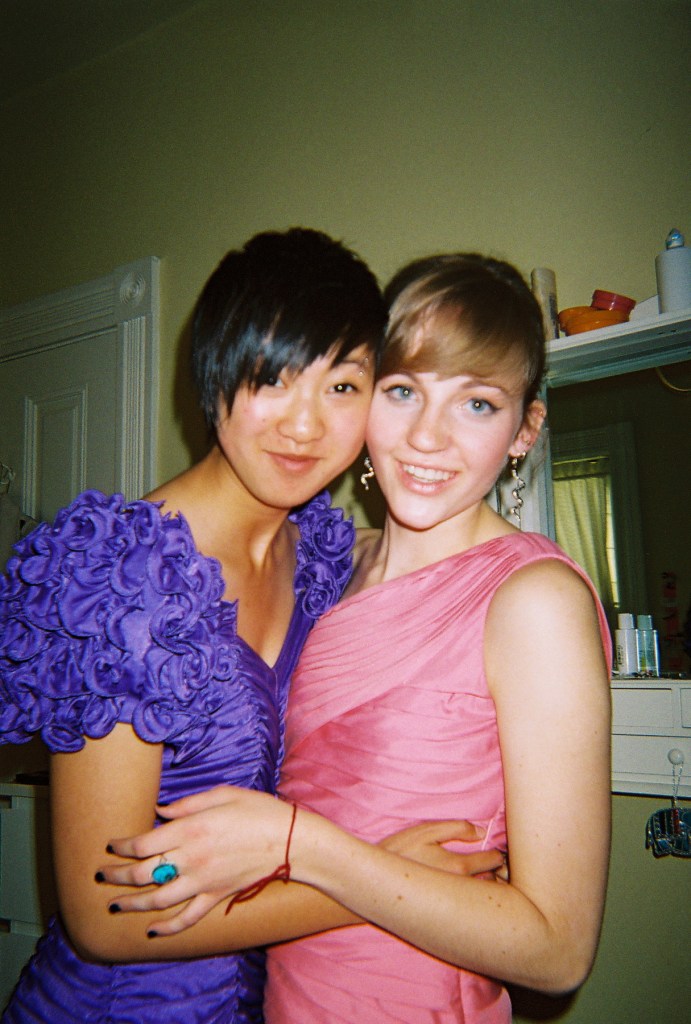 ---
2009, Missouri: Tracy & Cat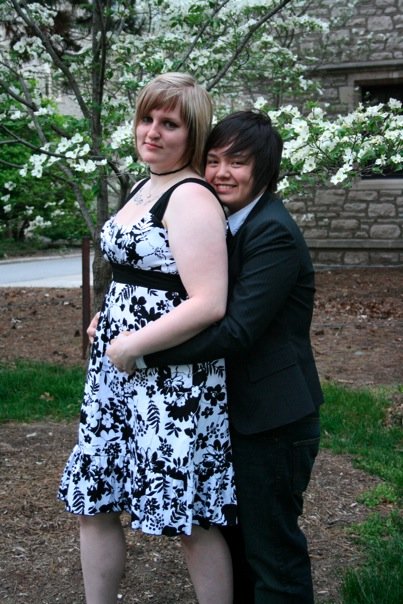 ---
2009, Largo, FL: Kimberly & Brittany
---
2010, Natchitoches, LA: Baylea & Britney
"I was Prom KING!!!" – Bayela (she's in the tux)"
---
2010, Santa Cruz, CA: Rebecca & Joya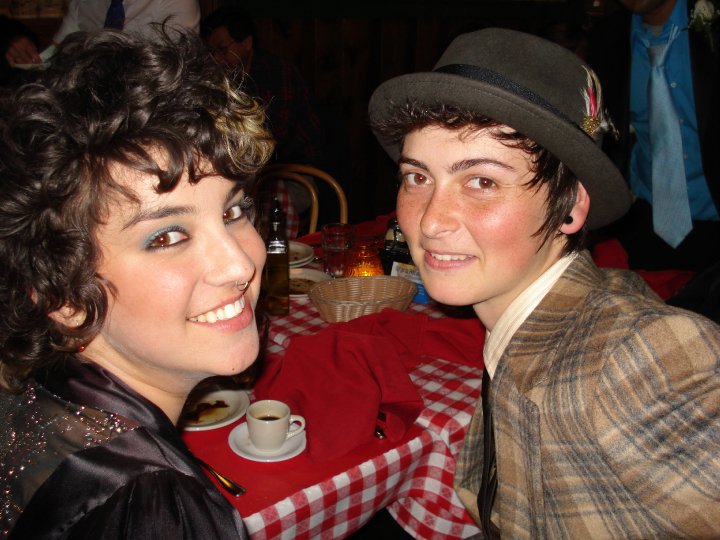 ---
2010, New York: Erica & Juliana
---
2010, Oregon: Taylor & Katie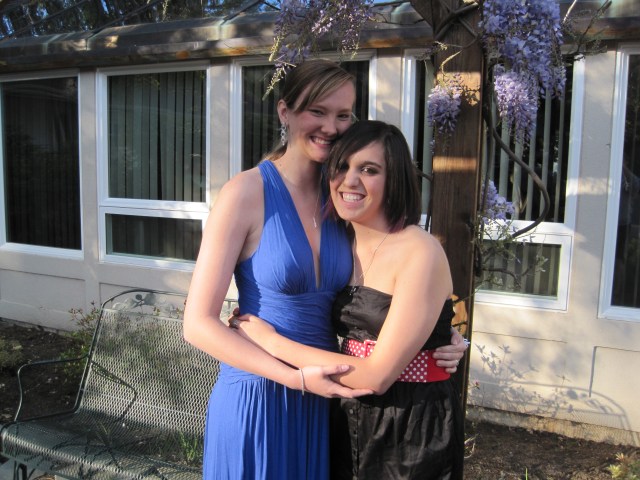 ---
2010, Rhode Island
---
2010, Eure, NC: Caitlin & Katie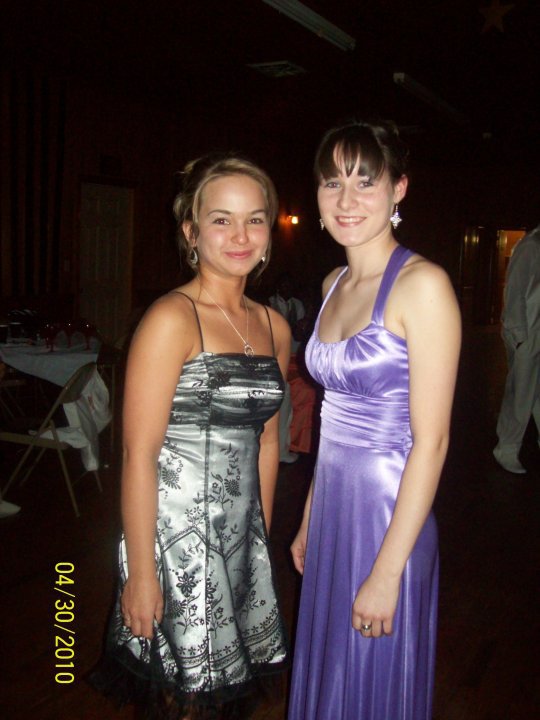 ---
2010, Ohio: Sam & Kate
"Waiting for marriage legalization in Ohio. Still in love."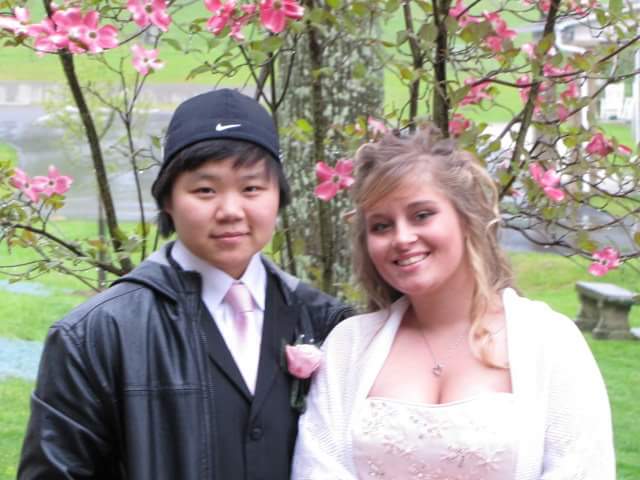 ---
2010, Baton Rouge, LA: Chloe & Tabby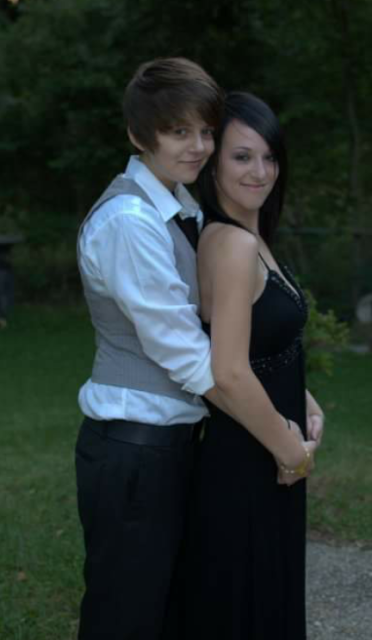 ---
2011, Idyllwild, CA
---
2011, Atlanta, GA: Aja & Darya
"We're still together to this day." 
---
2011, Frankfort, KY: Taylor & Keele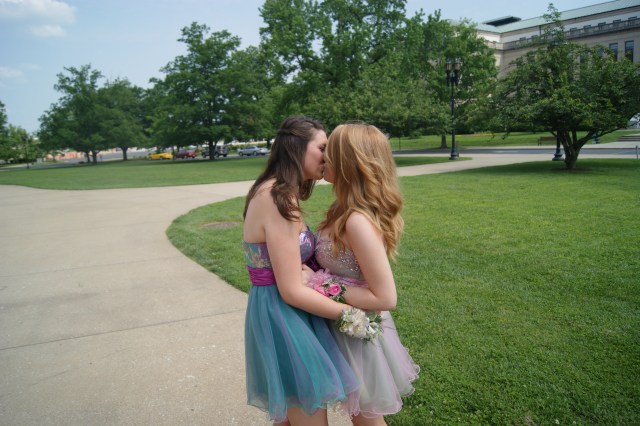 ---
2011, South Bend, IN: Katie & Tiffany
"We're the first couple – Katie's in the vest and I'm in the black dress. Our school didn't allow gay couples to go together.. So we each "took" one of our gay guy friends (the couple standing next to us). Once we walked through the door it no longer mattered, though. We danced the night away together and even got voted to prom court!"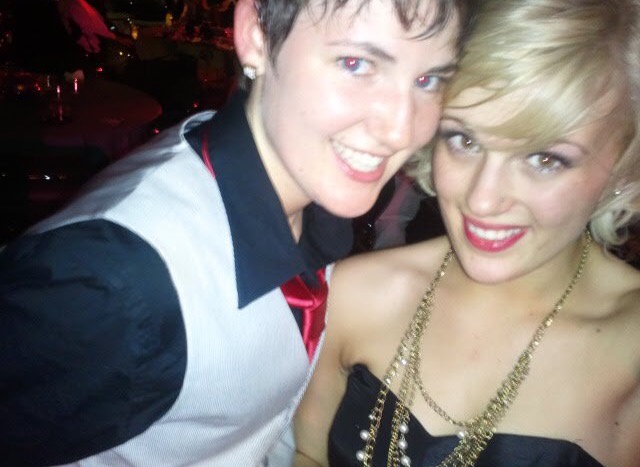 ---
2011, Arlington, TX: Mal & Ambra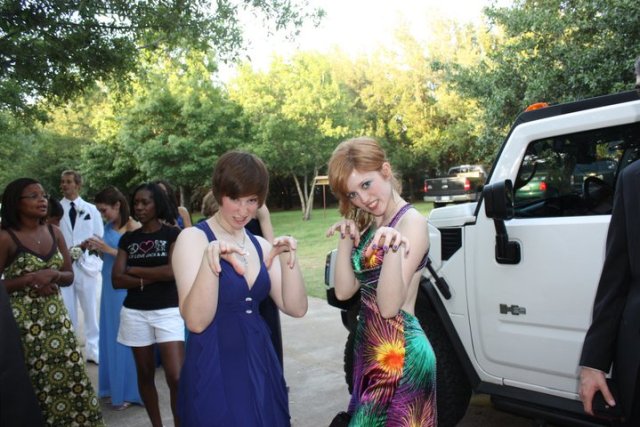 ---
2011, Chicago, IL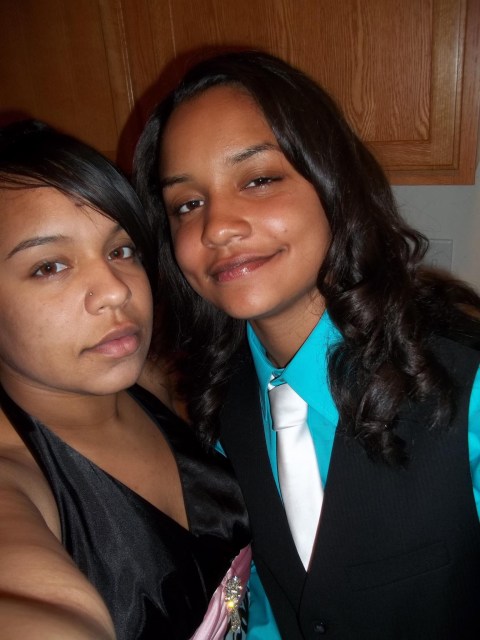 ---
2012, Riverside, IL.
"I'm the redhead in the photos but we're both genderqueer straddlers."
---
2012, Worcester, MA: Emma & Catie
---
2012, Azusa, CA: Briana & Charli
 "I fancy you, it's our favorite saying."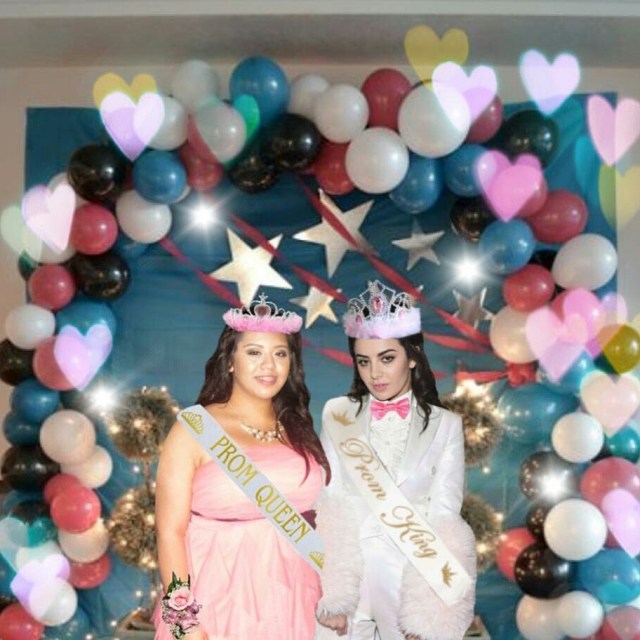 ---
2012, Andover, MA: Kate & Ciearra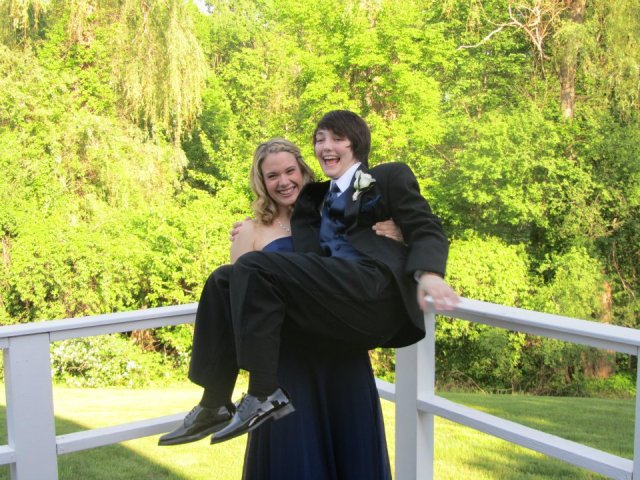 ---
2013, Dahlonega, GA: Lauren & Emily
"[We live in a] tiny little southern conservative town in northern Georgia. We went proudly to prom together and danced our little gay asses off."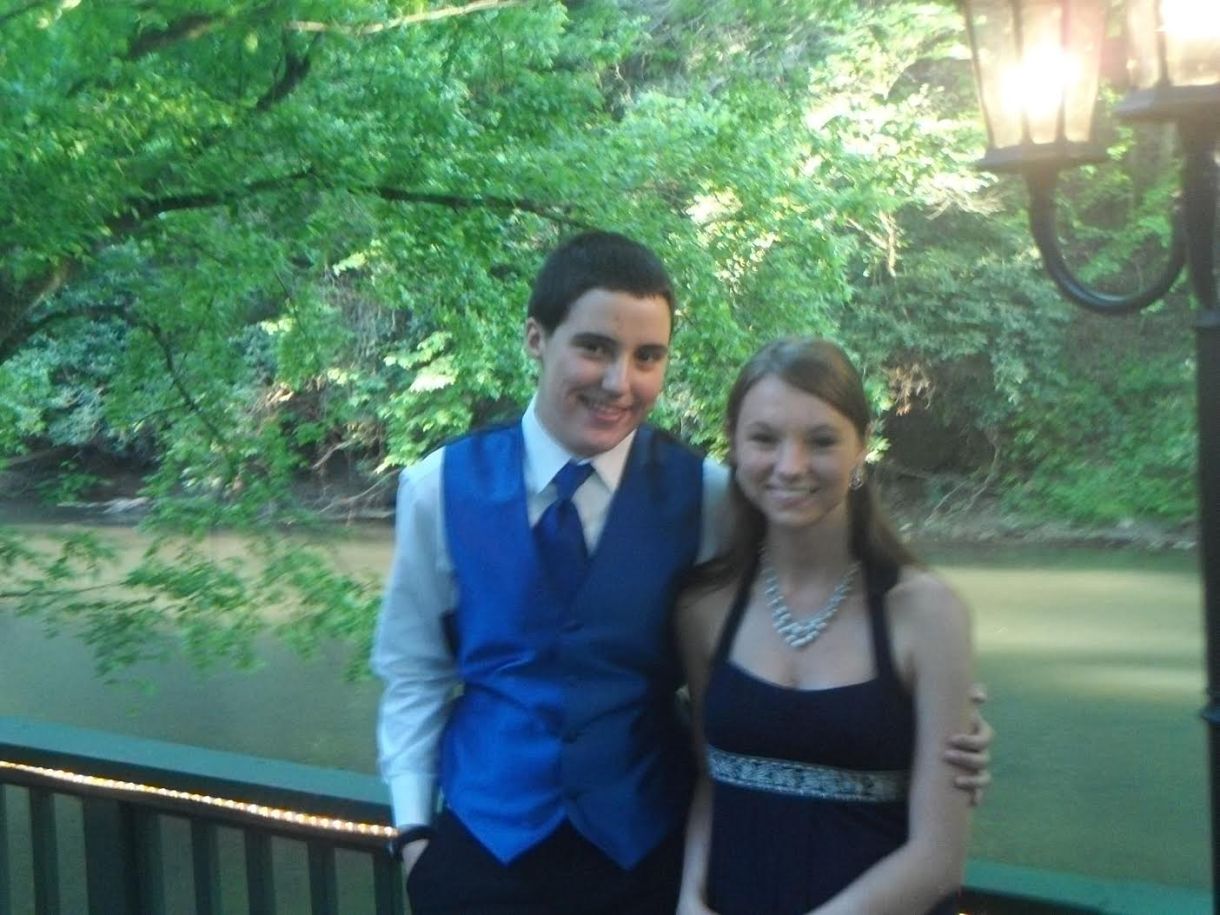 ---
2013, London, England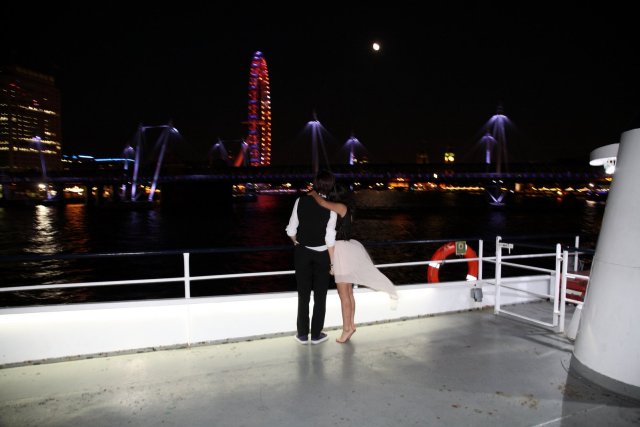 ---
2013, Vancouver, BC: Ashley & Clea
"She went to an all girl's private Catholic school and decided to take me, the most outwardly, proud, flamboyant, dapper lesbian in the city, to her prom. We received nothing but love and acceptance from her friends and teachers and it was a beautiful night."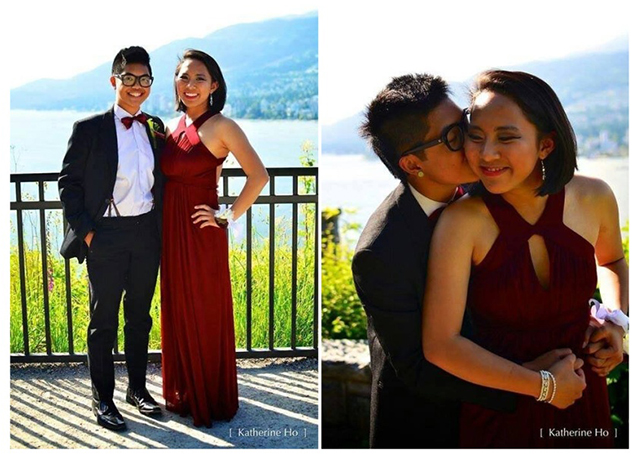 ---
2013, Escanaba, MI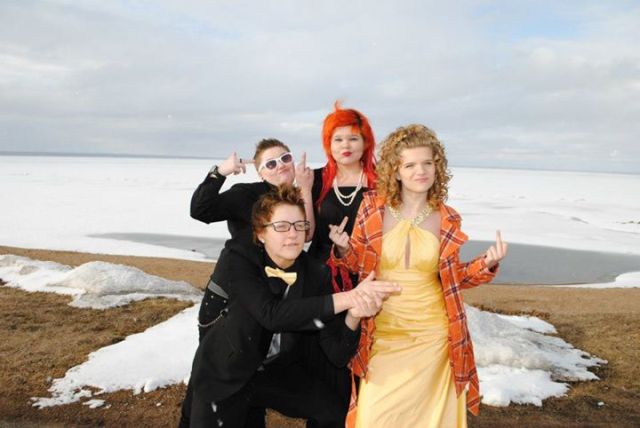 ---
2013, Southlake, TX: Jordan & Betsy
"This was actually our second prom together. We went together the year before "as friends". But then we started dating and Betsy came back from Bryn Mawr to take me to my senior prom. It was a magical night. We're still together today, and no one makes me happier."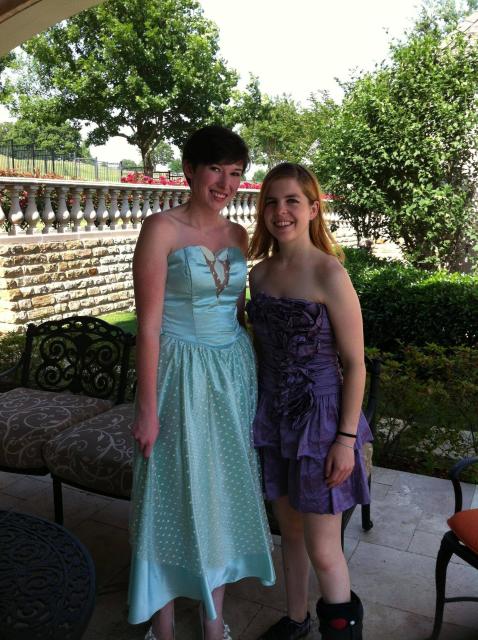 ---
2013, St. Paul, MN: Melissa & Nikki
---
---
2014, Chicago, IL: Laura & Lindsey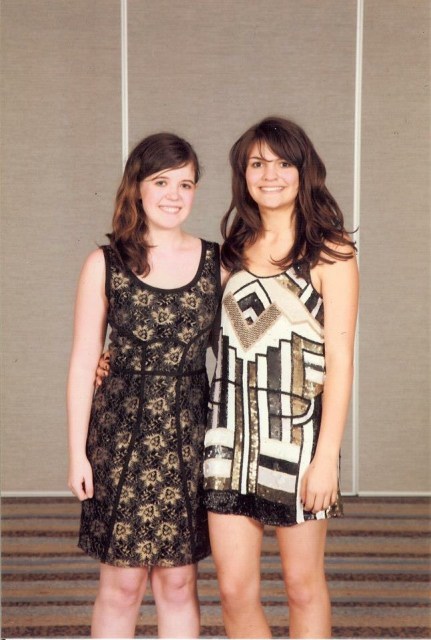 ---
2014, Toronto, ON: Elizabeth & Ashley
"We're two lifelong best friends who both ended up being queer, so of course we were each other's prom dates. Love this girl and I couldn't ask for a better date."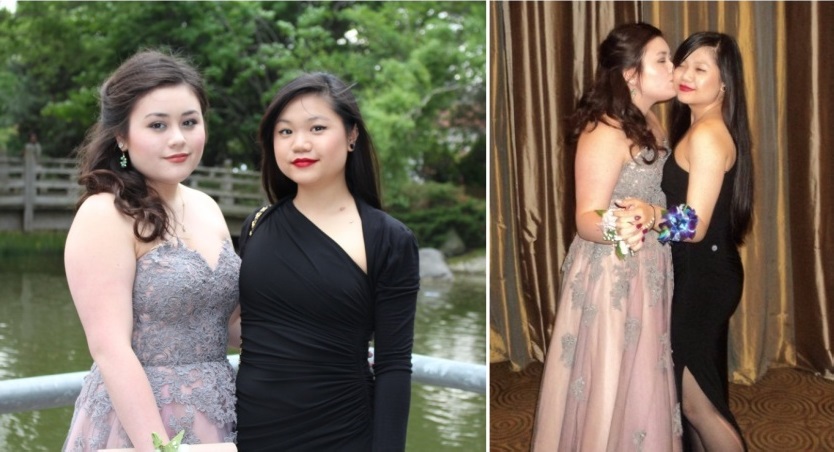 ---
2014, Charleston, SC: Jenna & Bianca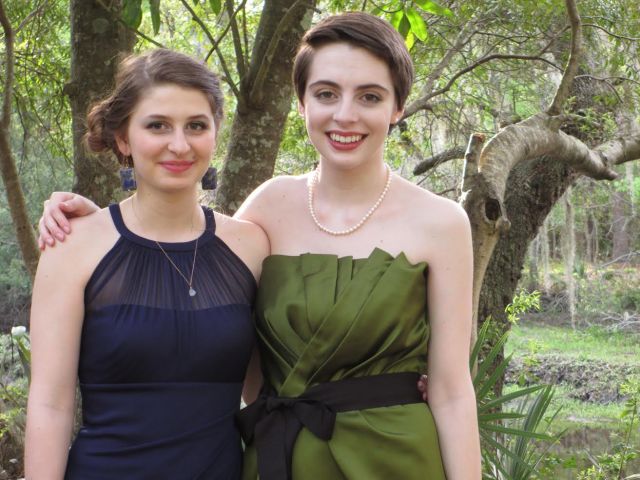 ---
2014, Bloomington, MN: Kate & Alexa
---
2014 Michigan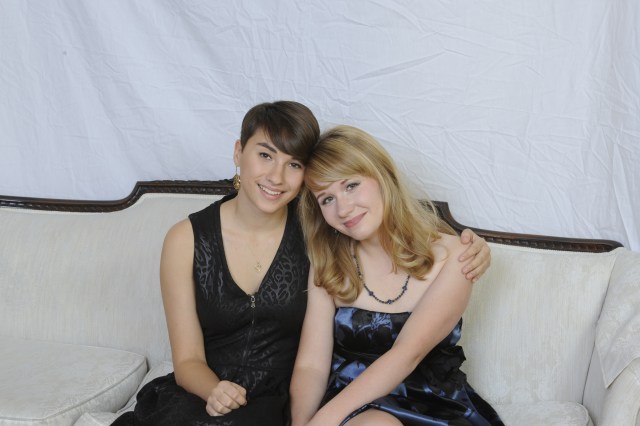 ---
2014, Decorah, IA: MaKenzie & Kamryn
"I'm Bisexual, she's a lesbian, and boy did we have an awesome night!"
---
2014, Minneapolis, MN
---
2014, Cincinnati, OH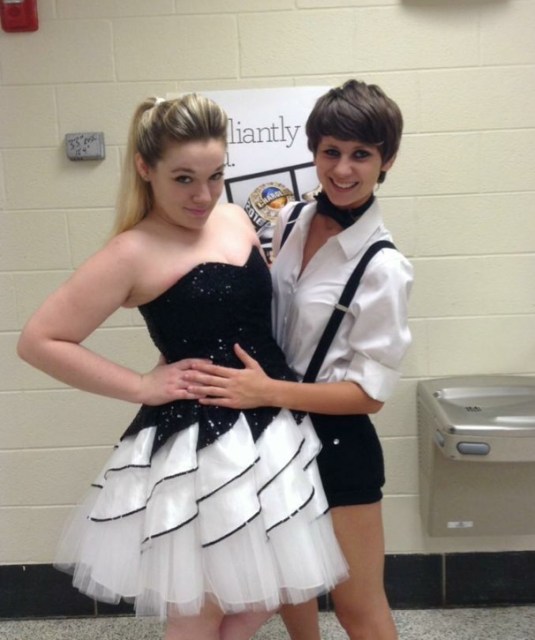 ---
2014, Hastings-on-Hudson, NY: Lyle & Natalie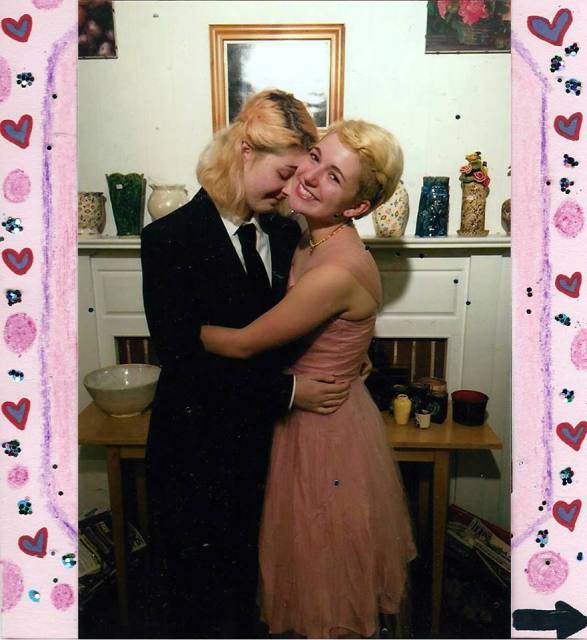 ---
2014, Reston, VA: Stephanie & Antonia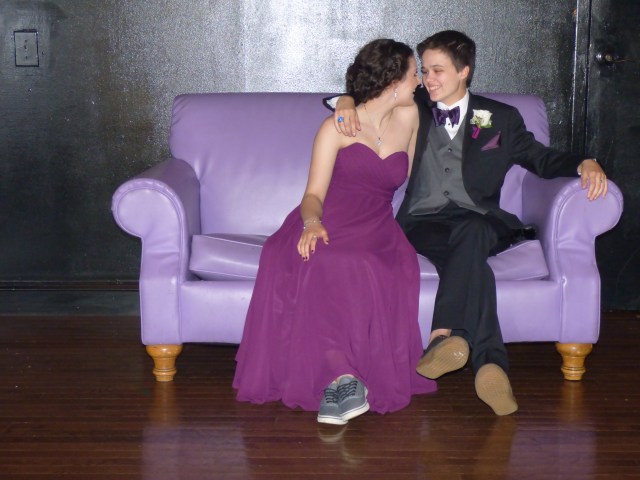 ---
2014, Atlanta, GA
---
2015, Phoenix, AZ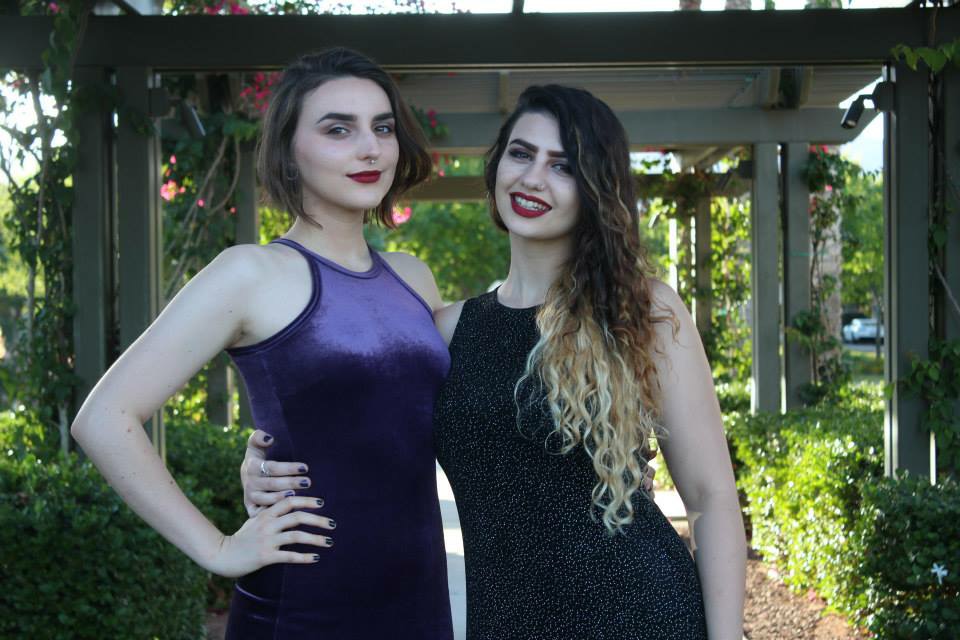 ---
2015, Ann Arbor, MI: Jaz & Sam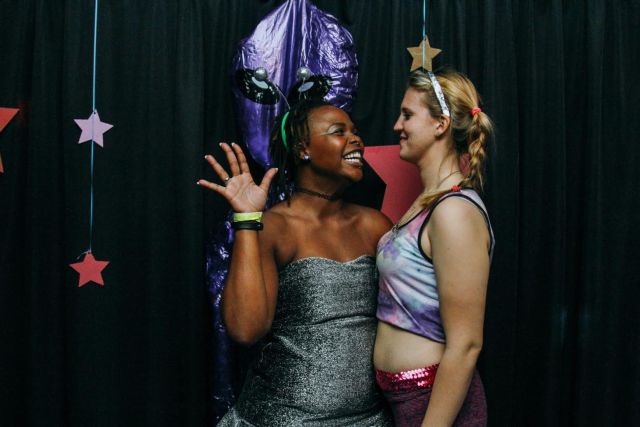 ---
2015, Savannah, MO: Brooke & Tayler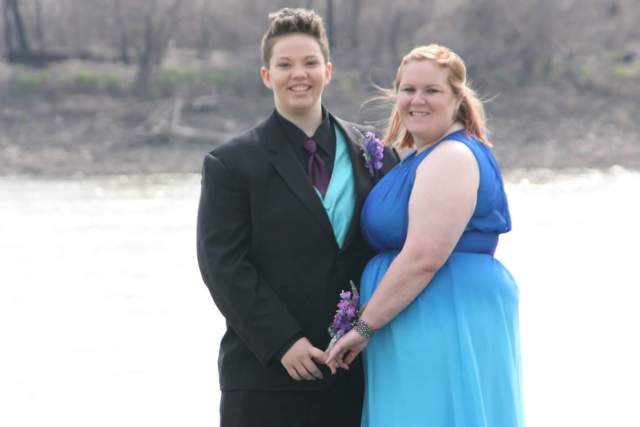 ---
2015, Clio, MI: Jennifer & Syd
"Not exactly prom but High School Snowcoming. Syd on the right (genderqueer; they/them pronouns) Jennifer on the left."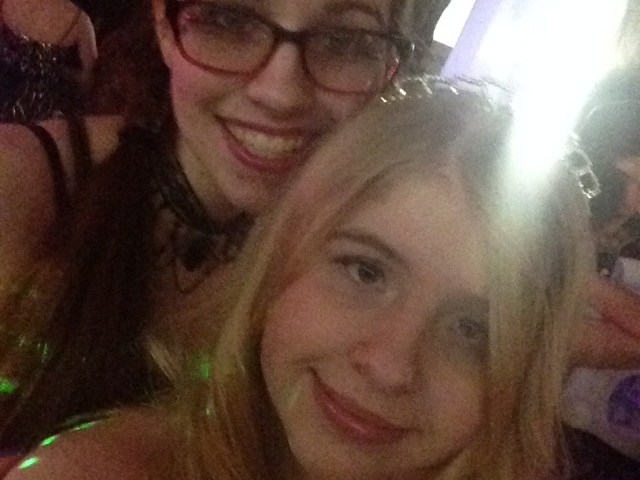 ---
2015, Michigan: Katie & Becky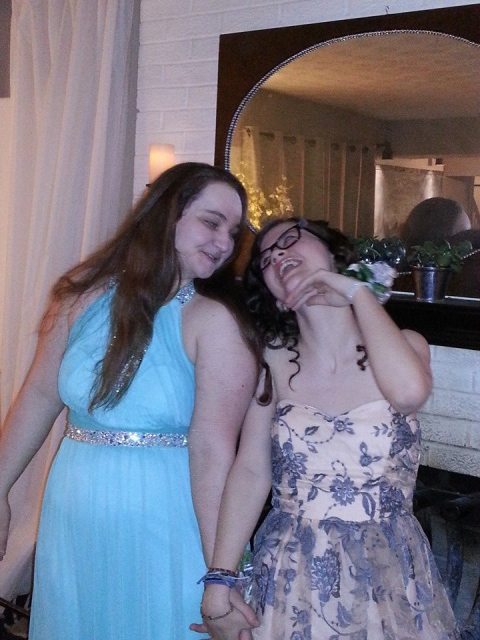 ---
2015, Eagle, CO: Dalia & Jojo
---
2015, Croton, NY: Maggie & Yas
---
2015, Jackson, MI: Madi & Savannah
---
2015, Clearwater, FL
"We are fortunate enough to live in a modern society where we are more accepted. I'm a lesbian and she's bisexual, we've been best friends for years and I couldn't be more blessed to love someone so dearly. We always stand proud together , no matter what looks or judgment we might get." 
---
2015, Yvonne & Amy: Riverside, CA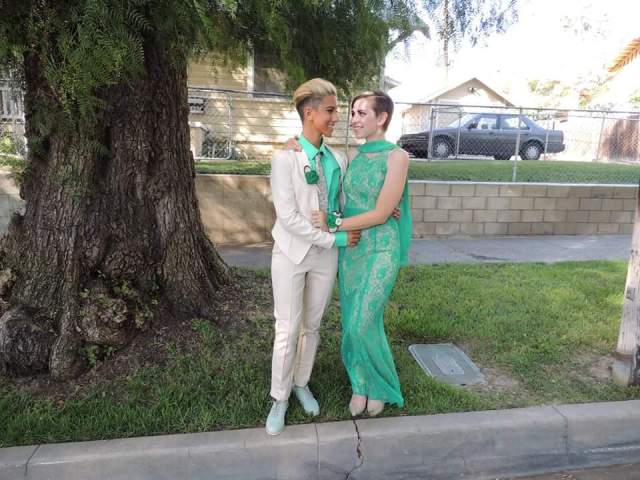 ---
2015, Lakeland, FL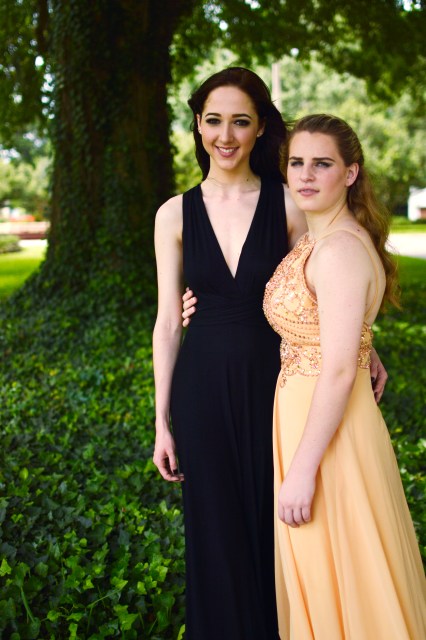 ---
2015, Marietta, GA

---
2015, Jackson, MI: Haley & Hayli
"We've been together for a year and five months so far."
---
2015, Newton, MS: Melisa & Chelsea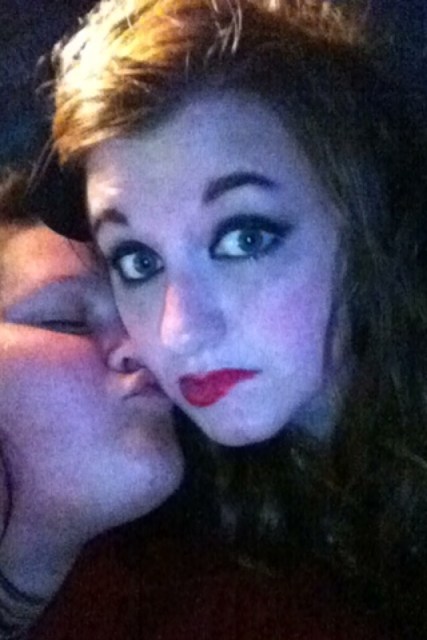 ---
2015, Ambler, PA: Rebekah & Nicole
"Our favorite part of the night was when the dj played Get Low by Lil Jon and didn't even bother to censor it because everyone sang along anyways."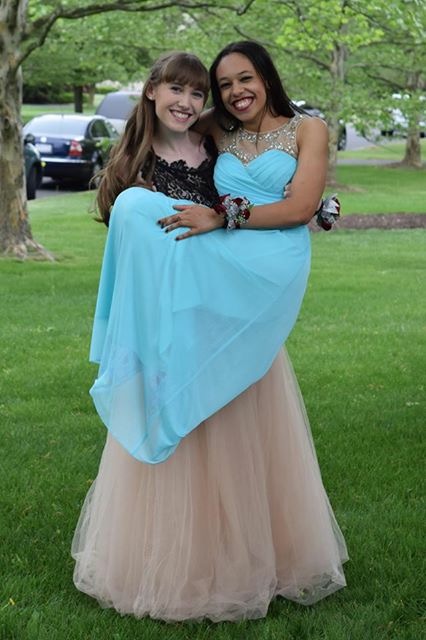 ---
2015, Dover, DE: Brittney & Destinee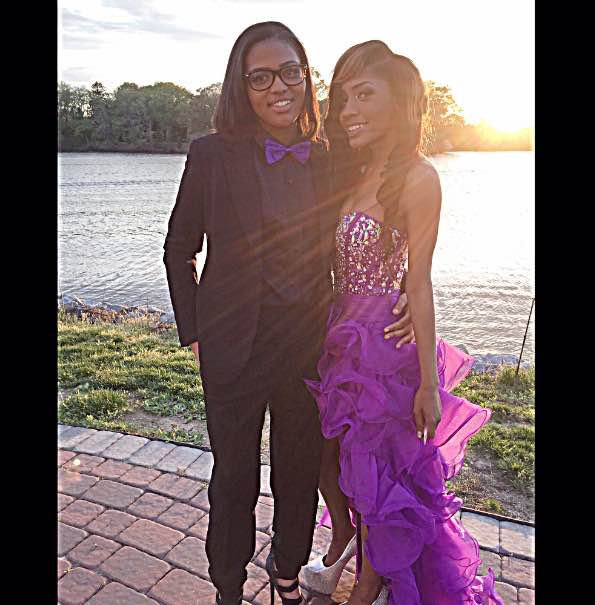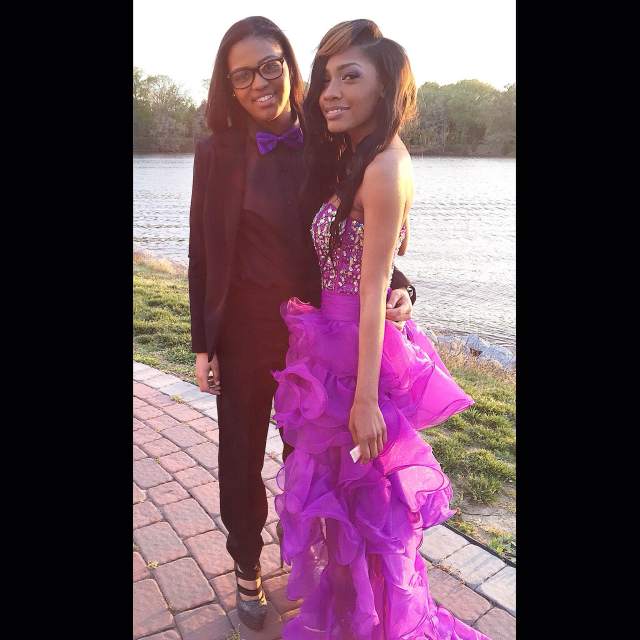 ---
2015, London, England: Yash and Charliy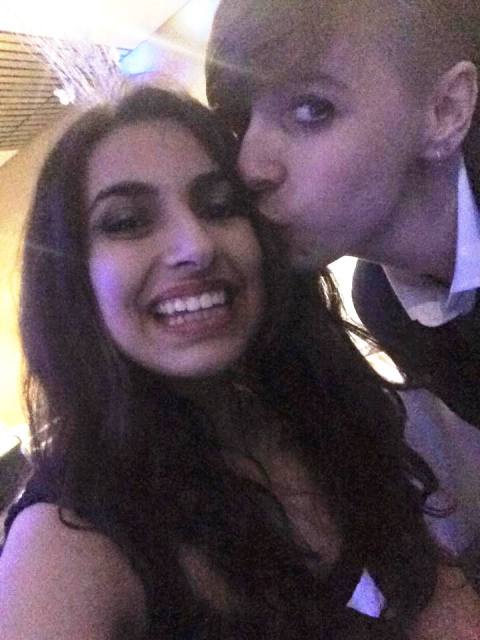 ---
2015: Vienna, Austria
---
2015, Canada: Kelsey and Friend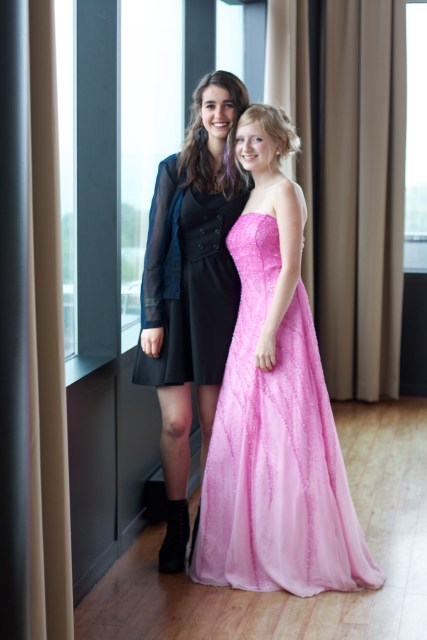 ---
Do you have a cute picture from your prom you wanna share with the internet? Send it to riese [at] autostraddle [dot] com. Say PROM PHOTO in the subject line and also the year and location, e.g., PROM PHOTO: Denver, CO, 1996. The photo has to be good quality, at least 600 pixels wide or tall. If you want your names included, tell them to me and let me know! Please only submit photos of high school proms and be sure your date is okay with her photo being on Autostraddle forever!
If your photo is included here 'cause you submitted it a long time ago and you don't want it up anymore,  just e-mail bren [at] autostraddle [dot] com and she'll take it down.