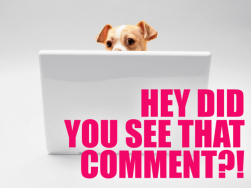 Hi! Have you dived into the Bad Behavior Quarterly Issue yet? These pieces are blowing me away already AND IT'S ONLY JUST BEGUN. I haven't been this excited about something since A-Camp!
This week, Laneia wrote again about her shirts. (Honestly, Laneia could write about paint drying and it would probably make me cry – which is all to say that this series is very, very good.)
It's time to get back into bed with Kristin! We missed you, Kristin!
Carmen and Riese discussed Season 6 of Orange Is the New Black, and whether the season is worth inviting back into our hearts.
Lena Waithe is about to be everywhere on your TV, and we're not mad about it.
A LOT happened in Wynonna Earp this week.
Heather put together this list of 14 Feel-Good Summery Lesbian Movies for Summer Lesbianing, for those August days when you just need to hunker down near your air conditioner and dream of a crisp, queer Fall.
And finally, look: I know Stef already posted about it in No Filter, but I feel the need deep within my bones to give an honorary Comment Award to Holland Taylor for this Tweet about fellow actor Christine Baranski:
All I know is, #christinebaranski has it. https://t.co/BuMUdU1SUt

— Holland Taylor (@HollandTaylor) July 31, 2018
And then there were your comments!
---
On Grease Bats: Top, Bottom Or Switch?
The Boring Company Award to Adie, Corax and Astra: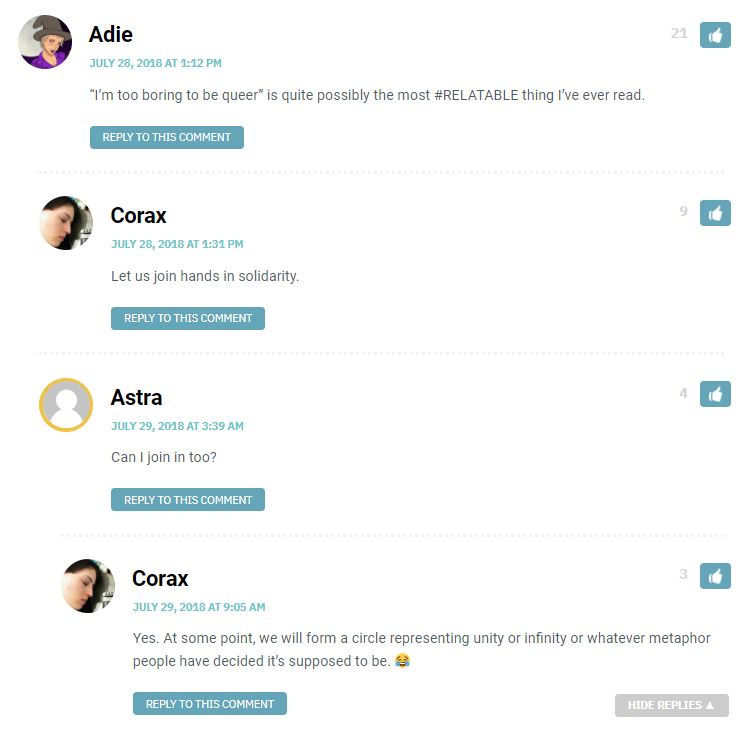 And the Cuddle Top Award to Lex: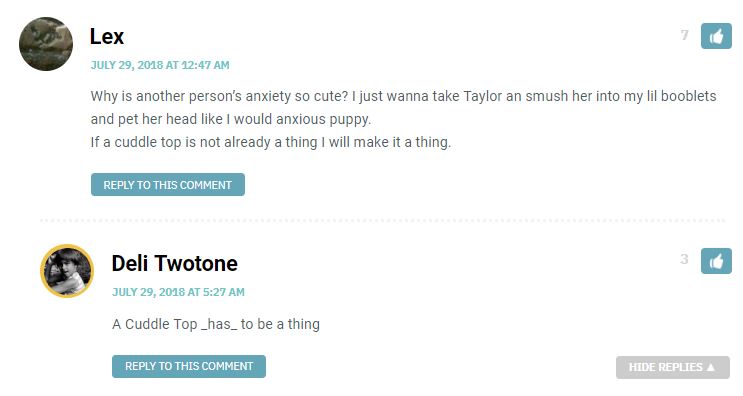 On These Shirts Were Happenstance:
The Reymond Carver Award to Rey:

On Monday Roundtable: Say My Name:
The Yellow Crayon Award to Willow Rose:
On Service Tops, Bratty Bottoms and Pillow Princesses: Other Words You Use to Describe How You Have Sex:
The To The Dogs Award to Snaelle (she did an ENTIRE SERIES you should probably click through to see! THERE'S A PUG IN A DENIM VEST, just sayin'):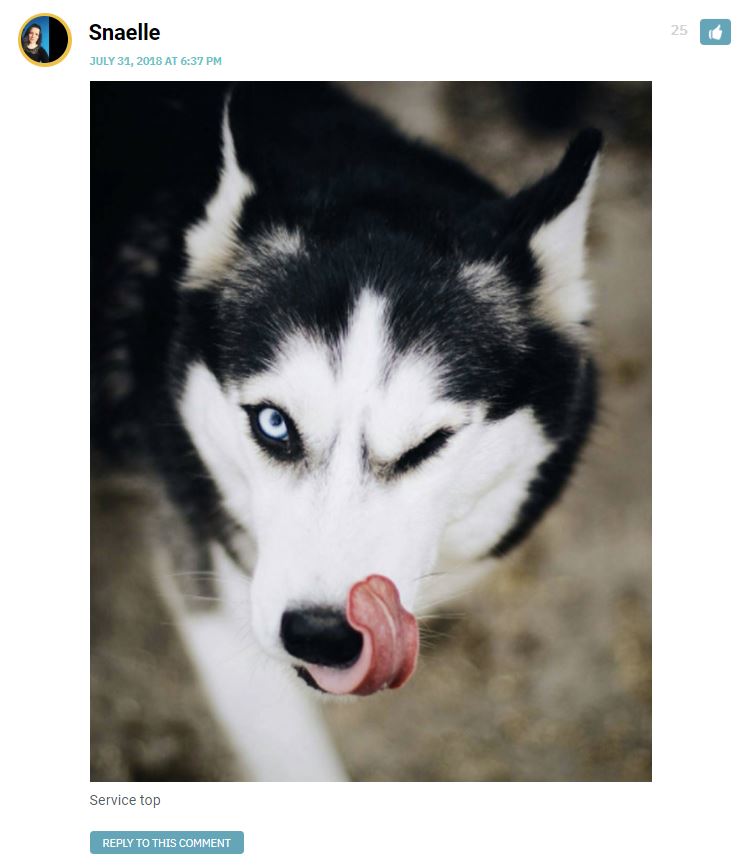 And the One True Moment Award to Riese:
On "The Bold Type" Episode 209 Recap: Babs Brady:
The Magical Mystery Editor Award to BettyOnIt:

And on 14 Feel-Good Summery Lesbian Movies for Summer Lesbianing:
The Dr. Yang And The Woman Award  to KT:
---
See a funny or amazing comment that needs to be here? E-mail me at queergirlblogs [at] gmail [dot] com!