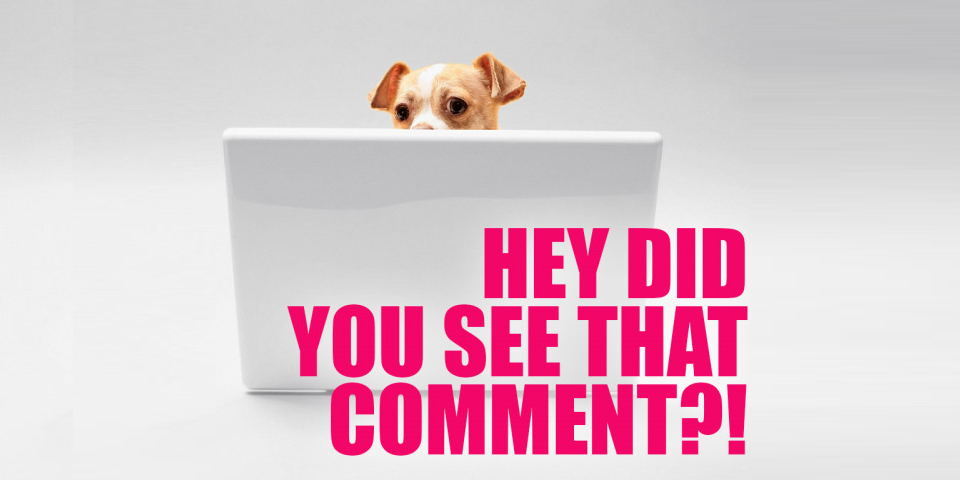 Hello, my friends! This week, two beautiful things arrived in my mailbox! The first was Wait, What?, a comic guide to growing up illustrated by our very own A-Camp artist and counselor, Isabella Rotman! And the second was…you guessed it! It was Grease Bats: the book, which you can order and hold in your very own hands and read!
I don't know if it's because so many of my queer childhood heroes were straightwashed, with my only learning who they really were long after I grew up and came out myself, but I get SUPER excited when I get to fill my bookshelves and my home with queer art and books made by wonderful, thoughtful people. I JUST LOVE OUR COMMUNITY SO MUCH, PALS. It's fine! I'm fine.
This week, KaeLyn wrote about defining her own mommy style.
Molly, Reneice, and Vanessa went to dapperQ's sixth annual NYFW fashion show, and it was gorgeous!
This Greasebats quiz that Abeni made for us is so perfect and hilarious and I JUST took it and discovered that I am Scout, with Andy rising!
Mere days (hours?) after supposedly retiring from Autostraddle, Stef interviewed AYTO's Paige Cole about her experience on the show.
Vote Now in Autostraddle's Second Annual Gay Emmys! Voting ends on September 17th. CHOOSING BETWEEN SOME OF THESE SHOWS WAS VERY PERSONALLY DIFFICULT AND I DO NOT WANT TO TALK ABOUT IT.
Have you caught up with the Travel Issue? I am loving every single essay! This week, D.R. wrote about learning to be her own safe space in India, and Chandra took us to a volcano in a tiny village in Iceland.
Vanessa would like for us to say what we mean!
And then there were your comments.
---
On Boobs On Your Tube: Gabrielle Finally Comes Out on "BH90210":
The We Need to Talk About Anna Torv Award to Lisa:

On What Kind of Houseplant You Should Get Depending On Your Flavor of Lesbianism:
The Lily Potted Award to Annie Stinkle:

On "Are You The One?" Finale Sees Queer Community Triumphing Over Odds, Going Skinny-Dipping, Winning Money:
The Are You Still The One Award to Annelise:

On Vote Now in Autostraddle's Second Annual Gay Emmys!
The Poser Award to shira:

And the Killing Me Award to Dee:
On Foolish Child #54: Meet Cute:
The Dopplegangland Award to Rachel and Al: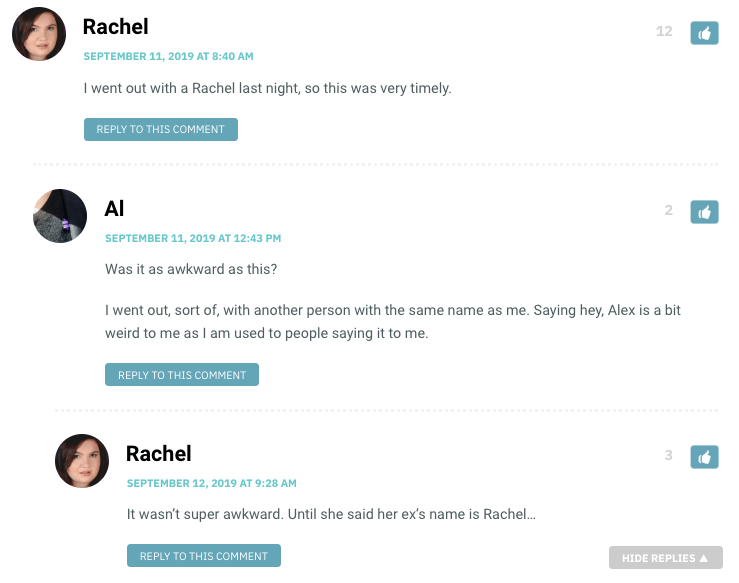 On Direct Communication Rules, Ghosting Sucks, Let's All Say What We Mean:
The Hello It's Me Award to ellequelle:

And on What We Love and Hate About Dating Capricorns:
The Cap For Cap Award to Jordan:
---
See a comment that needs to be here? Let me know! I'm [at] queergirl on Autostraddle and [at] queergirlblogs on Twitter.