"You don't need to buy a new wardrobe! You already dress like a mom!"
"Rude. I'm offended."
"Your typical outfit is leggings as pants, long sweatshirts, and flat shoes."
"I didn't say you were wrong, just rude."
When I was trying to imagine my fashion and presentation choices post-partum, I definitely imagined continuing down the path of favoring comfort over style. I already lived in stretchy dresses, soft open cardigans, opaque leggings, slip-on flats, drapey tunics, and oversized sweatshirts. In fact, those same clothes helped me reduce the amount of maternity clothing I had to buy. I was already kind of wearing maternity clothing before I got knocked up.
I don't consider myself unfashionable, nor would I say I'm very fashion-forward. I'm open to taking fashion risks and don't mind drawing attention to myself. How I've done fashion has changed over time.
Growing up in a rural area of western New York, I often felt out of place. I dealt with this like many queer teen girls do, by going through several complex relationships with fashion and what fashion represents. I had a tomboy phase when I was a pre-teen, all baggy tees and long shorts and shell jewelry. I changed school districts in middle school, from a rural school with a lot of farm kids to a school that had a reputation for being snobby. I changed my style, too, from Looney Tunes t-shirts from Wal*Mart to the latest junior's department fast fashions from department stores at the mall. By the time I entered high school, I'd settled into a casual preppy look, all matching knit cardigan sets and Old Navy khakis and navy blue Tommy Hilfiger mini-dresses. It didn't suit me so much as it helped me blend into the sea of white faces everywhere around me.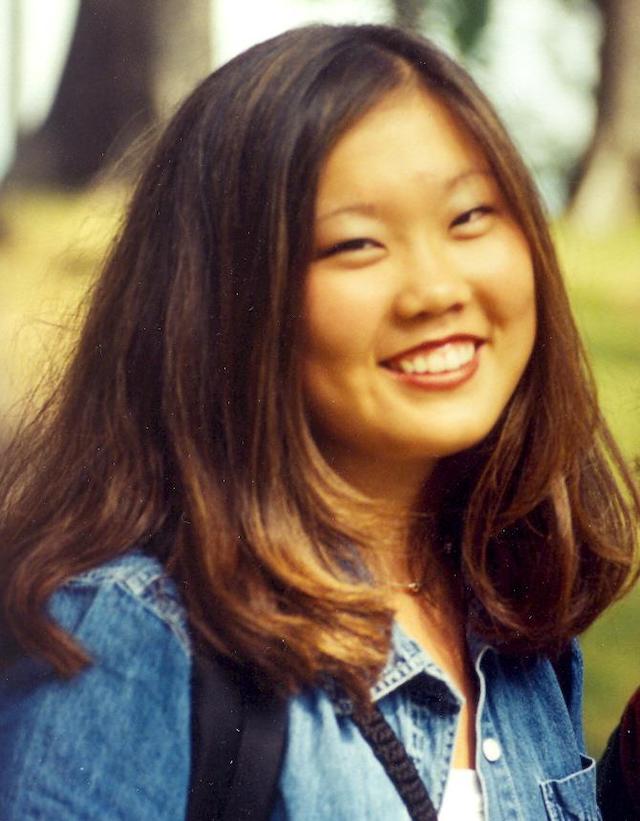 Between my junior and senior year, I went through a bit of self-discovery and started acting out in my fashion choices a little more, adopting more of the dELiA*s post-punk and skater-inspired looks like super wide-leg jeans with barely-there tank tops, brightly patterned mini-dresses, platform sneakers, stainless steel ball chokers, and hemp necklaces. I started taking college classes at the local state school through an accelerated college program for high school seniors and the more time I spent on-campus, the more I felt comfortable to wear "weird" clothes. There was the fuzzy leopard print coat (that I recently sold on Poshmark as "90's vintage"), a black pleather jacket I wore over abstract patterned strappy dresses, and of course, cutting my always-long hair into a face-framing bob and box dying it various shared of red, blue-black, and purple.
By the time I got to college, I was full-on buying things just because they looked sexy or unusual. I got involved with the Women's Center on campus and I looked like it, if that makes sense. I was just as often wearing unwashed literal boyfriend hoodies and wide-leg corduroy pants held together with safety pins and dollar store flip flops as I was wearing tiny lacey tops with funky skirts and lace-up combat boots.
Most of the time, I wore a bandana in my hair kerchief style to hold back my semi-dirty chin-length hair and I never wore a bra. I got really into cheap chandelier drop earrings that I wore one pair at-a-time 24/7 until the gems started to fall out. My friend from the Women's Center who was also my predecessor as co-director said her first impression of me was, "Who's that girl with her boobs out all the time?" Sounds right. I was making a statement in the era of "My Short Skirt" and my full-on coming out as both bisexual and a feminist.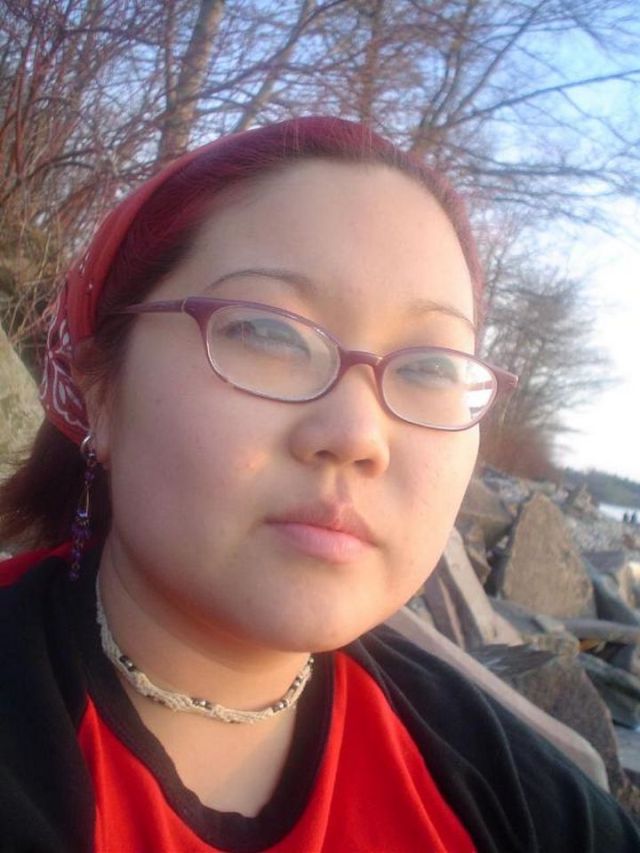 Now, some version of that era of my life lives on in my ever-expanding message tee collection and deep v-neck dresses and oversized loungewear. But between college and now there was the era of Business Professional, the hustle time of my mid-to-late twenties, during which I almost exclusively bought clothing that could be worn to work in an office environment. Calvin Klein sheath dresses and suit jackets and pointy-toed heels.
When I got my first office job at the age of 22, I had to spend $300 I didn't have on a cheap work wardrobe from T.J. Maxx because I only had one semi-professional look in my closet. By my late twenties, my entire wardrobe was my work wardrobe and I evaluated a potential new item on whether it could be styled to wear to work. Much like my preppy phase, this era of my fashion timeline was more about fitting in and getting respect as a younger Asian woman in the workplace and less about what called to me from the racks.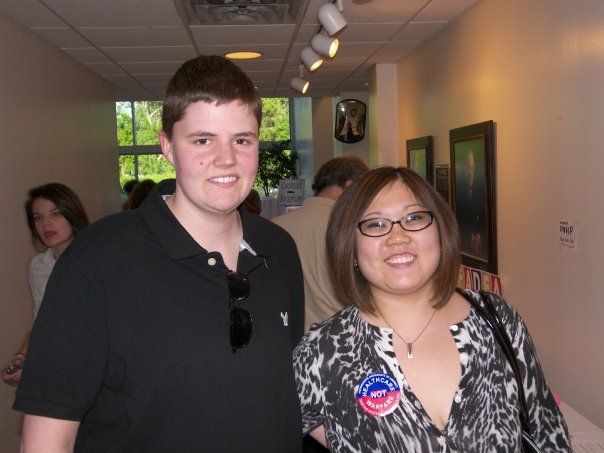 By the time my thirties arrived, I was moving away from suit jackets to comfy cardigans, from crisp pleated slacks to elastic waist glorified yoga pant slacks, more stretchy sheath dresses and less starchy ones, almost exclusively flat slip-on shoes and I was more and more likely to just throw a nice top layer over a tee and jeans for work.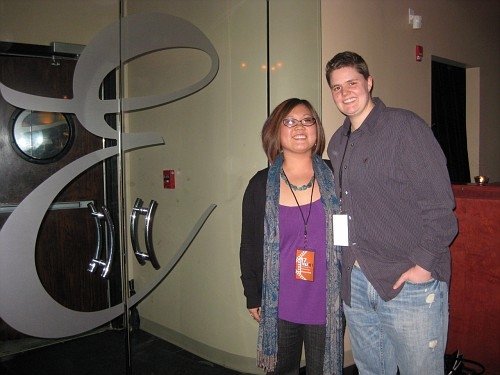 As I got older, I gave less fucks about what others thought and I invested in my own comfort. I leaned into colorful scarves as the ultimate accessory to turn casual looks into work-ish ones. It was during this period that I got knocked up and that Waffle said I dressed "like a mom."
Now, I'm a mom and I guess I dress like one, whatever that means. I prefer high-waisted stretchy jeans and, now that I work remotely every day, often work in joggers and a tee. I don't even mess around with heels higher than two inches and I wear flats 99% of the time. I tend to reach for the same pair of earrings during the week for simplicity's sake and because I got into the habit of minimalist jewelry when Remi's grabby baby hands were still a threat.
That said, I feel more myself now than I ever have before. Shortly after I got pregnant, I got an undercut on one side that quickly spread to all around my scalp so I just have a little length on the top. I usually wear my hair pulled up on top of my head for comfort more than aesthetic reasons, so my hair looks short. (Shout out to the hairdresser who told me my face was too round for short hair for all of my adolescent years.) I don't wear makeup every day and when I do, I wear bright and sometimes Crayola shades of lip stain and stretched wide cat eyes and shimmery purple and silver highlighter. I recently discovered the perfect hybrid of comfort and boobage that is Lane Bryant's wireless push-up bra to wear under low-cut dresses and tops.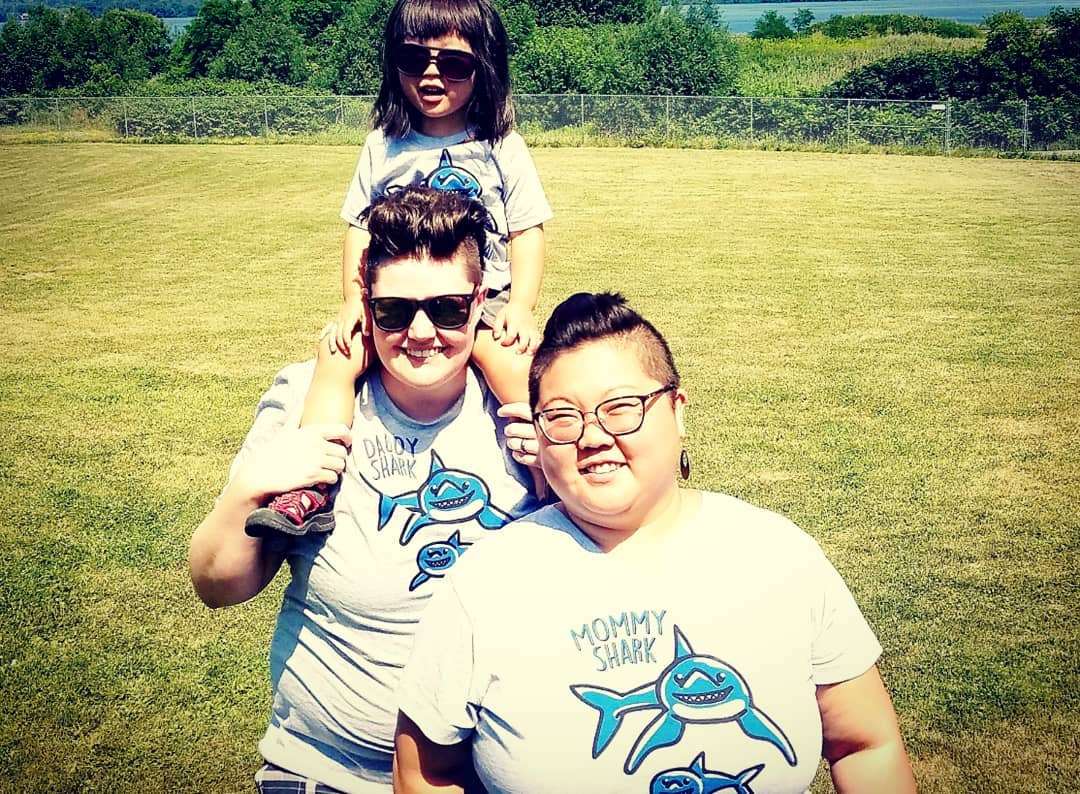 I don't know if this is what a "mom" looks like to you, but unlike the heterosexist version of "mom fashion" that Waffle was jokingly referencing, I have my own definition of "mom style." It's comfort over nuisance, sexy for me and no one else, a blend of personal style and new trends, a little bit hard femme and a little bit would-be soccer mom, and lots of soft resting places for Remi's face to bury into. It's machine washable and/or inexpensive to replace. It's bare arms and big bellies and lots of pockets.
One of my top three fears before having Remi was the fear of disappearing into the Cult of Mommy. I was so nervous that I'd be sucked down into heteronormativity and lose my sense of self in Lularoe and monogrammed plain white tees. That, like my preppy phase and my business casual phase, I'd feel pressured to fit in. What am I wearing right now, you ask? High-waisted jeggings, a wireless bra, a cream-colored tee that says "the future is furious" in red letters, no makeup, my everyday earrings, and my hair twisted up with a clip.
I wouldn't say I've escaped the Cult of Mommy completely. I've defined it for myself.
---
3 Queer Parenting Things I'm Currently Overprocessing
1. I'm Three!
Remi turned three this month. We invited family over for a little get-together which Waffle graciously took the lead on for planning purposes and, thusly, turned the little get-together into an all-out themed birthday party. The theme was How to Train Your Dragons and included a themed cake, themed plated and utensils, a banner and a tablecloth, paper masks, various on-theme presents, and, of course, enormous helium balloons.
This is what happens when Waffle takes on a task. He goes all in and also expands it far beyond the bare minimum and then obsesses over the details of all the additional projects he takes on. That said, he crushed it!
Remi had a really fun day with her four grandparents and three Aunts and her cousin.
Waffle also took care of the present shopping.
I know straight women say this about their husbands whenever they do like the bare minimum of human decency, so I hesitate to write it, but I just really think Waffle is an amazing co-parent. The best part of queer parenting is the part where no one is performing gender roles out of obligation and everyone gets to parent to their strengths.
---
2. Things I Googled This Week
how to help toddler adjust to preschool
how to help three year old with homesickness at school
why is toddler suddenly afraid of the dark
signs toddler sore throat
child doesn't want to stay at preschool
---
3. Toddler Prep Kitchen Update
Scroll to the third page for some live cooking action! Let's get this kid on Masterchef Junior!

---