Valentine's Day is just around the corner, and whether you, like me, think of Valentine's Day as a sweet little time to eat some chocolate and celebrate love even more than usual; or you, like basically everyone else I work with, think of Valentine's Day as an exploitive and manipulative cash-grab orchestrated of the capitalist cisheterosexist patriarchy, I think there's one thing we can all agree on: It's fun watching women kiss each other on TV! And so I have mined the canon of queer women on television for some Valentine's Day inspiration. Here are, in my opinion, the 25 best lesbian and bisexual dates on TV, and some advice about implementing their magic into your own dating game this Valentine's Day.
---
Naomi and Emily's Blowback Picnic, Skins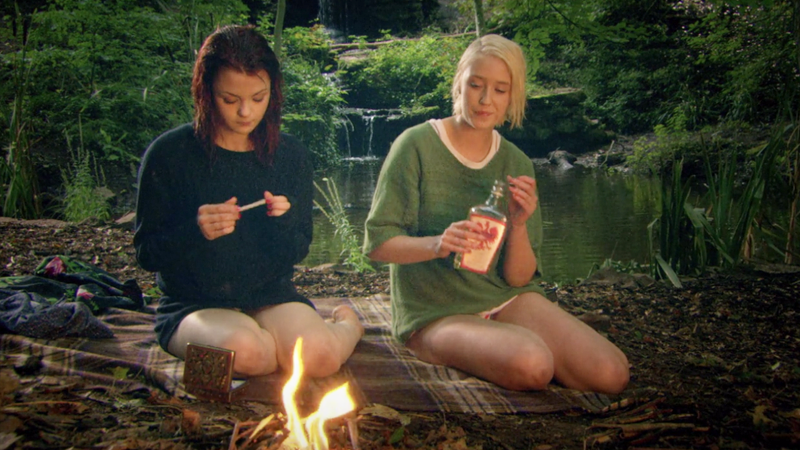 If a girl who's very clearly in love with you keeps ducking and dodging your affection, why not entice her to follow you into the forest like a wood sprite and treat her to a relaxing good time?
Emily and Maya's Under the Sea Bedroom Dance, Pretty Little Liars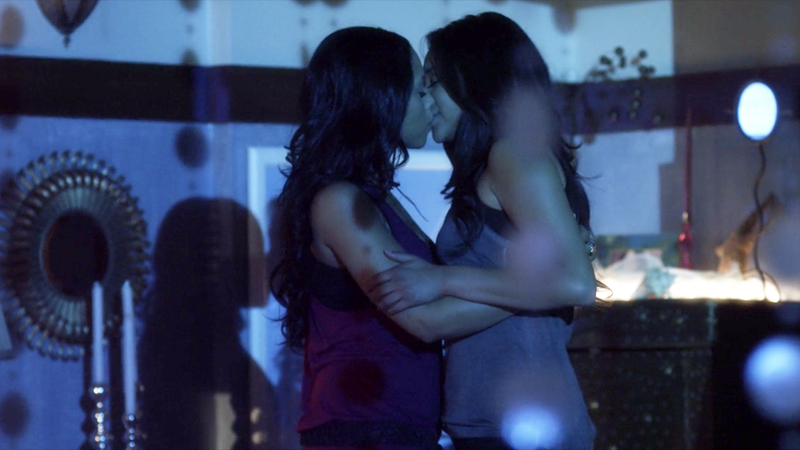 Sometimes the girl you love can't participate in her favorite hobby — say, swimming; or, sleuthing very badly — because she smashed her head into the pool wall under the influence of poison administered by a psychotic ninja ghost. In that case, simulate her favorite hobby.
Stef and Lena's Stolen Swimming Pool, The Fosters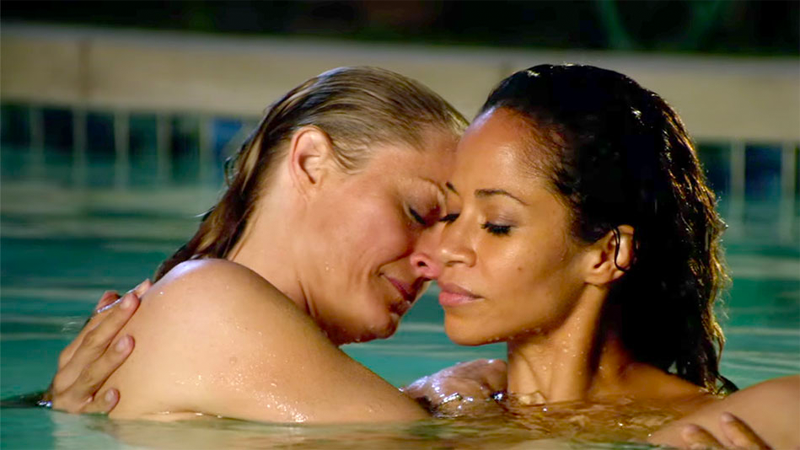 Children can interfere with your romantic plans. If that happens to you on Valentine's Day, wait until they're in bed and then abscond to your neighbors' place and enjoy a skinny dip in their swimming pool.
Syd and Elena's First School Dance, One Day at a Time
A school dance is a perfect place to make romantic memories.
Princess Bubblegum and Marceline's Hambo Rescue, Adventure Time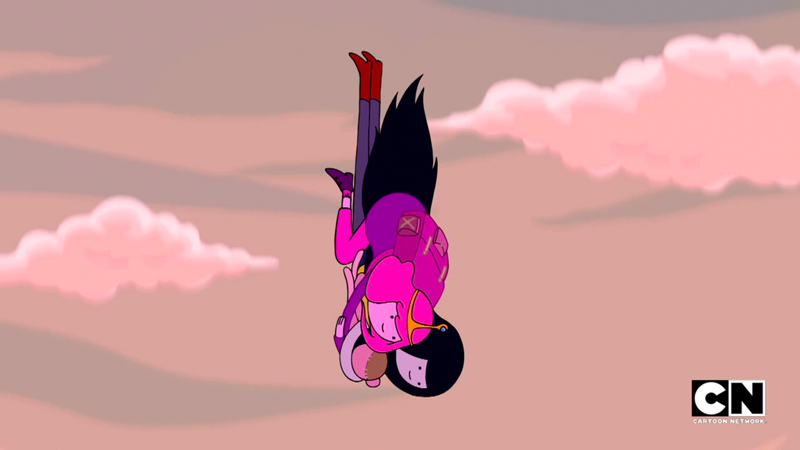 Valentine's Day doesn't have to be stuffy restaurants and a dozen roses. How about journeying into the lair of a selfish little Sky Witch and wrestling back your beloved's teddy bear from her evil grasp, and then flying home in each other's arms?
Sara and Ava's Summer Camp Shenanigans, Legends of Tomorrow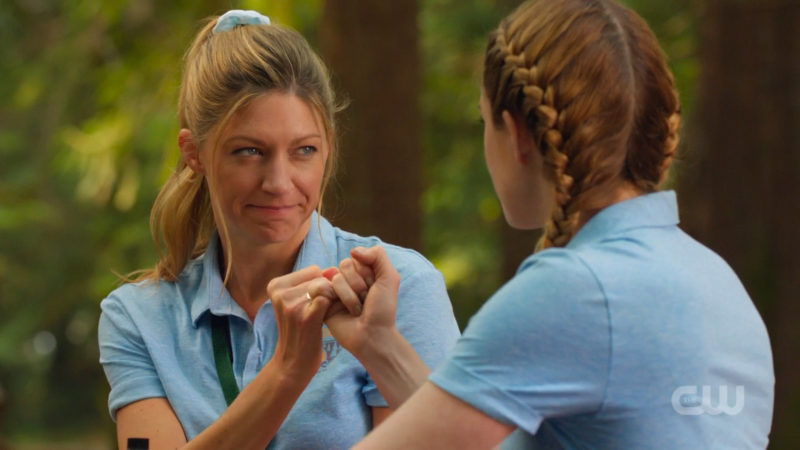 Relieve the magic of childhood by capturing a beloved memory one you experienced and reclaiming it as adults. (There's a reason A-Camp sells out in just a few hours every year!)
Kat and Adena's Before Sunrise, The Bold Type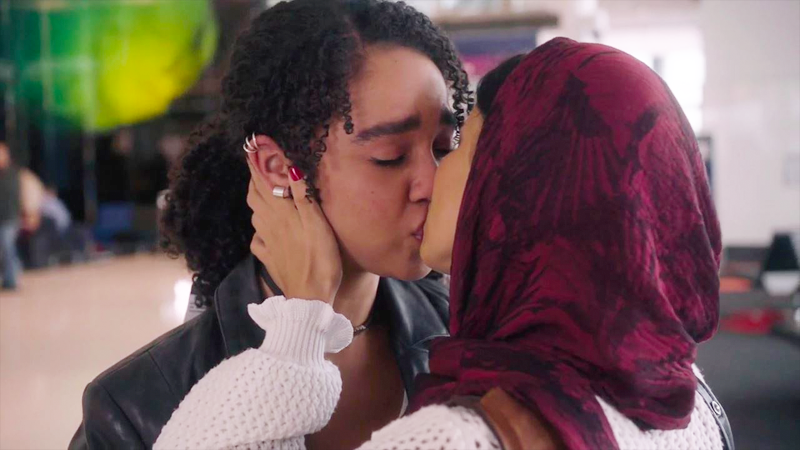 Long-distance love? Don't despair! You can make even an airport a romantic getaway. So many foods to choose from! So many places to buy books and headphones! Spring for the VIP lounge and you might even be able to sprawl out together! (But, um, be careful what you get up to under a very public blanket fort.)
Yolanda and Arthie's Ballroom Dance, G.L.O.W.
There's nothing like dancing with somebody who loves you, just one of the many lessons we learned as children from Queen Whitney.
Callie and Arizona's First Kiss, Grey's Anatomy
Maybe that girl you're into isn't ready to see you just yet. Or maybe she just thinks she's not ready. Only one way to find out!
Or just enjoy a night out with the one who knows you and loves you best. (Bonus points if any man who talks to you ends up buying your drinks when they sense how superior you are to them and how much you despise them.)
Alex and Maggie's Pizza Night, Supergirl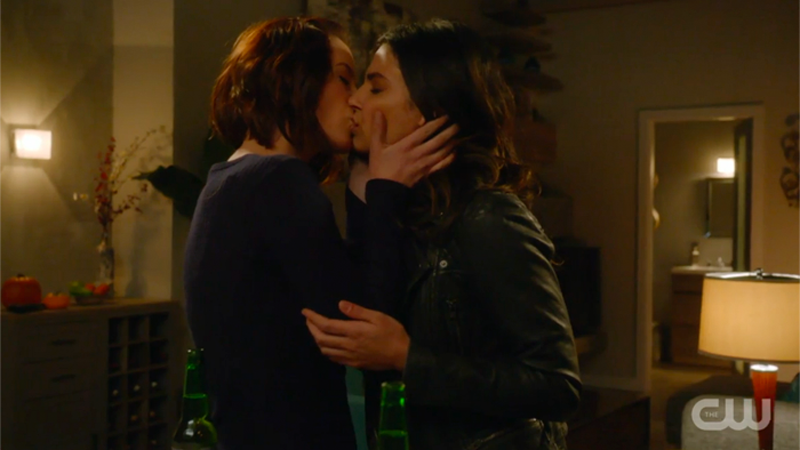 Nothing says love like pizza and whiskey and kissing the girl you want to kiss.
Nicole and Waverly's Reality-Defying Connection, Wynonna Earp
Just because you find yourself in an alternate reality, potentially even engaged to a man, doesn't mean you have to stop your heart from beating its one true song. Get your girl, no matter what plane of the space-time continuum you find yourself on.
Whether you go to the dance with your girlfriend (like Elena and Syd) or show up with your girl's mortal enemies, twirl her up into your arms at least once that night, even if you both end up scowling and blushing the whole time.
Betty and Teresa's Movie Night, Bomb Girls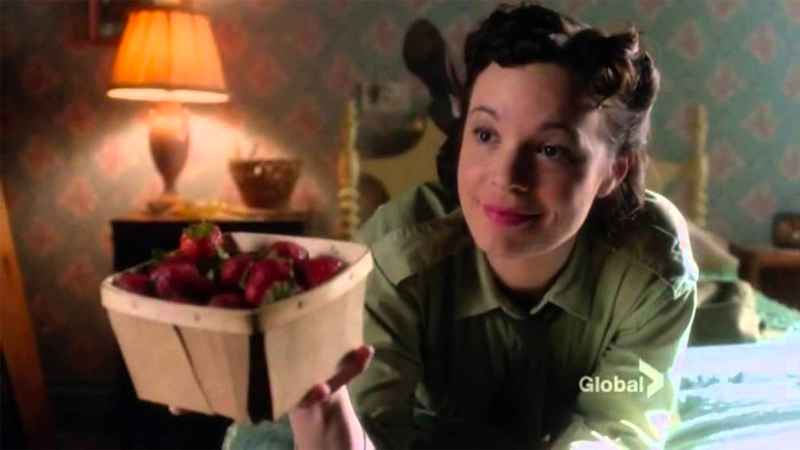 There's absolutely nothing wrong with some gentle hand-holding and a night out at the movies. Follow it up with fresh berries for brunch in bed, and you've won the holiday.
Brittney and Santana's Valentine's Day Kiss, Glee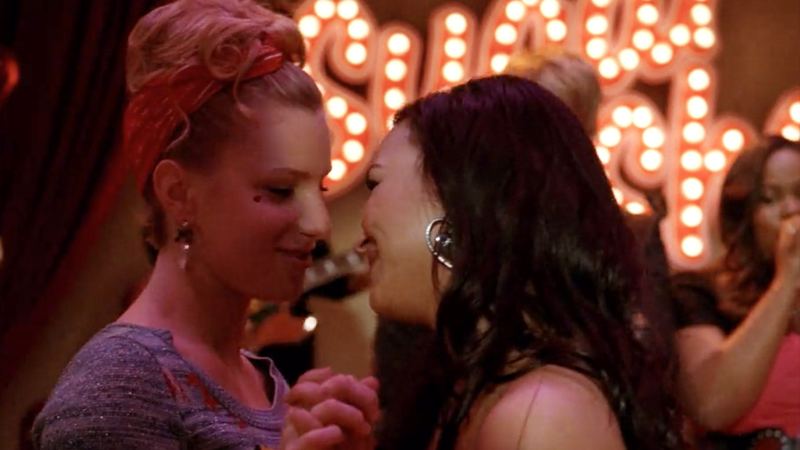 Sometimes you just want to go out and do karaoke with your friends and open-mouth kiss your girlfriend right in front of them. Cherish it!
Cheryl and Toni's Milkshake Confessions, Riverdale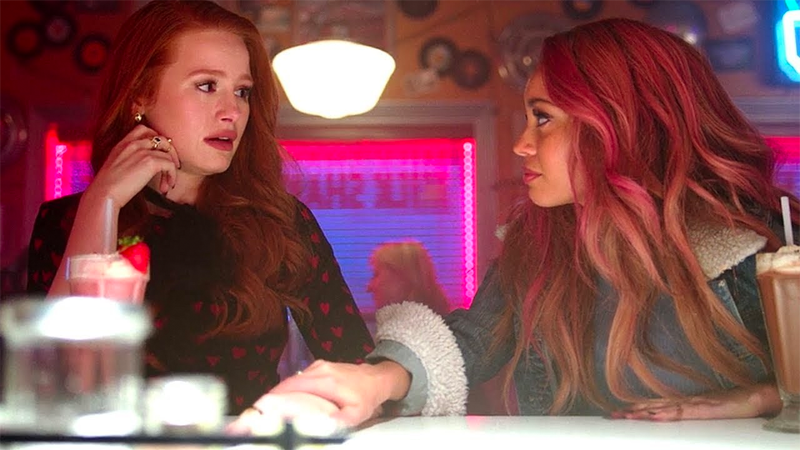 Or perhaps a quiet night in a diner is just the thing. A burger, some fries, a milkshake: any or all of those snacks are the perfect food to accompany your confession that your family are all homicidal maniacs, who, in addition to killing each other all the time, once sent you to conversion therapy at a cult compound.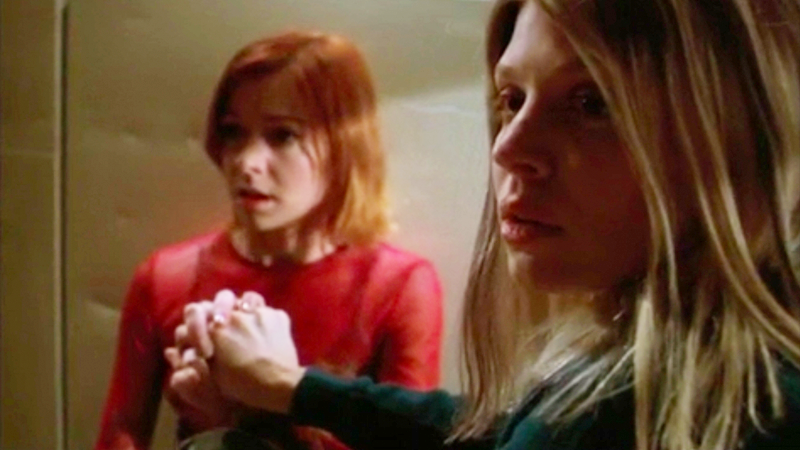 You don't always knows if you have magic with someone until you grasp their hand in yours and do an actual spell together to barricade a door and keep yourself safe from a monster attack.
Cosima and Delphine's Crazy Science, Orphan Black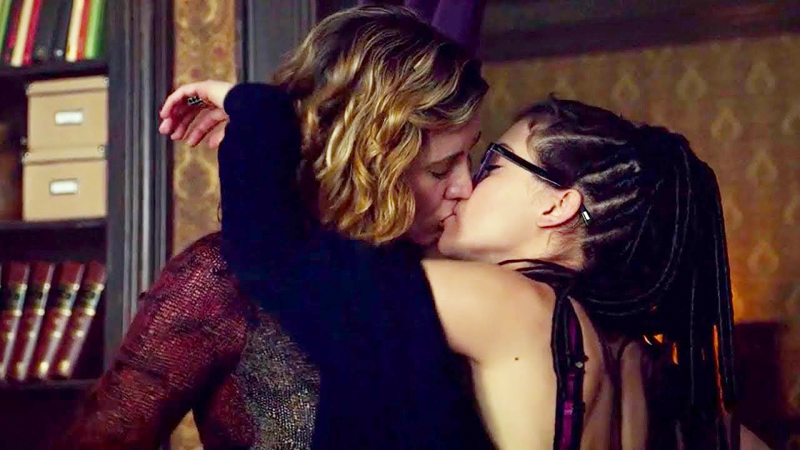 Is she straight? You won't know until you ask her to make crazy science with you and then fetch her an ice cream after she's exhausted and glowing, Frenchly, in your bed.
Denise and Michelle's Thanksgiving, Master of None
One of luckiest dates a queer person can have is one that involves a family who loves them and their partner, and also homemade food. You're even luckier if the whole thing is scored by New Edition.
Grace and Frankie's Hot Air Balloon Ride, Grace & Frankie
Maybe you're scared. Maybe she's scared. Maybe you could conquer your fears together way up in the sky.
Ruby and Sapphire Find the Answer, Steven Universe
Nothing sets the mood for fusing your entire body and soul with another person like a little slow-dancing and perhaps a short duet, under the stars.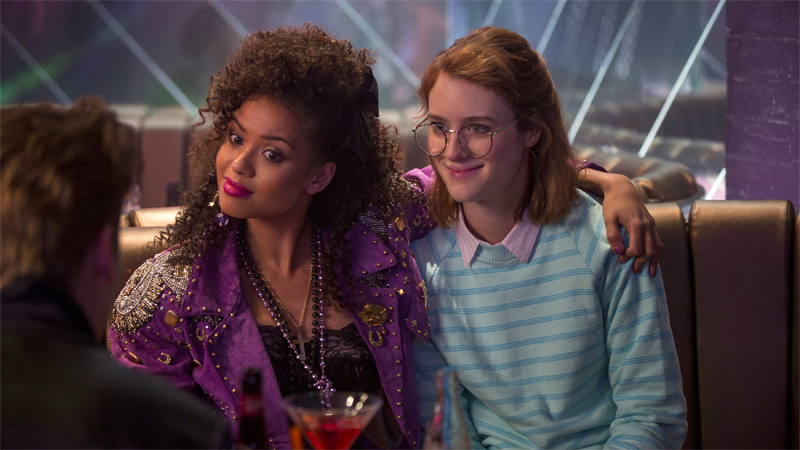 Heaven is a place on earth, and also a place inside a simulation meant to serve as an eternal playground for your soul. Either way: If you find a girl who makes your heart sing, do something about it!
After a night of celebrating another one of God's beautiful creatures, why not hit up your local church with her for a little praise and worship? Unless your pastor reveals himself to be an unrepentant homophobe, in which case, feel free to follow M-Chuck's lead and make them drag you the fuck out of there.
Madame Vastra and Jenny Celebrate the Holidays, Doctor Who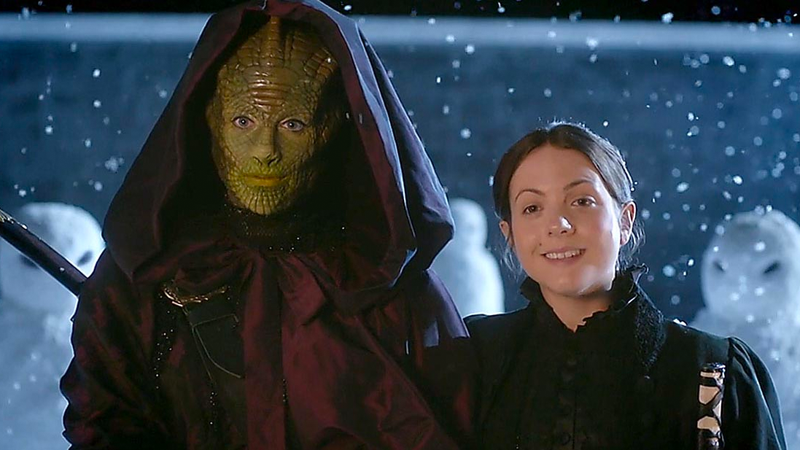 Going home for a holiday could be a fun time. Or you could go to someone else's home and save them from violent, sentient snowman. Doing good deeds for others will make you feel good too.
Root and Shaw Find Hope in a Hopeless Simulation, Person of Interest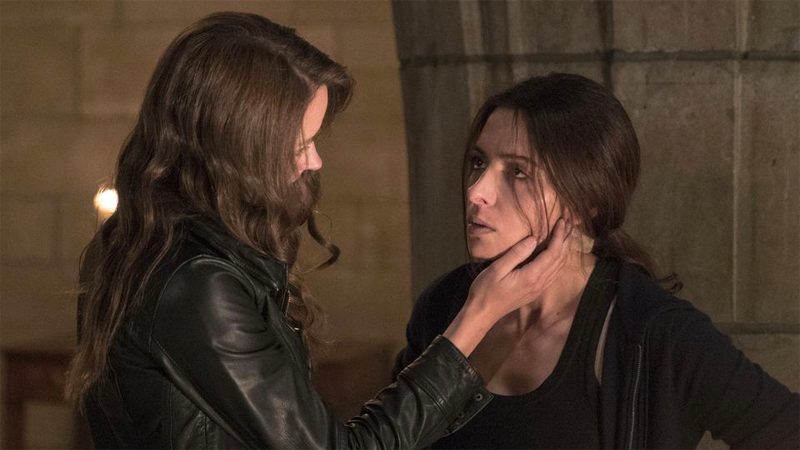 If you can't be with your beloved on Valentine's Day because you live in different places, or because one of you is kidnapped and your brain is being hijacked by a villainous shadow organization, there are plenty of ways to connect online!
---
What are some of your all-time favorite lesbian and bisexual dates on TV?