2018 was a stunning year for lesbian and bisexual women in film. First, just the sheer number of films that were available to us. This is the first time we've ever even been able to assemble a year-end list of best films. We might have been able to cobble together a short one last year, but there were enough movies this year that we had to leave some off. And this list doesn't even include the very queer but somehow not exactly canonical gay favorites like Ocean's 8 and Incredibles 2. Second, the production value of these films. Lesbian and bisexual movies have always been notoriously underfunded and it shows in areas as small as sound design and as big as acting. The caliber of talent that was drawn to making lesbian and bisexual movies this year is frankly unbelievable.
Finally — and in my opinion most remarkable — is the fact that none of the movies on this list trip over the same sad tropes that have been plaguing our film canon forever. There are some heartbreakers in here, but not in a cliched way. No one's getting a bullet in the eyeball that lands in their brain as punishment for enjoying a single sexual encounter with another woman. In fact most of the movies on this list have hopeful, happy endings. I don't need to tell you what a balm that was this year.
Below are the 15 best lesbian and bisexual films of 2018. (To be included on this list, these films had to be available in theaters or readily streamable in the United States.)
---
// stream it //
"Families are messy and complicated, and holidays are messy and complicated, and there are dozens of movies about women taking home their boyfriends (and men taking home their girlfriends) for the first time on Thanksgiving or Christmas — and all the messy, complicated hijinks that ensue. Lez Bomb, by writer/director Jenna Laurenzo, is the first feature film to take that age-old formula and put a queer woman at the center of it." — Heather Hogan
// stream it //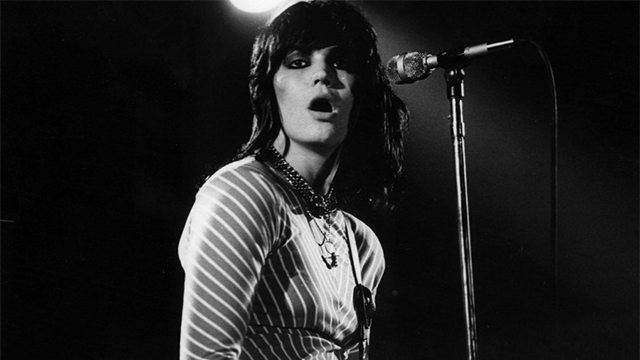 "Jett's sexuality isn't relegated to its own very special narrative segment, and that's because it's everywhere — as it should be for a rock star, and as it should be for all of us. Jett's brand of queer is as much about Elvis being a pretty boy with swishy hips as it is Miley Cyrus famously trying to bed her, Kristen Stewart portraying her, lyrics that suggest anything but cisheteronormativity. Jett's anti-war, pro-animal, pro-woman politics follow suit, less a label than they are actions: performing for troops in the Middle East and Bosnia, openly calling for an end to the seal slaughter while continuing to wear her decades-old leather, and fundraising women's self-defense classes after the singer Mia Zapata's horrifying murder. Bad Reputation reminds us that people with a knack for keeping their cool during trying times aren't apathetic. Sometimes, they're exactly what we, and our headphones, need." — Sarah Fonseca
// stream it //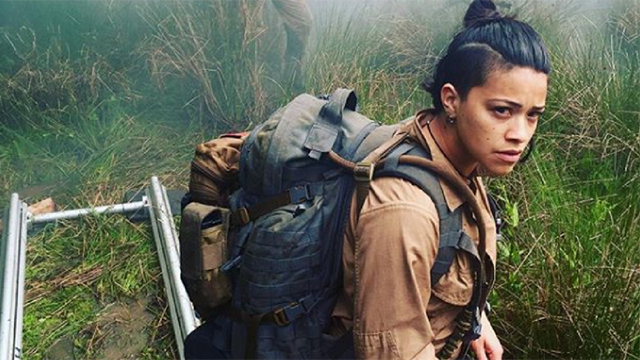 "Gina Rodriguez steals the show with a standout performance. And no I don't just say that because she plays a confident and muscly soft butch lesbian with an undercut who opens a beer bottle in that way where you slam it against a table edge with your hand (something I have never been able to accomplish without hurting myself). But yes, those details are also important! She's funny, delivering some of the movie's rare but needed bursts of comedic relief. But she also encompasses the emotional complexity of what it really means to enter the shimmer. She starts with a lot of swagger that, like the shimmer itself, suddenly and disorientingly becomes something much more insidious. Rodriguez flips that switch in a wholly convincing way. Her character's confusion and paranoia instantly pulls you right into that dark, uncertain place." — Kayla Kumari Upadhyaya
// stream it //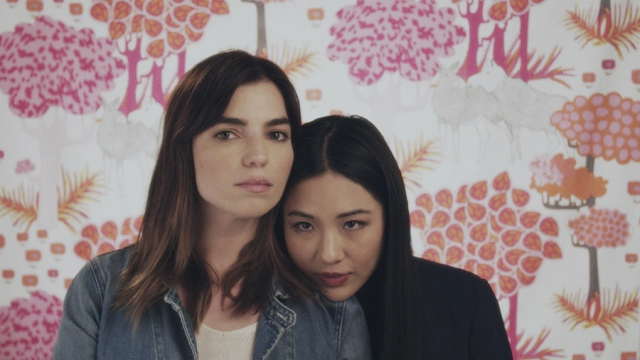 "The thing that surprised me the most about The Feels is how relatable it was. I've never had Andi and Lu's specific relationship drama, but I've been in that cabin with that friend group more times than I care to count. Surrounded by people you love who also drive you bananas, the family members you constantly judge but need by your side, the lesbians you learn to like just because they're lesbians, those lesbians lesbianing in the lesbianest ways, and that one dude everyone wants to throw into the river. It's authentic and it's tender and while the climax is a little bit rushed — eh hem — it's a gay happy ending. And that, itself, is still revolutionary." — Heather Hogan
"Lizzie is brutal, historically attuned, and committed to exploring effeminate trauma and retaliation. As you might remember, Lifetime took a shot at a telling this story in four years ago with Christina Ricci in the lead role. While I enjoyed Lizzie Borden Took an Axe's anachronistic blues rock soundtrack and Clea Duvall's sour-faced Emma, it's pretty impossible for a television network to craft a period slasher movie when its most risqué rating is a PG-14. Macneill also refrains from watering Lizzie into a mischievous bombshell. Grappling with health issues, reading books aloud to her pets, and living under her father's thumb, she's anything but cool. Perhaps this is what makes this movie so alluring: there's a little of Lizzie in all of us." — Sarah Fonseca
// stream it //
"Sighted Eyes/Feeling Heart, fourteen years in the making, is a great example of a work that thoughtfully and creatively layers ideas about gender and sexuality alongside race. In addition to readings from Lorraine's private journals, the film features a ton of esteemed folks familiar with her, from feminist scholars and theater critics to legendary actors like Sidney Poitier and subversive writers like Ann Bannon; some of whom weren't afraid to spar with one another's ideas or Hansberry's work on-camera. Like Lorraine's second play, The Sign in Sidney Brustein's Window, Sighted Eyes/Feeling Heart fearlessly and gracefully tackles the mix of identities—femininity and queerness among them—that Peck found too overwhelming." — Sarah Fonseca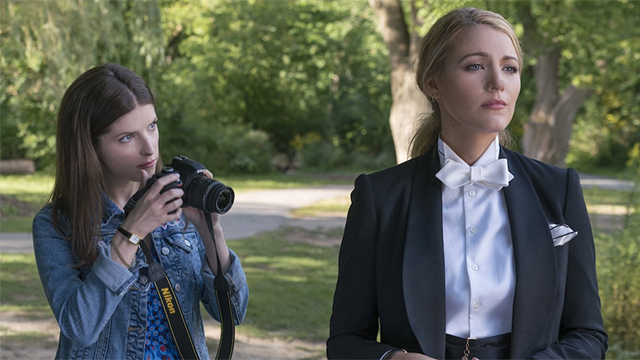 "A Simple Favor gets off on blending and blurring genres. Not quite an all-out dark thriller in the vain of Gone Girl, it does borrow from that genre but, even more accurately, from Lifetime movies. Incest, revenge arson, frame jobs, affairs, and secret siblings all make appearances in this tableau of fuckery. It's a Mommi murder mystery that knows exactly how ridiculous is, the whole cast in on the joke." — Kayla Kumari Upadhyaya
// stream it //
"These lesbians are adorable and they're supported by the people they talk to about their sexuality; it's actually one of the happiest gay storylines I've seen in a movie. It's rare that a high school movie gives audiences a chance to root for one of the main girl characters to get another girl, but that's exactly what this movie does." — Mey Rude
// stream it //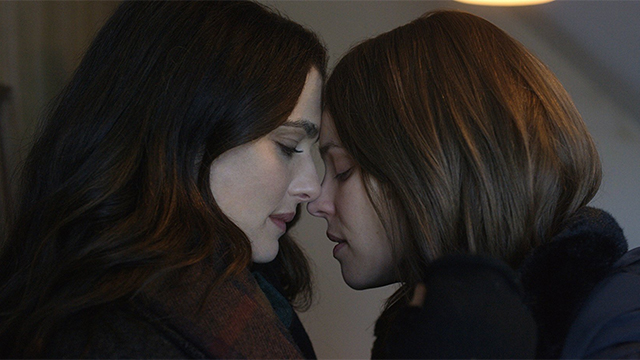 "In short: This gorgeous movie featuring two famous Rachels and lesbian spitplay will probably make you cry. It's sad throughout but not exactly tragic. The ending, like any good one, is open to interpretation without being wishy-washy. One last urgent, desperate kiss says more than Esti and Ronit can bring themselves to utter. The invisible thread between them persists." — Kayla Kumari Upadhyaya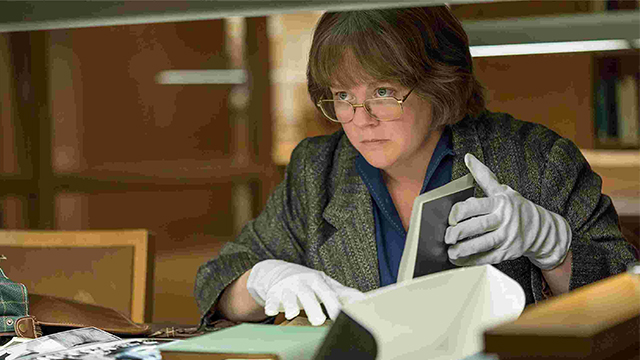 "Can you ever forgive me?" is a line from one of Lee Israel's forged letters. It's one she crafted for Dorthy Parker. In fact, she was so proud of it she called herself "a better Dorothy Parker than Dorothy Parker" and even used the quote to title her autobiography. Amazingly, Heller doesn't seem to care if the audience is willing to forgive Israel. She has a better question, one we never ask about lesbians on TV and in film: Can you not see the humanity of this brilliant, complicated woman who never let herself be loved? — Heather Hogan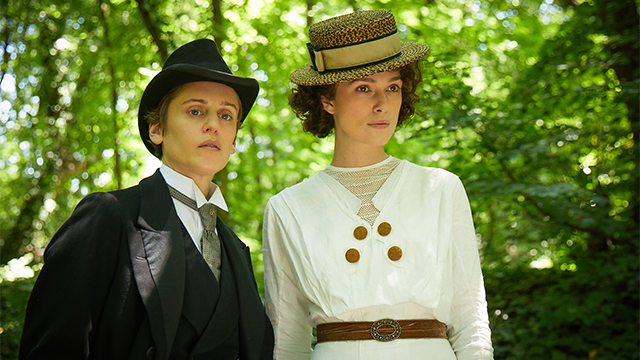 "The story of Colette is only a fragment of her life, the one in which France's most prolific writer realizes she cannot be contained; not by her want of a dowry; not by her lack of education or formal training; not by the laws governing sexual conduct and gender presentation in turn-of-the-century Paris; not even by the room her husband locks her in to write her Claudine series, which he publishes under his name… On the whole, though, Colette is a lush, brilliantly scored, perfectly acted, beautifully directed biopic about an iconoclastic bisexual woman many modern scholars believe deserves to share the title of Greatest French Writer with Proust. Her legend is realized in Westmoreland's film." — Heather Hogan
"The most stunning thing about The Favourite isn't the dialogue, which features the word "cunt-stuck" more than once; or the improvised break dancing to Handel; or the cheeky camera work; or even the dazzling acting. The most stunning thing about The Favourite is how it slices open three queer women and lets their messy humanity bleed all over you, the way it adamantly refuses to allow you to love or hate any of them." — Heather Hogan
// stream it //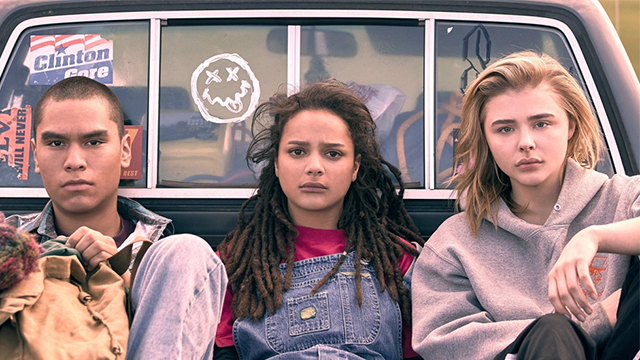 "There are lots of ways I could review Desiree Akhavan's film adaptation of The Miseducation of Cameron Post. I could tell you that its unhurried character exploration, quiet charm, and nuanced social critique are Sundance catnip and no wonder it won the Grand Jury Prize when it premiered there this winter. I could tell you it distills the source material to its essence while maintaining the spirit of Emily M. Danforth's beloved novel. I could compare it to its queer cinematic matriarch — softer than But I'm a Cheerleader, the quintessential queer conversion therapy movie; sharper, too; less camp, more satire. Warmer than Disobedience, the other major lesbian movie centered on oppressive patriarchal religions thati hit theaters this year. Harsher — though still hopeful, in its way — than Hearts Beat Loud, the other coming-of-age lesbian indie film that hit theaters this year." — Heather Hogan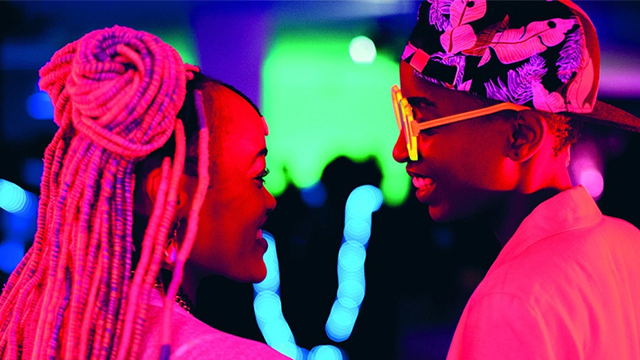 "Rafiki tells the story of two girls from rival political families who fall in love against the odds. Seven years in the making, Rafiki is directed by a Kenyan woman, Wanuri Kahiu, and features Kenyan women as lead characters. It's based off the 2007 Caine Prize winning short story "Jambula Tree" by Ugandan writer Monica Arac de Nyeko. In short, it is Black African Woman Excellence at its best… an inconvenient love story for a country that wants to bury its queer history; present and past. But as history has proven so often, only one side of this story will be remembered: that of the victors." — Kari 
// stream it //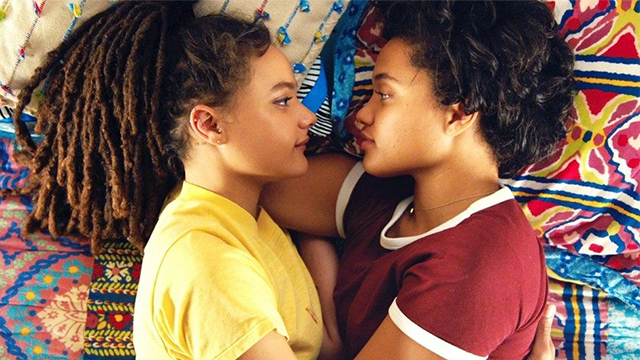 "I just love this movie. It's light, perhaps even fluffy, and yes a bit twee. But you know what, who cares? When was the last time a motion picture centered itself on the premise that a teenage, mixed race, black lesbian is worthy of support and love from everyone surrounding her? It's simple and tender and because of those things it's groundbreaking. It sneaks right up on you and barrels into your heart." — Carmen Phillips
---
Before you go!
It takes funding to keep this publication by and for queer women and trans people of all genders running every day. And A+ members keep the majority of our site free for everyone.
Still, 99.9% of our readers are not members.
A+ membership starts at just $4/month.
If you're able to, will you join A+ and keep Autostraddle here and working for everyone?
Join A+