Glee Season Four
Lots of news regarding the fourth season of Glee. Firstly, all 15 cast members will return in some capacity, and, as we learned in the bearable season finale, Rachel's on her way to New York and Finn is ideally on his way to Afghanistan, where he will serve as a Human Cannonball, never to be seen or heard from again.
The Hollywood Reporter reports that Lea Michele and Naya Rivera have been "begging" for extra bonding time. Lea Michele says, "We want to work together more and want Rachel and Santana to be in New York together. We're still not certain where exactly Santana is gonna end up, but she has the golden ticket to New York City… I really hope that it pans out because I think it would be so exciting to see Rachel get a knock on her door from Santana and just be like, 'Can we live together?' We'll have to see what happens."
How very Friends of them!  Rivera offered: "If Santana goes to New York, she absolutely would have a relationship with Rachel, and they'd either be friends, enemies or frenemies — or all three."
Rivera also added, in response to questions about Santana's hypothetical New York City future: "Santana will attack it head-on but probably run into a lot of issues because there's a lot of aggressive people in New York just like her. She has rivals where ever she goes."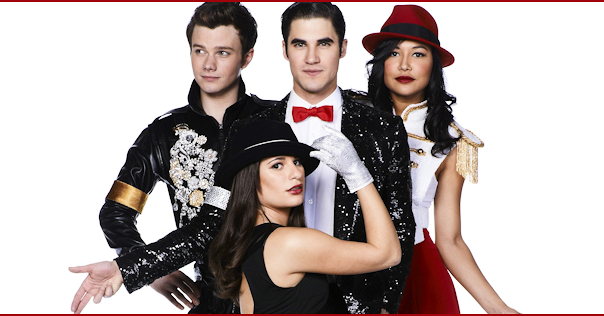 Although Kurt and Blaine are often running into other local gaymos, Brittany and Santana seem to be isolated in a lesbian-free world — if Santana makes it to New York City, will she be at Choice Cunts, Girls Gone Wild or um, none of the above? Rivera: "I haven't heard anything about it, but I think that'd be inevitable for Santana just because she and Brittany were very sheltered. That was the focus: They lived in Ohio, and they were the only out-and-proud lesbians at the end in the school. But now that Santana is out in the real world, I'm sure she will go exploring and find other people who are just like her."
What about the girlfriend she's leaving behind in Lima? "Obviously she's not in high school anymore, so there is separation there. I don't know what [potentially moving to New York] will mean for her. The writers really have to hash that out, but it's now entering into a long-distance-type relationship. I think that Brittany will always be Santana's first love. Whether or not they end up together, she'll always have a special place in her heart for Brittany. I don't think that they will ever not be in each other's lives."
+
Pretty Little Liars Season Three
New promotional photos from upcoming episodes have been released and all sources suggest that in Episode 305, "That Girl is Poison," Paige will be returning and Emily will be wearing a tie!
Also, Paige will be spiking the punch?
+
Single Ladies
Out lesbian actress and star of Autostraddle's Unicorn Plan-It webseries Haviland Stillwell has a recurring role on the Vh1 television program, "Single Ladies," which also features a gay male character. Here she is in episode 206, she shows up around the 8 minute mark: