I hope the Paradiso Girls are sweating in their skivvies right now…
Guess who was just added to the line-up at this years Dinah Shore?
GUESS. OKAY OMG I'LL JUST TELL YOU!
The legendary Grammy Award-winning American hip-hop trio Salt-N-Pepa!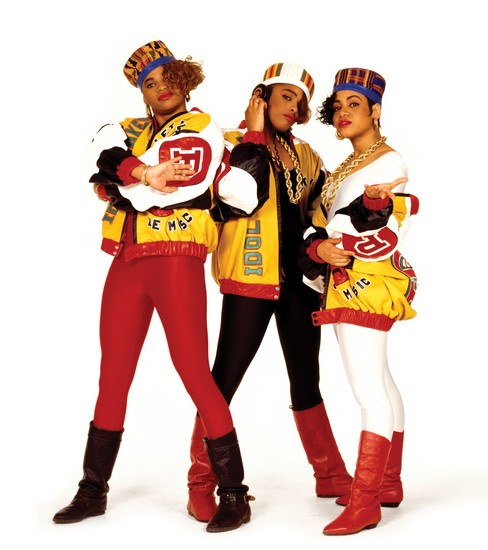 That's right ladies. As if Ke$ha and the Paradiso Girls weren't enough, now we get to break it down Alice-and-Tasha-L-Word-Season-6-Style at The Dinah this year. Get your spandex ready, practice your running-man, and brush up on the lyrics to "Whatta Man" cause it's ON.
Here's a little more that you may or may not have already known about the legendary ladies of Salt-n-Pepa:
As the first all female rap crew, Salt-N-Pepa historically changed the face of the music scene. The groundbreaking cult band has broken many records in the music industry and is, to this day, credited as being one of the first rap artists to cross over into pop mainstream, laying the groundwork for a number of other female artists in the likes of TLC, Destiny's Child and Beyoncé.
Selling over 15 million albums and singles worldwide, Salt-N-Pepa became the first female rap Grammy winners; the first female rap act to go gold or platinum; and the first female rap act to have a multi-platinum album.
"Much like The Dinah has over the years changed the face of lesbian event production, Salt-N-Pepa have changed the face of women in music. We herald them as the perfect headliner for our signature event," says Mariah Hanson, founder of Club Skirts (The Dinah).
Ain't that the truth.
Dinah Shore is celebrating its 20 year anniversary March 31st – April 4 this year in Palm Springs, California. Get your tickets cause Autostraddle is going and so should you!