DINAH SHORE: Celebrating its 20th milestone anniversary (March 31- April 4, 2010), Club Skirts The Dinah will deliver the #1 Billboard pop artist with the current # 1 hit in the country, TIK TOK TIK TOK TIK TOK it's Ke$ha! Last year Autostraddle "live-blogged" Dinah Shore (Dinah Shore Weekend Live-Blogged by A;ex for Autostraddle: Lady GaGa, RockBand & Pool Parties!) and Alex got so close to Lady Gaga she could practically lick her bubble dress. This year we will have to lick Ke$ha's watch or something. Oh what luck she is already holding her sexy fingers out towards us in drunken delight, so we will lick her fingers: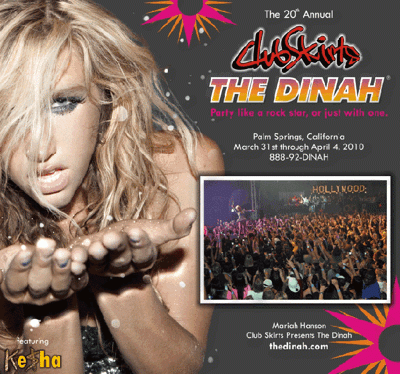 Also, THIS JUST IN:
In a recent interview with Out Magazine, Tik Tok singer Ke$ha chatted with the gay mag about her orientation and, surprise surprise, she likes boys and girls !
"I like people, I wouldn't say I'm gay or straight," said Ke$ha, adding that she doesn't like "labeling anything" anyway.
From the press release:
"Mariah Hanson, the visionary master brain and envelope-pushing event producer behind The Dinah has secured another extraordinarily exceptional entertainment line-up for the 2010 Dinah Shore weekend held at the Hilton Hotel and The Hyatt Regency in Palm Springs, CA!"
Also playing will be LOLENE, who I already like — how can you dislike a lady named Lolene, who apparently has "snatched the #5 spot on the Billboard Dance Charts with her hit single 'Sexy People'." Who doesn't love snatches? Everyone loves dancing and Lolene!
This year, if the
Paradiso Girls
have their way, we will be "so messed up that we will be drunk & throwing up," but you know what girls you gotta watch yourself and don't get too vulnerable. We had the pleasure of
interviewing the Paradiso Girls at the NewNowNext Awards
. It was an unforgettable interview for so many reasons and ever since we have incorporated Aria's description of a fun night out on the town into our lexicon. It involves "having fun like party time" and being "high on life."
+
Even if you hypothetically think that the lyrics of Petrone Tequila are offensive to women, you will still agree that these ladies are very, very very good looking, AM I RIGHT LADIES?
Oh and this is Lolene, she is going to lick her lips and then your lips: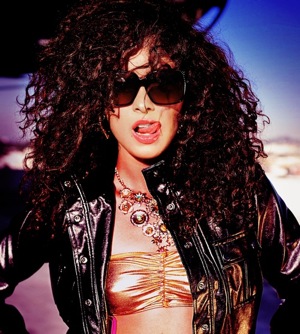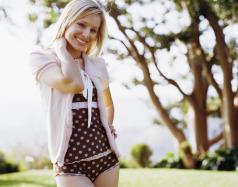 CONTACT GAY: Kristen Bell told the media she was 99 percent sure she'd turn gay during shooting her new movie Burlesque with Cher and Christina Aguilera. Or, in the words of "Showbiz Spy" — "Kristen Bell FEARED the movie would turn her gay." I read no fear into these words, you are probs projecting. Anyhow, I think getting sexual energy from Cher and Christina Aguilera probs means you're a gay man, not a lesbian, but anyway here's the quote:
"I have never felt so much good female energy around me," she said. "I find that I can't take my eyes off them. I'm 99 percent sure I will leave this movie a lesbian."
That's how I felt when I imagined being cast in The L Word because I was marveling at how Erin Daniels & Jennifer Beals could remain straight while making out with hot girls and then I realized it was because they actually were straight and maybe I wasn't. Anyhoo. (@showbizspy)
CLOSETING: Rosie O'Donnell and Tracy Kachtick-Anders are not in the closet, but is a "glass closet" better? – "Some celebrity couples like Ellen DeGeneres and Portia de Rossi have been able to be out of the closet and still maintain thriving careers. For other homosexuals, however, there have been problems."
GAGLAMBERT: Lady Gaga defends Adam Lambert against homophobes. What a fantastic superhuman feat, it deserves a headline. One day I want to live in a world where the army has to have bake sales to buy tanks and people only make headlines for not defending their friends against homophobes. (@showbizspy)
TRUE BLOOD: "As I first teased in Ask Ausiello, True Blood has been quietly searching for a hot thirtysomething Latino actor to play a love interest for Lafayette (Nelsan Ellis) during the drama's upcoming third season. Well, the search is over! According to The Hollywood Reporter, the recurring role has gone to Southland's Kevin Alejandro." (@ew)
KERLI: Firstly, her status AND her mood update? This shit is serious: "It's kinda f*cking funny that Lady Gaga ALSO has yellow hair now," a yellow-haired Kerli said in her status and mood update. "I wish she would f*cking stop ripping off everything I do. F*cking b*tch." (@neon limelight)