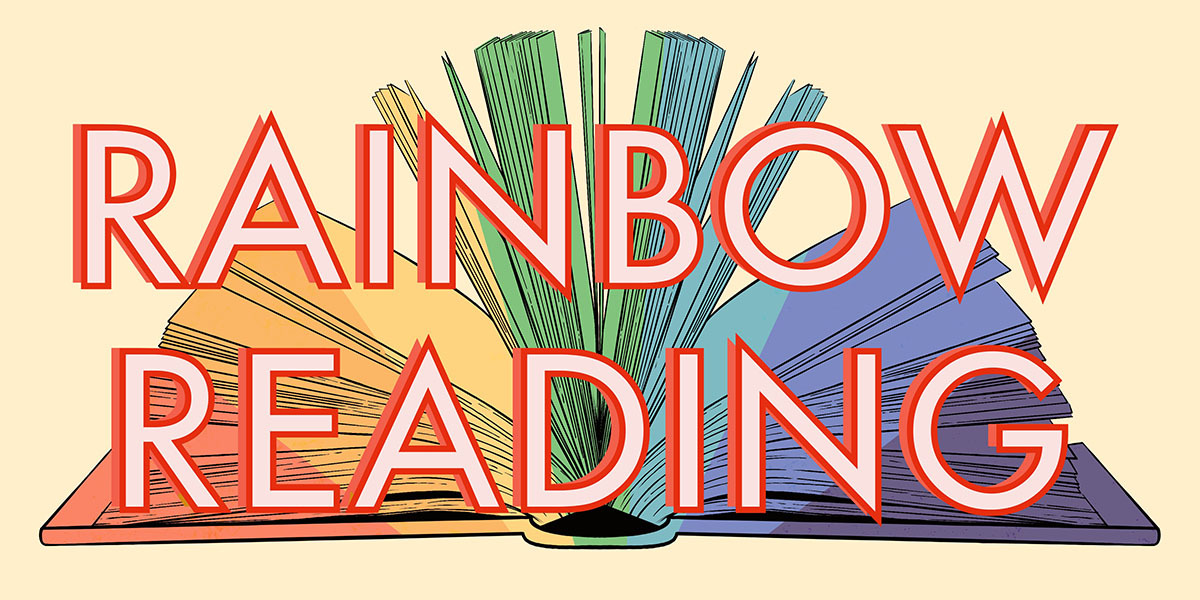 Hi everyone! I'm Yashwina, a longtime reader and new team writer here at Autostraddle, and it's rad as hell to make your acquaintance and welcome you to Rainbow Reading, my new bi-weekly column surveying the lay of the literary land. It's a real honor to follow in the footsteps of Lez Liberty Lit, the brainchild of Autostraddle's beloved Ryan Yates which recently wrapped its nine (nine!!!!!!) year run.
Every other week, I'll run my metal detector over the literary internet, dig up whatever beeps, and present to you my findings, whether that's The Essay Everyone On Twitter Is Grumbling About, a new poem or short story from an up-and-coming queer writer, a thought-provoking book review, or a list of more cool queer books to get excited about. There may even be the occasional glint of book-world gossip. Who's to say what all's out there.
First of all, what am I reading right now? I just got my copy of Laura Horak's Girls Will Be Boys: Cross-Dressed Women, Lesbians, and American Cinema, which Laura brought to my attention in the comments of my piece last week about the Hot Tomboys of Early Hollywood. When the comments section comes through, it really comes through — I'm having the time of my life reading about gender-transgressive old movies, my to-watch list has quadrupled in length, and I'm awed all over again at the wonderfully fascinating and deliciously readable queer texts coming out of university presses like Rutgers and Duke right now. You can join me and get your copy of Laura's book from her publisher here, or have the fine folks at A Room of One's Own bookstore in Madison, WI order it for you for the added satisfaction of supporting a superb queer- and trans-owned bookstore.
Alrighty, folks, let's get this show on the road. On this week's Rainbow Reading, we've got:
---
Shelf Care: Reviews, Essays, and other Things of Note
---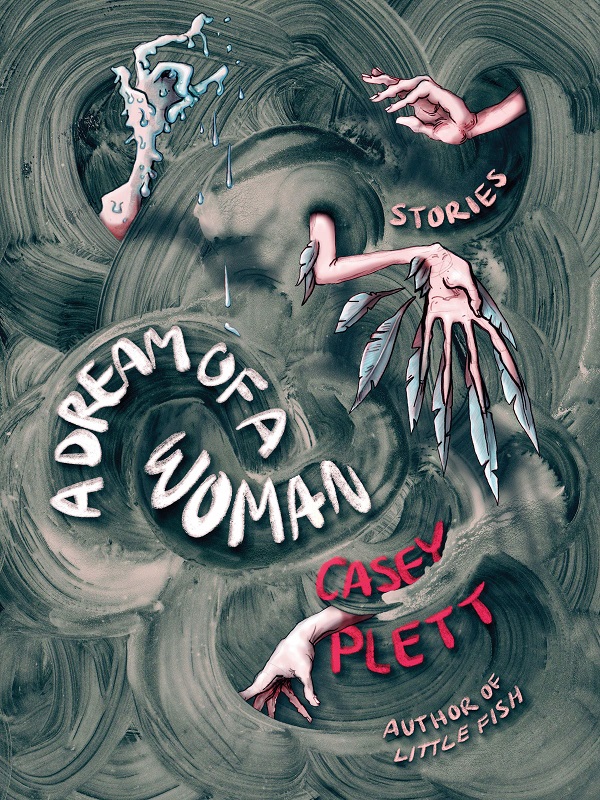 A Dream of a Woman is a love story. It's not girl-meets-boy-meets-happy-ending. It's not even girl-meets-girl-meets-happy-ending. Instead, it's a trans love story in the most literal sense — it's about how we love and how we attempt to love.
Drew Gregory in her essay, Casey Plett's "A Dream of a Woman" and Forgiveness as a Love Story
---
Anne List-her's List of Lists (Gentleman Jack shout-out, anyone?)
Most Anticipated Most-Anticipated Lists:
This last one was sent to me by a handful of the others; clearly all of us at Autostraddle were stoked for this one! Carmen and I had to take a moment to compare notes about the cool books coming down the pipeline by WOC this year:
Approximately Two Thousand and Twenty One Lists Rounding Up 2021's Releases (Kidding):

Autostraddle's 75 Best Queer Books of 2021 by lesbrarian-in-residence Casey!
that's enough of that but y'all know there's more where these came from!
---
Rainbow Reading Superlikes:
As part of Rainbow Reading, I want to shine a light on a queer social media creator from Booktok, Bookstagram, and beyond whose work I think is worth a follow — this week, I'm kicking things off with @lupita.reads, who shares delightful and insightful recommendations on Instagram and TikTok for compulsively-readable books by LGBTQ+ and BIPOC authors!
---
Autocorrect: Books coverage from the last couple weeks at Autostraddle!
I wouldn't want you to miss out on any of Autostraddle's recent highlights just because you've been up to your eyeballs in Kayla's Yellowjackets recaps or trying to find out what Bath & Body Works Classic Scent you are!
That's all she wrote, folks! If you're a queer writer, particularly an early-career queer writer: I'd love to hear about the cool things you're up to so that I can share links to your published essays, book reviews, short stories, poems, and longform features on LGBTQ+ topics! Please email me links for consideration at info@autostraddle.com with the subject line "Rainbow Reading Submission" —I'm an avid browser-tab-collector, and I especially want to hear from you if you've just landed your first publication or first major byline.