Every year, more and more brilliant, engaging, inspiring witchy books are published to help both beginner and more advanced practitioners improve their skills with tarot, astrology, tarot, numerology, herbalism, divination, and other sacred practices. And with so many new titles being added alongside older classics, it can be a little overwhelming to know which works are worth your time. This is no way an exhaustive list of every book in the occult category published this year, but instead is a quick round-up of my favorite titles that came out this year — and if your favorite didn't make the list, please shout it out in the comments! My witchy library is already overflowing, but I never get tired of reading new books. Here are the best witchy books of 2021.
---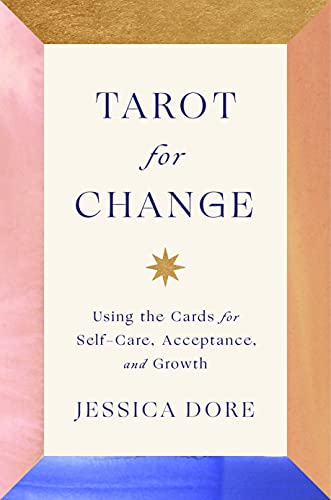 "…if you've come to the tarot because you want to build a self-care practice, to better understand your relationships, to navigate a big career or lifestyle change, or to better know your self, let me be the first to welcome you."
One of the most highly-anticipated tarot books of 2021, Jessica Dore's debut Tarot for Change offers fascinating and powerful connections between tarot and wellness. A tarot reader as well as licensed social worker, Dore explores all seventy-eight cards in the deck through the lens of philosophy, behavioral and cognitive therapies, and modern psychology, offering innovative and clever pathways to self-love and acceptance. Both practical and compassionate, Dore's writing is easy to follow and incredibly deep, and provides brilliant new insights on the tarot. I devoured this book as soon as it arrived and it immediately became one of my all-time favorite tarot books, and while I wouldn't suggest it as an introductory book for brand-new readers, it's an excellent resource for anyone who is already acquainted with the cards and wants to understand them through this fresh and important lens.
---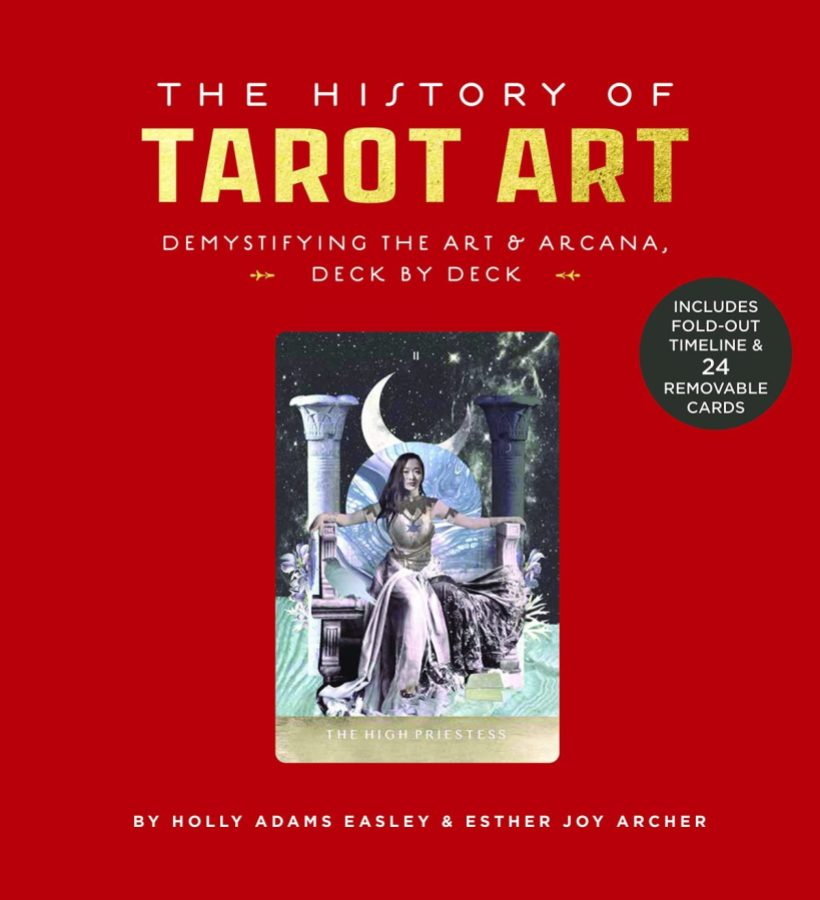 "Tarot grew out of the universal human desire to demystify the future." 
Created by the hosts of the Wildly Tarot podcast, this beautiful book traces the evolution of tarot art throughout the centuries, looking at some of the oldest decks like the Visconti, Sola-Busca, Tarot de Marseille, and Aquarian sets alongside modern, popular decks like the Druidcraft, Wild Unknown, Black Power, and Deviant Moon. The History of Tarot Art is so well-researched and thoughtfully put together, and explores the ways that tarot imagery and interpretations have been influenced by literature, culture, and religion, as well as offering a detailed timeline for the different ways that tarot has been used over the years and some basic instructions for reading the cards yourself. This book makes a great gift but is also an incredible resource for anyone that wants to learn more about the history of this tool.
---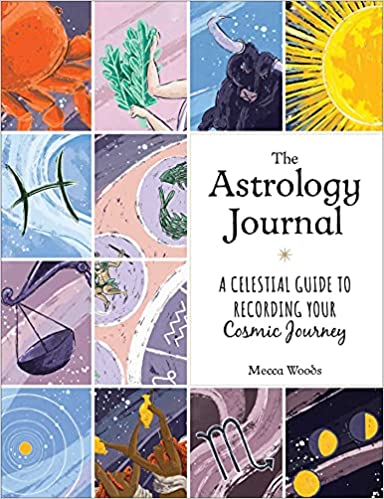 "The act of observing and noting what you're doing and thinking reinforces your general awareness, both of the energy around you and your own."
Mecca Woods is one of my favorite astrologers, and her latest book, The Astrology Journal, demonstrates all the reasons why. Her writing is clear and compassionate, her explanations of astrological information are accessible and generous, and this book offers beginners a primer while also providing plenty of tools for more advanced students to chew on. The Astrology Journal is broken up into sections, the first outlining the twelve zodiacal signs, planets and their influence, and details on how specific transits and retrogrades can impact individuals. The second is a robust journal, featuring places to record the planetary positions and aspects of the day as well as reflection sections that encourage introspection, awareness, curiosity, and key takeaways. This book is both clever and thoughtful, offering astrologers at all levels an easy way to track and connect with the moon, the sun, personal horoscopes, planetary transits, and personal connections with the stars.
---
"Stories and stars have always gone hand in hand, so when we begin to approach the meaning or significance of a particular astrological phenomenon, it can be helpful to approach through story."
Saussy's writing is incredibly beautiful, nuanced, and thought-provoking, and her latest book explores ways that we can use astrology to understand how to connect with, support, and more deeply understand each of the twelve zodiacal signs. While Star Child is written primarily from the perspective of parents and caretakers, anyone who is seeking to deepen their ability to discern and appreciate different sun signs, or looking for guidance on inner child work, will find so much to love about this book. Beginning with a comprehensive overview of astrology as a practice and natal charts in general, Saussy then digs into each of the twelve sun signs, offering a story or fairy tale as well as insights on personality, community, work, play, academics, creativity, activities, technology, rest, discipline, and ways to connect. There are also brief sections on moon signs and rising signs, offering readers a vast amount of information. Star Child is also packed with rituals and activities, making this an incredibly rich resource for anyone seeking to deepen their appreciation for the different zodiacal signs.
---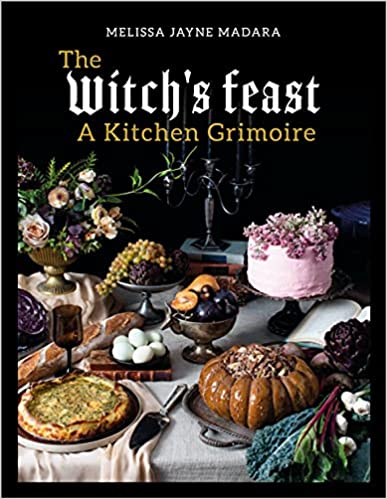 "…both cooking and magic require an understanding of subtle worlds and nonverbal communication – a symbolic language that exists beneath the conscious mind."
Created by the co-owner of Brooklyn's Catland Books, The Witch's Feast tackles one of the most accessible methods of witchery: cooking and working in the kitchen. Packed with thoughtful rituals and recipes, as well as rich stories and powerful traditions, Madara brings us into their kitchen without judgement, but with a wealth of knowledge. The book is organized into five major sections, offering traditional feasts tied to specific deities and practices, recipes for each sign of the zodiac, rituals for every planet as well as ways to honor the new and full moon, seasonal meals for the equinoxes and solstices, and dinner spells that can be used anytime you want to cook with intention. By exploring culinary traditions and the ways that food has always been linked to witchcraft, this book makes kitchen witchery accessible, fun, and deeply personal, giving home cooks everything that they need to bring magic into this essential daily aspect of life. I have a number of books on herbalism and kitchen witchery, and this one is by far my favorite.
---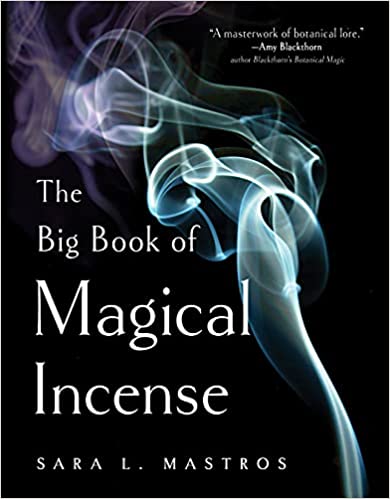 "My greatest hope is that your time with this book provides both a solid grounding in the fundamentals, as well as the confidence and inspiration to adapt, improvise, and experiment to create your own incense practices."
Packed with information, spells, and best practices, Mastros' The Big Book of Incense is a fascinating and necessary resource for anyone who likes to burn incense as part of their magical practice. Rather than a collection of stories or spells, this work is intensely practical, offering a brief history but primarily focused on fundamentals, ingredients, and both ancient and modern recipes. Easy to read but with tips for both beginners and more advanced practitioners on every page, this book outlines ways to combine different ingredients as well as highlighting how incense can be used for different purposes, like offerings, spellwork, cleansing, divination, and setting a scene. I use incense regularly and really appreciate how accessible this book is, providing a lot of different options for recipes rather than relying heavily on difficult to source or expensive items. This book is a lot more specific than others on this list, but if you've ever been interested in making your own incense or learning more about individual botanical ingredients, Mastros' work is a must-have.
---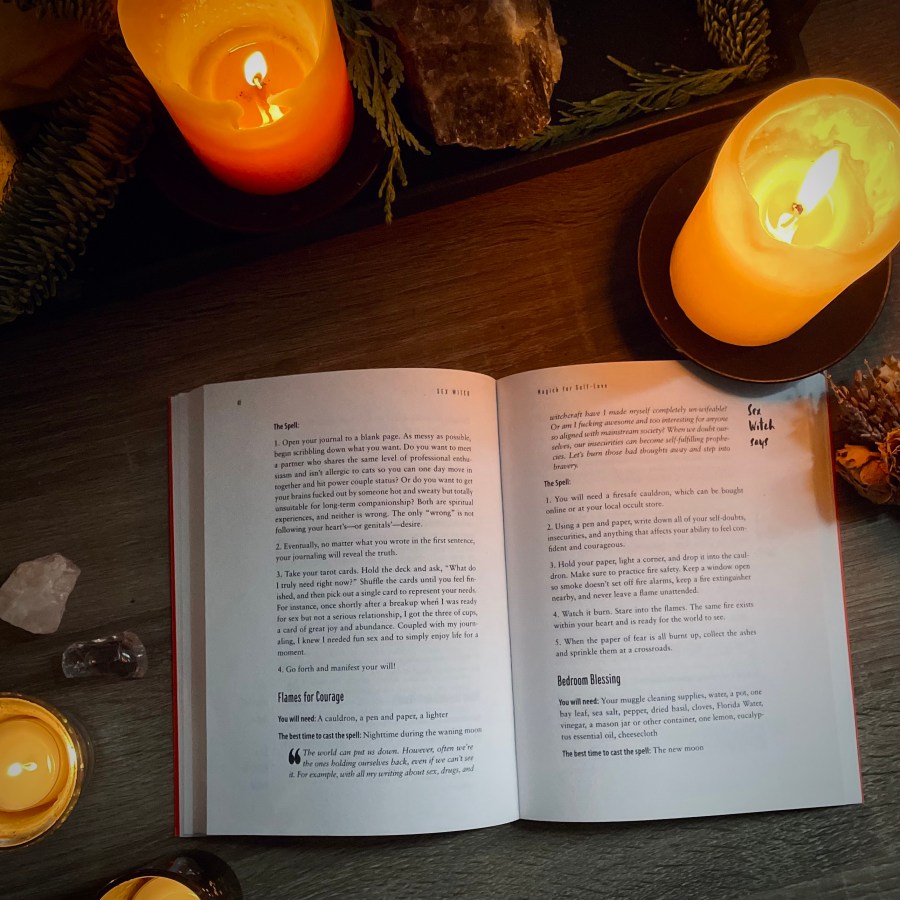 "Sex positivity, promoting the freedom to be our most natural selves, is something we should all work toward. And witchcraft is a tool to help us get there."
Autostraddle contributor and prolific sex writer Sophie Saint Thomas' third book, Sex Witch, offers quick overviews of witchy topics as well as in-depth spells, hexes, and rituals, all with a side of her signature snark. Easy to read, inclusive, and packed with knowledge, this work is a great introduction for anyone who wants to incorporate sex magick into their witchy practices, with hands-on instructions for a wide variety of sex and love related desires, including getting over an ex, exploring gender, finding self-confidence, embracing kinks, strengthening a relationship, forgiving a partner, moving in, moving on, or moving out. Spells are organized by purpose and emphasize intuition and customization, rather than listing out dozens of hard-to-acquire ingredients. So much of this book is about loving the self and embracing personal agency, making it perfect whether you're single, partnered, or poly.
---
"Cities — in their myriad shapes, sizes, and personalities — are sacred places where magic does grow."
Luna Luna Magazine founder Lisa Marie Basile has released multiple books that offer thoughtful tips on integrating witchcraft and magical practices into daily life, and her latest book focuses on the unique magic of urban areas. Not just for city-dwellers, City Witchery is great for anyone who shares spaces with others, who doesn't have a lot of privacy, or who needs help making spells and personal rituals more accessible. Filled with exercises and resources, along with beautiful illustrations, this book explores heightening intuition, tapping into magical energy, methods for connecting with land and history, suggestions for establishing magical environments, ways to embrace a particular city or area, self-care tips, and travel suggestions. As a writer, poet, and avid traveler, Basile offers plenty of prompts and practices for creative expression, and as an experienced witch, she knows how to provide new insights while still establishing a firm foundation for everyday magic. Great for newbies and experienced witches alike, I found this book a quick but engrossing read, and really enjoyed all of the suggestions for ways to explore and experience cities in new ways.
---
"It's easy to obstruct your own path by insisting that you need to have your reasons all worked out before you add something to your practice. You can stand on the sidelines forever…but you'll only truly know by trying it out for yourself."
Maddox is such a sweet, generous, compassionate tarot reader and witch, and I have admired her work for years. Rebel Witch falls right in line with her previous writing and videos, welcoming witches into her open and non-judgemental arms. Rather than listing rigid correspondences or outlining complex spells, this book instead teaches readers how to craft spells, develop rituals, and unpack what being a witch is actually about. Maddox defines being a "rebel witch" as finding inspiration where it happens, embracing natural intuition and insights, and developing an authentic practice that reflects you as a person. This book covers basics like witchy calendars, divine beings, spiritual hygiene, tools, altars, spellcraft, rituals, divination, records, but also offers ways to grow, encouraging readers to consider schedules, ethics, shadow work, spiritual community, finding help, troubleshooting, and building connections. I really appreciate Maddox's gentle questions and endless optimism, as this book is written for anyone that is eager to create their own practice and figure out what works. Every section includes writing prompts and exercises, and there's a robust resources section, making this a work that's both practical and pleasurable to use.
---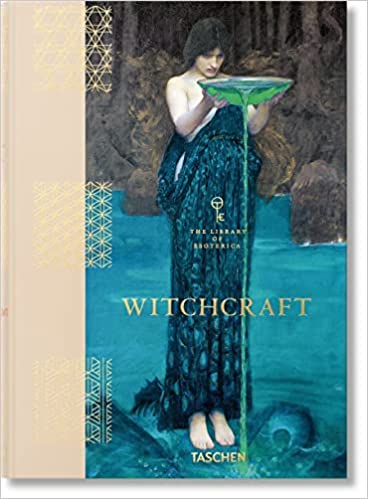 "Witches, like the moon, cannot be controlled – but as symbols, they exert power."
This year's gorgeous addition to the Esoterica Collection by Taschen (which already features stunning volumes on tarot and astrology, all designed by Thunderwing studios), Witchcraft is sold out nearly everywhere — but if you can get your hands on a copy, it'll be one of the most beautiful books in your collection. Tracing the complex and nuanced history of witchcraft through the ages, this book includes over 400 pieces of artwork as well as essays and interviews with prominent and experienced witches from around the world. In looking at various ways that witches have been perceived and understood, as well as tracing various traditions from different cultures, Witchcraft offers a much more holistic and inspiring perspective on a misunderstood craft, and helps to put various struggles in historical and cultural context. It's obvious how much time, energy, and love goes into each of the Taschen volumes in this collection, and this work is both impressive and exquisite in its scope, care, and research.