Pure Poetry Week(s):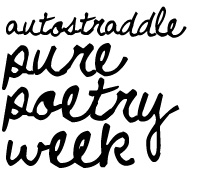 #1 – 2/23/2011 – Intro & Def Poetry Jam, by Riese
#2 – 2/23/2011 – Eileen Myles, by Carmen
#3 – 2/23/2011 – Anis Mojgani, by Crystal
#4 – 2/24/2011 – Andrea Gibson, by Carmen & Katrina/KC Danger
#5 – 2/25/2011 – Leonard Cohen, by Crystal
#6 – 2/25/2011 – Staceyann Chin, by Carmen
#7 – 2/25/2011 – e.e. cummings, by Intern Emily


Some people/teachers have told me that poetry is meant to be read aloud, but I'm pretty sure they forgot about e.e cummings when they said that. For example, you might say "a leaf falls on loneliness" aloud, but then you would miss this:
l(a
le
af
fa
ll
s)
one
l
iness
e.e cummings is also really hard to read aloud because of his weird use of syntax. He's kind of like Yoda but more sexual.
The first poem I ever read by e.e cummings was "i like my body" which you probably have read before if you've read poetry. Here it is:
i like my body when it is with your
body. It is so quite a new thing.
Muscles better and nerves more.
i like your body. i like what it does,
i like its hows. i like to feel the spine
of your body and its bones, and the trembling
-firm-smooth ness and which i will
again and again and again
kiss, i like kissing this and that of you,
i like, slowly stroking the, shocking fuzz
of your electric fur, and what-is-it comes
over parting flesh . . . . And eyes big love-crumbs,
and possibly i like the thrill
of under me you quite so new
What really got me was the way words just seem to fall out of his mouth. Like he held his feelings deep down inside until he couldn't contain them anymore and then they just spewed out of his fingertips onto the page, like muscles better and nerves more. He goes beyond frivolous language right to the root of things.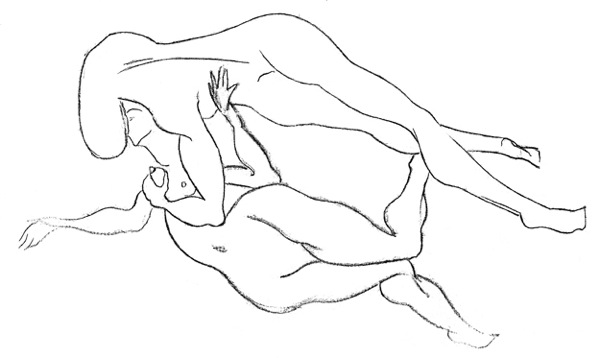 I don't know very much about e.e cummings' life. I don't know if I want to. He likely had a purpose for writing each poem; he's written war poems and satirical poems and love poems and all of the poems but sometimes they don't feel like they have specific meanings, they just feel like words falling all over you. You might say "what the hell is the 'shocking fuzz of your electric fur'" or "'eyes big love-crumbs' is not a thing that makes sense," but you are thinking too hard. Don't think. Just feel, and you might be transported to a place where your lover is stroking your sides, making the little tiny hairs on your body stand on end.
my love you are a bright mountain which feels.
you are a keen mountain and an eager island whose
lively slopes are based always in the me which is shrugging,which is
under you and around you and forever:i am the hugging sea.
The special thing about e.e cummings is that his poems are not actually a spontaneous burst of feeling. He's just really, really good at making you think it is.
Like I said, e.e cummings has written a lot of different types of poems. But the poems you're probably interested in are Erotic Poems. Written on the back: Many years ago the prodigious and famously prolific E. E. Cummings sat in his study writing and thinking about sex. How does that sound to you. Does that sound like something you might want to read. Well, go on.
worms are the words but joy's the voice
down shall go which and up come who
breasts will be breasts and thighs will be thighs
deeds cannot dream what dreams can do
-time is a tree (this life one leaf)
but love is the sky and i am for you
just so long and long enough