At school, Hanna tries to tell Spencer about Lesli showing up and acting crackers, but Spencer doesn't care much about much because she is nibbling on pot brownies from her Mary Poppins-style never-ending sandwich bag stash. Hanna calls her out on being stoned, but Spencer doesn't care about that either. How come there haven't been more alone-time scenes between Troian and Ashley? They play off each other like Serena and Venus. It's like watching a dance!
Lorenzo shows up at Ali's with a brochure for church camp. He would like her to apply to be a counselor. She's a little uneasy about it. And so Lorenzo asks this girl whose best friends were held hostage in a bunker under a national forest; this girl who pulled Hanna from a burning cabin in the forest; this girl who dragged Emily from a carbon monoxide-filled barn in a forest; this girl who was stalked from a motel in a forest; this girl who was abused at the kissing rock in the forest; this girl whose friends have been caught in bear traps and run under by cars in a forest; this girl! This girl! Fucking Pastor Police Lorenzo asks this girl, "You're not scared to be in the woods after dark, are you?" And you know what, she's not, because she's braver than you'll ever be, you mainsplaining ass, but how fucking dare you suggest she'd be weak if she was afraid. AND THEN, Y'ALL. AND THEN. When she expresses worry because the cops are "watching her all the time," he cuts her off and says, "They're watching out for you, Alison."
Are they, Lorenzo? ARE THEY? Let me introduce you to some people I like to call Darren Wilden, Gabriel Holbrook, Garrett Reynolds, and — here's a mirror, buddy — you. Tell me how seducing an underage girl is looking out for her. Also, you patronizing prick, she literally just heard the cops outside her window shit-talking her, but I guess your penis knows best.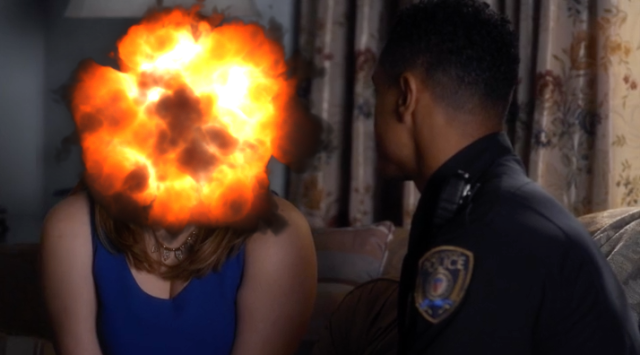 Kenneth comes home and sees Ali talking and yells at her about how she's trying to probably fuck another cop and ruin his life and so Lorenzo better leave.
Emily takes Sarah to Caleb's for some hobo consulting and he rains on their Pride parade. For starters, Sara is almost 18, so she doesn't need to be emancipated, he says. She hasn't lived with her mom since she was kidnapped away in the dollhouse, and she doesn't live with her mom now, and her mom doesn't care, so what's the point? Toby was living above the Brew and making one million dollars per year as a teenage contractor when he was 16. Caleb was hired by the CIA as a black ops hacker when he was camping in the air vents in the library. Summon your chill, lesbians. Emily insists, so Caleb points out that Sara has no skills and no diploma. Emily makes that face she makes that would cause even the sun do her bidding and Caleb hires Sara to be his personal assistant and have unsupervised access to all his surveillance and hacking equipment, and decrypted files.
To celebrate, they stop by Child Protective Services and get one of those drive-thru emancipations, and then hop on across the street to get tattoos to commemorate their hard work. Sara gets a Tippi the Bird tattoo right on her back. Tippi the Bird flying free from her cage of forced cannibalism. I have always known the Summer of Answers was going to revolve around Tippi. Marion Cavanaugh was an "avid bird watcher." To Kill a Mockingbird. Aria's hundred pairs of feather earrings. And get a load of this shit.
Tippi the Bird…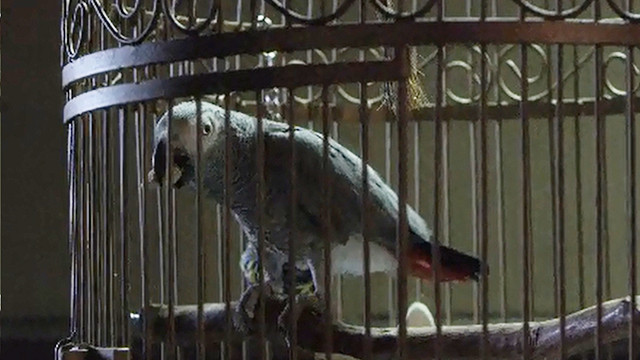 …who was named after Tippi Hedren…
…who owned a lion.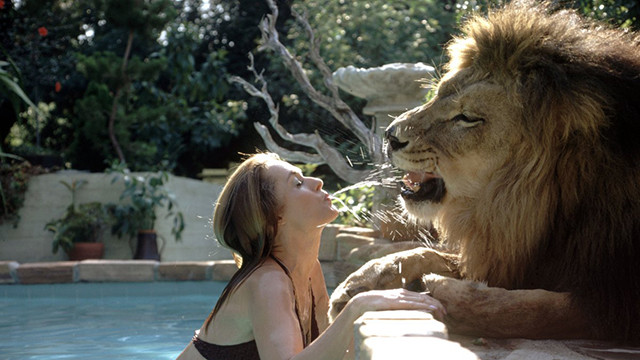 A LION.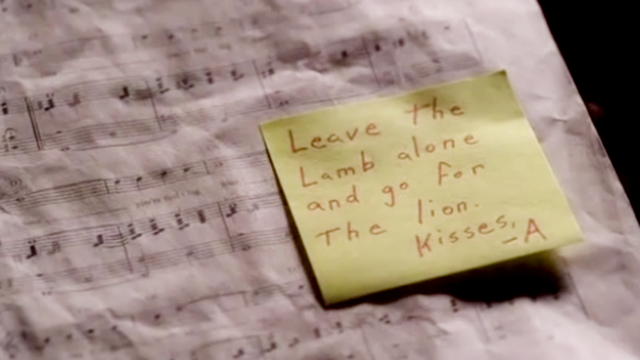 And that's what you get for swimming with someone who isn't Paige, Emily. YOU GET EATEN BY A PARROT WITH THE HEAD OF A LION!
At the junkyard, Aria peeps A peeping her and then peeps Clark peeping in A's general direction with his camera. So when they go to the darkroom and his tiny negatives are hanging up to dry, she grabs her little magnifying glass and finds that hoodie. Aria calls Emily to ask what to do with the negatives, and Emily is like, "Are you actually insane? Pocket them and run!"
After rifling through the Montgomery's rotten garbage last week and mixing weed with her Cheerios this morning, Spencer has decided to hit up Narcotics Anonymous to get some help. It's pretty boring and also she has the munchies, so she grabs some cookies and heads for the door, but the guy who is leading the meeting calls her out and says you can't eat until after it's over. Everyone turns around to look at her and one of those people is her old drug counselor Dean, who slept in the barn and spooned her on the couch until Veronica fired him and threatened to feed him to wolves unless he left the country. Not that she was worried Dean was exploiting Spencer; no, nothing like that. It's just, how would that look on a college application? Not great, Bob.
Dean drives Spencer home and she gives him her neverending bag of weed as thanks. He says it's a good decision, that drugs aren't awesome, because he's never seen "Shadow Play" or the cold open of this very episode, I guess.
Pages: 1 2 3 See entire article on one page