Hanna runs into Lesli again in the Brew; she's still pacing back and forth in there and hexing Mona under her breath. Hanna wants to play nice, but Lesli just wants to slander Vanderjesus' name and impugn her character by bringing up Radley. While Lesli is being a butt, Mona is leaving a handwritten card in Ali's mailbox asking forgiveness and speaking of the Reki she'll be doing for Alison each and every morning, forever, to make amends. Or maybe it's a bomb. I don't know. Mona works in mysterious ways. Spencer sees her leaving the note and rushes over to ask if Mona remembers any ghosts doing modern dance in the Radley basement, but Mona does not. She was too busy leaving treasure maps for Spencer's inevitable arrival and devising a verbal acrostic to let the Liars know about Maya's secret website page with her love poems to Emily and her video diaries about living in the walls of Noel Kahn's cabin.
And so, Spencer and Hanna decide to break into Radley's basement. It is creepy as the Jupiter's moons, and they are a couple of cartoon stooges down there! Hanna keeps knocking shit over. Spencer keeps tripping over everything. There's a dead girl in a bathtub full of guts. Just kidding, it's a doll of a dead girl in a bathtub full of guts. Hanna legit goes, "WHAT IS THAT, A BLOW-UP THINGY?!" In between all the rickle-rackle, they find Charles' files. Or, well, a work order for Charles' harvested organs to be delivered to a donor center. So Charles is dead. Or whoever was pretending to be Charles at Radley is dead. Or whoever Charles traded souls with Charles before arriving at Radley is dead. Somebody's organs aren't in their body anymore, and that person is dead.
Hanna and Spencer hear some clanking and go out to investigate, and it is Mona out in the hallway with Lesli's Radley file. Yes, indeed, Lesli was a Radley patient and that's how Mona knows her. (Sidenote: Real good job moving all the Radley files to that warehouse for shredding, Radley employees! I swear only the Rosewood Police Department is a less competent organization than this asylum!)
Back in the dark room, Aria discerns that the A who menaced her at the junkyard today has boobs. She frantically texts this information to Emily, but Emily is getting the Japanese symbol for Fake Cousin tattooed onto her hip, so Sarah scoops up her phone and reads the message and goes screeching into the street. Emily hobbles after her with her freshly tattooed hip and finally finds her squawling in an alley about how could Emily not let her know she's on the prowl for A! Emily's like, "If you wanna be my lover, you gotta get with my disposition to withhold all information from you! Zig-a zig-a!"
The Liars convene a moot to go over today's smorgasbord of clues. One of the A's has boobs. Lesli Stone was in Radley and was Bethany's roommate, and Bethany was one of the blonde girls in a yellow tanktop who got killed and buried in Ali's yard on Endless Labor Day, and Melissa did at least one of the buryings, and Melissa is Spencer's sister, and Spencer is a Liar, and therefore Lesli is after the Liars for revenge. Also, Sara Harvey turned Tippi the Bird into a cannibal.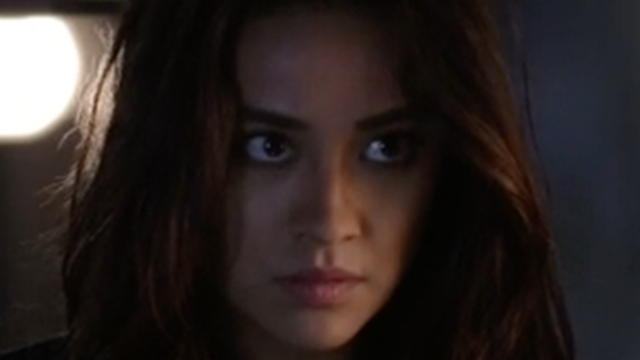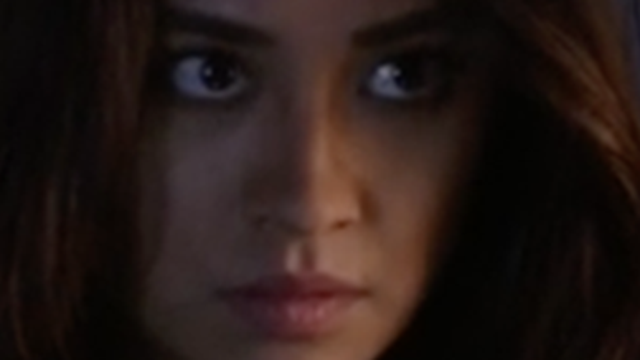 Alison cannot join the moot because her dad won't let her out of the house because he caught her kissing an adult man and he can't victim blame her for it if she's not confined to his home.
Mona calls Leslie to tell her she scooped her file from Radley, and all Lesli does is scream into the phone like an agitated banshee and call Mona rude names, which: let me be real honest with you. I could hear Orphan Black Helena's SKRREEEE-SKRONK music in my head when Lesli started screaming at Mona like that. But like I was Helena and someone had just tried to hurt my science babies.
Don't hurt my bb, Leslie; it will not end well for you. SKRREEEE-SKRONK
Meanwhile, across town, listening to French records and eating taffy, the Risen Mitten gently crafts a new Aria doll.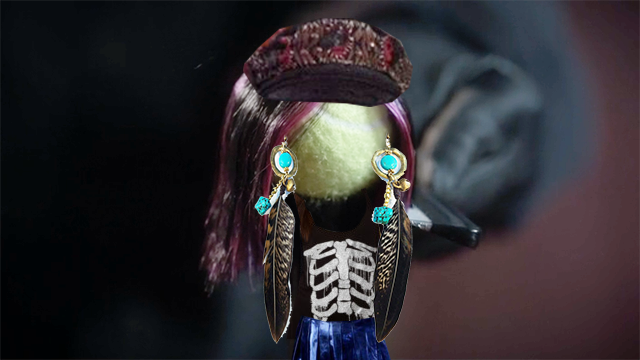 Thank you, as always, to Nicole (@PLLBigA), who in addition to providing us with these amazing screencaps also has taken on the role of talking me off the ledge before and after every season six episode.
Pages: 1 2 3 See entire article on one page