By now I'm sure you've read Vanessa's gut-wrenching goodbye essay (or selectively not-read so you can pretend she's staying forever). In her most on-brand moment ever, Vanessa made us all cry barrels and barrels of tears, so now we all have to listen to Sad Lesbian Music so we get as close to inhabiting her brain as possible. To help you out, here is some music to listen to as you weep softly into your tea. It includes the most overwrought songs I could think of from an actual going-away mix CD I made Vanessa earlier and also some hit songs from my go-to breakup mixes that fit tonally if not thematically. Anyway. Here are some songs that make crying feel normal.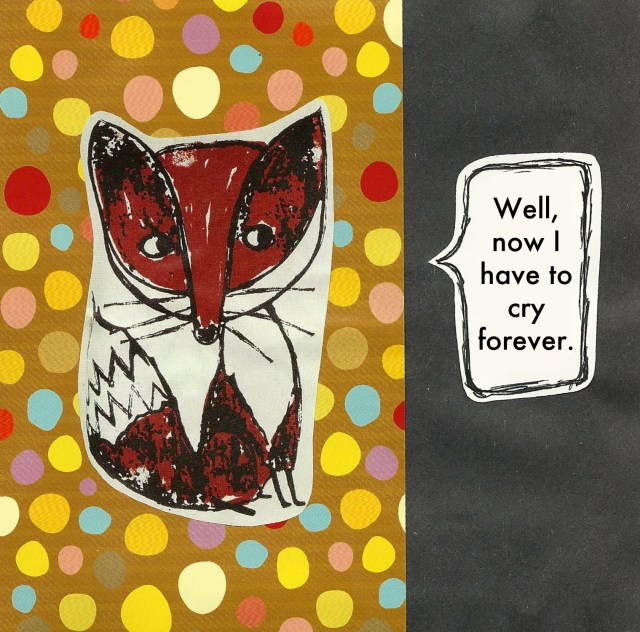 So You Read Vanessa's Essay
Great Big Plans
– Jenny Owen Youngs
But I Do
– Now, Now
How to Be Alone (Sideways Sessions Version)
– Allison Weiss
Whisper
– A Fine Frenzy
Free – Ingrid Michaelson
Divided (Live)
– Tegan & Sara
Overseas Now
– Mal Blum
I Know You Will
– Ranchael Cantu
The Story
– Brandi Carlile
Comfort Me
– Feist
My Heart Is Split – Vienna Teng & Kait Kerrigan
They Can't Take That Away From Me
– Ella Fitzgerald
Still Hurting
(Instrumental) – Jason Robert Brown
July 25, 2007
– Allison Weiss
Montezuma
– Fleet Foxes
All My Little Words
– The Magnetic Fields
As I Am
– Paper Bird
Waterfalls/She Keeps Me Warm – Marni Kellison & The A-Camp Family Band
Go Slow
– Haim
I Miss You
– Beyoncé
Want to suggest a playlist theme? Hit Stef up and someone on the team might make it for you.