If you have a teacher in your life, you probably haven't seen them for a few weeks as they try to climb up out of their pile of grading in time for the holidays. Being a teacher (elementary school! high school! university level! from adjuncts to TAs to tenured professors!) can be especially tough around the end of the semester/before the winter break, but it's not easy during the rest of the year, either. Here are a few things you can get them that might make your favorite teacher's day a little bit brighter and easier.
For Eating, Drinking, and Staying Awake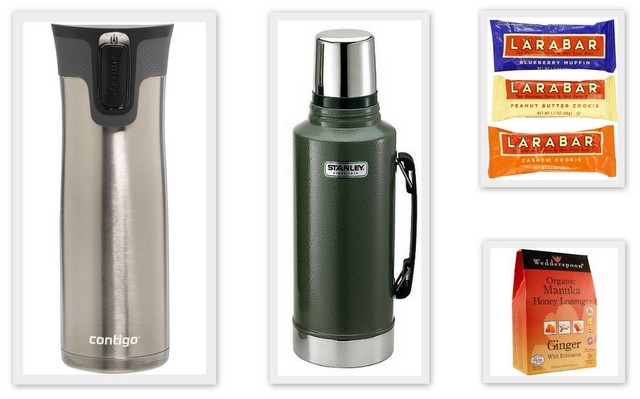 Teaching requires pretty high levels of mental acuity for a really sustained period of time — you may have already taught three classes that day starting at 8 am, but when someone asks how to cite a YouTube video of a live performance of a poem in MLA format in front of the whole class, you'd better be able to give them an answer. It will be a lot easier to stay on your A game all day with a Contigo that keeps your coffee or tea piping hot all day. That's not enough coffee, you say? I know it's not. One to-go mug of coffee barely gets me through two student conferences in a day of eleven student conferences. That's why your teacher also needs a two-liter Stanley Thermos. I know it looks too intense, and sort of like something that you'd find in a bunker. I don't care; I firmly believe that every teacher needs this (and also most people who aren't teachers.) It keeps an entire day of beverage as hot as when you first made it; all you need to do is refill your cup in between classes, conferences, or what have you and you're good to go again. Along the same vein, your teacher human would probably get a lot of mileage out of some Larabars and throat lozenges — they both really come in handy when you've been teaching for hours and are about to teach for hours more on an empty stomach and a raw throat from lecturing.
For Your Teacher's Hot Hot Bod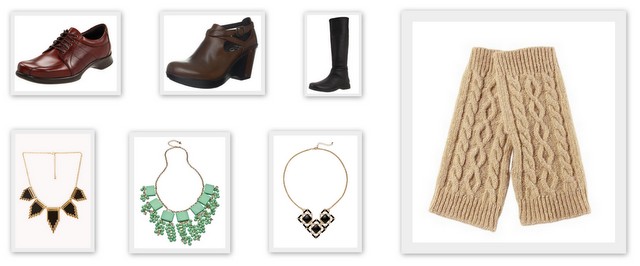 I'm going to reveal a time-honored secret of teachers everywhere, for which I will be heavily censured by our internal disciplinary system, but I think it's worth it: all teachers undergo a choreographed transformation montage with theme music and flashing lights when the time comes for us to change from our sweatpants and fleece onesies into professional teaching outfits. It looks kind of like this:
https://www.youtube.com/watch?v=ai9lzmhEBa8
We do, however, still need actual professional and practical clothes to change into. It can be tricky to balance pragmatic concerns, physical comfort, and personal/gender expression with what's considered "professional" in different educational environments. For me personally, one thing that I find difficult is that most shoes considered "professional" for women are really uncomfortable if your job requires standing for hours on end, like teaching does. Luckily, there are "professional" models of the brand of shoe I used to rely on when waitressing, Dansko. These loafers should work for more masculine of center people, whereas these wedge boots should be a workable comfy fit for femme-er people. I'm also always on the hunt for good-looking waterproof boots, as I live in a state where winter lasts about 11 months but I feel like it undercuts my authority somewhat to be wearing a professional outfit with giant snowboots. I can't speak to this next point because I barely even have first-grade levels of understanding when it comes to dressing myself, but a close teacher friend tells me that a good statement necklace can go a long way in terms of changing an outfit from "underslept overworked grad student" to "adult teacher person who is in control of her life." Less sexily but arguably most importantly, we need to talk about how to help the teacher in your life with the gift that truly never stops giving: grading. Whether your teacher grades online or by hand, by land or by sea, it doesn't take long to get freezing, cramped fingers and hands, so grab them some fingerless gloves so that when they finally do stop grading, it's because of overall exhaustion and not because they can't move their fingers.
For The Actual Act of Teaching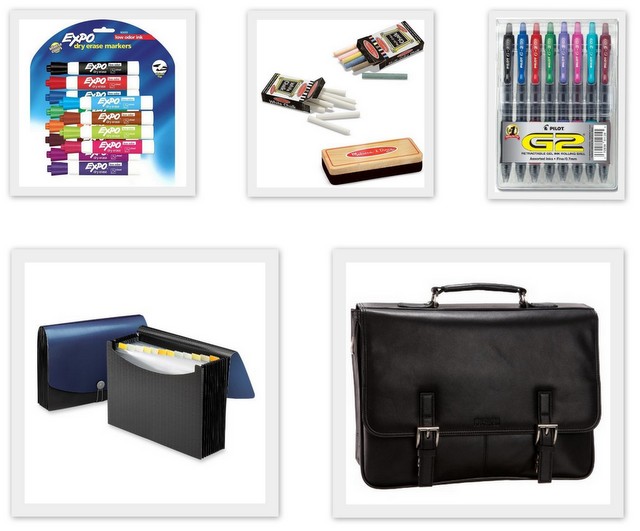 It's all about things that can write on other things. I could have five hundred Expo markers and would still manage to lose them all in a couple of weeks, so a package of them will always be welcome. There's a chance your favorite teacher still uses a chalkboard in their classroom; in that case, an eraser and some chalk is the way to go. Are you a good enough friend/family member/lover/student to know what color your teacher prefers grading in? (For me, it's purple.) If you get a whole pack of pens, you won't have to worry you got it wrong. Most of us haven't been able to go completely paperless, and so a few heavy-duty organizational folders are always appreciated. If you really want to go above and beyond for your teacherperson, a really nice briefcase to carry all this around in will make us the talk of the teacher's lounge.
For When The Day Is Done

Really, though, the gifts your teacher will appreciate most might be the ones that remind them they're allowed to take a break from teaching once in a while. A gift that encourages them to stop responding to student emails for an hour or so and curl up with a comfy robe and a movie with a cup of tea will definitely earn you some extra credit.