If you're like me, you've been completely swept up in the universe that is Yellowjackets. Particularly, you've been entranced by Taissa Turner, whose teen version is played by Jasmin Savoy Brown. Now that the show's first season is done, you're bereft. What is teen Taissa up to? How's Van?! Who else was at the reunion that we didn't see?! If you're longing for more Brown, you can watch her in the new "Scream" — and you can listen to her music.
As someone who is always listening to music, I was surprised and delighted when I saw Brown had a new single. Talk about a triple threat: she can write, sing, and act! When "Orange Wine" began I was immediately enticed. The song starts with a simple strum of the guitar, but with its dazzling and smokey tone—the song is instantly sexy. Brown's heady voice kicks in at the same time, and as a listener, you're swept up. The lyrics are sensual and feverish:
"But at least we kissed
At least we kissed
I got to taste your lips
You put your hands on my hips
Careful, you're making me slip
Because when we kissed
It tasted just like this
Mmm-mm-mm-mm."
Again, I can't overstate the performance of the guitar in the song. As the song transforms, and more instrumentation like drums are added, we hear a desperate guitar whine in the background. The song is accompanied by a sensual video featuring Brown and a cohort of pole dancers. She enters the frame with her bubblegum pink hair, a white tank top, and jeans, and as we pan out, we see dancers surrounding her. When the lighting changes, so do the outfits. Suddenly Brown is in a leather jacket and harness with black leather pasties. It's a whole vibe, so I matched it with a few instances when you can and should listen to this song.
---
1. When you're making out
This one is pretty obvious. The emphasis on kissing in the lyrics, written by Brown, makes for a great song to put on when you're in that stage just before making out—when you're trying to set the mood. Maybe you want to rely solely on the music to get the message across that you want to lock lips with a babe. Maybe you need the song to amp up your own bravery. Brown's voice can be light, with a soft trill at some points, then deep and resonant in others. I'm imagining you, dear reader, sitting on the couch with a hottie, locking eyes and smizing (while smiling) and just giving them that look that says "I. want. you." Then you make out and do whatever else the spirit moves you to do. It's such a hot song please someone make out to it for me!
2. When dancing for your lover
This is the perfect song to do a sexy dance to for your partner. When I was young and in love I was always performing little dances for my lover. If you've got the money you could even pay someone to teach you a choreographed number to the song. But if not, just letting your body move to the song feels heavenly. Put on your own black outfit, or maybe you're more into color and put on something red. Maybe something nude and mesh. Get creative, get sexy, and be tantalizing.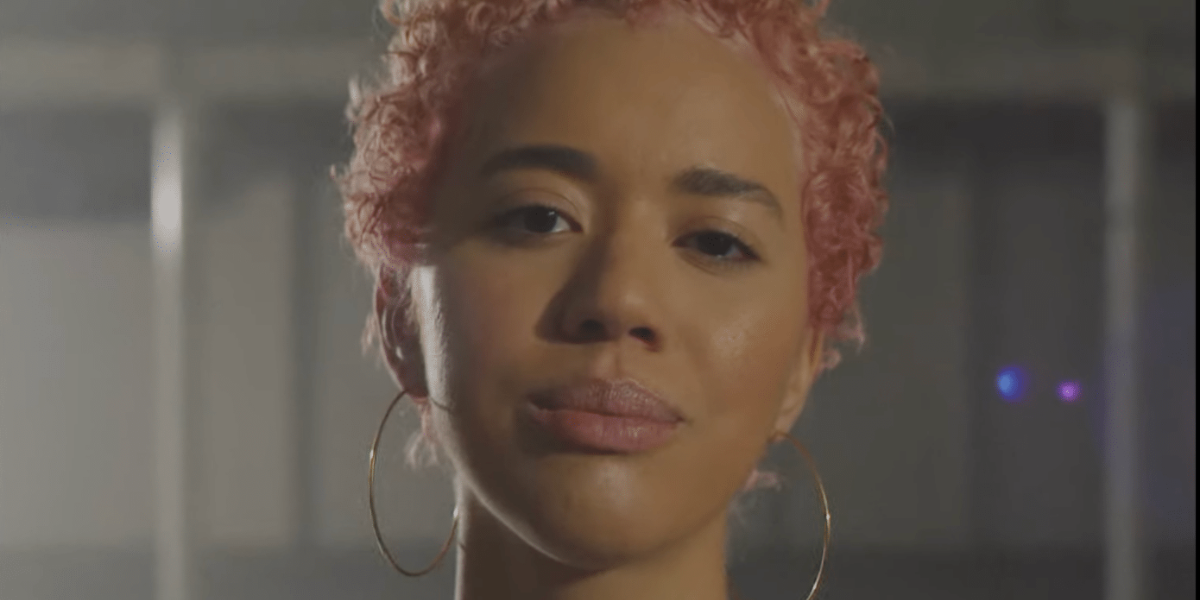 3. When making a playlist for your crush
This one kind of goes hand in hand with number one. When you're making a playlist for someone, it's best to work around one song and build from there. "Orange Wine" works perfectly as the centerpiece for a playlist that you're making for a cutie—to listen to with them or for them to play on their own. When I'm creating a playlist, I like to work from one song and think of other songs that have a similar tone, vibe, and emotional landscape. If your plan is to play this song with the person you want, it might help to think of the trajectory of the evening. If you want to make out, don't put this song first, build to it for about two to three songs until you're ready for things to heat up. Creating a playlist is an art form, so knowing when and where each song will come into play is crucial.
4. When dancing alone
Spending sensual time alone is very important for your overall health. Maybe you don't have a partner to dance for, or maybe you do, but you want this song to be for your own special, solo performance. Dim the lights, light a few candles, put on something that makes you feel good and that you can move in, and play this song. Let your hips, your arms, your legs, do what they want to do. Don't worry about looking sexy or being coordinated. Just be free and unhindered in your movements. I love this song because while the lyrics are pretty explicitly about being with another person, you can be alone and still completely feel the gravity of the song.
5. When cruising in your car on your way to your boo
There's an element to this song that also makes it cool for driving I'd imagine. I don't drive because I'm a prissy little femme but I love the feeling of cruising passenger side with the windows down, driving fast with the wind in my hair. If I did drive, I could see myself going Tokyo Drift to this one. Like bordering on reckless driving as I make myself the main character in other drivers' lives. Probably smoking a cigarette even though I quit almost ten years ago. This song makes me want to be kissing behind the wheel, I can't explain it! I'm gonna get my license at 30 years old just so I can live out this fantasy I've created!
---
This song is well-suited for so many licentious scenarios. Songs like "Orange Wine" help me get in touch with my own body, even when I'm listening to them alone. You can fantasize, reminisce or revel in all your hotness while listening to it. It's out on streaming platforms now, and you can watch the video on Youtube. Will we be getting more singles? an album?! Who can say, but I'm so excited for more music from Jasmin Savoy Brown.