Well hello and welcome to your Monday Pop Culture Fix! Does anybody have any berries I can borrow to add to this very cold bowl of oatmeal I've been ignoring for an hour and a half at this point? LMK!
---
+ I mentioned in a recent Pop Culture Fix that the new Scream is gonna be queer based on the trailer. And now the posters have been released and Jasmin Savoy Brown's character, Mindy Meeks-Martin, has a little rainbow pin to prove it. (Also Mindy Meeks-Martin? Triple alliteration? GAY!)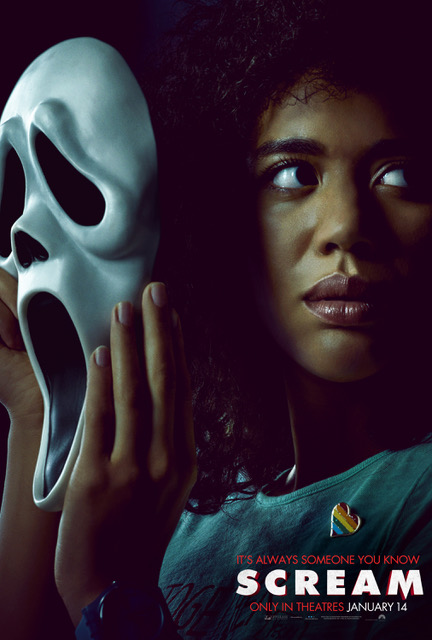 + Tessa Thompson covers Ebony this month and HOLY CATS.
+ The Glee cast is hosting their second annual Snixxmas fundraiser to honor Naya Rivera.
+ Cara Delevingne is joining Only Murders in the Building for season two.
+ The Real Housewives of Miami are making history with the first lesbian Housewife.
+ Harlem Star Jerrie Johnson redesigns what it's like to be Black and queer on camera.
+ Benedetta is based on the true story of a 17th-century lesbian nun.
+ Oh man this Riverdale/Sabrina crossover is gonna be a MESS and I cannot WAIT!
+ 10 queer Christmas movies to make the yuletide gay.
+ Le Tigre reuniting for the glory of us '90s lesbos!
+ Queer films could sweep awards as The Power of the Dog and Flee gain momentum.
+ Olympic boxer Irma Testa comes out as queer.
+ How the Celeste speedrunning community became queer as hell.