The Dinah wasn't the only party in Palm Springs this weekend — Krave Spring Break took over the Saguaro Hotel just down the road. I met up with Amber of Amber's Closet to experience a couple days in her life as an influencer and YouTuber while raging at Krave. Basically, she's never off the clock, even when the party is off the chain.
If you hang out on YouTube, you've probably heard of Amber. If you haven't, you might have seen her hosting a party, speaking on a panel, or volunteering at the LGBT Center. She started her channel "to help others that may be struggling with their identity, to break stereotypes, as well as to showcase her unique androgynous/tomboy style," and her channel is full of challenges, comedy skits, motivational videos, vlogs, conversations about LGBTQ issues, and more.
Immediately upon meeting up, we were swept into the party—with her stopping every few feet to say hi to friends and fans. Her comfort, and willingness to be open, has lead to her success, and it was super evident why: She talked to every single person we crossed paths with and all of them left with a smile.
The entire time she was either recording videos, making someone feel good, or dancing her heart out.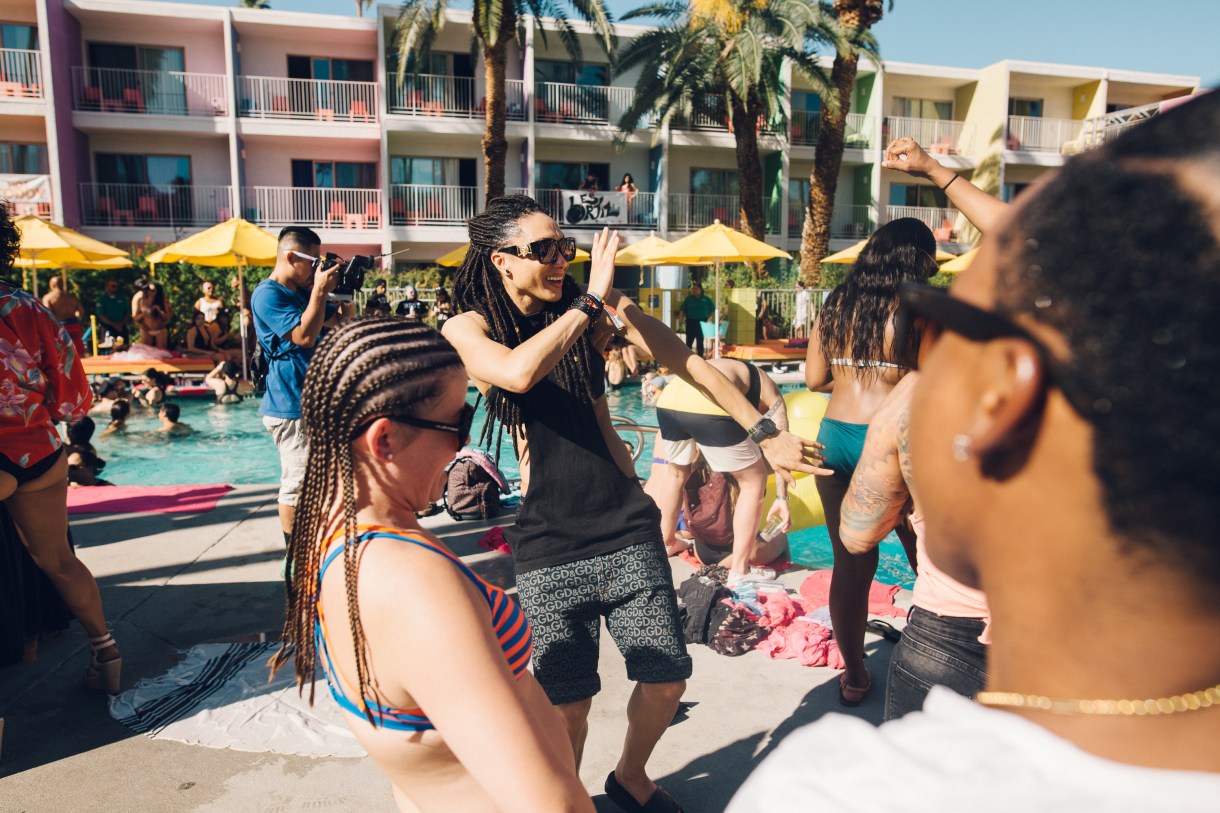 When did you start creating? What inspired your channel?
I started creating YouTube videos for fun about four years ago, and then it started to take off. At this point, I have been doing it full time for almost three years now. My biggest inspiration for my channel, are my subscribers. I started making videos about growing up bi-racial, my difficulties with dressing how I wanted to dress and my steps towards coming out. I didn't realize that so many people could relate to it. So reading comments, getting emails or meeting my followers in person, really makes an impact on me and my life; and now I feel a sense of responsibility to keep up with the videos and become a voice for many that do not have one.
What's your process?
My process is all over the place. Sometimes an idea comes to me at random times and I write it down and want to create it in the near future. Some ideas pull me to create them right away. I also try to keep up with trending topics or popular challenges. One things that I do that I feel has directly contributed to my success is asking my subscribers what they want to see from me—and then creating it! I try to post at least twice a week; and when you are a one person show doing lighting, camera set up, editing, promoting and of course being the personality in front of the camera; it's a lot of work.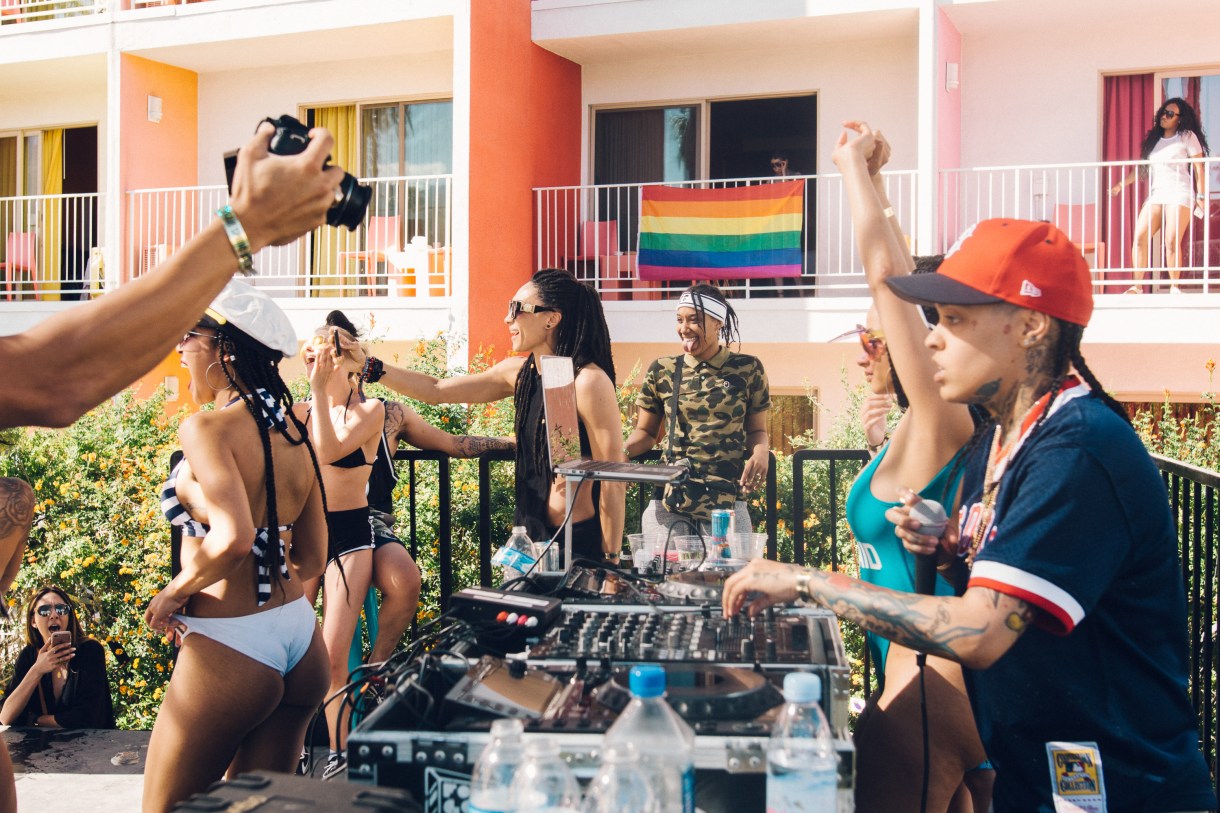 What's an average day like for you?
Each day is different. Some days I may be at home working on the computer all day or filming videos, or one day I could be out speaking or hosting at an event, or on set acting. I also get sent out of town a lot. I try to set up different days to film videos, edit videos, reply back to emails, do live broadcasts, etc. Overall, I am ALWAYS juggling a thousand things at once.
And how are parties like Krave work for you? What's fun about them?
I love hosting parties because it's a fun way to meet a lot of my followers at once. I love to have fun and I love making people have a great time. I like to be the one on the dance floor getting others to dance, or on the mic getting everyone pumped up.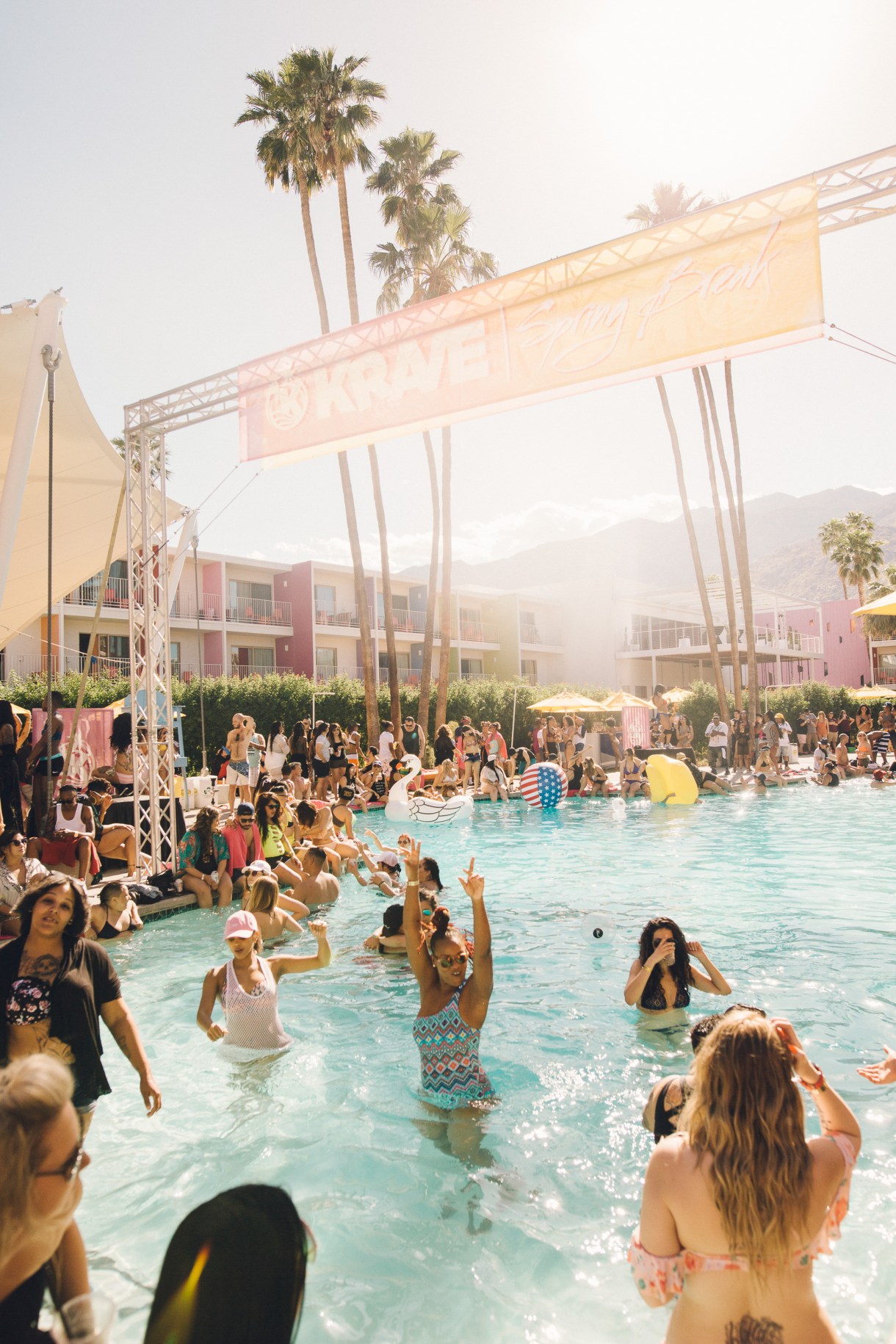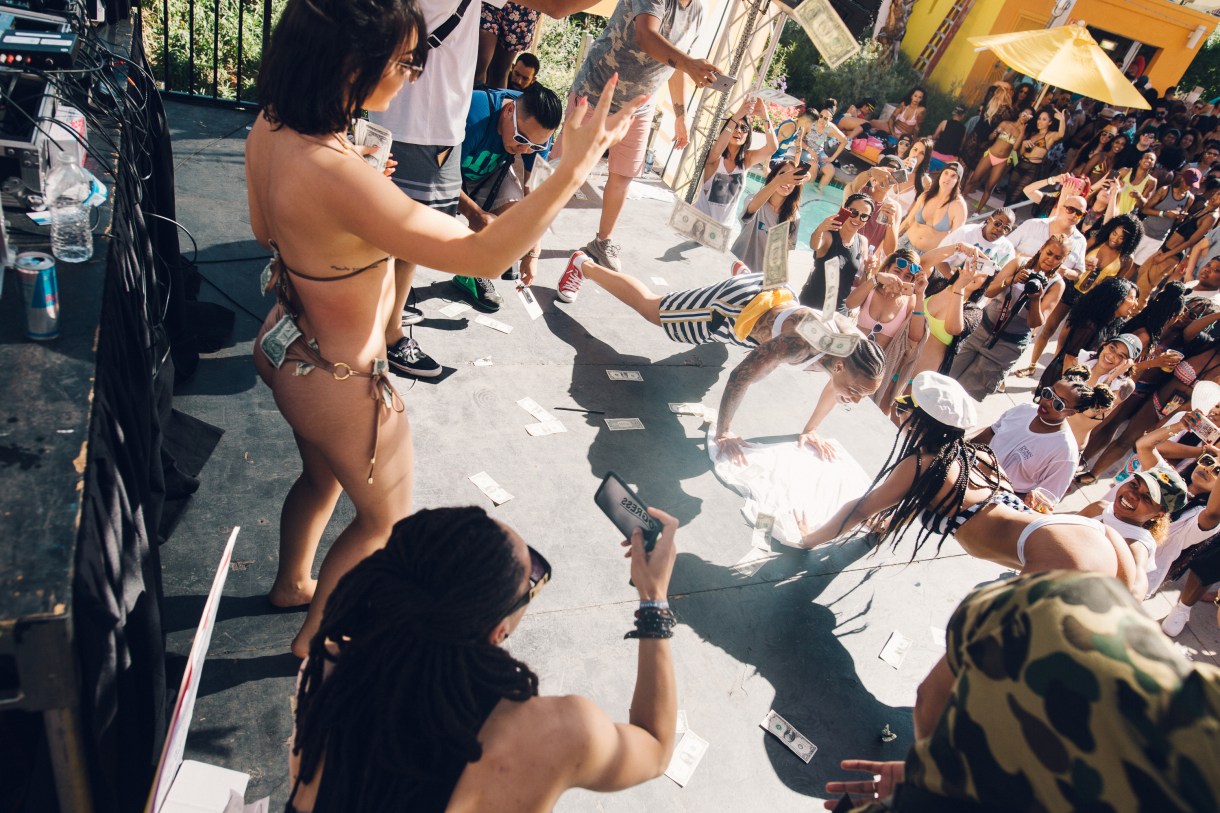 You are constantly running into friends and fans at a party like Krave — do you feel like you have to be "on" all the time?
Most definitely. I think that is a major part of being an influencer at a big event or being that person that knows a lot of people, but it is also a natural personality trait of mine. I love meeting people and getting to know them. A lot of times people come up to me at events and start to tell me about how certain videos of mine changed their life or made them feel better about themselves, and that is the best part of it. They make me feel important and inspire me to keep going, and I want them to feel important in my life as well.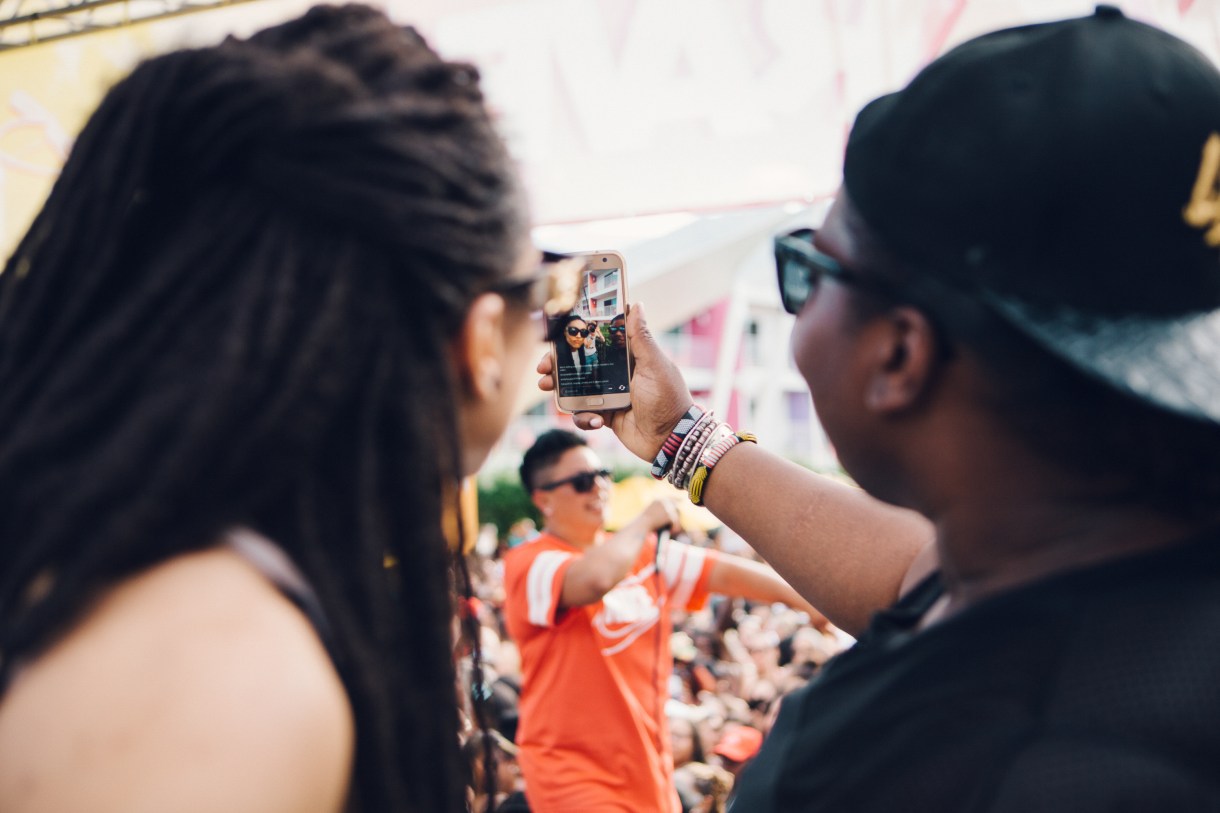 Earlier in this wild day, Amber actually had to dip on over to the Dinah a couple of times for the Stuzo Clothing Fashion Show (and walk-through and fitting, which happened to be super early in the morning).
You had to go back and forth between Dinah and Krave — how is that typical for you and your life?
Man! That was tough! I was running on no sleep to be able to make it to events at both places. But I love being able to move around freely. That is an example of what life is for me. I am always popping around from event to event, almost every single day.
Because of the wildness, she actually didn't have time to eat until pretty much everywhere was closed. While the evening started with plans for salmon and quinoa, we ended up in an Uber going through Taco Bell while she was supposed to be arriving at a party. It was still lit.
And don't worry — she was still working.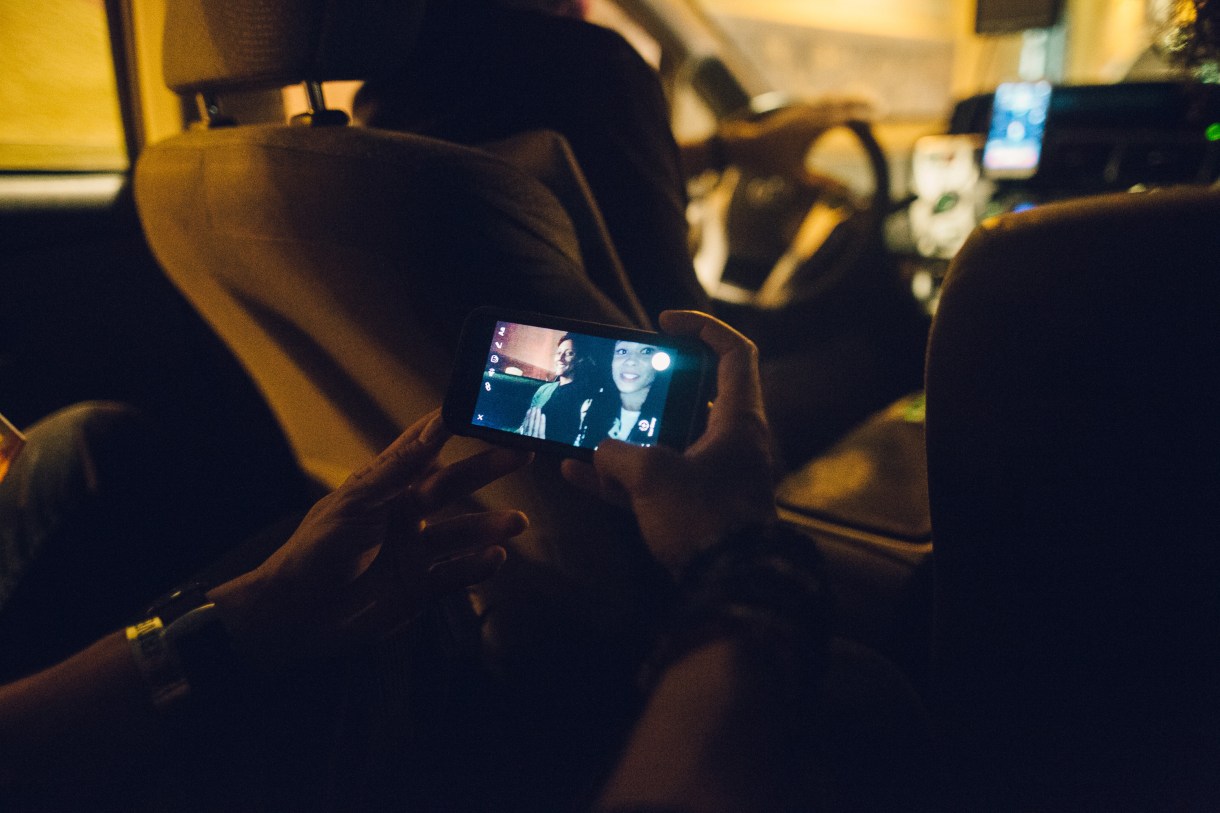 And then it was party time.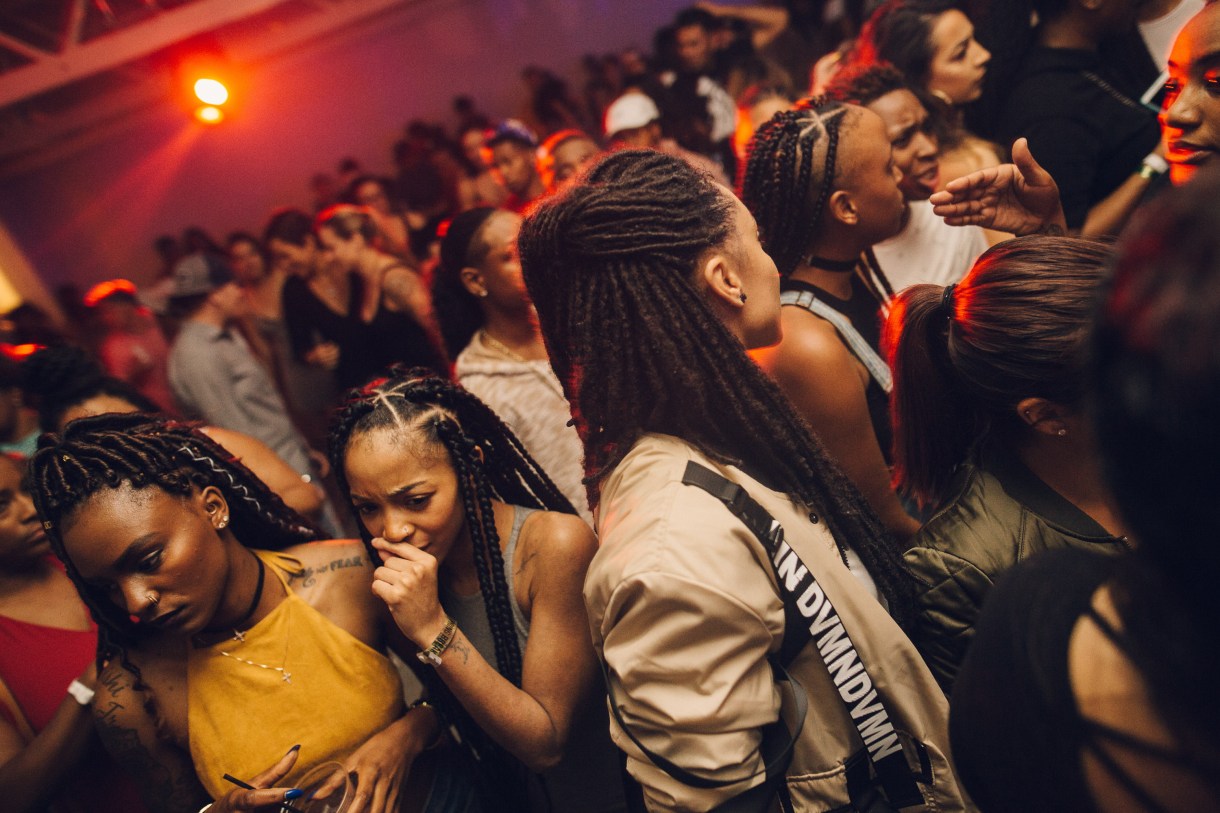 Then up again to do it again.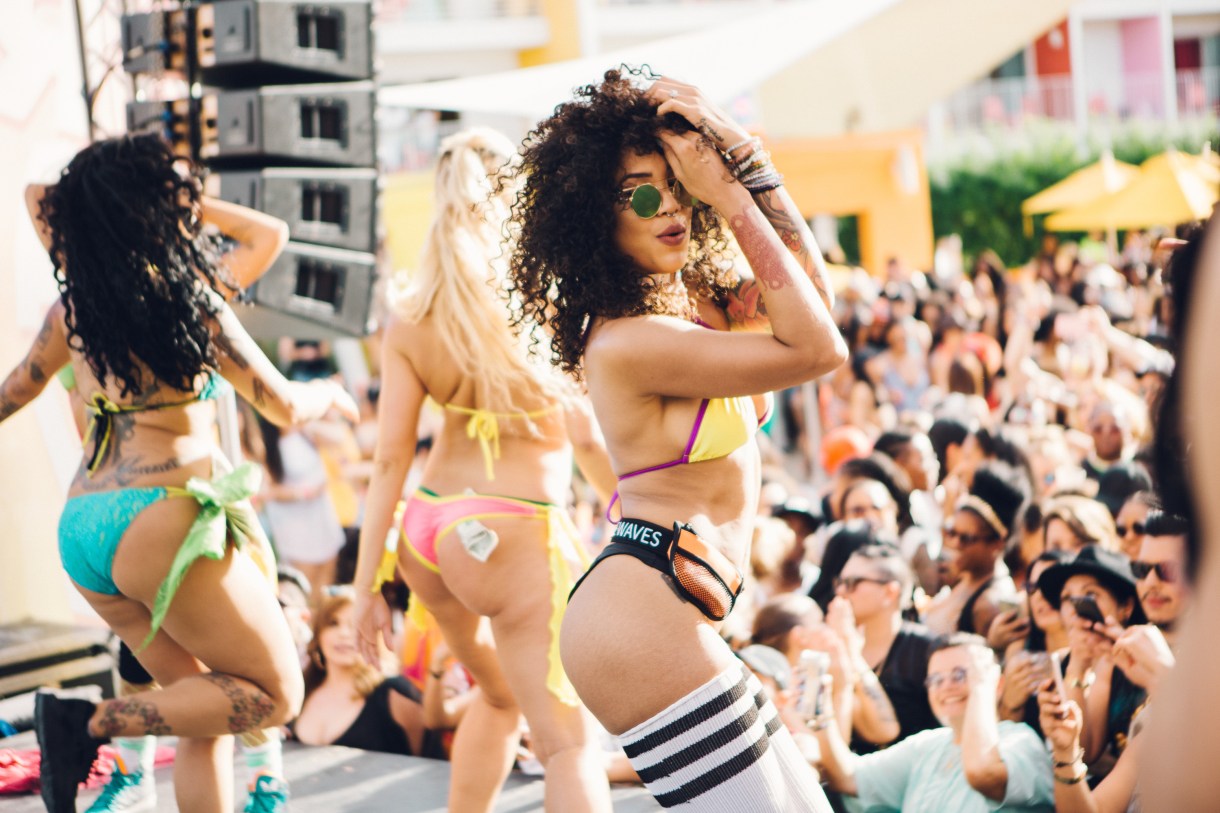 Wildest moment at Krave?
I think it had to be at Sunday's pool party! We had Remy Ma there so it was so packed! So many people were handing me drinks, from my friends to subscribers; it was crazy! I was dancing on stage with the gogos and then we all jumped in the pool.
But a personal wild moment is being so tipsy with my friends that we walked in on a friend having sex, and didn't even care…we just kept on partying as if it was nothing. I ended up drunk wrestling with a few of my friends. That was a lot of fun!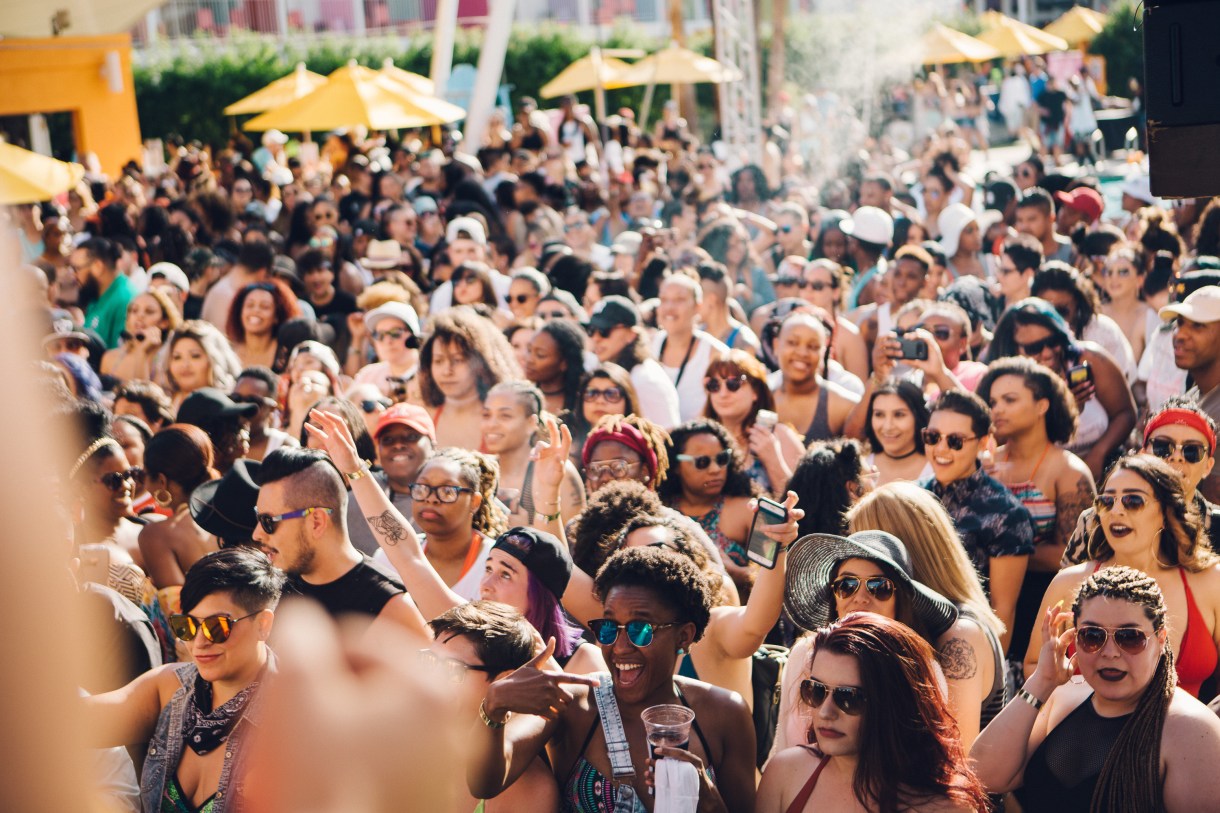 What do you want to convey with your platform?
I want people to love themselves and be comfortable with who they are. I want people that may live in a small town or that feel isolated, to know that there is so much more to life. I try to spread positivity, and I want to inspire growth, love, respect and care for things outside of yourself. I also love that I can open people's minds by showing them a different way to think about things. I also feel a sense of responsibility to be an activist and talk about things that effect the world, such as voting or politics, LGBT rights, police brutality, etc.
Do you feel like influencers like yourself have a specific role in this highly political time – whether it's being political or bringing light and happiness?
Most influencers don't want to get involved in things like that. They are either scared of the backlash or think it will diminish their brand. There is only a handful of YouTubers that will create videos about things that effect the world, whether its politics or a specific occurrence; but I'm different. It is very important to me. I am an open book, I am very passionate, and I genuinely care about the well being of others. So naturally I feel like I wouldn't be me if I didn't discuss these things on my platform. I think it's all about finding the right way to deliver it to your audience. I want to make information easy to digest. I think that's how you become successful.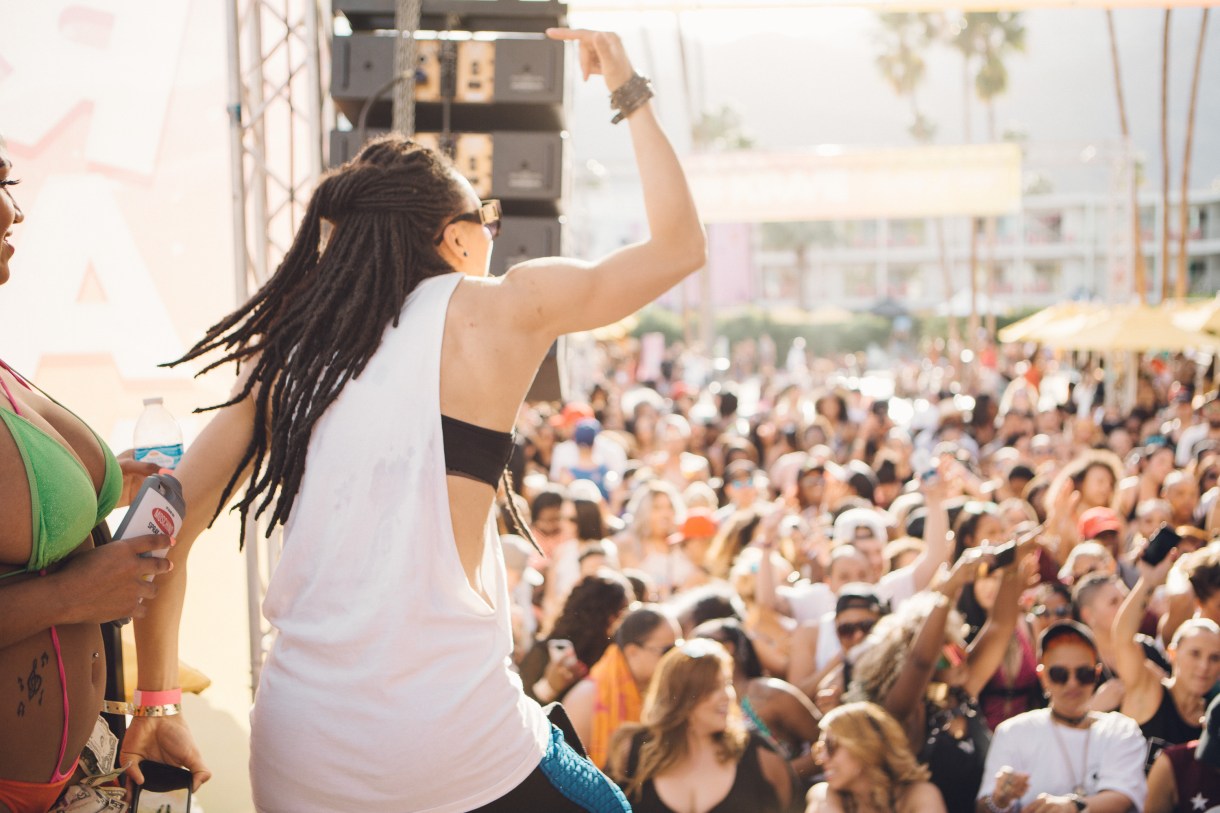 You can find Amber on Instagram and YouTube —and if Krave seems like more your speed, come thru next year. (Or hit both like us! Community over competition.)