Last weekend, Palm Springs hosted the annual Dinah Shore weekend of pools, parties, and women (and everyone who loves them).
This year, to walk us through the parties, I talked to some of the Dinah Dancers, who get to observe all the goings-on while working extremely hard in the heat. They are there from open to close, from the pool to the club, through every performer and DJ. From their boxes, the not only the see the most, but they have to embody the spirit of Dinah and set the tone for every party.
This is the Dinah through the eyes of Rachel Helzer, Cherry Lei, Alyhed Morales, Melissa Martinez, and captain Julia Ensign.

---
Packing
But first, packing. Friends, it's hot.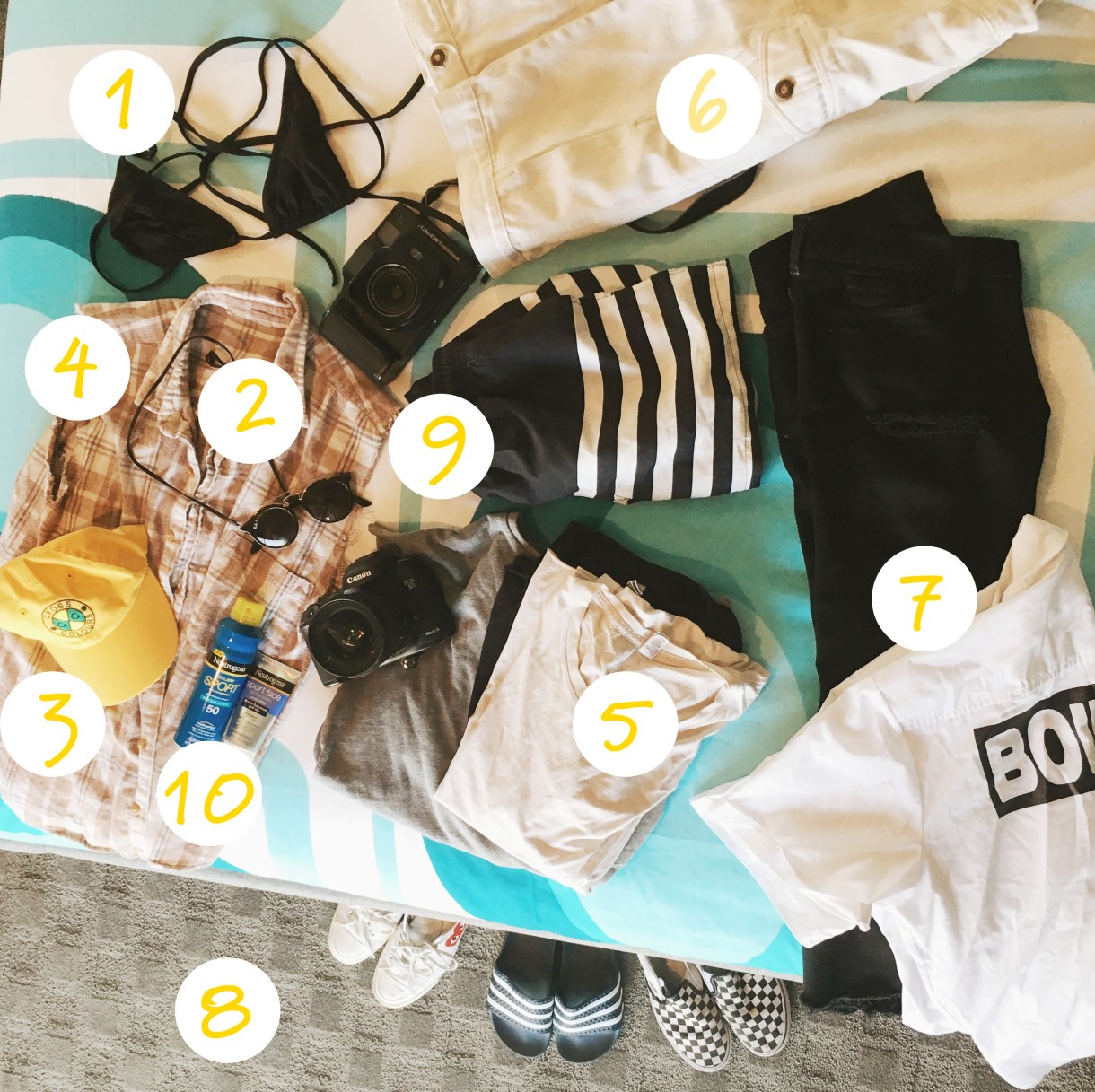 Bathing suit – duh.
Sunglasses, and I wear mine with a strap because I take them on and off to shoot and will definitely lose them.
Hat even though I usually nullify it by wearing it backwards.
Sleeveless everything.
Mostly sleeveless shirts and like one with sleeves for the evenings.
White denim vest for the white party.
Some more evening outfits.
Lots of shoe options that are basically the same but different.
My main camera and my fave fun camera, a medium format point and shoot. One day I'll develop those.
SUNSCREEN SUNSCREEN SUNSCREEN. Y'all this is the first year I didn't get burnt and I am Irish and this is a miracle.
---
THURSDAY
Dinah kicked off at Zelda's Nightclub in Palm Springs and honestly this year was the wildest I've ever seen it. Maybe it's the political climate but everyone turned out for a good time.
Why do people come from all over the world to experience the Dinah?
Rachel: "Because it's an experience unlike any other. It's like Pride for only women. It's a party that truly celebrates women who love women. It's awesome."
Cherry: "Huge organized event of crazy sexy fun where lesbians and women can just enjoy a weekend of liberating fun without the worries of being judged. Great vibes with beautiful ladies!"
Melissa: "If you don't know about it yet, you soon will because it is the #1 all girl party that keeps getting bigger and better every year!"
---
FRIDAY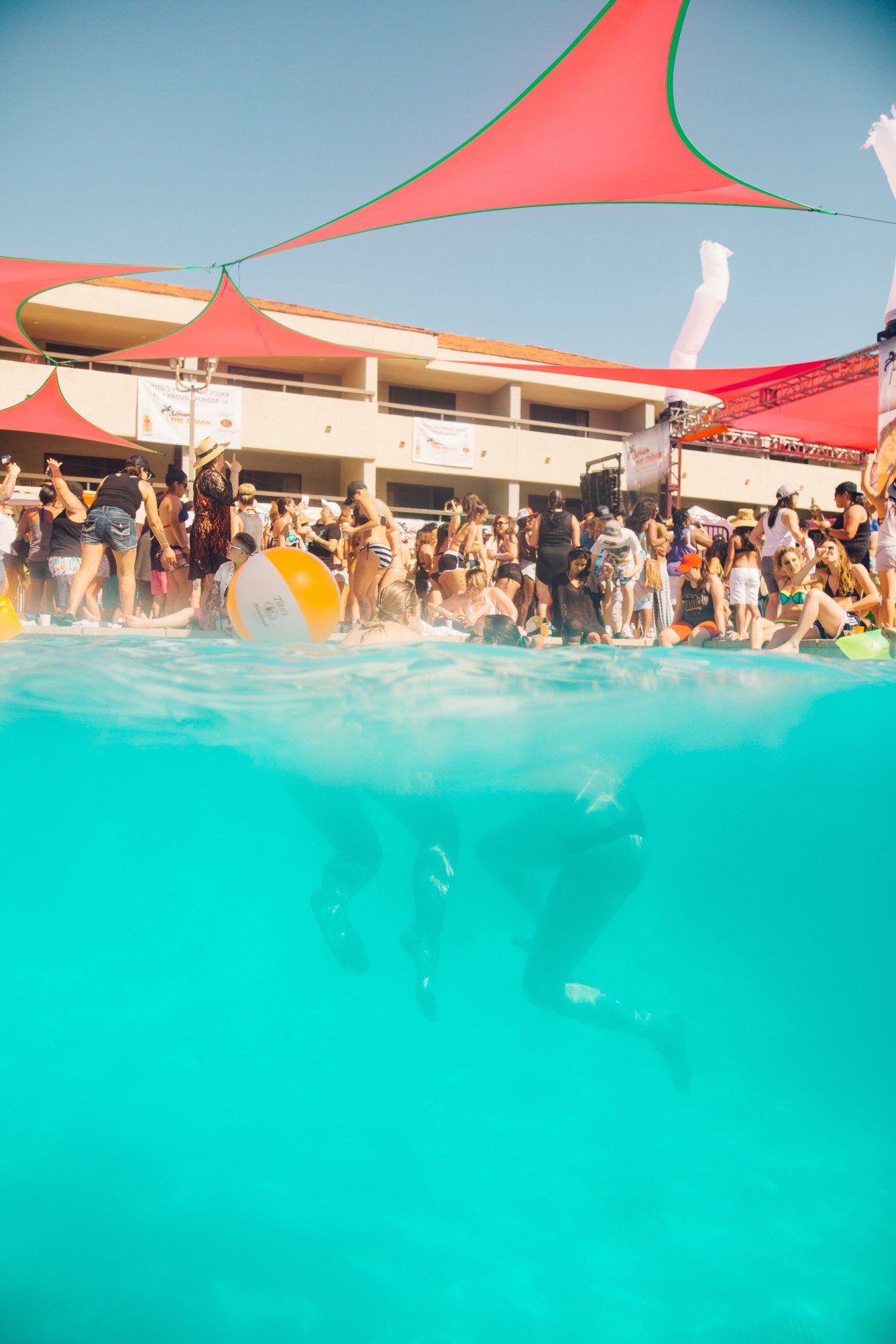 Alyhed: "If I must choose [a Dinah highlight] I would have to say the first moment I stepped on the box — it felt surreal!"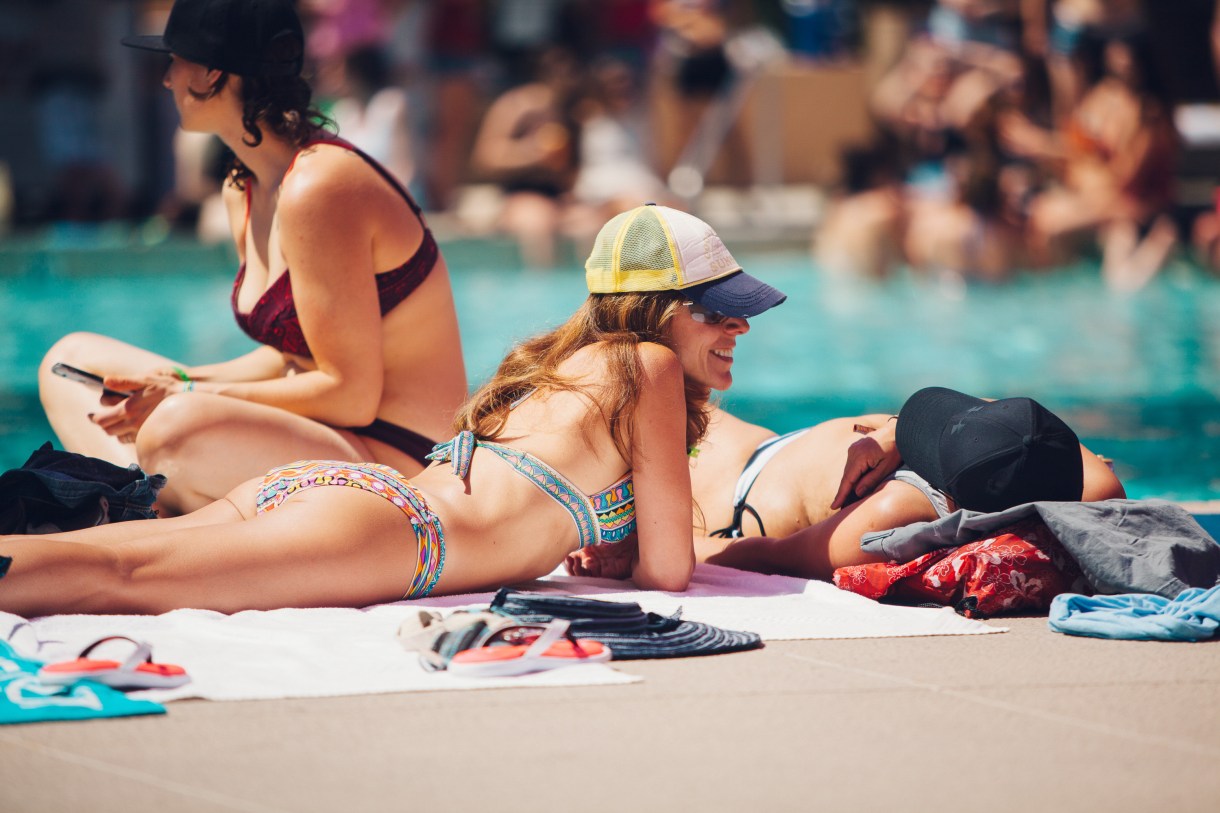 Cherry: "Since I became a gogo I've been told I need to work at The Dinah! Coming from Hawaii, we don't have events at this level — actually being there was way more intense than I ever imagined but it was such an incredible feeling of empowerment and acceptance."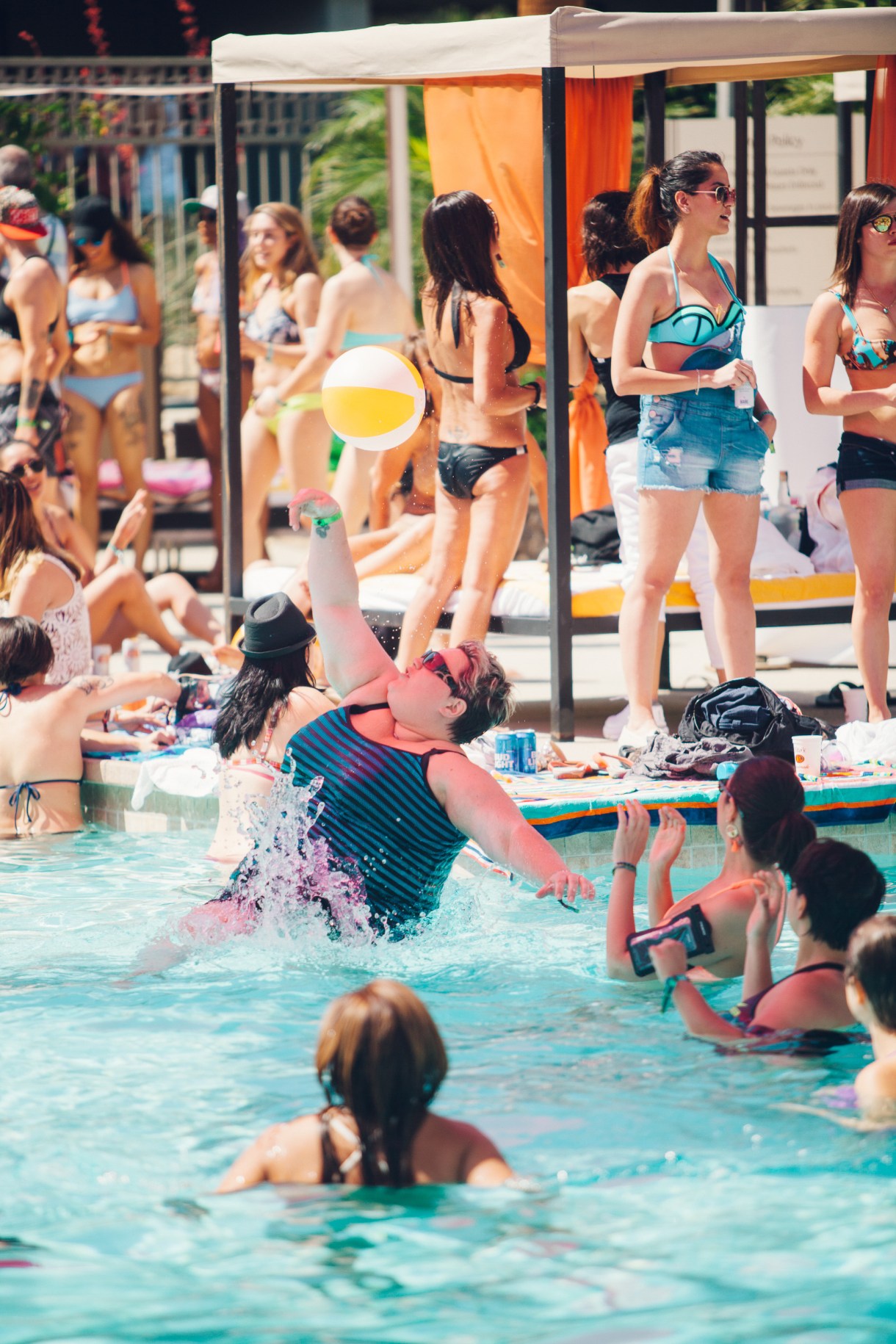 Melissa: "I'm gonna give you a little back story on how I got hired to dance for Dinah. So seven years ago when I was dancing my little Dinah virgin heart out in the crowd at one of the pool parties, I was stopped by this beautiful Dinah dancer at the time who told me she had been eyeing me from the gogo box and asked if I wanted to be a Dinah dancer. I couldn't believe it, and I thought ok yeah sure great April fools joke — but she was the dancer manager, and at the next day's pool party she put me on the box for a set to have me audition. I was booked for the following year and well, let's just say the rest is history! Lupe and I have become the greatest of friends over the years — she is the reason why I get to be part of this amazing event and why I come back for another year!"
Alyhed: "Technically it's my first time working Dinah, but not my first time at Dinah! I love this event. It differs because I would look up at the Dancers in admiration. This year it felt amazing actually being a Dinah Dancer!"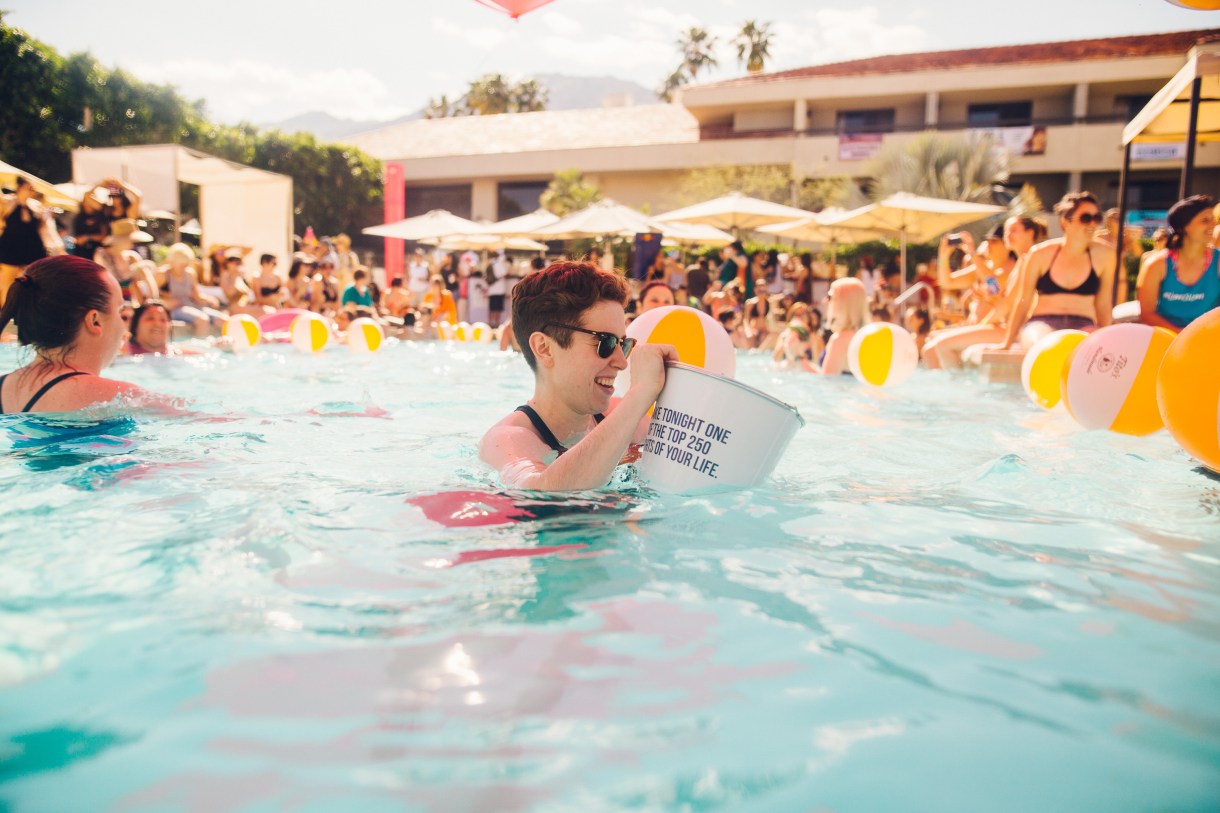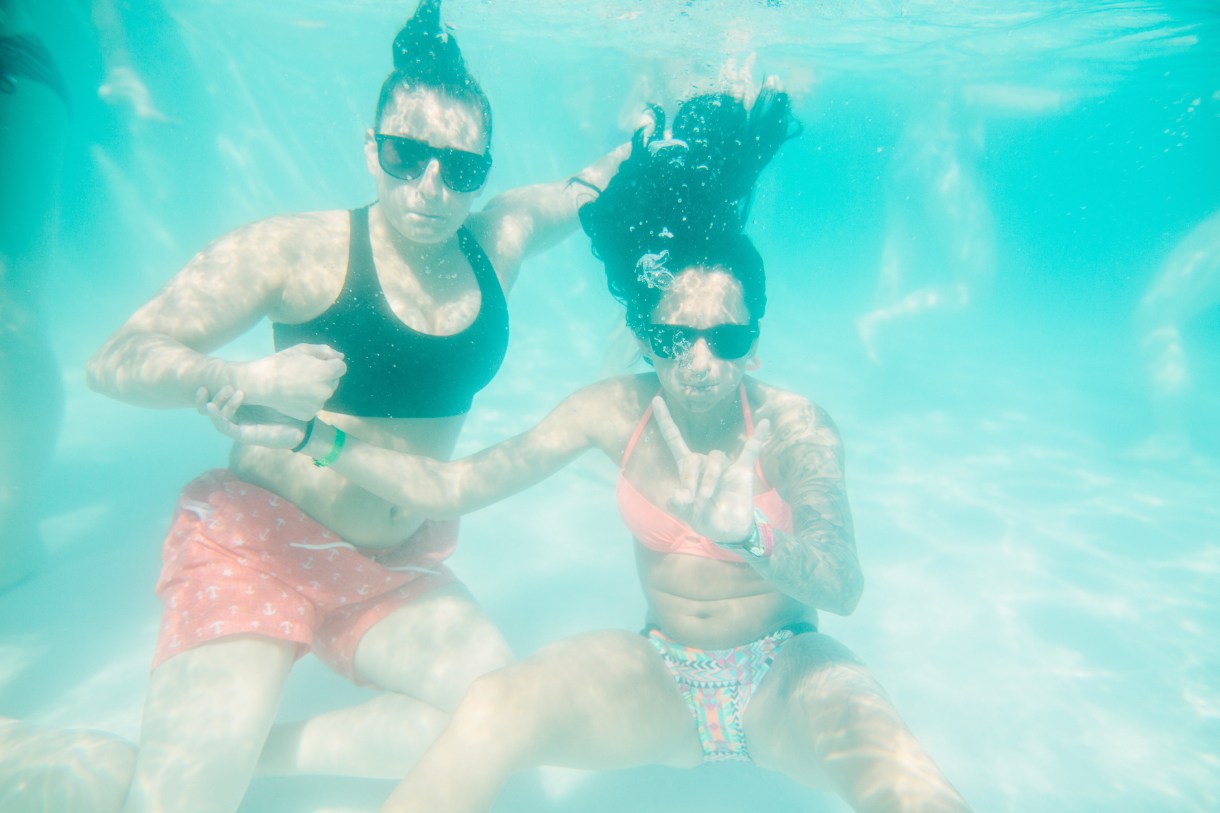 What is Dinah to you?
Alyhed: "An event about women for women who love women."
Melissa: "A place where women from all over the world unite to get away from reality and be themselves."
Rachel: "An oasis of feminine energy. For one weekend we build a community and a safe space for women to enjoy themselves. It's a magical sexy place!"
---
The World Famous White Party at the Hard Rock Hotel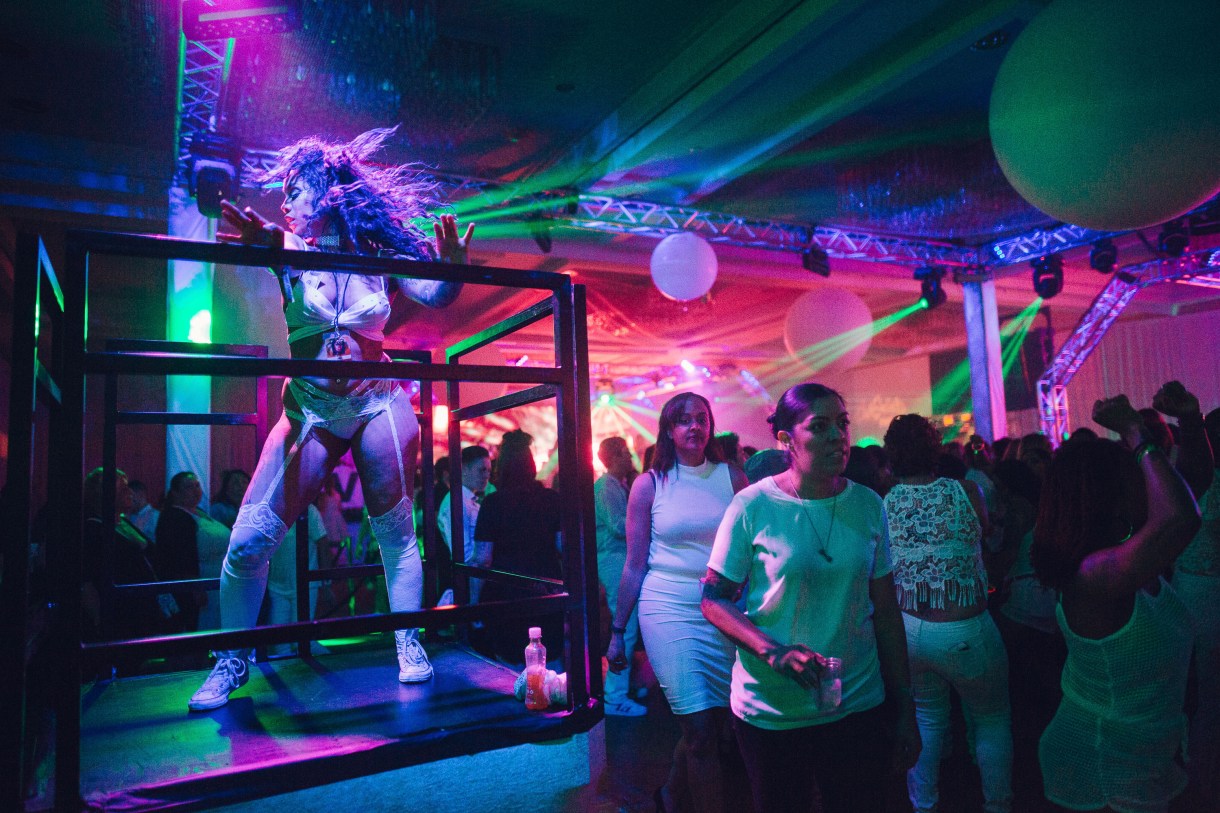 Y'all are such an important part of Dinah — How do you embody the Dinah experience? What do you try to represent when you're up on the box?
Julia: "I try to bring full energy to every set, engaging with the crowd and creating an experience for them! For some, they won't see another gogo dancer where they live until they come to Dinah again the next year, so I try to make it memorable."
Rachel: "I feel like it's our job to engage with the guests and hype the crowd! We bring life to the music the DJs are throwing out. If a gogo dancer is feeling the music she can engage an entire room! We as Gogo's effect the vibe of a party and can make or break It! I try to always give 100% and bring good vibes to Dinah."
Melissa: "I feel from the minute you walk through those doors you always have to have the mentality that you are on stage, even if you're not. That image you put out is the reputation and representation of Dinah."
Alyhed: "I try to represent me, every dancer has their own style and Lupe (the women behind the curtain) loves that we all give something different to the Dinah experience."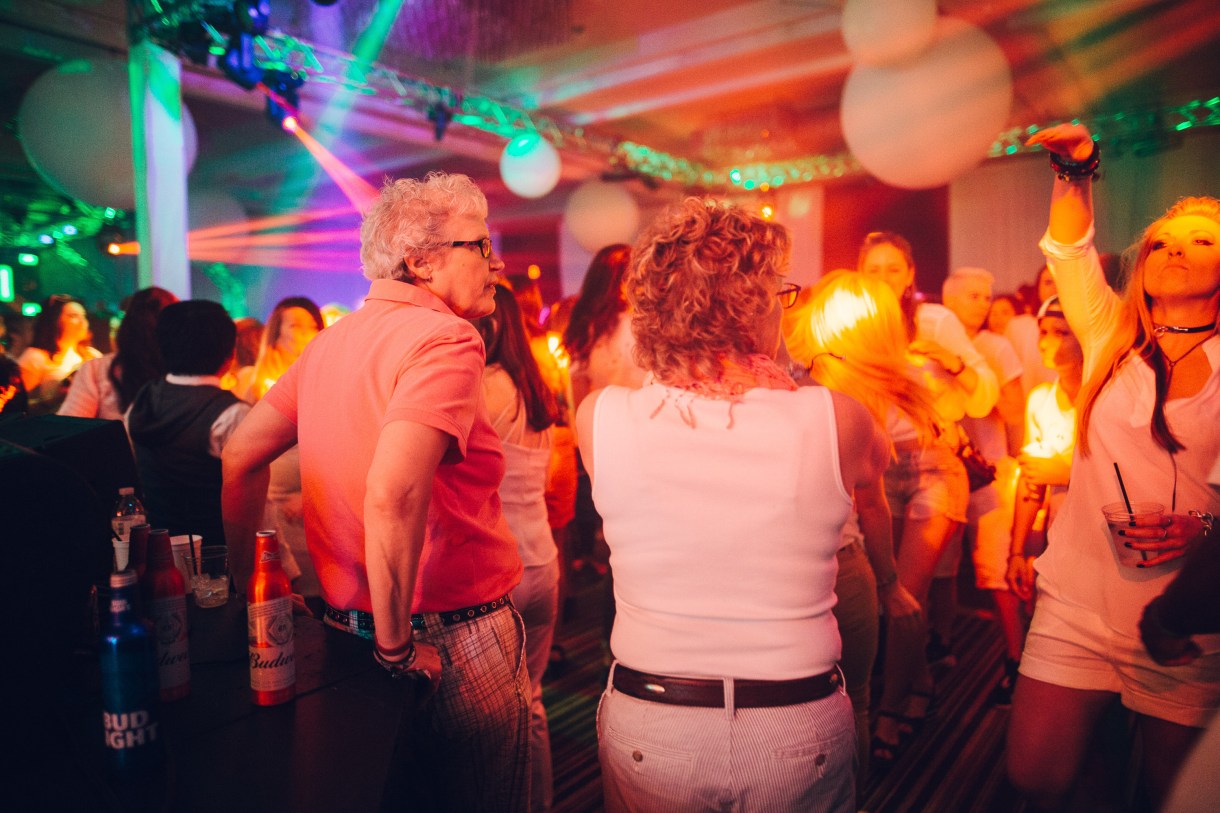 ---
SATURDAY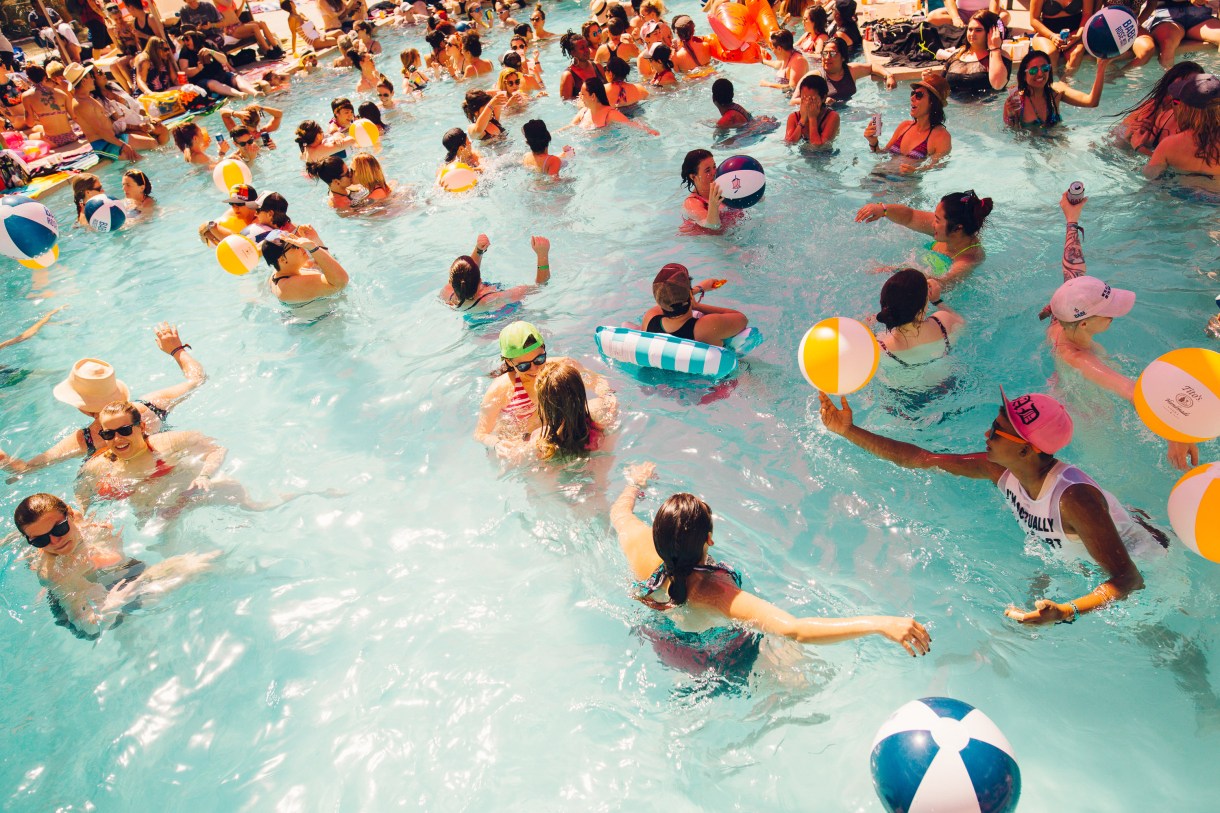 Rachel: "It's honestly a marathon. Wake up, dance. Drink a gallon of water, dance. Take a nap, eat some food, redo your makeup, dance. Dance all night. But the vibe and music and dance team are all so good it's a total high! It's a tough schedule but I love dancing."
Melissa: "We work all day and night. Hoping to get four to five hours of sleep, I'm at least up by 9am and in bed by 4 a.m. I always try to start my day with a small preworkout at the gym, have breakfast and get ready for the pool party, lunch and snack throughout pool party sets, dinner after the pool parties. Can I just say they provide the best lunch and dinner for Dinah staff, so yummy and greatly appreciated. I then rest up for at least an hour before it's time get ready all over again to head to the night party. Number one key for me to keep going and get through the weekend is to stay hydrated, no alcohol and lots of electrolytes. It's definitely exhausting but so well worth it."
(On a personal note, the dancers have saved me multiple times with electrolyte water.)
Cherry: "Dancing in the heat! Hot hot hot! But finally getting sun is worth it! I'm a vampire in Hawaii!"
Rachel: "It's an experience I don't get anywhere else. Performing at Dinah is very special. It's something I've always aspired to do. It's hard work but I feel lucky I get to part of it."
Julia: "Once you make the cut to be a Dinah dancer you never really see yourself stopping. It's an experience that not many people get the opportunity to have and I absolutely love it!"
---
The Hollywood Party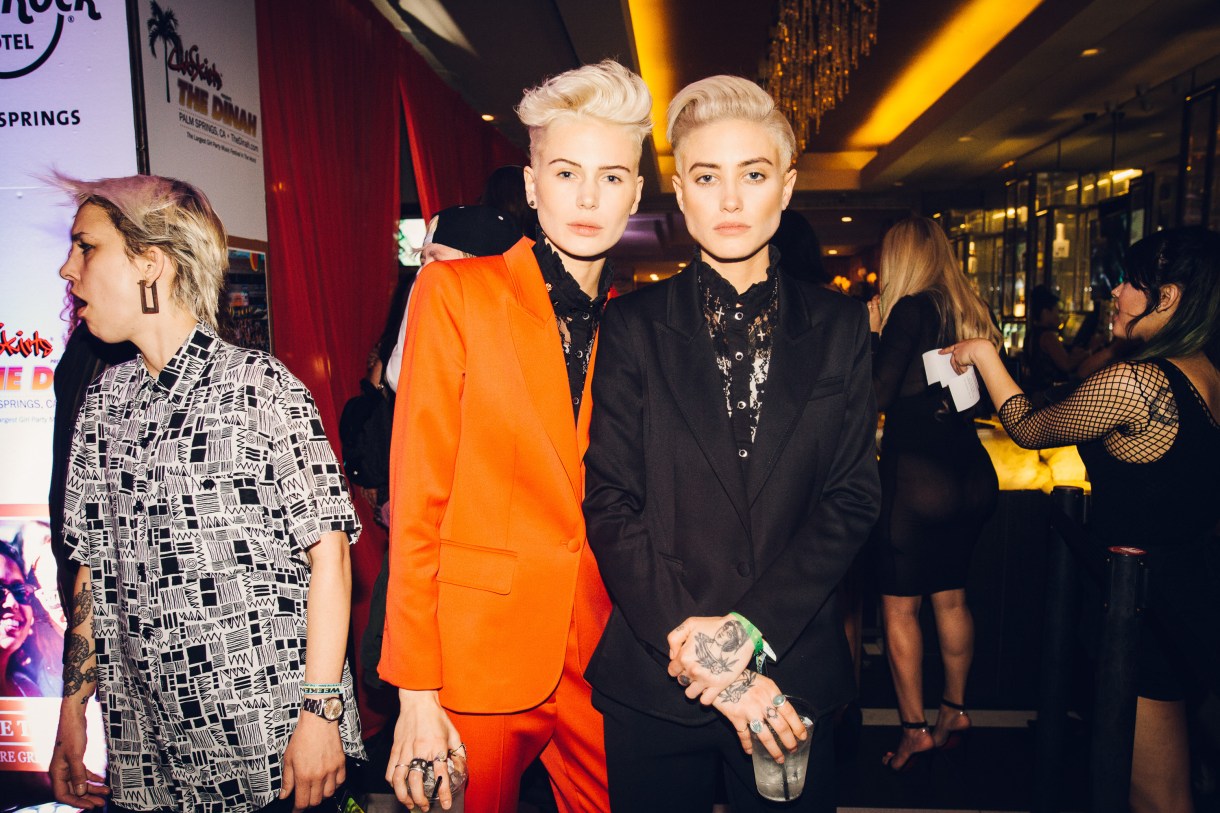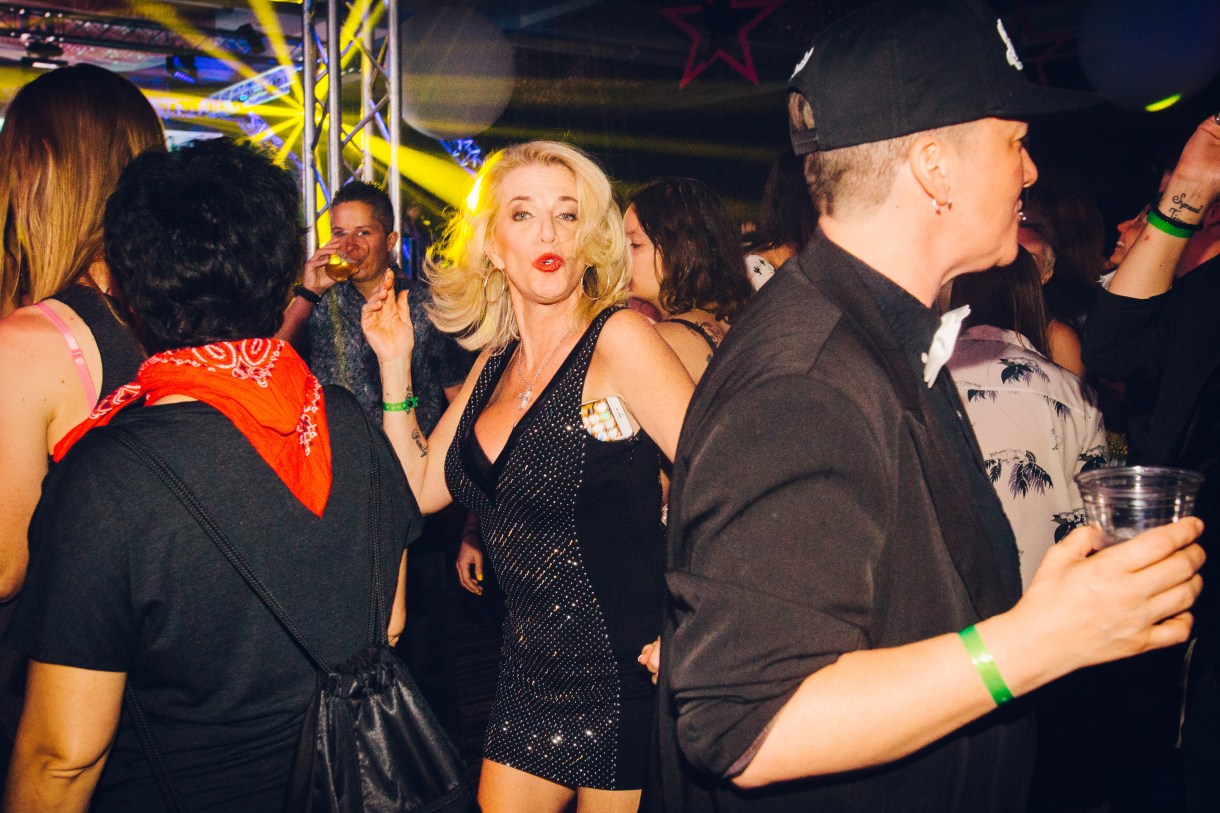 ---
SUNDAY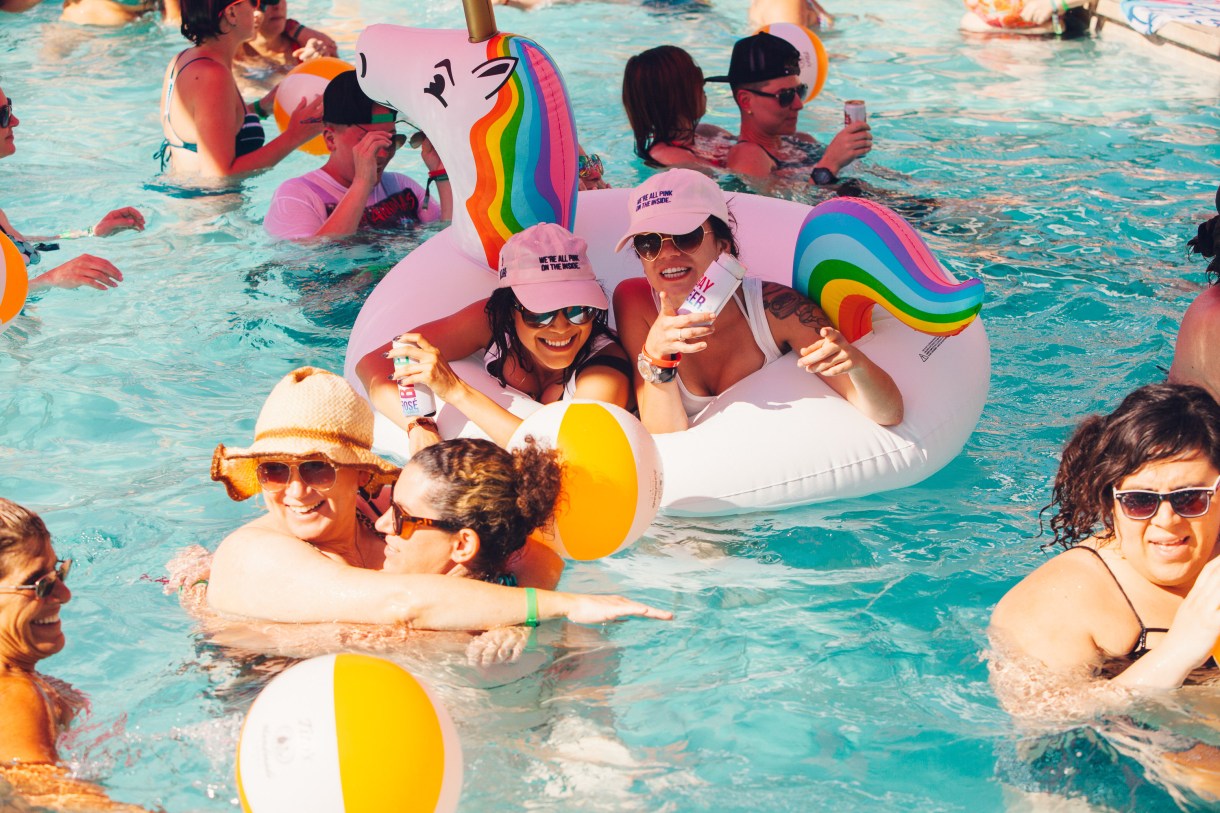 Melissa: "Every year I go in meeting new friends and come back home with new editions to my Dinah family!"
Julia: "Every year I meet the coolest women from around the world! I had a handful come up and tell me that they follow my partner and I on social and they were so proud of what we were doing and looked up to our relationship. To be able to affect others from across the globe and then meet them in person and see their smiles is very special to me!"
Some of you ladies have partners who join you at Dinah. What is that experience like?
Julia: "As a fellow entertainer my partner Felicia understands what comes along with the entertainment industry. She still gets the cutest smile on her face when she sees me on stage and I get the same look when I see her in action. She's my rock and we leave Dinah stronger than when we came."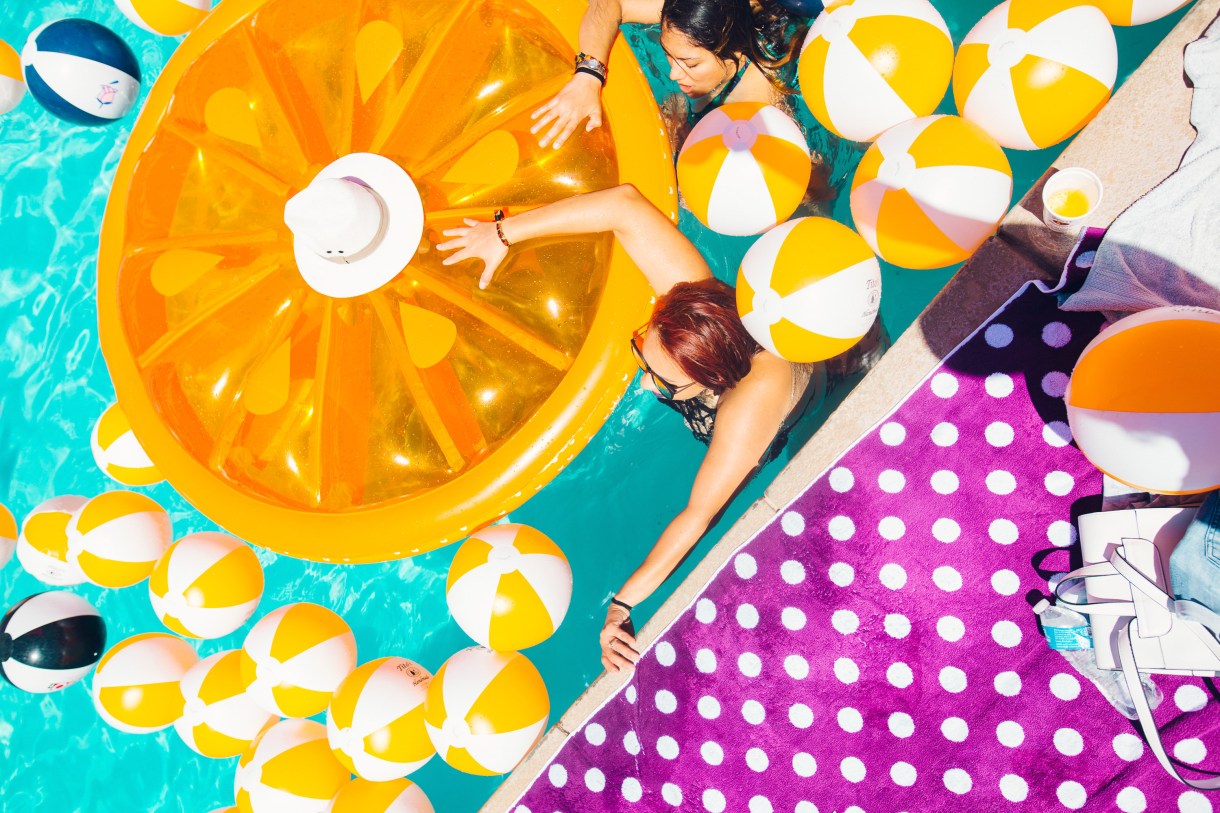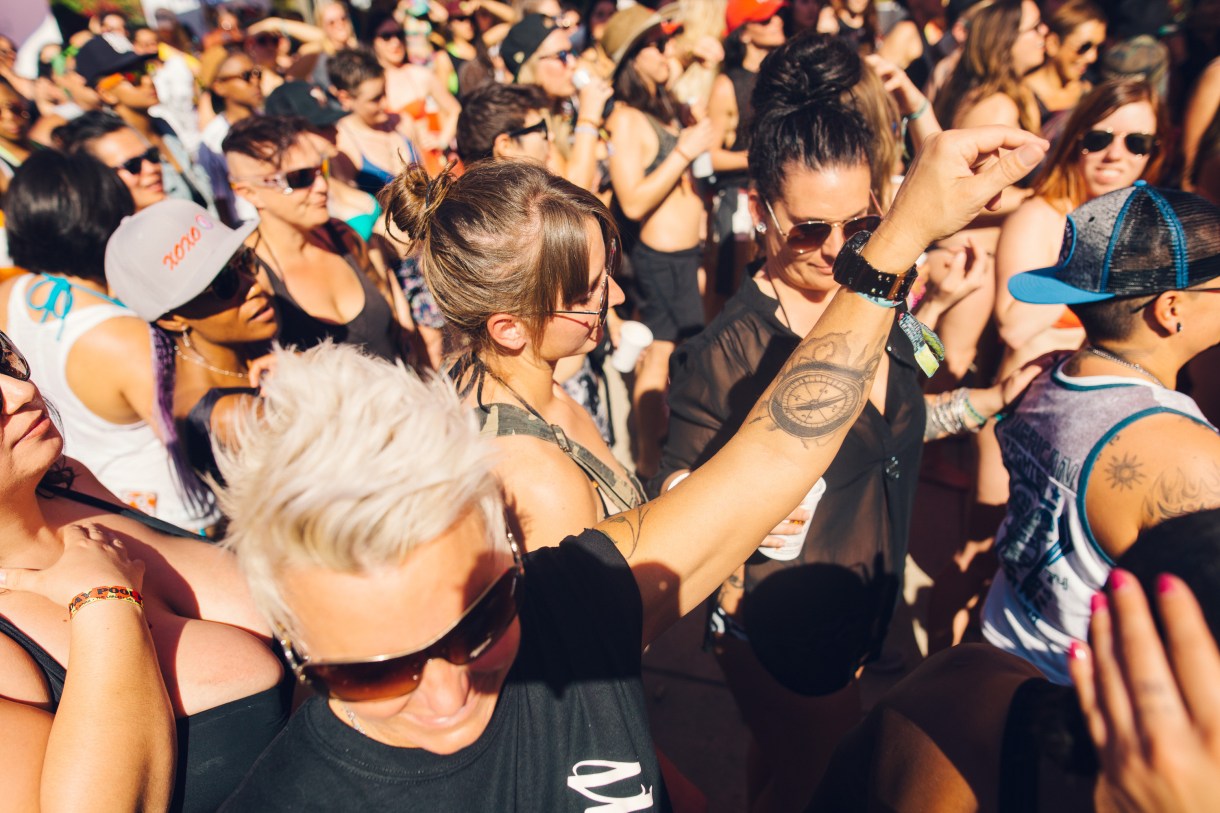 As Dinah closed out this year, people weren't ready to go home.
The end of the night brought Melissa's Dinah highlight : "It was at the end of the night closing party at Zelda's. I remember walking outside where everybody was in front of the club dancing in the parking lot to multiple car alarms."
Rachel: "Sunday night at Zeldas. The whole night, seeing people from the weekend, the set up of that club is great because we can really get close to people and make connections! I hope I made someone's Dinah more memorable with my dancing. The hardest part of Dinah is recovering from Dinah. There's definitely an emotional comedown when you have to get back to everyday life. Also my legs and knees are so sore from twerking for 4 days straight lol"
Alyhed: "Monday morning when you have to face reality and go home."