Feature image via Shutterstock
Do you hang photos, assemble furniture, have to battle your extremely old plumbing, hang curtain rods, fix your glasses or hang your TV on the wall? Have you been using a thick soled shoe to power that nail into your wall so you can hang the photo of you and your besties at the State Fair? Or a dime to screw in screws to assemble your dresser?
I've been there and done that. But there are many easier ways, queer cuties!
Even if you don't find tools fun, your shoes and arm will appreciate you adding some basic tools in your home.
Look at these nifty things that require tools: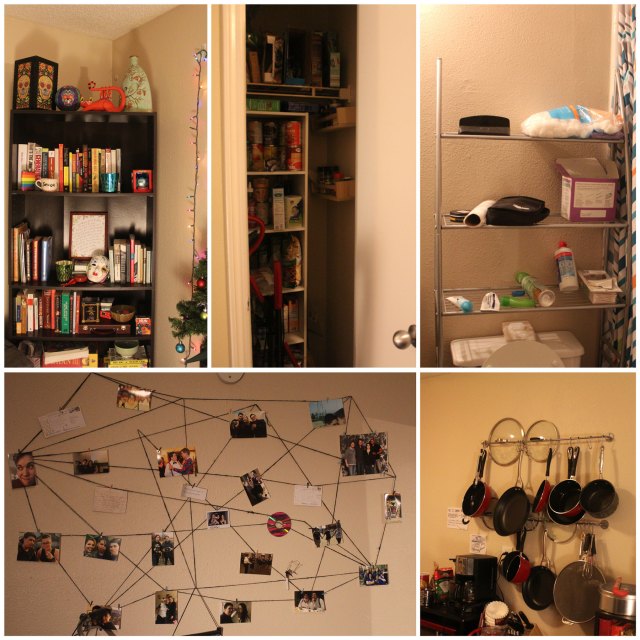 Before I explain the tools you should have in your personal tool kit, imagine you have driven to your nearest hardware store and you see rows and rows of pliers. How do you decide? The answer is simple: choose the one you like. Pick a tool up and feel it. You're the one who's going to use it. It the weight distribution isn't right for your hand, then don't get it. If it feels fragile or like it's made of poor materials, skip it.
In general, I purchase Stanley, DeWalt, Craftsman, Kobalt, and Black & Decker. DeWalt and Black & Decker are especially dependable for power tools. Stanley, Craftsman, and Kobalt are the majority of my non-power tools.
These tools will get you through just about every basic home project might find yourself doing. In the photo examples above, I completed all but one with just these tools.
---
Essentials for An Independent Gal Pal's First Tool Kit
1. Carpenter's hammer
The hammer is the tool you will rely on to put nails, picture hangers, etc. into the walls in your home. It is also the tool you may choose to use to whack zombies. The reason you want the carpenter's hammer is because the carpenter's hammers come with the claw on the backside of the head that you can use to remove nails if you decide to move the photo to the left.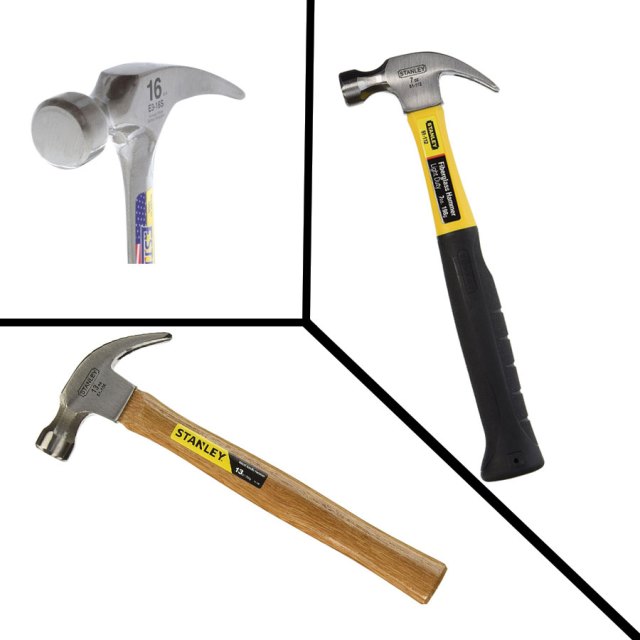 Stanley wood // Stanley 7 oz Fiberglass // Stanley 16 oz Fiberglass
If you are in the store, pick it up and feel it. You want a bit of heft, but not so much that you question whether you can swing it. 16oz is good starting hammer weight. 7oz will put your nails into drywall for photo hanging and build most IKEA pieces, but the moment you work with a full size nail or a 2"x4", the 7oz won't hold up as nicely. The cost difference isn't huge and having a tool with more versatility is worth it.
---
2. Screwdriver with changeable bits
You don't have to have a drawer full of different screwdrivers anymore. Now you can have one screwdriver base and simply change the bit you need to fit the screw. You want a set that includes your standard Phillips and a variety of lengths of straight heads (or flat head or slotted). Phillips is the x or + looking one. Flat heads come in varying sizes from 1/4" – 5/16" as well as bigger and smaller.
DeWault Multi Bit Set // Craftsman Complete Driver Set // Stanley Complete Driver Set // Stanley Multi Bit Set
After a few years of use, you'll eventually want to upgrade to multi-piece standard screwdrivers, because these will last you longer. But for a first tool kit, interchangeable is hands down the way to go.
---
3. Hex Wrenches/Allen Wrenches
The silver tool that resembles an L shaped with 6 edges on the short end, aka that piece of metal that comes with every single Ikea product, is called an Allen wrench or a hex key. You will often need these tools for replacing parts on bikes and assembling build-your-own furniture (IKEA or otherwise). Another great thing, other than the helpfulness of your own set of hex keys, is they're cheap! They cost notably less than other tools.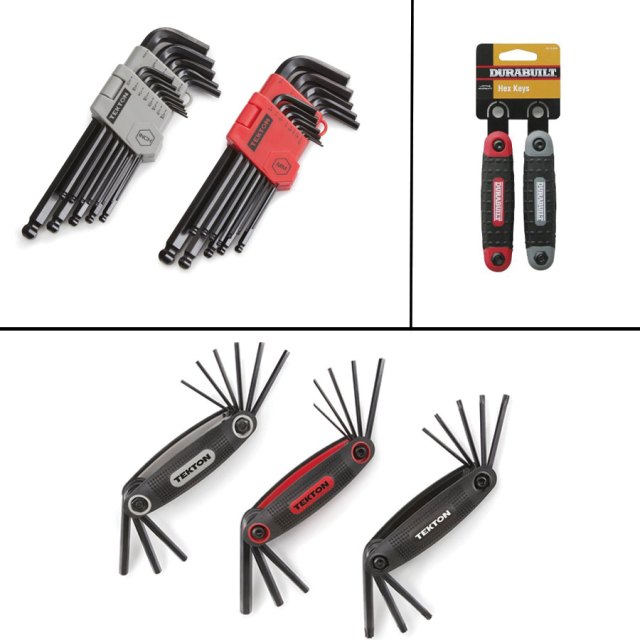 Target Durabilt //Tekton Dual Set // Tekton 3 Set
I personally own the Durabilt set and the trio of Tekton Allen Wrenches and I've used both for my bike, tightening bolts, and assembling my house of IKEA.
---
4. Tape measure
A tape measure is an absolute necessity. It will allow you to measure photos, new furniture, spaces to put furniture before rearranging the living, and so much more!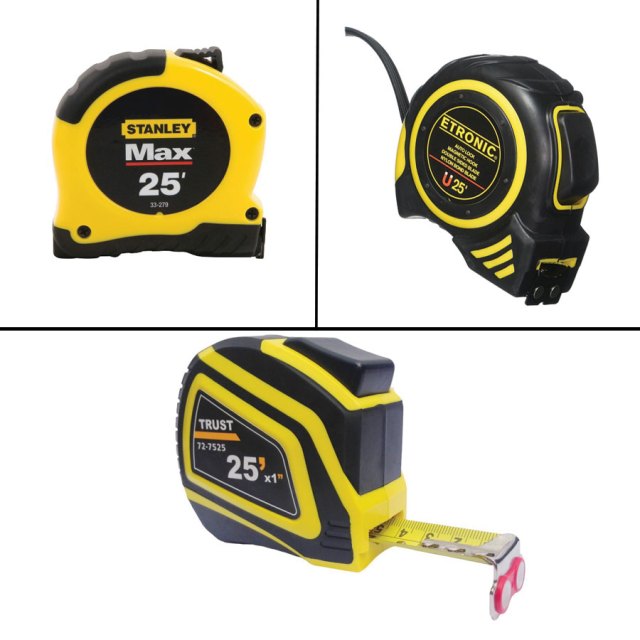 Etronic 12′ Magnetic // Trust 25′ Magnetic // Stanley 25′ Tape Measure
If you are looking at this swanky new bookshelf at Target or IKEA, you can measure your space and make sure it will fit. This will help you avoid that embarrassing moment after you build the whole bookshelf to learn that it is two inches too big for the space between your couch and table and you have to dismantle it and take it back to the always tired, never questioning guest service folks at Target.
---
5. Plunger
This isn't going to go into that shiny tool box of yours, but you will thank Lesbian Jesus that you have one of these at the ready that day you take too big of a shit for your toilet.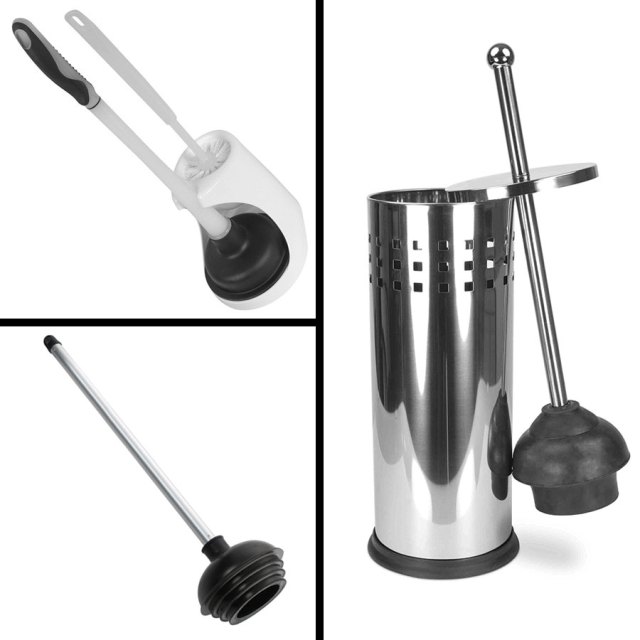 Target combo plunger // Neiko plunger // Home Basics plunger
Plungers aren't often categorized under Essential Too" lists, but they really should be. A) it's definitely a tool and b) having it will absolutely make your life better. The alternative in the moment is to grab a plastic bag, turn it inside out, and well, let's move on. You never have to think about that again now that you have your plunger!
Congratulations! You've picked up the first pieces of your very own tool kit. You can now instagram your cart full of tools and hashtag #adulting, because you are, indeed, #adulting.
---
Bonus Tools You'll Need One Day
Drill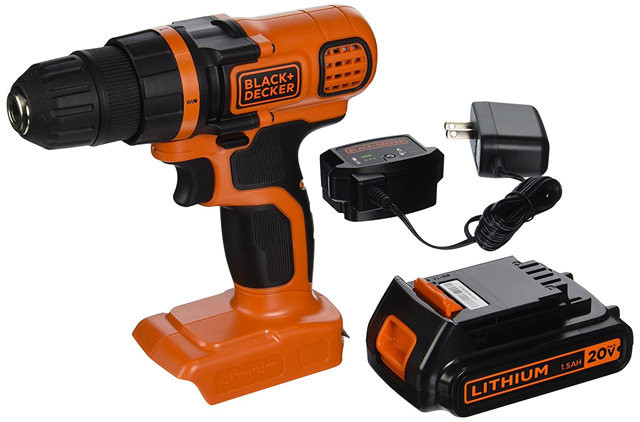 My pick: BLACK+DECKER LDX120C 20-Volt MAX Lithium-Ion Cordless Drill/Driver
Great for shelf hanging, putting screws in the wall (which hold better than nails), etc. Drills are required for the pot and pan hanging contraption above, for instance. The only reason they're in the "Essentials" listing is because of cost. They average $40-80 for quality brands. With that said, my Black & Decker costs about $30. If you are looking at drills, read this guide first as it breaks down the different parts of a drill to consider before purchasing.
---
Wrenches
My picks: adjustable wrench or standard wrench
Bolts are a heavier duty piece of hardware that will hold two different pieces together. For instance, you see bolts in some nicer furniture, on cars, or on bigger appliances like a refrigerator.
---
Needle nose pliers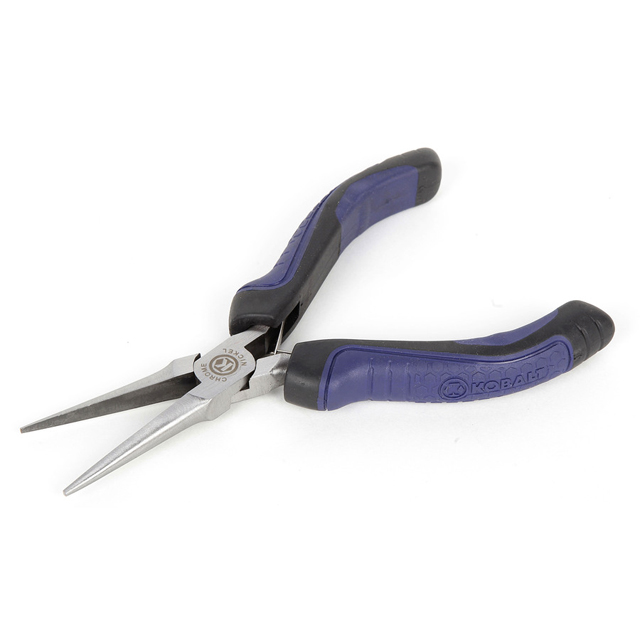 My pick: Kobalt Needle Nose Pliers
Needle nose will help you get through most every day things, working with soft metals, etc. There is a wide array of choices when it comes to pliers. There are several you may want to consider, eventually. Here's a good guide to compare the different types & uses.
---
Tool Box
My pick: Craftsman 3-Drawer Metal Portable Chest Toolbox Red
Okay, technically not a tool, but it is incredibly helpful item. It pays off when you know exactly where to go to find the item you are in need of in that exact moment. Personally, I keep mine in my red craftsman under my desk in my bedroom (which is the one I linked to here).
---
Wire Cutter
My pick: Kobalt 4.5-in Pliers
Most wire cutters will cut your common metals and wires (electrical wiring, aluminum, copper, etc.) I often use spools of wire to fashion my own hooks for hanging things or to hang photos so my wire cutter comes in handy.
---
Did I forget a tool? Do you have a brand you love and stand by? Do you want to debate the most essential tools? Tell us in the comments! (And definitely tell me—I need more folks to talk tools with in my life!)