Welcome to NSFW Sunday!
+ On buying a first vibrator, orgasms, and control, on the Rumpus:
"'Stupid' and 'failure' took on an oppositional set of meanings, too, which was paradoxically meant to push orgasm into the realm of irrelevance and frivolity. In the back of my mind, there seemed to be something inexplicably weak and absurd about that mysterious moment of climax. Coming implied a letting go that felt ludicrous and shameful. It seemed to be a relinquishing of bodily control—the very opposite of that mastery I so craved. Orgasms were careless, dangerous moments of surrender, and I wanted to be in control, damnit! On some level, I needed the bizarre agency that faking gave me. I wanted to be the brazen Sally-over-a-sandwich, knowing that I could scream and feel nothing and have everything feel like my choice. I never fundamentally questioned that about myself. I never fucked anyone who asked me to question that. […]
I do a lot of reading about women and our navigation of the whorls of body and mind. Often, I get a thrill from reading pieces that celebrate and claim female sexuality, exalting pleasure and shouting orgasm from the rooftops. Similarly, I find strength and solidarity in the writers who so bravely share their experiences living through some combination of sexual pain, trauma, and self-doubt. But rarely am I able to find stories that speak to both sides of this divide, which—in my case—critically inform each other. Rarely do I read about those of us presently engaged in the search to locate our bodies in the midst of sexual contradiction and cacophony."
+ What it's like to do erotic hypnosis — which is sort of a fetish and sort of a new type of sex, in which you can orgasm without being touched — by Rachel Rabbit White:
"'I am going to count down from 10 with the number one being a state of ultimate relaxation,' she said. 'Now relax your body down to number nine …' At first we did a few nonsexual guided imagery exercises—she walked me through a forest, and then I floated into the sky. It wasn't much different from a counseling session with a crystal-y, crunchy therapist. Until it was.
'Now you may notice,' Emily said, 'that although it is cold outside, this room is suddenly very hot. You are starting to feel uncomfortable. Your cheeks turn pink, your clothes feel too warm against your body.'
Then Emily told me to imagine how nice and cool the air would feel against my naked skin. 'Now, if you want to, take off your shirt,' she said. I went ahead and peeled off my top. It was hot. 'If you want to take off your pants, take off your pants,' she said.
Oh, why not? I wriggled out of my jeans."
+ Open relationships: lots of people have them! Especially lesbians. From Effing Dykes:
"Books like The Ethical Slut and Opening Up have introduced the topic to the general public, and lots of queers (trendy as usual!) were either already doin' the open-relationship thing or first in line to try it when they heard the news.
And why not?
I mean – we're already in non-traditional relationships.
Everyone thinks we're freaky sex-machines anyway – why not push the boundaries a little further? "
+ Speaking of open relationships, The Hairpin has a new column, Ask a Non-Monogamous Couple, which explains why they can be awesome:
"ANML: You know the way monogamous couples have sex after one of them returns from a long trip away? That's how we have sex all the time.
ANMD: Seriously. It's ridiculous. The first time I ever saw someone outside the relationship, you were worried that Everything Would Be Ruined between us. Instead, it was electric — I just couldn't resist you. I longed for the familiarity and the closeness we shared, but at the same time I wanted to frenziedly reaffirm my love. And it was awesome. It's like makeup sex, but there wasn't a fight.
And it seems like that's the way it always is. I adore you. Nobody captivates me like you, and nobody can fuck me like you can. I'm with you because I want to be with you, because you are the best for me.
ANML: It's really just a game, because we know that at the end of the day, no matter what we do with other people, we're always going to come home to each other."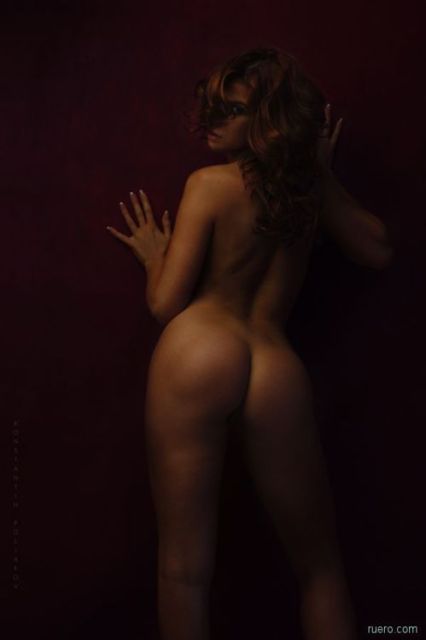 + Sex worker rights activist Audacia Ray has a must-read article on why the sex positive movement is bad for sex workers' rights:
"The reality is that people who don't like sex, or don't like having sex with strangers, or aren't sexually oriented toward the gender of the clients they see, or don't like doing sexualized performances, work in the sex industry every day. And it is just that parenthetical 'attractively high [fee]' that is the reason for their actions. For the majority of people who work in the sex industry, money, not sex, is the driving factor. […]
Emphasizing sex and pleasure harms the sex workers who aren't firmly in the self-defined population of being sex positive and sexually educated, by unintentionally shaming them for not being enthusiastic participants in the sex they have at work. […] [This] makes it more difficult for people who have negative experiences to speak openly about their truths with sex work or sexuality more generally."
+ And now, a joke about lesbian sex from A Brown Girl Gone Gay:
"A woman goes to the gynaecologist, and upon examination, the doctor says, 'Why, it's immaculate in here! What do you do to keep yourself so hygienic?' The woman responds, 'I have a woman in twice a week.'"
Disclaimer: All of the photographs on NSFW Sundays are taken from various tumblrs and do not belong to us. All are linked and credited to the best of our abilities in hopes of attracting more traffic to the tumblrs and photographers who have blessed us with this imagery. The inclusion of a photograph here should not be interpreted as an assertion of the model's gender identity or sexual orientation. If there is a photo included here that belongs to you and you want it removed, please email our tech director at cee [at] autostraddle dot com and it will be removed promptly, no questions asked.