We're celebrating Autostraddle's Fifth Birthday all month long by publishing a bunch of Top Fives. This is one of them!
---
I love pizza. When someone asks me what are the best three words to describe myself, I have to sometimes remember that pizza is not a personality trait. To make matters worse, I'm from Chicago so not only am I obsessed with pizza, I'm used to having the best pizza in the world. YEAH, THE WORLD. I SAID IT. When I was younger, we would have the shittiest brands of frozen pizza. I'm from a big family and there were a solid couple years where a majority of us were in the "eat like assholes" phase wherein we just ate until whatever was being served was gone regardless of if we were full or if other people had gotten their fair share or not. During this time, Tony's was the main offender. It's important to note that even though price was the only factor that mattered when buying frozen pizza, my parents still knew better than to serve us Totino's. How could they get pizza rolls so right and pizza so wrong.
My Top 5 Frozen Pizzas
5. California Pizza Kitchen
It's like, "Do I want pizza on a large unstable cracker?" Maybe. You know what, sometimes I do. Gimme that not filling cracker pizza with weird toppings. I need a break from the cheesy monotony.
---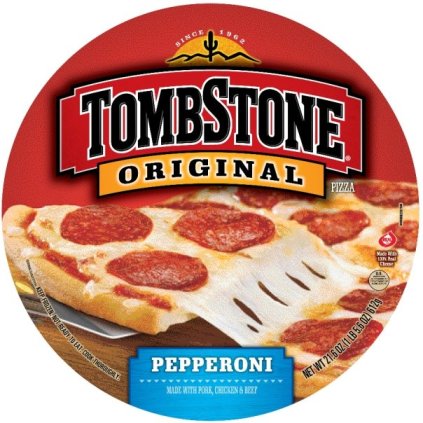 4. Tombstone
There's basically an unspoken rule when it comes to frozen pizza: if it's under 5 dollars, you know what you're getting yourself into. Tombstone is the best of those situations. It's of the variety of frozen pizzas where so little time makes all the difference. Sometimes you're left with terrible regret for waiting until the commercial break to go check the pizza again. You can go from a perfect, crispy crust to a pizza weirdly burned in just one spot and blackened cheese in what seems like seconds.
---
3. Red Baron Deep Dish Singles
I guess the world is fine with this being called deep dish so just accept that as our collective reality. This is for when you want to eat pizza AND have a reason to feel proud of yourself for only eating a baby bird's serving size. Just when it gets going, it's gone. It's maybe not even that good? This might only be on the list because I'm still in the state of just being happy to be eating pizza by the time I'm done with it and that feeling lingers enough to confuse my judgment.
---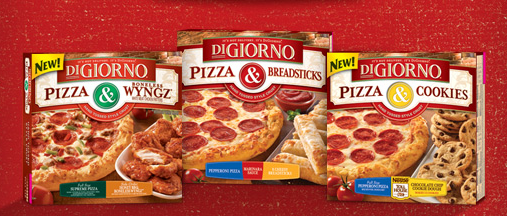 2. DiGiorno
I know this is supposed to be about the pizza but DiGiorno sells combo boxes of pizza and cookies. What a fucking pro move. That definitely factors into this ranking because I'm not a perfect person. To me, this is better than super shitty delivery like Little Caeser's/Pizza Hut/Domino's. I try to stay away from the Rising Crust variety because that crust is a thousand Wookiees AKA too chewy. (I'M SO SORRY THAT BARELY EVEN HOLDS UP)
---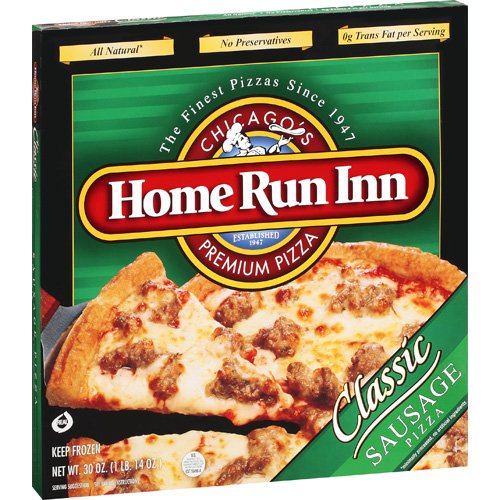 1. Home Run Inn
I cannot in good faith buy a frozen pizza over ten dollars and this one usually hits the nail right on the head. I will pay ten dollars for this pizza. It's that good. It is better than Home Run Inn's ACTUAL pizza. They should just serve the frozen pizzas in the restaurant as far as I'm concerned. Also, for some reason there has been a sharp decline in frozen pizzas with just sausage as a topping (or maybe it's a regional difference). I didn't even eat pepperoni before I moved to Los Angeles but there is such a dearth of just sausage pizza that I've given in to knuckleheads that sully sausage's good name by also topping pizzas with other meats. I feel personally wronged and victimized.
---
Header Image by Rory Midhani
Feature Image via Shutterstock