by carolyn & riese
Books! They are really great. You just won't believe how great they are. You may think that the Internet's great, but that's just peanuts compared to books. Welcome to Lez Liberty Lit, our column about literary shit that's happening that you should probably care about. We're aiming to put one of these together twice a month.
The name "Liberty Lit" was inspired by the short-lived literary journal produced by Angela Chase at Liberty High School in 1994.
Header by Rory Midhani
---
Lit Links
Patti Smith is working on the sequel to her memoir Just Kids. Though it will take place in the same time period, it will focus more on family, her late husband Fred Smith and music. In an interview with Billboard, Smith said, "Just Kids was very focused on Robert and my relationship with Robert and wanting to be an artist, and the next book will be more, perhaps, music-based. […] I don't have a big rock 'n' roll lifestyle, a sex, drugs and rock 'n' roll story to tell. I think I have maybe a better story."
Frank Ocean might release a novel instead of a next album. In an interview with Rebecca Nicholson at the Guardian, he talks about how storytelling is the most interesting part of music for him, how he doesn't want to do just one thing and how he has no fucks to give:
"I don't intend to stop making music. This isn't a faux retirement. It's no bullshit. I was just making music yesterday. But I do think – it would be fucking legendary if I just made Channel Orange last year, then put out a best-selling novel next year, then, you know, designed an arena in Stockholm in 2014! I don't know! You just do what you can and you have as much fun as possible, and love your life as much as you can despite the bullshit and all the expectations and shit. You just do what the fuck you wanna do at the end of the day, and don't give a fuck. As long as your intentions are solid, and about growth and progression and being productive and not being idle, then you're doing good in my book."
Anna Anthropy's dys4ia, an arcade-style story of Anna's transition, is interactive art that disrupts cis viewers' dysphoria. In an interview with SF Weekly, Anthropy discusses how a game was the best way to tell her story, her intended audience and other games as stories by trans folks.
The Rumpus is releasing songs from T Cooper's new album inspired by his book Real Man Adventures. Artists include Kathleen Hanna and The Julie Ruin, Scott McCloud, Rick Moody, Thunderegg, Dynasty Handbag and more.
Canadian booksellers picked their favourite LGBT books of 2012, including Kamal Al-Solaylee's Intolerable: A Memoir of Extremes, Kate Bornstein's A Queer and Pleasant Danger, Dan Parent's Archie's Pal Kevin Keller and more.
A lot of shamazingly bad words were "invented" in 2012. Hopefully adorkable, sofalising, brandalism and mommy porn will go away soon.
The 50 least important writers of 2012 include Aaron Sorkin, Chuck Klosterman, James Franco and many more.
Breakup letters from famous authors – "Now, after a couple of months away from you, I know that I am still very fond of you, but, it is more as a mother than as a sweetheart."
How do you edit Alice Munro? Very carefully.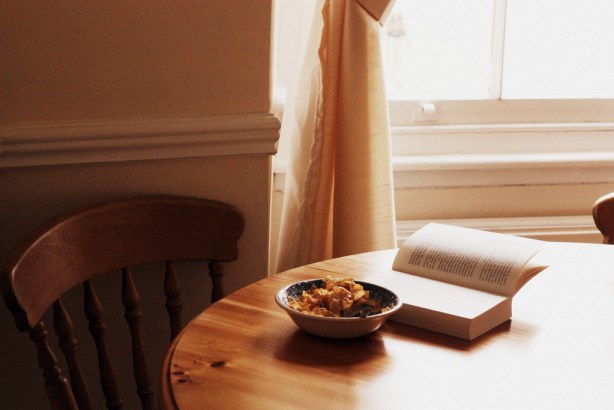 In an essay on why she wrote "The Yellow Wallpaper", Charlotte Perkins Gilman discusses her own nervous breakdowns, the medical advice (to "live as domestic a life as far as possible," to "have but two hours' intellectual life a day" and "never to touch pen, brush, or pencil again") that made her feel worse and writing the story that made her feel better.
When he's not galavanting about on Glee, Chris Colfer wrote a movie and a young-adult adventure novel and has more books on the horizon. He talks to Michael Schulman about how he used literature and writing as a means of escape from a childhood where he was largely teased and misunderstood by his peers.
BookRX will scan any Twitter feed you give it and make book recommendations in a handful of genres.
Writer & Editor Paul Elie is super-worried that literary fiction seems to have abandoned Christianity and "the novel of belief" once mastered by writers like Flannery O'Connor and John Updike—  "These days it is real live religious people who seem always to be shouting — large and startling figures in the pulpit, at the rally, on the courthouse steps and outside the White House. In response, writers with Christian preoccupations have taken the opposite tack, writing fiction in which belief acts obscurely and inconclusively."
Largehearted Boy has a list of every best books of 2012 list on the Internet. Updated daily.
In Libraries See Opening As Bookstores Close, Karen Ann Cullotta offers a bit of hope on the horizon for one thing we love as another thing we love fades: "Today's libraries are reinventing themselves as vibrant town squares, showcasing the latest best sellers, lending Kindles loaded with e-books, and offering grassroots technology training centers. Faced with the need to compete for shrinking municipal finances, libraries are determined to prove they can respond as quickly to the needs of the taxpayers as the police and fire department can. "
Memoirist Mary Karr has a new poem at Poetry.org: A Perfect Mess.
San Francisco's Adobe Books will close for good in January. Meanwhile, an anonymous (for now) buyer saved Ottawa's Books on Beechwood.
Photographs of writers playing in the snow!
The reason there's a "b" in "doubt" has been animated.
The Sensible Nonsense Project is a collection of essays about favourite childhood books.
Illustrator and typographer Jessica Hische is illustrating the covers of classic novels for Penguin's new Drop Cap series.
At the New York Times, graphic designers picked their favorite book covers of 2012. Ben Marcus's The Flame Alphabet, a new edition of Ralph Ellison's Invisible Man, Zadie Smith's NW and Hische's covers above made the list.
When we're post-apocalypse, we won't be able to speculate about the post-apocalypse.
I Could Pee On This, by Francecso Marciuliano, is a recent collection of poems from the point of view of cats, including "Who Is That On Your Lap?," "This Is My Chair," "Some Of My Best Friends Are Dogs" and "Bookstore Cats," which you can read at GalleyCat.
A survey of reading habits, conducted by the Pew Research Centre's Internet & American Life Project, compares self-reported reading habits in urban, suburban and rural places. The survey found that urban readers are more likely to read to keep up with current events than for pleasure (80% vs. 79%) and that 61% of suburban readers have a library card (compared to 59% of urban readers and 48% of rural readers). Having fun isn't hard when you've got a library card.
Mike Davis' series of surreal paintings for fairy tales that don't exist yet is beautiful.
Casey the Canadian Lesbrarian reviewed Mariko Tamaki's (You) Set Me On Fire, a darkly funny young adult queer novel about leaving home, falling in love and being super gay.
At the Lesbrary, Erika reviewed Skim, by Markio Tamaki and Jillian Tamaki, and also reviewed Bobby Blanchard, Lesbian Gym Teacher, by Monica Nolan. Danika reviewed Frozen, by Carla Tomaso.
At Emily Books, Emily Gould interviewed Paula Bomer about her novel, Nine Months, and Caty Simon interviewed Barbara Browning about I'm Trying to Reach You.
At Lambda Literary, Anna Furtado reviewed Sara Marx's Mina Borsalino Flips Out, a heartwarming holiday story about lesbian divorce. Lori L. reviewed Ellen Hart's No Rest for the Wicked, a Jane Lawless mystery. Erin M. Bertram has a new poem, "Shun Not My Arrows, & Behold My Breast." Amy Gall interviewed Ellen Forney, author of Marbles, a graphic memoir about bipolar disorder.
Don't forget to check out all the awesome book-related things we published recently: Vanessa wrote about the many ways there are to read things. Cara's latest More Than Words talks about Láadan, a language constructed to challenge the patriarchy. Riese wrote about the new So Many Feelings journals.
Books And Events To Watch Out For:
Now to December 31: Select Feminist Press books are 30 to 50% off. Use the code HOLIDAY2012 at checkout.
January 3, New York: The new issue of n+1, no. 15 ("Amnesty") will launch at McNally Jackson, along with The Trouble is the Banks: Letters to Wall Street, and It's No Good: Poems / Essays / Actions. There will be wine. 7 p.m., McNally Jackson (52 Prince St.).
January 9, New York: Five poets from the Best New Poets 2012 anthology will read their work. 7 p.m., Bookcourt (163 Court St., Brooklyn).
January 21: Sarah Weddington's Roe v. Wade 40th Anniversary will be released.
Now to January 31, New York: Strange Loop Gallery is collaborating with the Bureau of General Services, Queer Division, to create a pop-up bookstore and event space at Strange Loop Gallery (27 Orchard St.).
Know of a queer event with literary merit? Send it to us.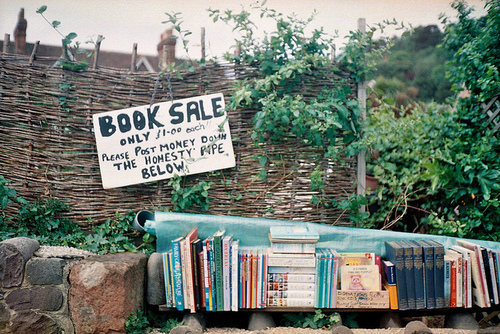 What We've Been Reading:
Riese: I'd never read Alice Munro, which seems criminal considering my overall "deal," so I've been reading her short story collection Too Much Happiness, which is mostly about married and/or divorced people and people who, in some capacity or another, handle wood for a living and often also recreationally. I'm not done with the last story in the book yet, so stay tuned!
Carolyn: For brain food, I (finally!) read Persistence: All Ways Butch and Femme, edited by Ivan E. Coyote and Zena Sharman, and I probably don't need to explain how amazing it was. I also read Yes Means Yes!: Visions of Female Sexual Power and a World Without Rape, edited by Jaclyn Friedman and Jessica Valenti. For fun, I read Zombies vs. Unicorns, a short story collection edited by Holly Black and Justine Larbalestier, which was much better than I thought it would be (the introductions to individual stories were off putting, but the anthology as a whole was strong and cohesive). Also you can't beat a unicorn that farts rainbows.