by carolyn & riese
Books! They are really great. You just won't believe how great they are. You may think that the Internet's great, but that's just peanuts compared to books. Welcome to Lez Liberty Lit, our column about literary shit that's happening that you should probably care about.
The name "Liberty Lit" was inspired by the short-lived literary journal produced by Angela Chase at Liberty High School in 1994.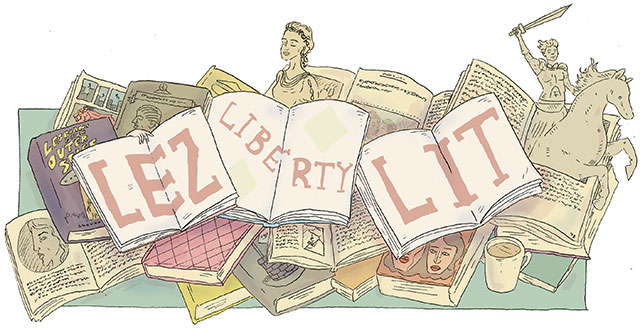 Lit Links
Roxane Gay writes about urgent unheard stories at the Nation:
"Labels are troubling, but we love them. We love categorizing and naming things. There is comfort in knowing where things stand, but it is uncomfortable to feel like you can only stand in one place. What the hell is a "writer of color,wp_postsanyway? Sometimes these words feel like they mean so little. When I read I don't think about a writer's identity. I lose myself in beautiful arrangements of words and ideas. I lose myself in story and verse. When we call for a more diverse literary conversation, we simply want to see more of an acknowledgment of the diversity of writers who are beautifully arranging words and ideas. We are many. We are everywhere."
Archaeologists found Heorot, Beowulf's mead hall, in Lejre, Denmark.
A University of Toronto literature professor has been heavily criticized for talking about how he doesn't teach books by women or queer people. ("I don't love women writers enough to teach them, if you want women writers go down the hall. What I teach is guys. Serious heterosexual guys.") He responded to this criticism by saying he'd been quoted out of context. Hazlitt published the full interview and it turns out, he's still a misguided jerk.
Though Reading Rainbow was cancelled in 2009, host LeVar Burton has relaunched the brand as an app. He said: ""'Reading Rainbow' the television show was really about using the prevailing technology of the day to reach kids and turn them on to books and literature and the adventures of reading. If you want to reach kids today, you need to be on a mobile device."
Only 55% of American adults read a book not required for work or school in 2012, according to the National Endowment for the Arts.
The Library of Congress will close its buildings and website in light of the government shutdown.
Last week (Sept. 22 to 28) was Banned Books Week. The books reported banned in 2012 and 2013 include The Handmaid's Tale, The Kite Runner, Beloved, Persepolis and And Tango Makes Three.
Emily Books has launched The Emily Books Reader for iOS 7.
Though Amazon has killed of big-box bookstores, it's allowed indie bookstores to flourish by making what they do best — personal connections with readers and authors — more unique.
Classic literature and reality television share some life lessons.
All slash began with Star Trek.
A recent TED talk discusses technology and being a blind book lover.
On Monday, Malinda Lo did an Ask Me Anything about writing and publishing books with LGBT content. She also recently wrote about bisexual love triangles.
Rainbow eBooks, an indie online bookstore that sells books with queer content, is closing.
Where ever you fall on the "books as objects" spectrum, Design Sponge has tips for styling your bookshelf.
At the Toast, Mallory Ortberg interviewed Autostraddle's own Ali Osworth and Sarah Hansen, two of the three minds behind the forthcoming Qu.ee/r Magazine.
Lucy Corin, author of One Hundred Apocalypses and Other Apocalypses, talked to the Rumpus about the short story as a form, dyslexia, surprises and the end of the world:
"I think we are living in an era of being hyper-concerned about, Is it us? Because we have this historical awareness. People really want to know: will it be us or our kids or our grandkids to live through this? We don't want it to happen, we don't want to be the ones with the poisoned water, but at the same time, I think there is this curiosity, like, Am I one of the "luckywp_postsones who gets to be here at the end? That's the tension I'm interested in. You don't want anything fucked-up to happen to you, but wouldn't it be cool if you were there for it? You want to be there but you don't want it to hurt. […] Fetishization and dread and desire sleep in the same bed and fight over what position to do it in."
At the Lesbrary, Danika reviewed Blue is the Warmest Color, the graphic novel by Jilie Maroh. TB reviewed Black-Hearted Bitch, by Lynn Kear. Danika reviewed Love in the Time of Global Warning, by Francesca Lia Block. Rachel reviewed Pembroke Park, by Michelle Martin.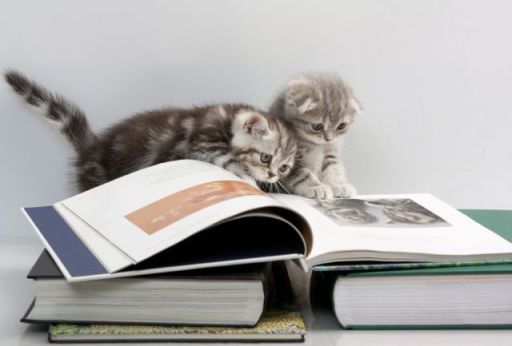 At Lambda Literary, Marcie Bianco reviewed Testo Junkie: Sex, Drugs, and Biopolitics in the Pharmacopornographic Era, by Beatriz Preciado. Sara Rauch reviewed She Rises, by Kate Worsley. Adrian Brooks reviewed Intolerable: A Memoir of Extremes by Kamal Al-Solaylee. July Westhale reviewed Fairytales for Lost Children, by Diriye Osman.
Don't forget to check out all the awesome book-related things we published recently: Mey wrote about princesses in comics and why Princess Princess made her queer content dreams come true. In Dear Queer Diary, Maggie wrote about starting to write in your journal and started a journal gallery. Cara explained Feministes.
Events To Watch Out For:
October 4, Chicago: Switchback Books is holding its first annual Taste of Switchback beer and poetry event. Tickets are $20 in advance or $25 at the door and include unlimited craft beer. (Forte Framing and Gallery, 2301 W. North Ave.), 7:30 p.m.
October 5, New York: Page Turner, the Asian American Writers' Workshop literary festival features 30 writers, poets and performers along with Brooklyn culinary culture. (Roulette and YWCA, Atlantic Ave. and 3rd Ave., Brooklyn), 11 am to 7 am for the festival and 8 pm to midnight for the after party.
October 6, New York: Bluestockings' feminist book club is reading Herland by Charlotte Perkins Gilman, 2:30 p.m.
October 9, Toronto: S. Bear Bergman will talk about creating queer Jewish families at the Wolfon Centre (36 Harbord St.), 7:30 p.m.
October 10, New York: Feminist Press is hosting an evening of lesbian pulp fiction with Kate Bornstein, Danielle Abrams, Jessica Halem, Diana Cage and others reading from classic works. The Stonewall Inn (53 Christopher St.), 7:00 p.m.
October 18, Philadelphia: Julia Serano will discuss her new book Excluded: Making Feminist and Queer Movements More Inclusive at Giovanni's Room (345 South 12th St.), 7 p.m.
October 19, Toronto: Toronto is getting its first queer zine fest!
November 13, Seattle: Nicola Griffith will be reading, drinking, answering questions and signing copies of Hild at Hugo House (1634 11th Ave.), 7 pm.
Know of a queer event with literary merit? Send it to us!