THE VOICE: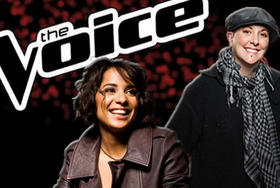 Did you ever imagine that two out lesbians would make the final four in a reality singing competition? Exciting times, people!
"I just think that it's amazing that America voted for me to stay, living as a 41-year-old lesbian with a unique look." – Beverly McClellan
"People are waking up and people are being honest with themselves" –Vicci Martinez
Anyway, Vicci Martinez and Beverly McClellan are competing tonight at 9PM for the winning slot, though you probably care less about that than where you can see these two perform in your city, amiright? Well, following in the footsteps of Glee and American Idol, The Voice is now going on tour so you'll catch Vicci performing 'Rolling in the Deep' another hundred times on YouTube (or ya know, pay to see 'em live).
LINDSAY LOHAN:
In some crafty miracle of timing, Lohan managed to stage a
NOH8 photoshoot
in her home: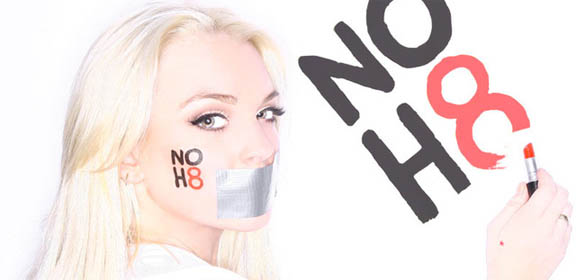 JILLIAN MICHAELS:
Remember that old nugget about Jillian Michaels declaring her 'bisexuality' in Ladies Home Journal? A New York Times piece profiling her post-Biggest Loser endeavors (including a slot on a new CBS daytime talk show) brings the subject to light once again:
"In the coming year, she hopes to adopt a child from the Congo as a single parent. She has dated both men and women, but right now, said her publicist, Ashley Sandberg, "She is not in a relationship that needs to be spoken about.""
PS: It's fairly common lesbian knowledge that Jillian has been with her girlfriend Heidi Rhodes since 2009…
LATE NIGHT TV DOES NYC GAY MARRIAGE:
First up, The Daily Show with Jon Stewart: ""The gentleman with mixed-race parents playing the 'states know best' card."
Longtime gay rights supporter Chelsea Handler focuses on the backward state of California, home of the "gay axis of fabulous," West Hollywood, San Francisco and Palm Springs.