The Ultimatum: Queer Love is perhaps the highest-profile reality dating show focused on queer women and non-binary people of all time — and it's also one of the only ones. Historically, reality dating shows have focused on heterosexuals, despite the fact that gathering a bunch of horny bisexuals in one party house and plying them with alcohol while demanding constant, private confessionals is TV gold, as proven by Are You The One? Season Eight. While Love is Blind has co-opted lesbian dating rituals to create its bizarre reality TV experiment, dating shows rarely feature actual lesbians, and are historically bastions of traditional heterosexual courtship.
But over the years, a few brave shows have ventured into the murky waters of reality television dating shows for queer, lesbian and bisexual women and/or trans people of all genders. Let's talk about some of them!
---
Date My Mom
MTV // 2004 – 2006  // Unavailable to stream
The triumphant mating call of, "I'm here, I'm queer and I'm ready to Mom Date!!" can be heard echoing through the generations from this entry in MTV's 2000s Dating Show Frenzy in which the Mom of a teenager meets their potential dates and decides who's best for her child. Although usually focused on heterosexuals, Date My Mom had a five gay or lesbian episodes per season quota, thus offering its viewers something we rarely received on television back then: a parent so supportive of their daughter's sexual orientation that they wanted to help her find a girlfriend. "To the moms who did it with their daughters, we let them know that this is awesome that you're stepping up for your child," a casting director told The Village Voice in an interview about the challenges of casting its LGBT episodes. "To this day, we still all appreciate those parents."
---
NeXt
MTV // 2005-2008 // You can stream some of the gay episodes here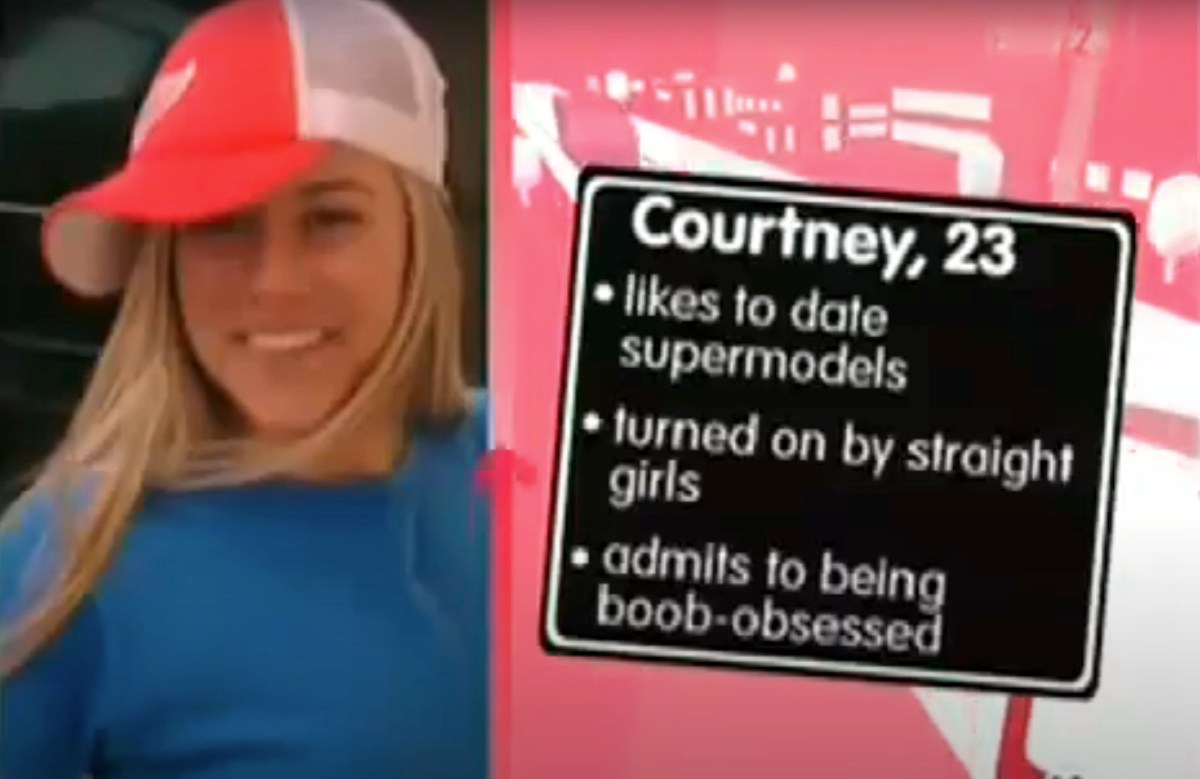 Many MTV shows of the 2000s that are impossible to track down online would feature a few lesbian contestants across their runs, including Parental Control, Dismissed, Exposed and Room Raiders, but NeXt has maintained the most prevalent spot in the public imagination. NeXt wasn't a queer dating show specifically, but it was immediately inclusive of gay and lesbian daters, including 13 lesbian segments across its six-season run. Contestants went on five dates and were permitted to declare "Next!" to start over with someone new as soon as their present date lost their luster. The daters earned cash for every minute of dating they survived, and whomsever made it to the end could choose a second date or their accumulated lump of cash. Like many MTV dating shows of the era, NeXT was mostly cast with actors and often scripted. The series remains iconic for its stilted intros in which contestants delivered attempts at sassy pick-up lines and three horrifying bullet-pointed facts about themselves. An added delight of the queer episodes was the thirsty twentysomethings on the bus being able to flirt with each other while waiting for their big moment.
---
A Shot at Love With Tila Tequila
MTV // 2007 + 2008 // Unavailable
The depiction of bisexuality in this absolute trash reality show haunts us to this day, beginning with the absolute horror of the premise, in which 16 lesbians and 16 men aren't told 'til the end of the first episode that Tila is bisexual and will be choosing from the lot of them. Before dating Courtenay Semel or marrying Casey Johnson or becoming a Neo-Nazi who claimed to have only been "gay for pay," Tila Tequila was a MySpace queen often spotted in Maxim and Playboy, and when this show debuted in 2007, we were all compelled by forces larger than ourselves to tune in. Personally, I shut it off after ten minutes because I was too offended to go on… but then I happened to catch the rest of the episode at the gym and…I got sucked in. Everybody got drunk and sloppy. Tila and many of her female suitors endorsed an unchecked butchphobia popular in mainstream and queer media at the time, which made it incredibly satisfying that she ended up with hot-as-fuck butch firefighter Dani Campbell as her final girl. In the end, though, she chose the male suitor, although they obviously didn't last, and Tila returned for a second season.
---
A Double Shot at Love with the Ikki Twins
MTV // 2009 // Unavailable
Tila Tequila was the host of this spinoff that again found 12 heterosexual men and 12 lesbians competing for a shot at love, this time with bisexual twins Rikki (Erica Mongeon) and Vikki (Victoria Mongeon), models who'd appeared in Playboy and a Hooters calendar, among other similar gigs. After this season, MTV canned the concept in favor of having a bunch of girls compete for a date with the Jersey Shore boys.
---
Naked Attraction
Channel 4 (UK) // 2016 – present // watch on Channel 4
From the very first episode of Naked Attraction, this British show was inclusive of bisexual, pansexual, trans and/or queer contestants, who narrow down their group of potential dates to a handful of winners by seeing portions of their naked body, from bottom to top.
---
The Bi Life
E! (UK) // 2018 // Watch on Hayu
Courtney Act hosted "the UK's first ever bisexual dating show" that featured bisexual people living together in a Spanish villa, exploring the dating scene of Barcelona and supporting each other through it all.
---
Ex on the Beach
MTV // 2018 – 2023 // Stream on Paramount+
A group of single social media and reality TV stars gather in a luxurious Malibu villa for a dating show with a twist they somehow do not expect, even in latter seasons: their exes are gonna creep out of the ocean. Everyone wears designer swimwear, gets drunk, participates in challenges, digs into each other's secrets, hooks up and votes each other off the show. Queer women started showing up in Season Three with bisexual reality TV / pop music entrepreneur Aubrey O'Day. Season Four — which eschews a tropical locale for winter in New Zealand — features noted lesbian Staten Island firefighter and Challenge contestant Nicole and a parade of her exes in a environment already queered by a drag queen, a bicurious former Nickelodeon actress, a trans beauty influencer and a bisexual Real World guy.
---
Game of Clones
MTV // 2019 // Stream on MTV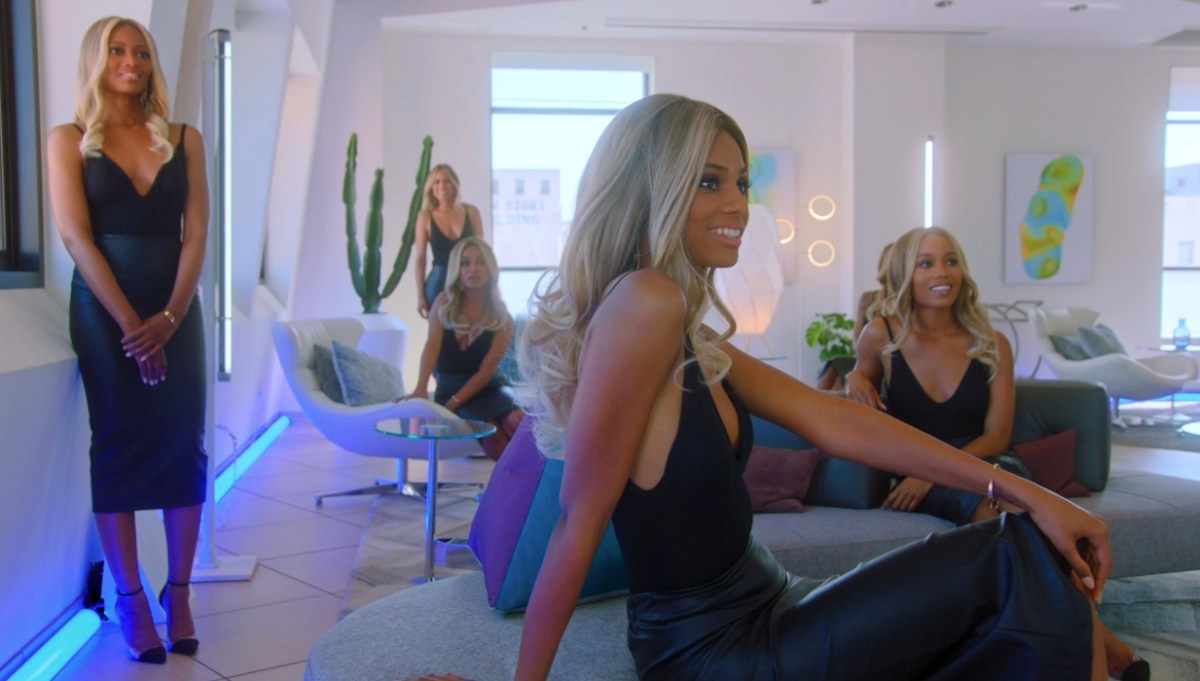 In Clone Wars, reality television stars are given the rare and fascinating opportunity to date clones of their celebrity crushes, and amongst them are some lesbians. Nicole of The Challenge and Ex on the Beach is presented with seven Ciara clones and will date them all to determine which clone will win her commitment-phobic heart forever.
---
Are You The One? Season 8
MTV // 2019 // Stream on Hulu, Paramount+ or MTV
The absolute apex of queer reality television, Are You The One? mashed up 16 singles in an alcohol-infused house and through games and socials, challenged them to determine whomst amongst the other singles had been determined by a mysterious overlord to be their soulmate. Guessing correctly as a team wins some kind of money. But in Season 8 of this successful MTV program they decided to improve the show's quality tenfold by casting an entirely bisexual group of singles. Every man, woman and non-binary person in the house could potentially match with anyone else in the house. It was a beautiful moment in television history that I for one will never forget.
---
Singled Out 3.0
Roku // 2020 – 2021 // Stream on The Roku Channel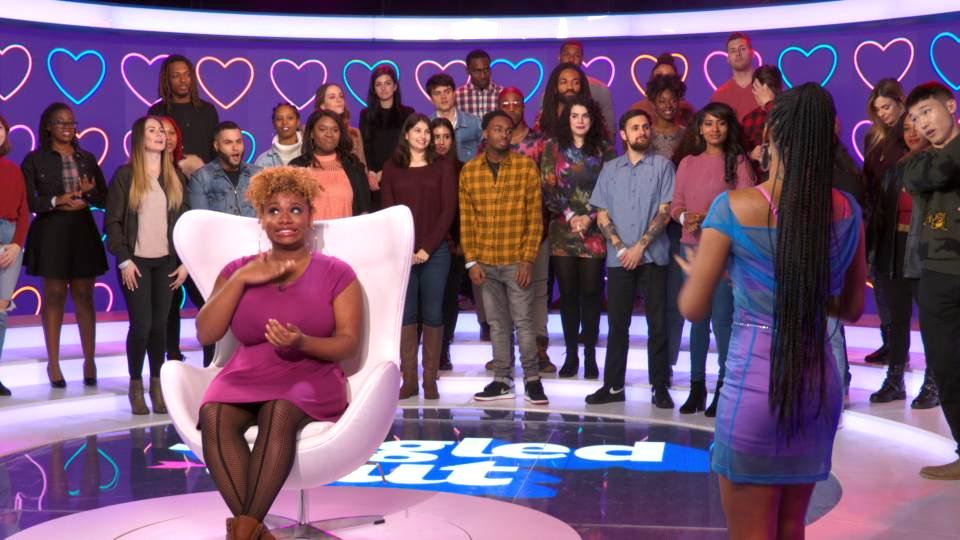 The original Singled Out was an absolute mainstay of every '90s sleepover and an irresistible late-night double-billing on MTV with Loveline. The Singled Out gameshow put Playboy model Jenny McCarthy (now a notorious anti-vaxxer) and Chris Hardwick (of The Nerdist) on the map as hosts guiding a lucky girl or boy through weeding out 50 potential dates without seeing them, the pool decreasing as the picker cycled through their preferences amongst presented funny categories. The show was rebooted as a YouTube series in 2018 with an "urban contemporary hip-hop theme" that involved a whole thing with Catfishes. Then, finally, a third reboot arrived in 2020, produced by MTV for the Roku Channel. Hosted by KeKe Palmer and Joel Kim Booster and presented in mini-episodes by the Roku Channel, this new iteration featured bisexual and lesbian contestants in its two seasons of minisodes — even once featuring a lesbian couple looking for a third to join their relationship!
---
Dating Around
Netflix // 2019 – 2020 // Stream on Netflix
The producers of this Netflix show wanted a queer-inclusive cast of folks who wouldn't ordinarily be on reality TV — people of all ages who could portray a realistic look at what dating is like in the age of apps and all that. "It is a little window into many people's lives, of many different backgrounds and orientations, as they go on many first dates," wrote Vulture in "Netflix's Dating Around is a Secretly Great Reality Show." Episode 6 featured Mila, who met five women for drinks, dinner and dessert.
---
12 Dates of Christmas
HBO Max // 2020 – 2021 // Unavailable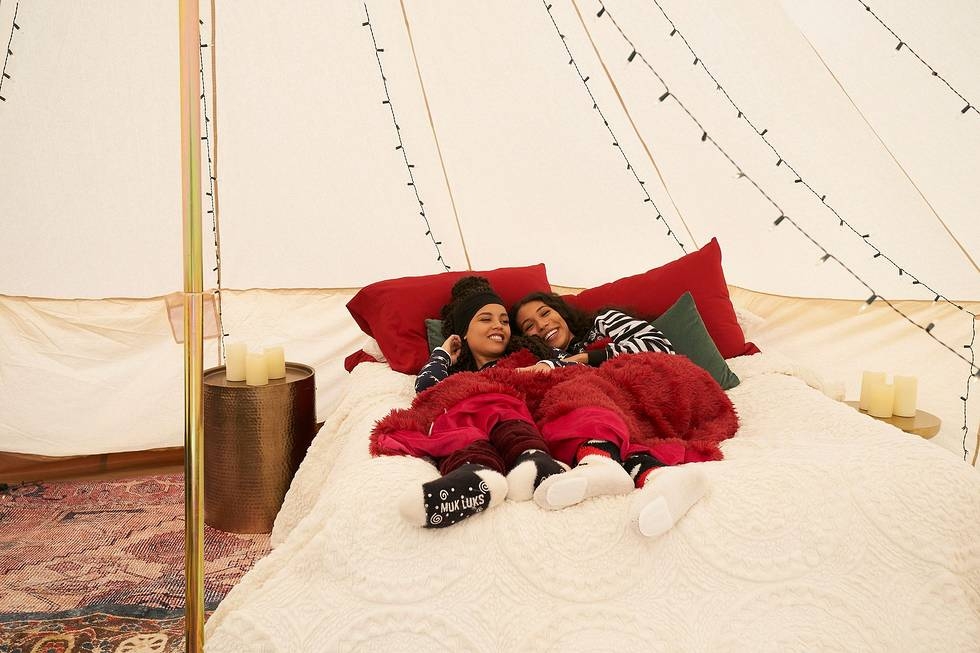 Tragically wiped from HBO Max's platform, 12 Dates of Christmas invited contestants to a romantic holiday-prepped chalet in the snowy mountains of somewhere to face a rotating cast of suitors with whom leads enjoyed dates like sledding, building gingerbread houses, riding horses through the snow and cuddling in bedazzled glamping tents. The winner gets to accompany the lead on a trip home to meet the family for Christmas, except it's also definitely not Christmas, it's March, and everybody is just pretending that it's Christmas. Season Two featured three leads: a gay man, a lesbian (the stunningly beautiful Amanda Grace Jenkins) and a straight man.
---
Love Trip: Paris
Freeform // 2023 // Stream on Freeform
On a surface-level Freeform's Love Trip: Paris seems like just another heterosexual dating show: four twentysomethings who've been unlucky in love move to Paris where love is somehow truer and they're given the opportunity to meet and date a rotating roster of local men… and women, because three of the four contestants are queer. We've got: 29-year-old Lacy; a chatty, sexually fluid "mental health podcaster" who loves crystals, open-hearted 26-year-old Mexican-American bisexual trans woman model Josielyn and finally Caroline, a bubbly 26-year-old genderqueer personal trainer from New York who proudly asserts "my best friend is my cat." This show has been highly overlooked and I highly recommend it!
---
The Ultimatum: Queer Love
Netflix // 2023 // Stream on Netflix
The Ultimatum: Queer Love is notable for many things, including introducing the world to Mal, who is a king and deserves the world. Six couples who are facing an ultimatum — one person is ready to marry and the other isn't — gather together to try out dating each other, rather than the person they came with. After a three week "trial marriage" they're able to trial marriage with their original partner and then at this point they are obviously 100% ready to decide on the next steps of their relationship. I love television!
---
Love Allways
Paramount+ // 2023 // Stream on Paramount+
Truly breaking the mold with a cast of Gen Zers, this program sees two 'dating coaches' employed to help singles of all genders in their pursuit of Lexi, the show's bachelorette. The dating coaches are vaguely competing against each other to see which coach's "team" wins Lexi over? It's sort of like watching a bunch of TikTok drafts from a 21-year-old, or like a loosely organized pool party. But it's fascinating to see what a dating show looks like when most of the contestants are too young to drink!