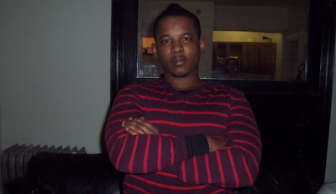 The New York Times has an insightful piece today about Joseph Jefferson, the 26-year-old gay Brooklyn community activist who committed suicide in October. Before hanging himself, Jefferson left a message on his Facebook wall which read: "I could not bear the burden of living as a gay man of color in a world grown cold and hateful towards those of us who live and love differently than the so-called mainstream."
But his case was decidedly different than the string of publicized suicides that had occurred just prior — Jefferson was older, for one thing. But also, Joseph Jefferson graduated from New York City's Harvey Milk High School in 2002, the nation's first public school for gay and lesbian youth. He worked in HIV prevention and outreach for Gay Men of African Descent (GMAD) and People of Color in Crisis (POCC), and, as The Times points out, "Two successful gay black men for whom he worked came to consider him a son, offering him help, their ear or money when he needed it." Nobody is safe from the impact of racism and homophobia's intersectionality, but the causality implied by his Facebook message was confusing to those who knew him best:
The Facebook message, then, left many of Mr. Jefferson's friends bewildered. "He didn't speak about being oppressed,wp_postssaid Symba Soler, 22, who briefly worked with Mr. Jefferson at Gay Men of African Descent. "Bullying has nothing to do with this, and that's what I want the world to know. Joseph has never been bullied."
We had similar feelings about Joseph Jefferson's suicide — he had a gay support system and peers, he had a community, and he didn't just participate in outreach programs — he led them. But he still could no longer bear the burden of being a gay person of color in a "world grown cold.wp_postsObviously we pointed out that this means we have to change the world and that you all should get on that.
His friends recalled that Jefferson had recently had been having a hard time in a relatively benign way — he'd just started a new job, bills were piling up and he was having some relationship problems. According to a friend, Jefferson had attempted suicide before by overdosing on pills in 2008, but most of his friends and family didn't know about it. Jefferson was known to suffer bouts of depression in the fall, the season in which his mother died in 2001.
Michael Robertson, a gay activist who considered Jefferson his godson, told the Times that "for any gay black man, homophobia is never not part of the conversation. The message that we get from the black church is that we are an abomination. I know he felt that."
Jefferson felt that from his family, too:
Mr. Jefferson's stepmother, Renee Brown-Worrell, said that Mr. Jefferson's father "never fully accepted that partwp_postsof his son's life. Mr. Jefferson was an H.I.V. outreach worker who kept his own H.I.V.-positive status a secret from his own father and stepmother; a youth advocate who educated others about health services, but did not, so far as his loved ones know, avail himself of the services he needed when he suffered from depression.
Experts say the two main risk factors for suicide are depression and a prior suicide attempt. He had both. But answers remain hard to find:
Mr. Jefferson, like so many people, was a whole made up of contradictions: alternatively joyful and distraught; a man living in Bedford-Stuyvesant, Brooklyn, "who could look like a thug with his do-rag,wp_postsby one friend's account, but who loved Beyoncé and Britney; someone who encouraged others to seek help but was too proud — or too closed off — to do so himself.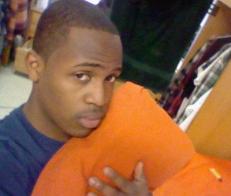 Raymond Chase, a 19-year-old sophomore at Johnson & Wales University in Providence who killed himself in September wasn't bullied for his sexuality, either, like the other teenagers making headlines that week — but like Jefferson, his story was often told along with the others, added to a list of "gay bullying victims."
In The Brown Daily Herald, the heads of JWU's Pride Alliance confirmed that Ray was "out and proud," "an awesome person" and "very comfortable about who he was, an openly gay young man." Nobody who knew Raymond was aware of any threats or bullying.
From The Daily Herald:
Chase was an active member of Pride Alliance, and Newell said she did not think he was harassed for his sexuality. She said media outlets and national groups have lumped Chase together with the other students without understanding his background or story.
"It kind of just made Ray a statistic," she said. For example, nearly 1.1 million Facebook users have pledged to wear purple on Wednesday in memory of "6 gay boys who committed suicide in recent weeks/months due to homophobic abuse in their homes and at their schools," intending to include Chase among the September suicide victims.
The last thing you want to hear when you're searching for answers regarding your loved one's suicide is that the media already knows why they did it and they're wrong.
It's highly unlikely that neither of these men had ever been bullied for being gay. I'd venture to say that it might be impossible that either of these men was never bullied about who they were. But both had done the things you do to get out of those situations — seek safe spaces, make queer friends, get involved in your community. And at least where Raymond Chase is concerned — all the information anyone has is that gay bullying was probably not the reason, and we wouldn't think that it was if it hadn't happened exactly when it did.
The stigma experienced by young gay men, especially young gay men of color, is pretty horrific. If bullying wasn't the cause, it's still safe to say that sexuality was likely a factor in the lives of Joseph Jefferson and Raymond Chase; that it exacerbated challenges and rose the stakes. But that psychological experience is worth a look in and of itself — how those factors play in to overall mental state. Attributing it to gay bullying shuts down an important conversation.
That being said, it's good to bring attention to the gay bullying epidemic and the lives it ruins and often ends. But regardless of sexuality, bullying is rarely the only cause. Mental health advocacy is also incredibly important, especially when LGBTQ teens suffer from mental disorders and drug/alcohol addiction at rates higher than the general population and are often the least likely to seek treatment:
Mental disorders are frequently present at the time of suicide with estimates from 87% to 98%. When broken down into type mood disorders are present in 30%, substance abuse in 18%, schizophrenia in 14%, and personality disorders in 13.0% of suicides.
Substance abuse is the second most common cause of death after mood disorders.
With suicide as the third-leading cause of death for 15 to 24 year olds, many have pointed out that the recent string of gay suicides might not reflect a "gay suicide epidemic" so much as it does a "media coverage of gay suicide" epidemic — albeit a much-needed one, as it raised the profile on this issue tremendously and will hopefully save some lives. As far as we could tell by combing through 11 months of news, the only gay teen suicide reported widely by the mass media in 2010 prior to September was Marie Osmond's son, who killed himself in March 2010.
So. If 4,500 10-24 year-olds killed themselves in 2009 and 1 in 3 completed suicides is by a homosexual teen (statistics vary on this), that means there were 1,200 or so suicides we never even heard about — and we literally have 4-5 people combing through hundreds of GLBT news stories a day, from sources all over the world.
In fact, there's been such a dearth of media attention that somebody actually pulled off a Suicide Hoax TO DUPE THE MEDIA, which is maybe one of the WORST THINGS ANYONE COULD EVER DO ON THE INTERNET. Yup! You might remember Terrel Williams, the 17-year-old who hung himself in his closet after being bullied at school?
We got the story from LGBTQ Nation (which provided subsequent updates) and The Advocate (which eagerly headlined this story and then eagerly removed the story from their site without comment when it was proved false) — sources which we rely upon to be reliable (although really if nobody wants to pay for their news sources, then y'all are gonna get what you pay for). It was also on Queerty, which dutifully followed up on the story and first broke the hoax possibility, but it was also on a lot of other websites that never went back and changed "killed himself" to "never existed." It was a headline one day. One Autostraddler commenter even ended up exchanging emails with Terrel's alleged boyfriend and we all agreed something wasn't right here.
In case you're still wondering what happened with that, LGBTQ Nation has the complete rundown, which ends with this conclusion:
Additional findings over the past 24 hours have led us to conclude that this story is a hoax — the result of internet pranksters with nothing better to do than to fabricate stories about such a serious issue as teen suicides. We won't comment on this story further so as not to dignify it with any additional attention. We were duped.
Does it matter that these stories weren't told the way they should have been told by much of the media? Of course. Because the true story is enough, isn't it? We lost two of our best men. We lost two out, proud, African-American men who were advocates in their community and lived true to themselves. We lost our leaders and we might never know what could've been done to keep them with us.
In conclusion, everyone should be really nice to each other. Don't pull pranks on the internet or make fun of people or yell at anyone. Listen to your friend with all the feelings talk about her feelings for ~20-30 minutes. Tell a family member or friend-so-close-they're-like-family that you love them. Take a walk and buy someone a bottle of vodka or potato chips or both and then bring them back home. Live.


If you're considering suicide please visit The Trevor Project or call 866-488-7386. You can also call the National Suicide Hotline at 1-800-273-8255.