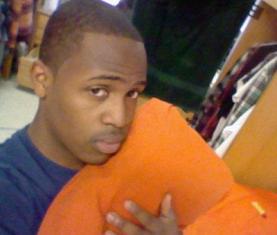 Raymond Chase, a 19-year-old openly gay sophomore studying culinary arts at Johnson & Wales University in Rhode Island, committed suicide on Wednesday by hanging himself in his dormitory.
This is a thing that happened and it was reported on Perez Hilton, who we categorically loathe but were visiting his website because we just wrote a thing about how we categorically loathe Perez Hilton, and so we thought we'd get the post started and by the time we got started there would be other news sources with other information that we could use and link to like a proper news reporting outfit.
But that was two hours ago and now it's 3:30 AM and still it's just Perez fucking Hilton and we're in that weird time of the night where the news-cycle is sleeping and we're awake and here we find ourselves instead on R.I.P Raymond Chase on Facebook, and we're crying because he's so funny and cool in these videos — dancing and rapping and goofing around in the hallways with his friends. And we're sad because it's late and he's a stranger, but he's beautiful and also dead and there are other people in the videos who are still living; people who loved him and now must go on living without him even though they have feelings like "my tear flow has now turned into a blood flow cuz im living with a broken heart." They must go on living with thoughts like "I love you Ray, I wish you would have just talked to one of us!" and "he said I was one of the flowers in his life, but he will ALWAYS be the rose in my heart" and "you were the funniest loving person ever" and "if we're lucky enough in this life God blesses us with an instance of meeting someone like you."

"We mourn and grieve but inside know that you're in a better place where nobody is a lame or hater. You are loved for you baby boy. Who you are inside and out."
+
In the three suicides that happened this week, the dedicated Facebook pages quickly became public mourning places for strangers and friends alike. Inner circles withdrew as the media noise increased. Similar details started getting repeated and few new details have emerged. That hasn't happened yet to Raymond Chase. Maybe it's better that we don't look at all, but we don't know the "rules" of facebook-journalism and so we're not sure, so we're not linking there and we're asking you if you think it's okay, too. But the thing is that this part — before the noise, before the media descends — is the closest you'll get to the actual human person and the heart of the matter beneath the social issues: the human being and the people who loved him. Right now we can still see him clearly and we know the world is less without him in it.
Raymond Chase was a person who liked Harry Potter and Rugrats and was a member of the popular facebook group "I cant spell "bananas" without singing hollaback girl." He's not number five in a week of suicides, he's a unique special person with friends and family who are devastated by his loss. He's a gay college kid who sure seems happy in these videos and pictures but not on September 29th, or maybe he'd never been happy and something even worse happened or something bad had always happened and on that day he knew that he couldn't do it anymore.
His facebook bio is short and simple: "I like to laugh, I like to have fun, and I'm gay."
If you or anyone you know is considering suicide or even just seems a little sad there are resources. Every hospital has a Psych ER in addition to a regular ER and you can go there! I've been! No shame! Just go there. Just talk to someone. Just make somebody talk to someone. Just don't die. Go to The Trevor Project for more information. Don't die. We need you.