Joseph Jefferson graduated from New York City's Harvey Milk High School in 2002, the nation's first public school for gay and lesbian youth.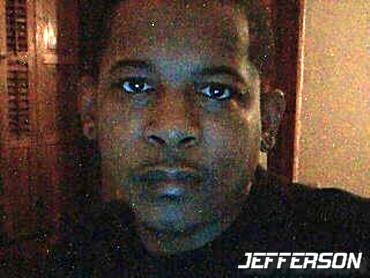 Jefferson, who lived in Brooklyn, remained active in his community, working on HIV prevention and outreach for Gay Men of African Descent (GMAD) and People of Color in Crisis (POCC). A visible member of New York City's ballroom scene, Jefferson recently worked as an assistant to New York City Black LGBT event promoters Laurence Pinckney and James Saunders.
On Saturday, Joseph Jefferson hanged himself, leaving this message to his friends on facebook:
"I could not bear the burden of living as a gay man of color in a world grown cold and hateful towards those of us who live and love differently than the so-called 'social mainstream'."
Author and activist Nathan James:
"As an advocate for LGBT youth, Mr. Jefferson surely made a positive impact on those he met and counseled. But this same nurturing and enrichment he offered to others, was absent in his own life to such a degree, that he felt the only way to deal with the pain of his existence was to end it."
From Joseph Jefferson's Facebook page (via alternet):
"Belonging is one of the basic human needs, when people feel isolated and excluded from a sense of communion with others, they suffer. I have been an advocate for my peers and most importantly youth because most have never had a deep emotional attachment to anyone. They don't know how to love and be loved in return."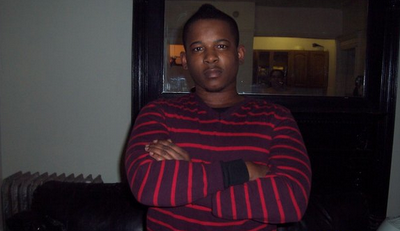 Joseph Jefferson's favorite books included Don Quixote, The Picture of Dorian Gray, Becoming a Person of Influence, Jane Eyre and 48 laws of power.
Again, author and activist Nathan James:
The only question remaining before us today, is whether we will continue to bewail these increasing suicides, without making active measures to prevent them… That next young man who is feeling overwhelmed, is already on his way to the top of that bridge.  he's already fashioning that noose.  He's already cleaning his gun.  We cannot afford any more delay.  We are the help, the only help possible in some cases, and it's already late.
There will be a tribute tonight to Joseph Jefferson at the "I Love My Boo" forum at GMHC on West 24th Street in Manhattan.
Joseph Jefferson had resources. He had a community. He knew other gay people, he had support from peers and benefited from the social outreach programs developed to foster self-esteem and self-worth in LGBT teens. Joseph Jefferson didn't just engage with his community — he led it. But even so, Joseph Jefferson at 26 years old hanged himself because he could no longer bear the burden of being a gay person of color in a "world grown cold."
Do you hear that, world? We can coordinate panels, vigils, cute videos, purple t-shirts, rallies, awareness-raising sessions, marches and outreach programs until we're blue in the face. We can preach to the choir 'til we lose our voices but it's not enough. The world needs to change. The entire world. Are you paying attention. The whole world needs to change. There are people who don't want to listen to anything that comes their way directly and there are people who are afraid to admit they do want to listen to anything coming their way directly and so the only way you can change these people is to go above them to a larger level and that level is the entire world.
I want you to think about what you can do to change how people think.