Equaldex, a new resource which launched last week, has the power to redefine how LGBT activists from around the world keep each other posted in their parallel movements for equality.
The new website, which launched last week with over 4,000 people on a waiting list to register as users, allows users to view maps, historical timelines, and major survey data relating to the status of queer people in law books spanning the globe. A quick glance at the website can give a user an overview of where the world stands on equal marriage, housing and employment discrimination, military service, the recognition of gender confirmation, and more. Users are also able to participate in discussions with one another, modify and challenge information on the website, and add links and statistics of their own, making Equaldex a community that is "crowdsourcing every LGBT-related law around the world." The site's public launch marked the work of about 500 Alpha Testers who input data, tested the features, and gave feedback.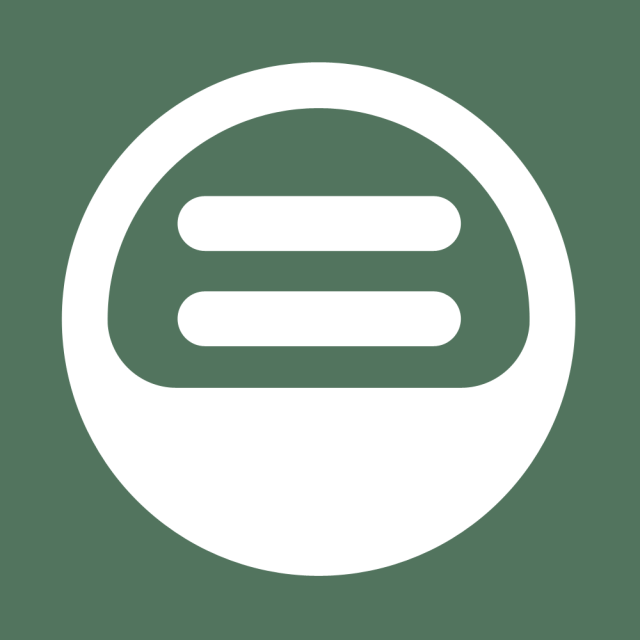 Dan Leveille, the founder of Equaldex, has been working on making it a reality since 2009, when the movement for marriage equality began to pick up speed. "As I began following LGBT rights, I noticed that there wasn't really a solid, comprehensive resource of laws in each country and state," he told me. "I decided to build a site that would just be a map of LGBT rights."
Realizing early on that no site of that scope could remain accurate without the help of a vigilant team of researchers, Leveille decided to crowdsource the information for his project a la Wikipedia. The result is that he is giving LGBT folks around the world the ability to define and explain their own movements for the rest of us.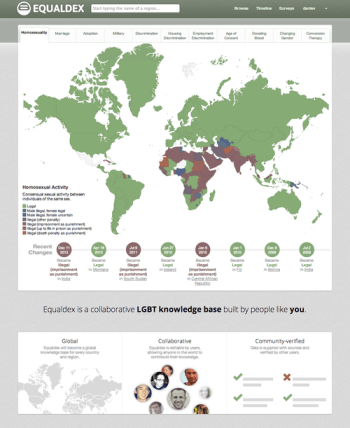 "A lot of people – especially those who don't actively follow the LGBT news – don't really realize what the LGBT rights movement looks like outside of their country," Leveille told me. "I'm hoping Equaldex can provide a more global and realistic view about the legal issues LGBT people in other countries face. Some people [in the US] worry about losing friends when they come out, but in other countries, if someone finds out that you're gay, it could cost you your life. People can learn about what areas of the world are really falling behind and see how they can help, whether it's donating to a regional LGBT organization or just getting the word out."
At the heart of Equaldex is information – data which is meant to dispel myths, give users a platform for their stories, connect LGBT activists, and, ultimately, help to educate queer people around the world about their counterparts in other countries. "Information is powerful," Leveille told me, "and I think Equaldex can help make compelling statements about the global LGBT rights movement."
Leveille's original vision – a world map showing the status of various LGBT rights – is just the beginning. What began as a search for up-to-date news about LGBT rights is expanding into a larger, more specific, informational database, story-sharing, and cultural conversations between users.
"There's so much more I want to do with Equaldex," Leveille told me. "Laws are just the start. In the near term, I want to pull in more data sources and public opinion surveys so that people have a better insight into how the general public of a region feels about LGBT issues. Eventually, I want Equaldex to collect some public opinion data itself to give a better understanding about the social climate of places around the world. In the future, I have plans for Equaldex to become a global knowledge base for everything related to LGBT rights."