Jane the Virgin, a telenovela-inspired new dramedy on the CW, premiered on Monday garnering plenty of positive reviews. It centers on 23-year-old virgin, Jane, who promises her abuela she won't have sex till marriage, and how she ends up accidentally artificially inseminated when she goes in for a routine pap smear. I admit I was skeptical of the plot and was afraid it was going to rely on tired tropes but it turns out it was actually a cute show with a lot of heart. It even has queer women in it!
https://www.youtube.com/watch?v=bgDz0s7xw8A
Jane works at a Miami hotel and is working to get her teacher certification and aspires to be a writer. She has the perfect Life Plan and a patient, police detective boyfriend who's devoted to her. She's done all of this because she doesn't want to end up like her mother, who had Jane when she was 16. But all that goes out the door when a queer woman enters her life!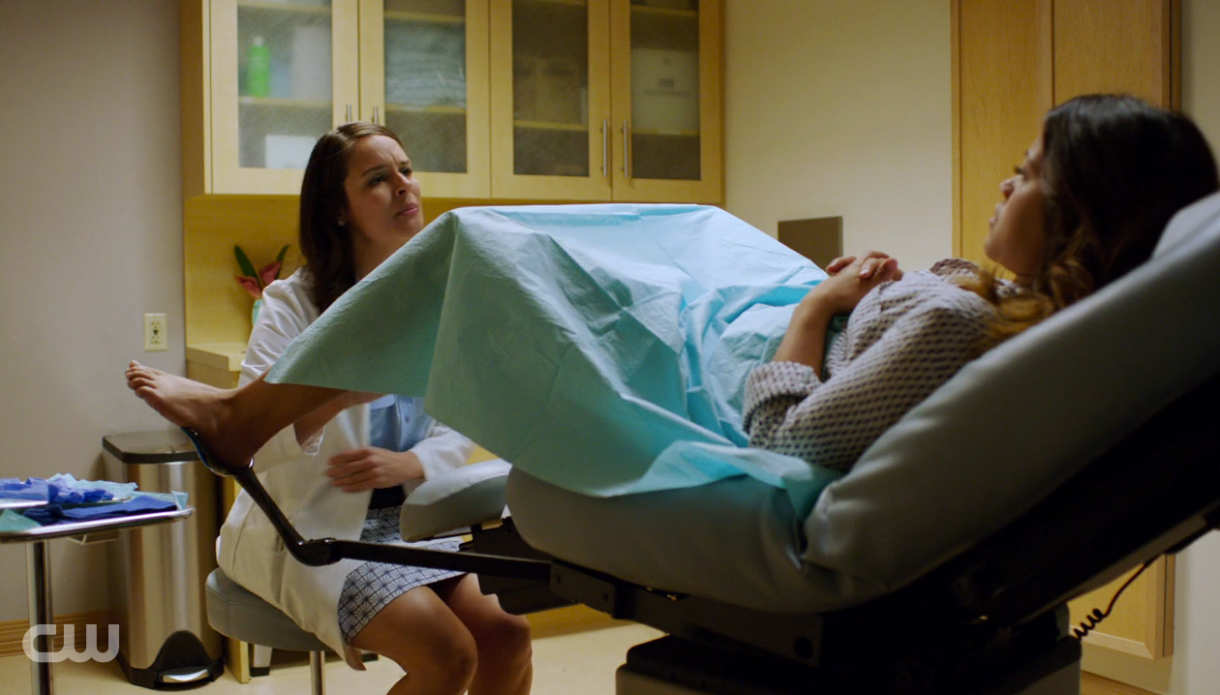 Dr. Luisa Alver (Yara Martinez) walked in on her wife cheating on her with her assistant and is distracted at work when she fills in for Jane's regular OBGYN. Luisa is devastated and too busy holding back tears when she's directed to do a pap smear in one room and inseminate another woman in the next room, who turns out to be her sister-in-law trying to get implanted with her brother's specimen. Whoa, super telenovela! Luisa ends up confusing the rooms and inseminates Jane instead, so she's the whole catalyst of the show. Luisa quickly figures out her mistake but it's too late — Jane finds out she's pregnant. The father of the child is Rafael, Luisa's brother, who is actually Jane's new boss and who also shared a kiss with Jane a few summers ago. Another queer woman is introduced in the first episode when Luisa asks her ex-lover and lawyer Rose (Bridget Regan) for legal advice regarding her big mistake.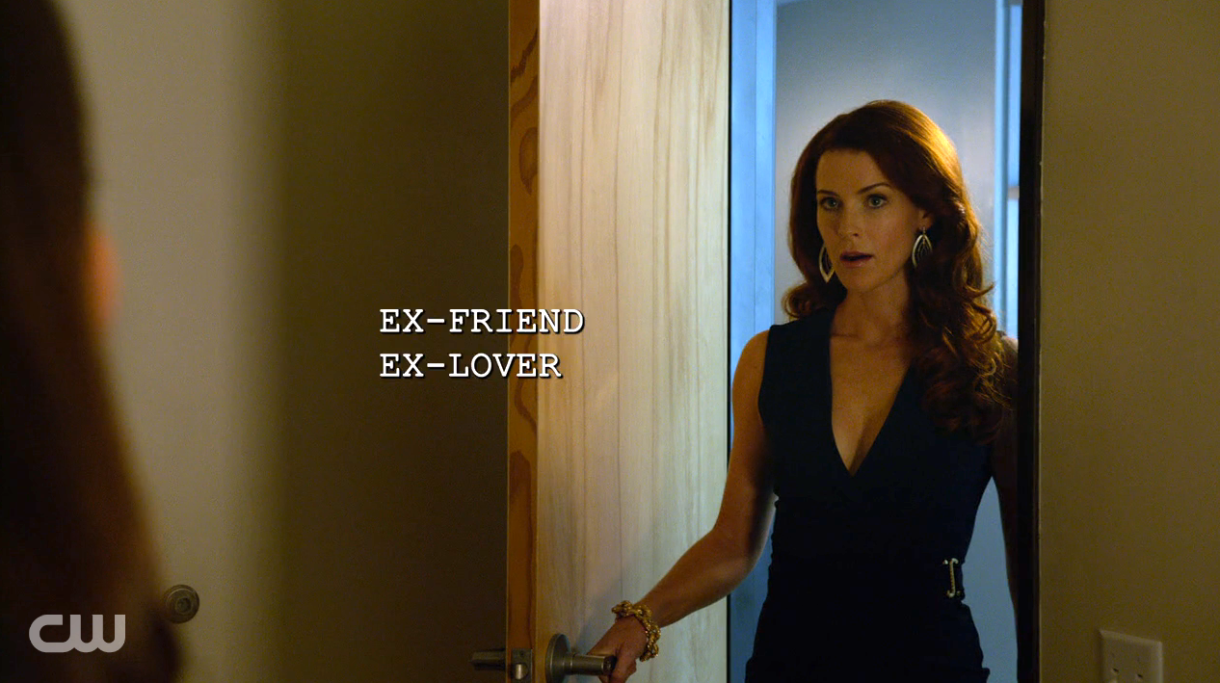 It's only been the first episode of the show but the way they portrayed a queer Latina is a breath of fresh air compared to other portrayals of queer Latinas. She's a woman OBGYN and she's queer, which goes beyond the stereotypical roles Latinas have played in the past, like nannies and other domestic help. Luisa and Rosa are woven into the show like nbd, which is also really awesome. Their obstacles aren't centered on their queerness like the usual coming out or getting married narratives. Their storylines are focused on this doctor's mistake while she has to deal with her partner cheating on her and an ex-lover reentering her life. I'm excited to see how their characters are developed and what they bring to the show.
As for the not-gay parts, the Latina women on the show knocked it out of the park. Gina Rodriguez, who stars as Jane, is a wonderful fresh face that really brings her character to life. She's believable and wholesome and can be funny but also brings sincere emotion to her character. Some of my favorite parts were the hilarious, playful interactions between Jane and her mom, Xiomara (Andrea Navedo), a youthful, fun-loving lady. They act more like friends or sisters than a mother and daughter but their serious conversations about Jane's decision to have the baby were profound and heartwarming and added more depth to Xiomara as a mom. I also liked that Jane's grandma Alba (Ivonne Coll), who told Jane to be chaste in the first place, was not just painted with conservative views.
The show had some feminist elements incorporated into it that I appreciated. I mean, we're dealing with a chaste woman and talk of abortion; it could've taken a real bad sermonizing turn, but it didn't. Once Jane finds out she's pregnant with her boss's child (who had cancer so that's his only specimen he could produce), she weighs her options. The important people in Jane's life — her boyfriend, mom and grandma — all give her their opinion but never put pressure on her or criticize her for what she chooses to do. The most feminist part of this show is giving Jane choice — the choice to either abort a baby she never wanted or bring the baby to term and return them to their father. In another scene, Jane proposes to her boyfriend in front of his male coworkers and gives a super cute speech about why she loves him. Really, I would normally roll my eyes so hard at heterosexual lovey dovey shit like this but what she says to him actually made me shed a tear.
Overall, the show is endearing and a lot of fun. They do incorporate some tired tropes, like the Latin Lover telenovela star and the Spanish-accented narrator voice, but it's to exaggerate and accentuate the whole soap opera-y over-the-top situation going on with the show. Again, it could've been real bad but strikes a good balance between a little campy and heartfelt drama.
Most importantly, Jane the Virgin is out there changing the way Latinos are portrayed on television. It scores points with two really cool guest appearances by Carmen Carrera and Diane Guerrero (Maritza from OITNB). There's so many Latinos working on this show, including the writers, that are making media and filling a void when it comes to Latino representation on TV — it makes my heart explode with joy. It's exciting to hear that Jane the Virgin accompanies Cristela, another show centered on a Latina hoping to make a career as a lawyer, on primetime television. We need shows like Jane the Virgin on TV to offer an array of Latino narratives, rather than the same ones we're used to consuming. You should definitely give it a watch, at least for the queer Latina woman.