We all know the type; they're our partners, our friends, our lovers, our chosen family. You walk into their room and there's three different whips hanging from the wall for decoration. They pull out five different dildos and ask you "Which one?wp_postsThey lend out their copies of How To Be Kinkier and More Than Two so often they keep needing to replace them. When you start to explain a new exciting toy hitting the market they tell you they've already ordered two.
Well, I am that jerk! A partner once called my room "a sex toy mausoleumwp_postsbecause I have yet to discover a way to store them. Various careers of mine have meant a growing (and at times overwhelming) sex toy collection. So, what do you get the jerk that already seems to own everything? Something weird, my pals! Get them out of that comfort zone! Here are my suggestions to help stuff their stockings and whatever else during these holigays.
---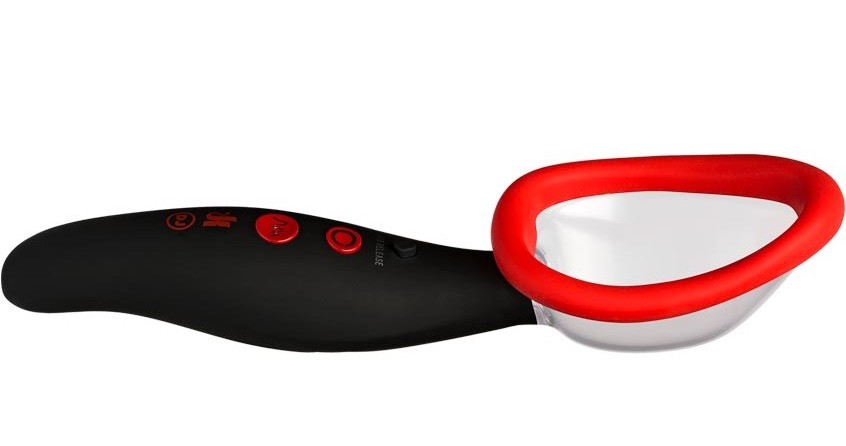 So does your local sex enthusiast own a vulva pump? I doubt it. Of all my sex-enthusiastic pals, I only have one who owns (and loves) pumps. Vulva pumps are awesome! So are nipple / clitoris / chest and penis pumps (including FTM penis pumps) for that matter. Pumps essentially bring blood to the area that's being suctioned, a pretty different sensation than vibration. They also enlarge the area, which may not sound sexy or pleasurable to everyone but definitely can be! To the sex enthusiast who has everything, a new way to play with sensation and appearance could be an exciting new territory! Pumps are great addition to any sort of kink play; however, you don't need to be an experienced kinkster to try out and enjoy these toys. Be aware that there's a chance certain pumps might not fit every body, so check out the measurements carefully!
I love the ease of the Automatic Pussy Pump (but hate the name, hence why I call it a vulva pump). For a more elaborate experience, try L.A. Pumps. These come in a variety of sizes and types, and are more of an investment since the pumps and cylinders are all bought separately (meaning it's also fully customizable).
Hole Punch is a wacky brand. They make some of the most beautiful and smart and original dildos I've had the chance to try. They also have one hell of a sense of humor. The Chewie is exactly what you think: a Star Wars themed sex toy (but also-yes plz to that shape). I didn't know I even wanted a carrot-shaped butt plug, but guess what, I do!
And it doesn't stop there! Get your sex enthusiast partner who has everything this nun-shaped dildo and pray for redemption (jk, live in sin). Or maybe you want to fuck them with this silicone popsicle on a hot day? Do you love the idea of a bottle inside you without the pesky fear of jagged shards of glass lacerating your tender flesh? Well, look no further! Honestly, these toys are pure joy.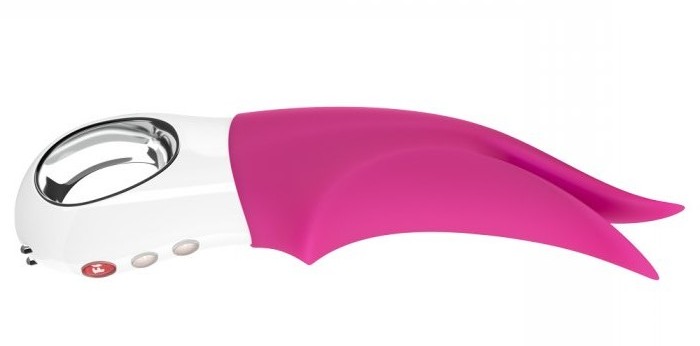 This Fun Factory toy is awesome — rechargeable and waterproof while giving you a bunch of different ways to play with sensation! Put the tip directly over a clitoris, cup the whole thing around a vulva, lube it up and stroke a shaft of a penis. And then when you're done with that, put this toy on your nips, the bottom of feet, cupping or directly over the anus. If the person who has everything enjoys vibrators but doesn't have this, then IT'S TIME.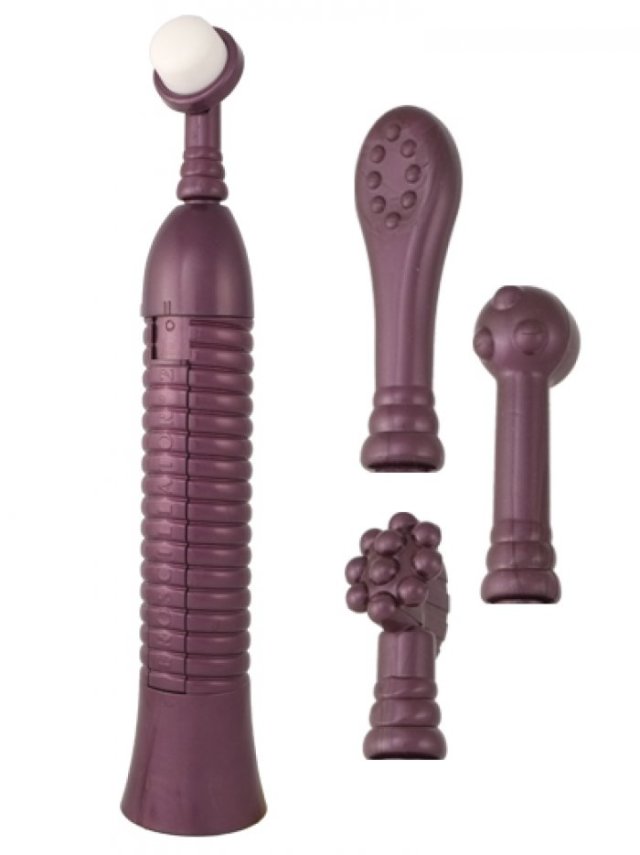 This toy is timeless, as in it literally looks like it's a spaceship from the 1950s. But what it lacks in design, it makes up in unique power! It doesn't vibrate, but goes in super tight circles (oscillating, hence the name). Add the marshmallow tip for added cushion (it's worth it). This is a great toy for folks who enjoy the Magic Wand or take a long time to achieve orgasm. The sensation is different and IMO results in less numbing than can occasionally happen when using the Magic Wand for an extended length of time. Another bonus is this toy's a lot lighter, meaning it's more gentle on your wrists. When your partner unwraps this gift and thinks you got them a toothbrush you get to grin and say no, it's so much better.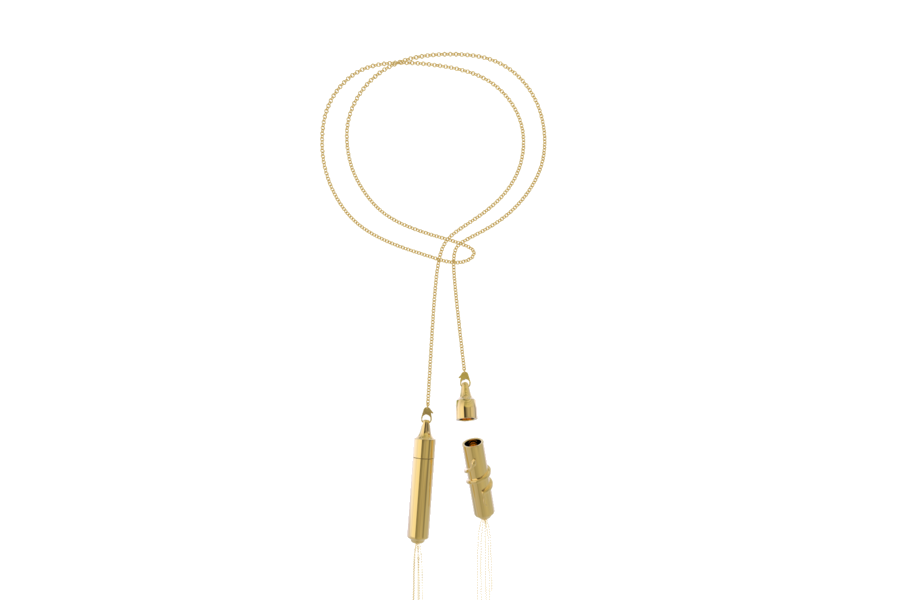 "I'm a lube enthusiast,wp_postsI said once, making dead serious eye contact at my partner, while pouring a whole bottle of lube into my hand. Everyone should be a lube enthusiast! Anyways, I love a cute and clever way to carry lube around for on-the-go bathroom hookups, and Unbound did it! Also, what you put in these vials is only limited to your imagination! Put in your favorite perfume, or an emergency stash of glitter, or your partner's blood, YDY.
Look, I'm partial to this game because I wrote it, but it's perfect for your sex enthusiast sweetheart! In a world that caters to the straight, the cisgender, and the vanilla, Sweatgasm is a fun, kinky, and surprising game that can be played over and over again. With no assumptions about the gender or sexuality or genitals of the people playing, this game combines LGBTQ references, pop culture, and a lot of queer kinks to create a game that is fresh, daring, goofy, and simply sexy to play. This game is great for those who like group sexual activities but I've also had a lot of fun just playing the truth cards at the bar with pals.
What's great about this toy is that it's not only great for accessibility reasons, it's also a great way to have fantastic hotel sex. If you're like me and the doors in your apartment are basically cardboard stapled to the wall, then this isn't going to cut it for a toy to use at home. But hotel doors? Heavy! Metal! Great to fuck against! Super adjustable, can hold up to 325lbs, and fairly intuitive to use! This is a great gift to get if you and your partner are traveling for the holidays!