Restraints and other toys can be fun, but I've left many a store empty-handed because all my options looked more or less like this.
Image via Amazon
Like, yes, soft cuffs are great! Comfort and safety are important! But I also like to actually feel sexy when I'm having sex, and I can't do that when the available restraints look like fanny packs for my wrists.
Which is why I'm extremely stoked about the jewelry line from sex toy and lingerie subscription service Unbound. The collection includes sleek handcuffs, functional necklaces, stimulating rings, and more, plated in silver and 18k gold. They're discreet enough to wear out — and low-profile enough to carry in your pocket, if you prefer — with a way more attractive aesthetic (IMHO) than alternative options.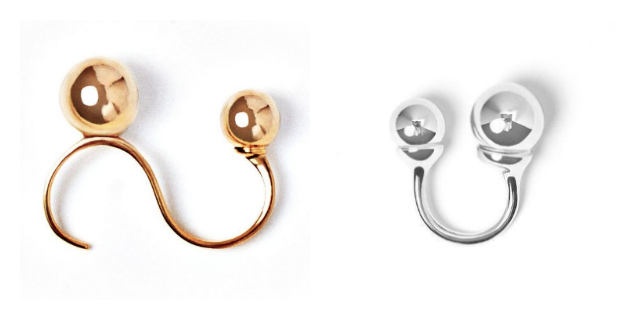 Take, for instance, the wonderfully sculptural Twiggy Massage Ring — available in one- or two-finger (heh) styles, and in silver or gold, all for $37. As one reviewer writes, "It makes me feel SOO confident because I can wear it around all day and it just looks like a cute ring, but I secretly know I've used it during 'me time.'"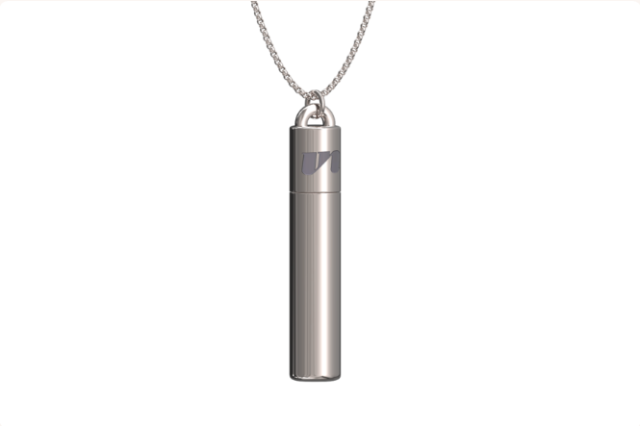 Or perhaps the beautifully simple Lube Vial Necklace is more your speed. $60 gets you the necklace and a 0.125 fl oz container of Uberlube, so you're ready to slip and slide whenever the opportunity arises.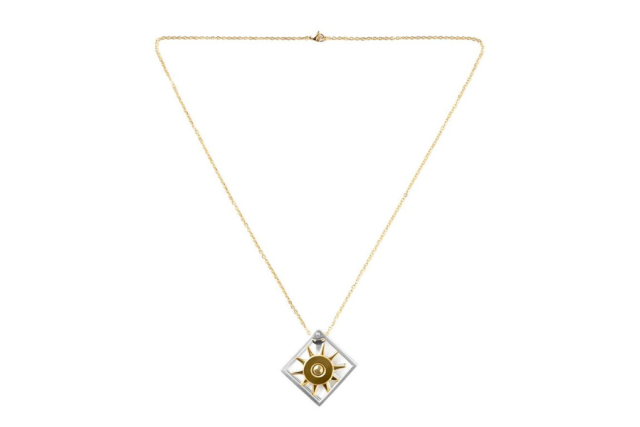 Then there's the Pinwheel Necklace — a $67 silver and gold pendant that articulates to provide spiky sensations, however spontaneous your sex session.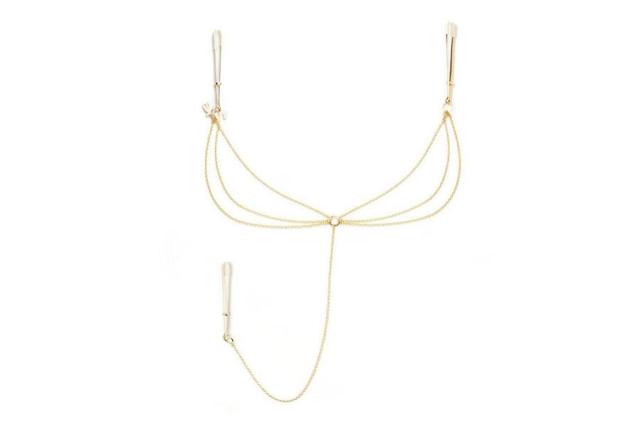 I kind of just want to wear the $49 Cleo Nipple and Clit Clamp with every outfit, regardless of function. That said, it would be even cooler if Unbound offered more inclusive options not just for people with clits, but for people with penises too.
And finally, as promised, several super elegant handcuff options. There are the Simple Handcuff Bangles, available in silver for $37 and gold for $45; the minimalist $40 Silver Bangle Handcuffs; the $53 Amelia Double Bangle Handcuffs; and the Cleo Handcuff Bangles, which go for $54 and are etched with the words "There is freedom in restraint." Outside of the bedroom, all can be worn as regular bracelets. (Note: While the Cleo Bangles come in S, M, and L sizes, resident kink expert Carolyn says, "[They would] only actually restrain someone who really really wanted to be restrained and didn't fight them at all; I have tiny hands, and as a bracelet, I had to fight to keep them on my hands just walking around.")
Have you tried any of Unbound's pieces yet? And do you have any favorite beautifully designed restraints or other sexy wearables of your own?