Words cannot describe how easy this soup is, because it actually takes more effort to describe than to make. It also rather inexplicably reminds me of pumpkin pie (it's probably the cinnamon/nutmeg/orange vegetable combo), which makes it sort of perfect for fall.
The recipe calls for 1 teaspoon of fresh grated ginger, but I used a lot more because I just really like ginger, so add it "to taste." It also calls for four cups of water, which I did not add initially, but which I added some of when the soup looked way too thick after pureeing. In the freezer, this soup kept for about a month, but lost some of its flavour and colour after about two weeks.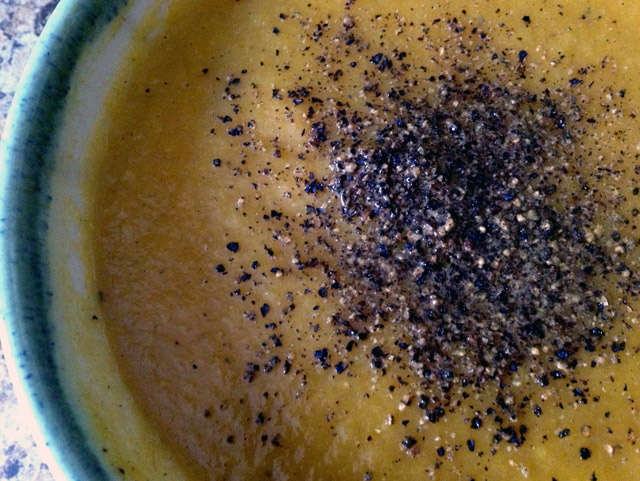 Carrot Ginger Soup
Ingredients:
3 garlic cloves, minced
1 large onion, chopped
2 tbsp. olive oil
6-8 large carrots, chopped
1 large parsnip, chopped (optional)
1 tsp. grated fresh ginger (I used a lot more)
1 1/2 tsp. cumin
1/2 tsp salt
1/4 tsp nutmeg
1/2 tsp cinnamon
4 cups water
2 10 oz. cans chicken or vegetable broth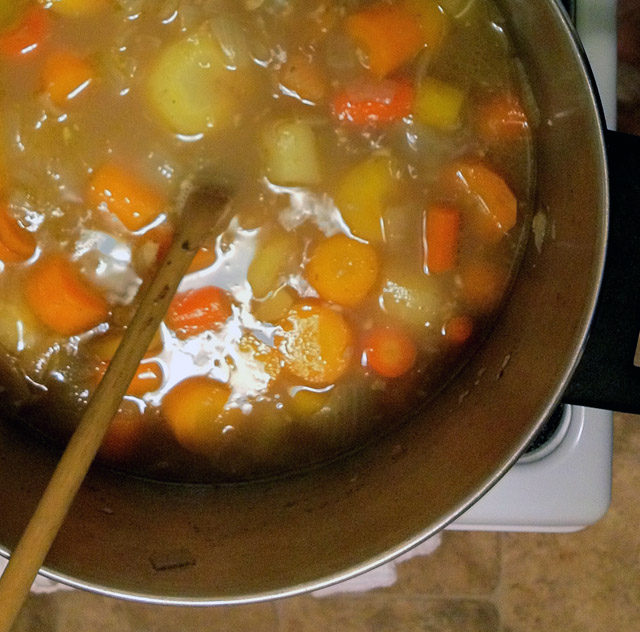 Directions:
1. Heat some oil in a huge saucepan, and start sautéeing the garlic and onion. When the onions start to soften, add the spices and saute for a few more minutes.
2. Add the cut-up carrots, parsnips if you're using parsnips and broth. Cook until carrots are tender and remove from heat.
3. The tricky/fun part is pureeing (stay tuned for a tutorial on how to get pieces of carrot off a ceiling). If you have a blender or food processor, dump the soup in in batches, put the lid on, blend until smooth, transfer to another container and repeat. If you have a hand blender, congratulations! Remember to angle that shit down and be careful about holding onto the pot.
4. Sprinkle with freshly ground black pepper and serve.