feature image via shutterstock
Hey Forty Elephants and Forty Thieves! Welcome to the Friday Open Thread! It's not quite a girl gang from Victorian England, but it is a place where queer women and friends can come together and share pictures and gifs and updates and compliments and just do normal gal pal stuff, you know? This is my first time ever hosting an open thread! How exciting! But also, to be honest, I'm a little nervous.
My week has been filled with a lot of ups and downs. I went to therapy on Monday and Did Not Have a Good Time. Thankfully, I have a really great therapist and a really great friend in Heather so I was able to get back to being close to okay. So my week started off on decidedly the wrong foot. There has been some really good stuff though, and I'm making it through!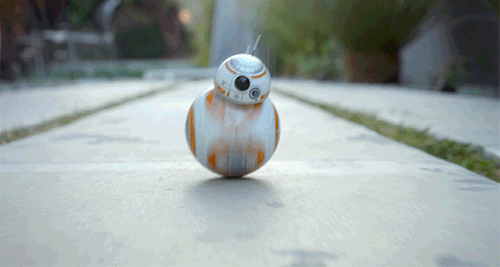 I recently started listening to the Dungeons and Dragons podcast The Adventure Zone, it's super great! I got into it because of Carey Pietsch's terrific fan art (thank you Carey!). I cried so hard while listening to one episode that I threw up! Also, I'm about to start a cyberpunk tabletop RPG campaign (based on the GURPS system) with my brother, their girlfriend and their roommate, so I'm super excited about that! Do any of y'all play DnD or any other similar games? My character is a tough but nerdy mechanic. What kind of characters do you like to play in tabletop RPGs? Have you ever cried so hard you threw up? This wasn't my first time (pretty sexy, right?).
Did you see the Titanosaur at the American Museum of Natural History?? I'm head over heels in love with her. I've been looking at pictures of her and just crying. Do you love dinosaurs like I do? Did you know that the T. rex is more closely related to modern day chickens that to a triceratops? It's true. What's your favorite dinosaur? Normally I would say mine is Therizinosaurus or Parasaurolophus, but I'm falling hard for the Titanosaur. And remember, not all prehistoric reptiles were dinosaurs, so you better not show up here saying dimetrodon, plesiosaur or pterodactyl. I'll be watching the comments for any cheaters.
i love her, my dead, long necked wife pic.twitter.com/emWlezc7eV

— Mey "is this real" Rude (@meyrude) January 16, 2016
I'm also going to be in a local production of The Vagina Monologues (I'm reading the trans one, natch). It's been pretty fun so far being a part of this production, and I'm really glad that I get to be a part of it because it's a fundraiser for the local Family Services Alliance, which helps people, mostly women, who have been sexually assaulted. I went to a practice on Wednesday night and I think I'm really getting the hang of my piece. Except for one line that I feel weird about, but hey, it's cool.
I'm not ready to become a vegetarian full-time, but I am wanting to cut back on my meat consumption. I was a vegetarian off and on one year in college though. In all, I spent about three months being completely vegan spread out over two semesters of college. What are some of your favorite vegetarian dishes and recipes (but not ones with mushrooms because I don't like those)? I do love root vegetables and squash and pasta and salad and fruit and beans and spicy food though. Also I'm willing to try a lot of things (but not really mushrooms). Bonus points for any salads that you love to eat alone while you laugh.
Finally, I've recently been giving out hot takes left and right. I don't like sourdough bread, I don't like caramel very much and Miss Piggy is my least favorite Muppet. When I talk about these things (especially the bread and caramel) I seem to shock people and lose friends. They just can't handle the heat. What are some of your hottest takes?
In case you forgot all my questions:
Do you play any tabletop RPGs and if so, what kind of character do you like to play?
Have you ever cried so hard you threw up?
What's your favorite dinosaur?
What are some of your favorite vegetarian dishes?
What are your hottest takes?
You can honestly talk about whatever else you want to and I'll try to reply!
---
How To Post A Photo In The Comments:
​
1. Find a photo! This is the easy part. Find a photo on the web, right click (on a Mac, control+click), hit "Copy Image URLwp_postsand then…
​
2. Code it in to your comment! Use the following code, and use a DIRECT LINK to the image. Your image link should end in .JPG or .GIF or .PNG or .CallMeWhateverYouWant even. I don't care, but it should be an image suffix! KINDA LIKE THIS:
​

​
If you need to upload the photo you love from your computer, try using imgur. To learn more about posting photos, check out Ali's step-by-step guide.
​
How To Post A Video In The Comments, Too:
​
1. Find a video on YouTube or Vimeo or WHATEVER and click "embed." Copy that code, but first make sure it's for 640 px wide or less. If your player is too large, it will not display properly.
​
2. Copy the code and paste it directly into your comment.
​
3. Go forth and jam.