Hello carrots, turnips, and beets! Welcome to this week's Friday Open Thread! I'm excited for another week with all of your bold and beautiful faces in which we post pictures of our loved ones and pets (especially pets), show off our projects, share our secrets, and generally grow as people. In other words, it's everything you want, it's everything you need, it's everything inside of you that you wish the world could be. So, without further ado: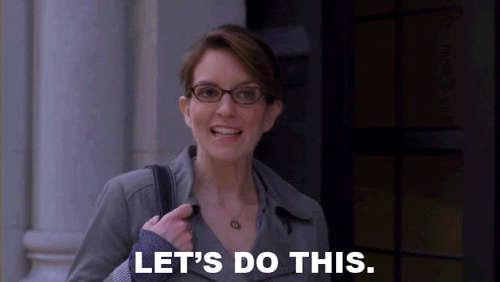 LET'S DISCUSS.
I spent the last few weeks doing a lot of things. There were near-all-nighters. There was an endless stream of coffee. There were alarms that went off on the weekend. There was so much Drake.
And then, last weekend, I was like no I can't I just can't do this right now and BOOM! I spent two entire days lounging in the light of our bay window, wearing sundresses without leaving the house, and shoulder dancing to and from brunch. I watched an entire show on Netflix. I read Interview magazine.
I was reborn, y'all. I'm feeling very hippie flower girl about it. I recommend it so dearly.
And I wanna know what kinda stuff makes you feel that way!
What are the things you do to unwind, dear 'straddlers? Do you take baths? Do you clean? I do that, too. Not sure if it counts. Do you shop? Do you eat? If so, salty or sweet? I can never decide. I wanna know how you check yourself before you wreck yourself. Come one, come all and tell me how you treat yo self!
(Also, feel free to just stop by to: say hello, post recipes, post photos, find your soulmate, reply to someone else's comment and thus grow a rainbow where once there was just rain, talk to me about your job / school / recent accomplishments, post an interesting GIF, etcetera etcetera. I'm here for you.)
---
How To Post A Photo In The Comments:
1. Find a photo! This is the easy part. Find a photo on the web, right click (on a Mac, control+click), hit "Copy Image URLwp_postsand then…
2. Code it in to your comment! Use the following code, and use a DIRECT LINK to the image. Your image link should end in .JPG or .GIF or .PNG or .CallMeWhateverYouWant even. I don't care, but it should be an image suffix! KINDA LIKE THIS:
If you need to upload the photo you love from your computer, try using imgur. To learn more about posting photos, check out Ali's step-by-step guide.
How To Post A Video In The Comments, Too:
1. Find a video on YouTube or Vimeo or WHATEVER and click "embed." Copy that code, but first make sure it's for 640 px wide or less. If your player is too large, it will not display properly.
2. Copy the code and paste it directly into your comment.
3. Go forth and jam.