Chronic sleeplessness is pretty, well… CHRONIC around these parts. Who can fall asleep when there's so much to overanalyze while lying awake in bed! Recently, Rachel sought your sleep advice in a Friday Open Thread and we placed our dreams about dreaminess in a sleep app. We're desperate for a little shut-eye, 'cause lord knows the messes we get ourselves into when we haven't gotten enough.
Which brings us to this roundtable and these stories about what happened to us when we were just intensely, overwhelmingly, unbelievably exhausted. This post is sponsored by Tylenol® PM in recognition that silly things sometimes happen when you don't get enough sleep.
---
Unholy Recap — by Heather, Senior Editor
In the last year, I have written 700,000 words about television. That's almost a million words. About television. I watch a lot of television to recap a lot of television, and also because there will be over 130 queer female characters on TV on 2015, and it's my job to stay up-to-date. Recently, I spent eight hours of one day recapping a really great episode of Glee, probably the best the series has ever done. It made me laugh. It made me swoon. I cried twice. When I got ready to screencap it, I couldn't find the episode online. I couldn't find the episode on my DVR. I couldn't find any mention of the episode on Wikipedia, and even Google was useless. Had I dreamed an episode of Glee called "Unholy Trinity"? Yes, actually. That is exactly what I had done. I went to bed at 4am after finishing a Pretty Little Liars recap, and woke up at 7am to start writing a Glee recap, and sometime during that three-hour span, I dreamed an entire episode of a television show (complete with musical numbers) and wrote a 4,000 word recap about it after I woke up. I was so delirious from lack of sleep, I couldn't distinguish my imagination from reality. I recapped my dream like it was real life. Of course, Rachel and Quinn smooched on the lips in my imagination's episode, so maybe that's not such a bad thing.
---
Inappropriate Refrigeration — by Ali, Geekery Editor
At any given time, I am made up of 90-95% caffeine. The only reason I am an animate human instead of, say, a stapler or a mop in a bucket or a zombie that eats internet comments is because I am dependent on coffee and show tunes for my altogether subsidized energy level. It is therefore no surprise that, as the edges of my consciousness begin to go fuzzy while the ghost of java leaves my very soul, I start to do really dumb things. The dumb things I am willing to tell you about falls under a heading I like to call "inappropriate refrigeration." It is not as sense-making as, "Oh Alison, silly me, you've gone and put the potato chips in the fridge when they should have gone in the cabinet." No. It's much worse than that. In the middle of a freak-out in which I searched frantically for my iPhone, I finally gave in and checked the "Find My iPhone" website like the Good Lord of Location Services intended. "It says it's here! What the? Where is it?" And with a click my otherwise-noiseless and not-wifi-enabled refrigerator started pinging with abandon. I wish I could pretend this has only happened once.
---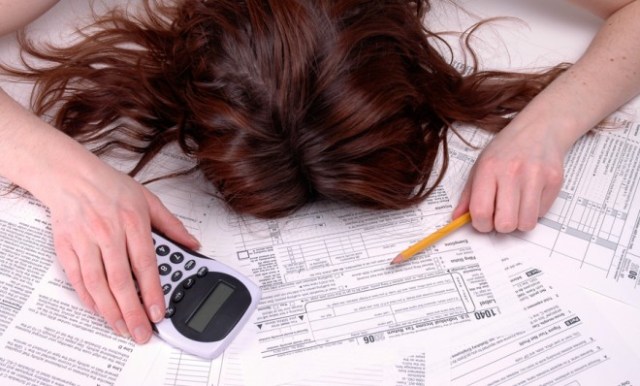 No One Likes Chemistry Anyway — by Mey, Trans Editor
In college I was a terrible sleeper. Feeling young and immortal, I thought that I didn't need to sleep and that I could go to school full-time, have a job, volunteer a couple nights a week and hang out with my friends as much as I wanted. Obviously, this led to some problems when I had to sign up for morning classes. One of the worst was my 8 a.m. chemistry class. As an English Major with zero interest in chemistry and a night owl with zero interest in being awake that early, I knew I was in trouble. So I made a plan. Every morning I would buy a sixteen-ounce double shot mocha on my way to class. Not eight-ounce, not twelve-ounce, but sixteen ounces of double shot caffeination. I would drink it right before and at the beginning of class and hope that it would help me make it through the day. I wasn't that lucky. Every Monday, Wednesday and Friday morning, just like clockwork, I would finish the last sip of my coffee, put my head down on the table and sleep through the next 48 minutes of the 50 minute class. Honestly, the only reason I was able to pass was with some very generous extra credit and the fact that my brother sat next to me and let me copy the notes they took while I was napping every morning.
---
Growing Up is Hard You Guys — by Hannah, Contributing Editor
This one time, like many other times, I overslept. This wasn't the end of the world, because for the most part I work from home or the occasional evening shift at a restaurant. I do this because I'm the definition of "not a morning person." I do a lot of my writing in 10 pm to 2 am window, and if I'm not writing then I'm furiously trying to catch up on House of Cards. I just can't ever find an excuse to put myself to sleep. I've always wanted to know what life is like for the other half; the people who go to bed at 10pm and wake up bright-eyed and bushy-tailed around six, hit the gym and then, I don't know, eat lunch at actual lunchtime? I don't think I'll ever experience that. But this one time, I really, really overslept. The kind of overslept that makes you feel so worthless you might as well just go back to bed and try again the next day. Instead, I jumped out of bed, nearly spraining my neck, splashed some water to my face and zombie-walked my way towards my espresso maker. Determined to make the most of the remaining daylight hours I threw my double shot with almond milk into a to-go cup, added four heaping spoonfuls of sugar and booked it outside. Once I was standing in the sun, I drew a deep breath of fresh air, shook the sleep out of my eyes and took a big fat slug of double espresso with almond milk and four heaping spoonfuls of… salt. I could have gone back and made another cup. I could have thrown it away and gone to Starbucks. I could have done a lot of things, okay? But I was exhausted, I needed caffeine STAT, and my ego was already so bruised that I just forced a grin onto my face and kept drinking. It was inarguably the most disgusting thing I've ever tasted, but it was also a literal wake-up call. I learned that being a grown-up means getting enough sleep that you don't have to force yourself to drink salty coffee.
---
Dancing to Vanessa Carlton Sounds Innocent Enough? — by Carmen, Straddleverse/Feminism Editor
My friends and I pulled a lot of all-nighters together in college to work and also just because, which led to a lot of nights of us being wired and watching Camp in the LGBT Resource Center 'til we passed out. It also led to some of our weirdest and most delusional behavior of which that is surprisingly not included. When we weren't trying to make each other cry by talking about our feelings or writing each other's coming out letters, putting salt in our coffee just to see how it would taste, or jointly hallucinating a man pulling a rickshaw through the library, we were usually singing and dancing. My roommate and I sang songs to each other while we fell asleep. Once, my friend just put on music and started doing cartwheels. And once, we decided to play "White Houses" out loud in the study lounge of my residence hall.
It started innocently enough: we were playing old songs we used to love and laughing at ourselves. But, as so often happens, first it was funny, and then it was real. Or rather, first it was funny and then we were all dancing emotionally to this song and then my friend, mid-twirl, accidentally fell and pushed open the emergency exit door. We then had to make the ensuing blaring alarm stop, and so for a few minutes I imagined myself explaining the entire mess to people who were awoken by said alarm. It was awkward. "Sorry, people in this notoriously quiet residence hall I was, by chance, placed in, we were just dancing to that Vanessa Carlton song."
All in all, it was better than the rickshaw thing, though. That was just plain weird.
---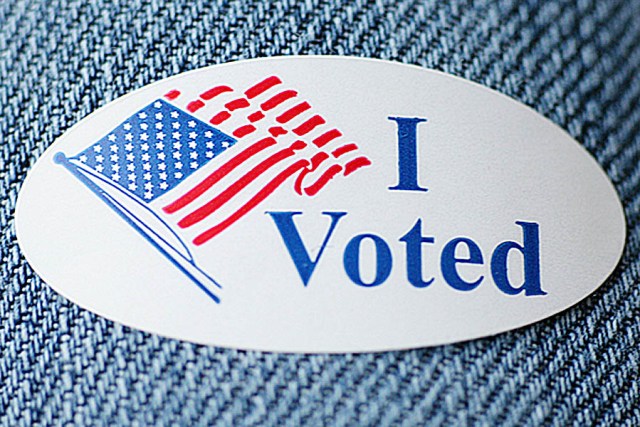 Enemy of the State — by Rachel, Managing Editor
I've always had a deep respect for civic duty and for my right to vote, which is why it seemed totally reasonable to show up at the polling place at 8 am. I had just moved to Milwaukee, WI, and the local elections on the ballot were high-stakes. I didn't want to wait in long lines and lived just a block away from the polling station, so going first thing in the morning was a no-brainer. Until I tried to actually wake up, of course, and also until I realized I was out of coffee. I hadn't slept well, which is a pretty normal occurrence for me. So normal that I decided I should just walk down the block to vote and get caffeinated later, and it would all be fine.
It actually was fine, until I started the voting process itself. I only made it halfway down the ballot before accidentally filling out two bubbles for the same question. Instantly I was back in the fourth grade, baffled by a test question and having to raise my hand to have the teacher come help me out. A saintlike volunteer came to assist me, and in the process handed me off to two or three other volunteers, each of whom I explained my situation to and each of whom so barely disguised their expressions of exasperation that the entire elementary school gymnasium full of voters knew I was a moron. I can't blame them. Forty-five minutes or so later, I finally walked out, having cost the state multiple ballot forms and several volunteers a streak of gray hair. None of the candidates I voted for won. Would a full night's sleep have helped? WE'LL NEVER KNOW.
---
When You're So Tired Even Your Dreams are Apologizing for You — by Stef, Music Editor
I keep odd hours, so my sleep schedule is always erratic, but it's been especially rough the past week or so for no discernible reason. A couple of nights ago, I fell asleep at 10 PM (so pretty early, by my standards), only to come to at 1:30 AM, completely awake. I lay there silently, thinking about falling leaves or counting sheep or whatever I could to try to will myself back to sleep, but I was wide awake and nothing I could do seemed to change that. Around 4:30 I gave up altogether and read for a couple of hours, worrying all the while about how terrible I was going to feel sometime around late afternoon. I finally passed out around 6:30, and fell into a deeply uncomfortable dream I don't entirely remember. What I do remember is that I had screwed something up somehow, and apologized profusely, telling whoever it was, "I'm really sorry! I haven't been getting a lot of sleep lately." I apologized to someone IN A DREAM because of my sleep issues. I'm almost impressed.
---
Passports Schmassports — by Crystal, HR Director
I've done a lot of ridiculously silly things while tired — locked myself out of places, forgotten important things, texted my boss that I love him, etc. The silliest one happened many years ago, while working on a pop tour. I'd worked throughout the entire night and had to go to the airport the next morning with the musicians to get a flight to the next city. I hadn't had any sleep and was so exhausted that, somewhere between checking in and boarding the plane, I'd managed to lose the passports of not just the pop artist but also her whole band. It was a big problem. Panic ensued. Managers and promoters were flipping out because the tour was going to Asia that week and so passports were kind of essential. I was so sleep deprived that I couldn't recall having them in my possession at all, so the blame fell onto one of the musicians. Naturally I felt like the world's biggest idiot the next day, when I finally opened my suitcase and saw all the passports sitting at the top. I guess in my zombie-like sleep deprived state, I must have slipped them into my checked luggage while at the check-in counter. OOPS! Thankfully the passports hadn't been cancelled yet and the artist who copped the blame had a good sense of humor about it. And I didn't get fired.
---
Hey, you could win a thing:
Share your sleepless story on Instagram using #IWasSoTired #Sweeps for a chance to win a $1,000 Bed, Bath & Beyond™ Bedroom Makeover. Learn more here.
https://youtu.be/aqthFLTq6AQ
---
NO PURCHASE OR SUBMISSION NECESSARY. OPEN TO LEGAL RESIDENTS OF THE 50 US & D.C., 18 AND OLDER. VOID WHERE PROHIBITED. Sweepstakes ends 5/1/15. Prize awarded as a gift card. For Official Rules, how to enter without use of a mobile device or submission, prize descriptions and odds disclosure, visit LINK. Bed, Bath & Beyond™ is not an official sponsor of this promotion. Sponsor: McNeil Consumer Healthcare Division of McNEIL-PPC, Inc., 7050 Camp Hill Road, Fort Washington, PA 19034.
We have received information and materials from McNeil Consumer Healthcare, Division of McNEIL-PPC, Inc., the makers of TYLENOL®. The opinions stated are our own. This is a sponsored post.