I was trying to make a list of easily adoptable styles for Halloween costumes, then I was trying to make them gay and amusing. This is the result of that experiment.
1
Jo Calderone
To pull this off, all you really need is confidence and a working knowledge of Jo Calderone's background. So read up on it. These things will help–
A button down shirt and/or a white t-shirt with the sleeves rolled up:
This one is $13.00 at Old Navy, they also come in "husky" sizes it says but I don't know what that translates to in not-little boy sizes, but if it fits, then great.
And some black jeans. There are small Black jeans and big Black jeans, and other black jeans galore. Carry around a dirty rag by your side. You work in an Autobody shop after all, remember? I feel like there should be a section of Autostraddle called Autobody. I think it should be the style section. Just sayin'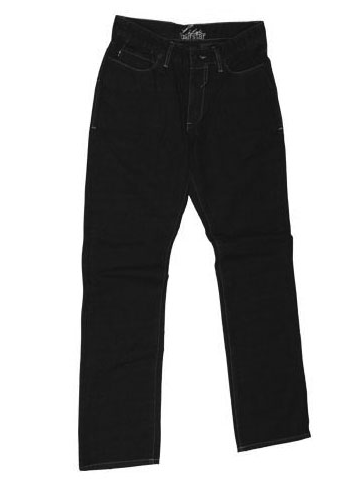 You should probably buy some. Or, you know, the black pants you have are fine I'm sure.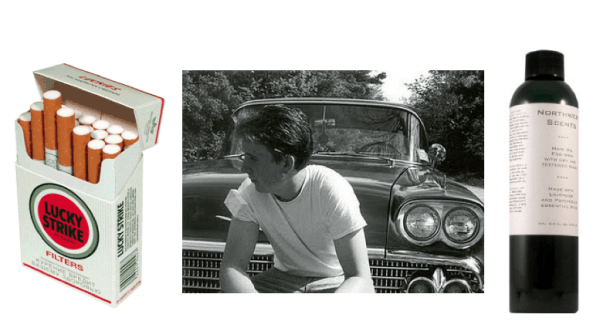 Add the finishing touch of cigarettes and something to slick back your hair.
2
Shiloh
I feel like Riese would make a good Shiloh. I feel like everyone would. I feel like the world would be a much better place if we were all the gender bending fashionable children of Angelina Jolie and Brad Pitt. Maybe.
What you'll need–
An awesome childhood backpack: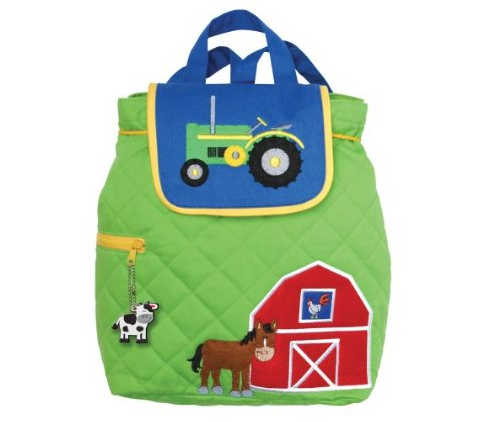 Amazon has a great many (including the one seen above for $22); and like most of these items, can come in use for after the holiday is over.
Doc Martens, cause you already have a pair! (But Amazon has them in case you don't.)
A plastic sword and/or a collared shirt:
If people ask who you are, say you're the biggest outrage to hit newsstands since Rob dumped Kristen.
3
A F*cking Lesbian Kitten
This one's really easy. First you look like a kitten:
(old cats are kittens too)
…then you look like a kitten-inspired lesbian!
(Left to right):
a. Nomis Mystery Hoodie – $84.95
b. Oversized Cable Knit Beanie Hat
c. 6906 Clark Kent Glasses – $6.88
d. Southpole Mens Flannel Shirt – $21.99 )
Bam. You're a lesbian kitten.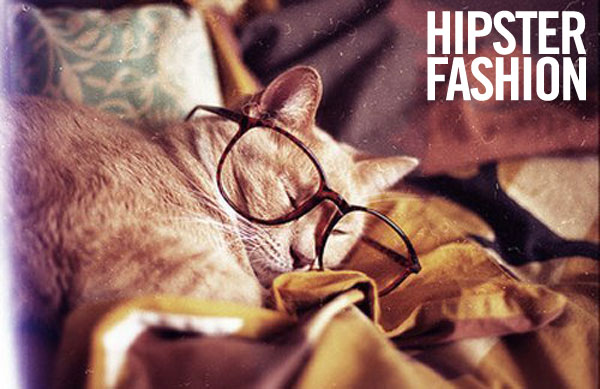 4
Julie & Brandy of In Your Box Office
What better way to be the coolest kid at the Halloween party then by being the coolest kids on the internets?!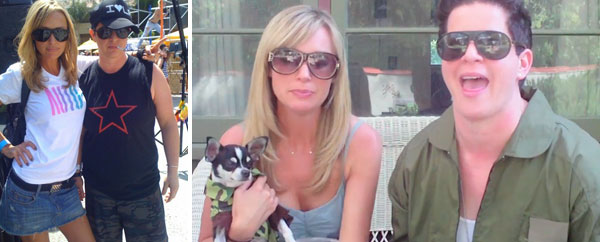 Julie & Brandy are always wearing cool sunglasses, so you'll definitely need those.
If you don't have a real chihuahua named 'Nacho' to carry around, you can grab one of these stuffed chihuahuas on Amazon for only like $12:

If you're Julie, a guitar could go a long way. So does a muscle tank, or a vest and tie situation (like this silk red slim tie from Topman for $28).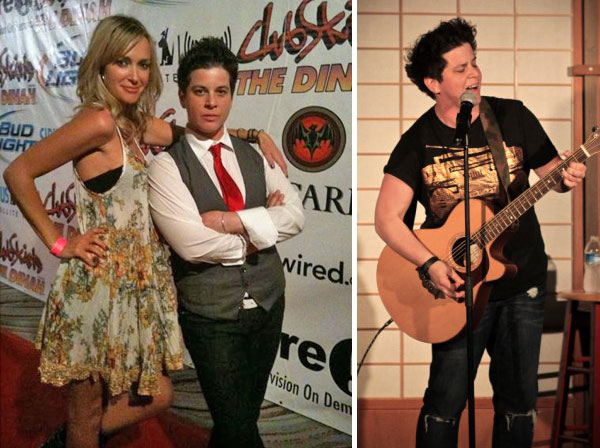 Being Brandy for Halloween is a good excuse to break out that blonde wig. Next you'll need a cute, thigh-or-knee-grazing empire-waisted flirty dress situation and some stylish boots that hit about mid-calf or a denim mini-skirt and t-shirt and, obviously, a perfect manicure in an unexpected color.
Also don't forget the hat. It doesn't have to go with your outfit, just rock it. Both of you. Also, carry around a flip cam and record your adventures!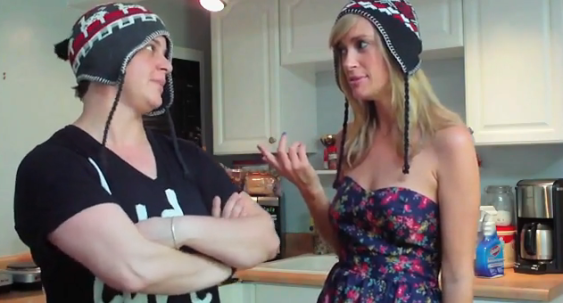 5
Anyone from The Real L Word Parody
Hey remember that Real L Word parody we made? Look! there's even already pictures showing you how it's done! And a whole video you can watch to get the attitude down. Now there is no excuse why you can't do this with your posse of lesbian friends.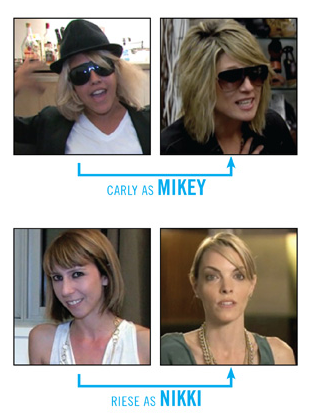 Things you might need–
Cardstock & sunglasses, dreadlock gel ("you will be shocked at how quickly and easily you can turn innocent straight hair into nappy dread-breeding-masses of knottyness"),  hegemonic/ hoop (depending if you're being Romi/Sara / Natalie/rose, respectively) earrings, and a mac laptop.
Bonus
Guess what? Because Halloween is a time of magic, we're starting a very super special homo-Halloween-costume gallery!
Are you a homogay? Are you going to dress up? Are you and your best friend going out as Ellen and Portia? Are you going to look as cute as these kids did last year?
(Oh hey, Holly)
Then take a photo and contribute to our gallery!  Your costume does not have to be gay to submit it! Just creative/cute/funny/yay!  Also, anyone who opts to dress up like a lesbian kitten and sends in a photo will receive a free pizza.
Email your submission to laneia[at]autostraddle.com.