feature image via Shutterstock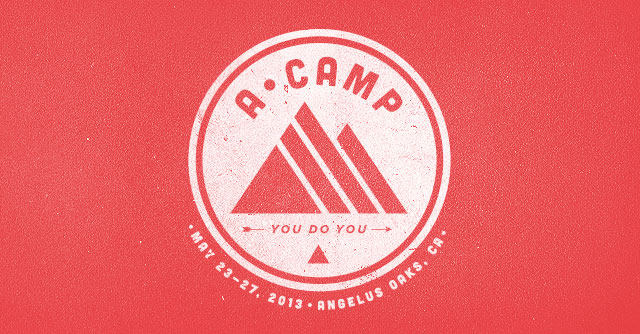 Riese and I are teaching an erotica-writing workshop at A-Camp, because we've both published quite a bit of smut under our sexy alter-egos. My work has appeared in Best Lesbian Erotica 2012 and Leather Ever After, among others, and Riese has published erotica in eight books including The Best American Erotica of 2007, The Best Women's Erotica of 2005 and Dirty Girls: Erotica for Women.
To follow along at home, we figured we'd give you some smut written by my sexy alter-ego. It also kinda works out that this is Masturbation Month (maybe you've heard?). So grab the Hitachi and enjoy this one-handed read!
The Story of Two Girls in Like With Each Other
By Ali Oh
This is the story about two girls who are in like with each other. They are neither in love with each other nor do they hardly know each other, but rather they strike such a perfect chord with each other just as they are. So many stories of sex and senses and emotions are about grandiose, epic love that over-stretches everything in an overbearing umbrella. And many are about one night stands in seedy bars and dark parks with a tone of impersonality to them. Those are good stories, almost every last one of them. This is just not one of those stories.
She has an unusual name. Caileen. She is from North Carolina, where that name is said with honey and twang, the mixture of which sounds like Sweet Tea and the sun. I love hearing her introduce herself–there are so many vowel sounds strung together and strung out, long and lush.
I will call myself Harmony. It's not my name, but I'll change it for two reasons. The first is that my name is boring. In my high school advanced placement english class, there were six of us by the same name. All spelled the same way.
There were 20 people in that English class.
The second reason is that you will know my body very well by the end of this story. Suppose you meet me in the street or I'm the person that serves you coffee or I'm your teaching assistant in your 2 o'clock feminist theory class. Imagine how awkward that moment would be, when you're about to know exactly how I come and what that feels like.
I challenge you to pay attention in your 2 o'clock feminist theory class then.
Anyway, onto the reason you're reading. I met Caileen in high school, when she moved here. We were both awkward and pimply and straight. Or at least, pretending to be one of those three things. The other two were very much our reality. I was the same height I am now and had been since seventh grade, so what better way to make my six foot, zitty self stick out more than to move through grades nine through twelve with a focus on drama. Caileen became the student director I worked with the most and we went to the same university–this university–because we couldn't be without each other.
And now, now the air is thick with summer sweetness coupled with cricket song and Caileen is sitting on a bench with me, looking at a fountain. It is night and there are fireflies. It is like a movie about fairies.
"When are you going to come to your senses and perform for me again?" She asks. She took a long drag on her cigarette. I hate that she smokes. Her voice is so light and pretty and she is ruining it.
I shrug. "When I don't puke up everything I eat from the stress."
"You never used to."
"There's a difference between high school and doing it professionally." I reply.
She shakes her head. "No there isn't." And then she touches me, on the thigh. "I miss you."
I smile. She sees me every day but I know what she means. "Sunday night porno fight?" I ask.
She gets up from the bench. "Let's do this."
You may be wondering what I am talking about now. Sunday Night Porno Fight is a tradition in which Caileen and I find porn of any sort and watch it while eating some manner of greasy food. This week it is Chinese food, because that's what I want. Our local Chinese restaurant is called Yeung Ho, which is very unfortunate. But their lo mein is awesome.
We cannot decide on porn. This is unusual, as Caileen and I pretty much like the same things. I think it's the heat. Or rather the humidity that has settled like a thick sweater on every 100 year old creaking house in the community. After a few minutes I have the dark half-moons under my armpits. We strip our shirts off and continue to search–search my shelves, search the internet, search everywhere for porn.
"What about a good standard. Pirates?" I ask.
She wrinkles her nose. "No. Too many breeders. Let's just search internet stuff?"
"I want a full length."
"I'll give you a full length." She mutters.
"And how will you give that to me?" I ask and I flutter my eyelashes.
"Careful. Don't tempt me."
I snort. "Please. Like you would–"
And she leans in and kisses me and I feel my stomach drop to my toes and rise up in a wave. I grab her waist. She has such a small waist that you wouldn't think there's anything to grab, but there is. There's muscle and I can feel how strong she is, for all of her sweetness and smallness. And I feel those muscles flex as she takes me down, sweeping my legs out from under me and pinning me to the couch by my wrists.
She snorts now. "Please. Don't ever tell me what I would and wouldn't do."
Frankly I should have seen it coming. Caileen hates to be predictable. She equates it to boring.
"Lesson learned," I say. "Now kiss me again?"
She puts on her stubborn face. "No." Caileen likes to contrary because it's the opposite of being predictable, and by the transitive property, also the opposite of boring.
"Then let me kiss you?"
She looks and the ceiling and bites her lip. She relishes in a few extra seconds and I smile. Her eyes flick back down to me and she returns it. I know she knows I know her and that I love her for it. "Okay."
She lets me go and I crane my neck up as slowly as I can, afraid if I move too suddenly she'll come to her senses and decide that this isn't a good idea. Then I stop that thought. Why isn't this a good idea? With Caileen and I, the drama is always on the stage. Or played out on purpose for our own entertainment. In the quarter of a gasp that it takes me to reach her lips, I think all this. And then I think nothing else because her lips are hugging me and pulling me closer, closer.
It is at this point that I experience what all the girls melt over. It is Caileen's signature move. And I know it's coming and it still catches my breath and holds it in my chest, filling me with the silly helium of being thoroughly handled. She takes both her hands and runs them through my hair. But not on the top of my head, on the back of it where my hair meets my neck and tickles it when it gets too long. There's a pressure and I can feel the points at which all five of her individual fingers connect with me, pushing energy into me. Her thumbs are on the side of my face. Like every other girl I've ever heard her talk about, my head just falls right into her power and I feel like I am being steered, controlled. But I also feel like I am being cradled. There's no one else in my life right now that I would trust more with my head than her.
We are still kissing and part of me says to itself, how dare I? How dare I fall for the signature move when I've heard about it countless times over Chinese food? I decide to give her my signature move right back. It is easy, because we are both shirtless and sweating and I don't even have fabric to contend with.
I take a finger and imagine it into a feather. I draw spirals around each vertebra, each shoulder blade, each shape curving into the next and following the flow of her curves and her skin, which is pulling and stretching as she squirms at my touch.
Then she stiffens. Smiles. "No fair," she says.
"You did it to me," I reply.
"And you liked it," she retorts.
"So did you," I say, and it is the honest truth.
She just shrugs. And I feel her hands fall, stopping at my collar bone and then continuing until she hovers, right above the big brass button on my cutoffs. She waits, looking at me and raising one elegant eyebrow in a question mark. Perhaps she is waiting for me to beg.
I don't, but I do hide a smile. Caileen is a lot of fun. Instead of begging, I curve in and kiss the flat, smooth bit just above her belly button. I move in fast and she doesn't expect it and she gasps and giggles and pulls my hips up from my waistband with a powerful jerk, making me a puppet with my cutoffs being the strings. Something inside me roars. She does not let go.
Caileen reels me in so I rub against her thigh. My body goes limp and my head goes slack and I let her put me wherever she wants.
And then she pops the button open, as if her mind whispers a thought into existence and the real world listens with no effort. My insides change from roaring to melting, melting into the couch, into the heat in the air around me. I evaporate.
She peels the denim off bit by bit and I grab her shoulders. They are solid and I love feeling someone under me that I will not break. I love feeling a person really there, sweating with me, resistance as I dig my nails and the pads of my fingers into her instead of a waif.
She does not waste time. She takes what she wants when she wants it. Apparently that impulse wins over the desire to give me the opposite of what I want all the time, because she grabs me with her entire hand and brushes my clit with her palm. There is no feather light touch, no "stroking." There are no delicate words or actions and I will not flower them up for you. She rubs and pushes and penetrates deep and wide. Perhaps that would have split me open, but I am so wet, slick, and spread for her.
I know Caileen and she will not be satisfied with doing everything herself. I don't even rip her clothes from her body, but rather I contort my hand between the fabric and her skin and I climb in her clothes with her. She is swollen big and it isn't difficult to find her and to make her sing a nice low C in my ear. It comes from that area just above her belly button that I'd gotten to kiss before.
There are no pornographic lady cum shots. But we do shudder together, muscles opening and closing like mouths screaming in ecstasy. And we do sigh into each other. And we do harmonize into the thick summer air until our bodies go the way of the sound waves and disappear into the heat.
She sits, perched on my lap, facing me. Her giant eyes wide and her blonde hair mussed up, but not tangled.
"Come back and act for me?"
I grin just a little bit.
"Okay."
She balls her fists up and punches the outsides of my arms in excitement, pert nose wrinkled up.
"Don't get carried away," I say. "I'm only gonna do the little stuff."
"All I want," she says, hand in the air in a solemnly-swear. "Totally cool, it's all I want." She pauses, cocks her head to the side, looks at me. "You look so much happier when you're acting. When you're making something."
I nod. "You are probably correct. You know me best."
"Could you pass me the dumplings?" She says, and flops down next to me.
Like I said. No sweeping romances, no epic tales. I gave you exactly what I promised.