Do you know about ELIXHER? You should! It's my new favourite thing, and will be yours too.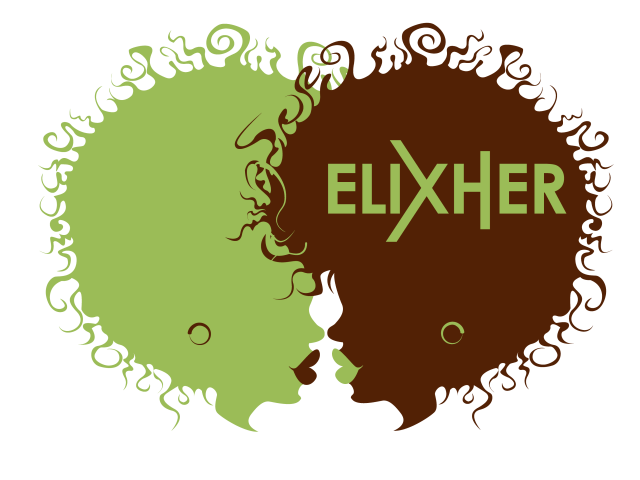 If you haven't heard of ELIXHER, I strongly suggest you check it out. As described on its website, ELIXHER is:
"your go-to resource for all things empowering, thought-provoking, and pertinent to the Black female queer community and experience. You'll find news, uplifting profiles, local events, political commentary, personal reflections, and more."
Pretty cool, right? The website is the brainchild of writer and editor Kimberley McLeod who started the site in 2011 because how often do we get to see fully-dimensional queer women of colour in the media? Not often enough! McLeod understands just how important visibility is for LBTQ black women: she has firsthand knowledge of the power of the media to "to change hearts and minds, and more importantly, affirm communities too often relegated to the sidelines." When you go to ELIXHER you'll find articles on everything from the implications of oppressive language to Michelle Obama and cultural assimilation to poetry! Yes, that's right: ELIXHER has a creative writing coloumn. You'll also find hair and skincare advice specifically for women of colour, and let me tell you, my life (and my hair) changed as soon as I started following advice and using products specifically formulated for my hair!
Like Autostraddle did, ELIXHER has recently launched an Indiegogo fundraising campaign to help the site grow and to officially launch Elixher, the magazine! Kimberley McLeod explains that "each contribution will make a meaningful impact to raise the visibility of Black lesbian, bisexual, transgender and queer women, as well as provide relevant, relatable and resourceful content." ELIXHER magazine is looking forward to launching unprecedented columns such as will provide more in-depth reporting and unprecedented columns such as a fitness feature with Black lesbian health expert, Aja Davis, and a recipe section with Black lesbian chef duo, Rakita Lilliard and Chef Nina B of LoveLust. It will also continue to provide great coverage on trans* and youth issues and same-sex families, which are often ignored in the mainstream media. The site is also planning on featuring poet and activist Staceyann Chinn and America's Next Top Model contestant AzMarie Livingston. Funds from the Indiegogo Campaign will also help expand Elixher mixers and social events to Atlanta, Chicago, and Oakland! Yeah, that's right: Elixher exists offline as well as online and is a powerful tool for building community for lesbian, bisexual transgender and queer black women.
Here's Kimberley McLeod on ELIXHER and the fundraiser:
Remember when Autostraddlers confirmed that they are in fact the best and most supportive audience who deserve all the cookies and t-shirts and You Do You stickers in the world? Well, Elixher was inspired! You can support Elixher's and make a donation by visiting their Indiegogo campaign page – and yes, there are perks for donating! If you happen to be in the Washington D.C. area you can celebrate and support the fundraising campaign on March 30th, from 10 p.m. to 3 a.m. at Tabaq (1336 U Street NW Washington, D.C.). There's a suggested donation of $15 dollars and there'll be DJ Mursi Layne and ELIXHER DC Host Committe members including ommunityorganizer Nikisha Carpenter; Jessica Rucker, co-creator of freakOUT; Aisha and Danielle Moodie-Mills, creators, threeLOL.com; and Jade Foster, the founder of The Revival Poetry Tour. Mark your calendars!