Cecily McMillan is an activist involved in the Occupy movement, but that probably isn't how you've heard of her. More likely you're familiar with her name because today she was found guilty of assaulting a police officer. The NYPD claims that McMillan intentionally elbowed Officer Grantley Bovell in the face on St. Patrick's Day 2012. McMillan and her defense claim that McMillan elbowed someone behind her without knowing who they were in an attempt to stop them from groping her breast. It appears that the jury eventually came to believe the NYPD's narrative.
McMillan's conviction occurs against a complex backdrop of factors: a criminal justice system that has consistently proven itself to be flawed in its considerations of women defending themselves from men (just ask CeCe McDonald and Marissa Alexander); a type of police brutality that has been particular to the Occupy protest in some ways but certainly did not begin with it; the persistent looming specter of rape culture. The deeply embedded cultural narratives that make McMillan's shocking conviction possible are complicated, and they're strong enough that to many, her conviction isn't really shocking at all. McMillan had photographic proof of bruising on her breast, and her history as an activist who specifically promotes nonviolent tactics makes her unlikely to assault a police officer. None of that mattered, though. Much about this case is confusing, but one thing is clear: The stories that our culture tells itself about violence, justice and women were ultimately more convincing to the jury than the actual evidence.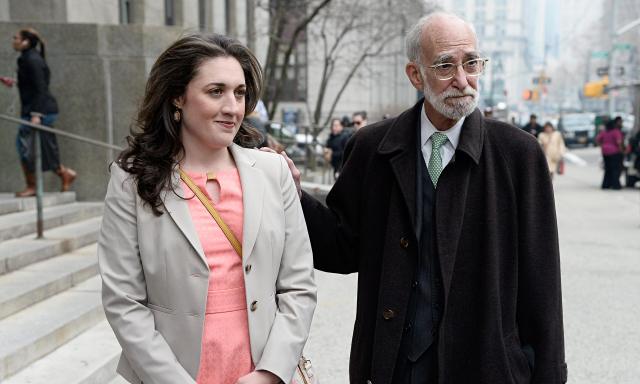 The history of the NYPD's violence against civilians is a long one, and McMillan's trial is only one recent data point. The longstanding "Stop and Frisk" policy is a good primer on why McMillan faced an uphill battle: The legal system has been supportive of police's right to invasively access civilian's bodies for quite some time and hasn't required any real rationale for doing so. Occupy Wall Street brought the issue of police brutality into the national news; while black and brown people in NYC had long experienced violence at the hands of the police, Occupy provided photos and video of violence committed against unarmed young white people, which provoked much more mainstream outrage. An independent investigation by four law clinics found that "the NYPD abused Occupy Wall Street protesters and violated their rights on numerous occasions," and explained their findings in a report called "Suppressing Protest: Human Rights Violations in the U.S. Response to Occupy Wall Street." Assistant district attorney Erin Choi, who prosecuted McMillan in court, told the jury that McMillan's account of events with Bovell was "so utterly ridiculous and unbelievable that she might as well have said that aliens came down that night and assaulted her." Given the long history of brutality and violation by the NYPD, and given the violence experienced during Occupy — "Supressing Protest" notes a number of specific incidents ranging from "judo-flipping" people with cameras out to throwing protestors into the air to choke-slamming protestors into cars — Choi's argument seems at best naive and at worst an attempt to gaslight McMillan and the public into believing that the evidence of police brutality simply doesn't exist.
Even more disturbing than that one outrageous comment by Choi were the parameters for what evidence was presented to the jury at all. Molly Knefel at the Guardian points out that the jury was specifically denied critical contextual information, and testimony of NYPD officers was privileged over physical evidence of the incident:
…the jury didn't hear anything about the police violence that took place in Zuccotti Park that night. They didn't hear about what happened there on November 15, 2011, when the park was first cleared. The violence experienced by Occupy protesters throughout its entirety was excluded from the courtroom. …Judge Ronald Zweibel consistently ruled that any larger context of what was happening around McMillan at the time of the arrest (let alone Bovell's own history of violence) was irrelevant to the scope of the trial. …Despite photographs of her bruised body, including her right breast, the prosecution cast doubt upon McMillan's allegations of being injured by the police – all while Officer Bovell repeatedly identified the wrong eye when testifying as to how McMillan injured him.
Although it's any attorney's job to try to emphasize the evidence that supports their client's story and detract from the evidence that doesn't, what happened in the courtroom during McMillan's trial is a microcosmic representation of a persistent social reality: the ways in which cultural patterns of violence, especially against marginalized people, are made invisible and instead presented as isolated interpersonal events. In this way, campus sexual assault is downgraded from a national epidemic to an unfortunate misunderstanding between college kids. Violence against trans women is figured as a single transphobic individual, not a widespread and deadly problem. By removing the larger context of McMillan's assault from the courtroom — like, for instance, the fact that Bovell has a history of violence and misconduct with the NYPD — the prosecution effectively denies that McMillan's assault is part of a systemic problem and denies jurors the opportunity to come to that conclusion.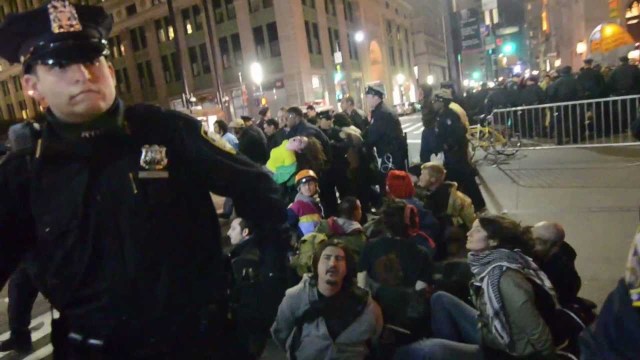 McMillan's conviction is about more than just denying the existence of systemic violence, however — it's about the legal phenomenon of punishing the people who suffer it and specifically of punishing women. In recent years, we've seen women who have defended themselves against violence in some way punished by the courts while their attackers receive little or no punishment. CeCe McDonald was the victim of an enraged attacker, but she ended up behind bars, not any of her attackers. Famously, under the same law which did not convict George Zimmerman for the death of Trayvon Martin, Marissa Alexander was sent to prison for firing a shot that hurt no one in an attempt to scare away her abusive partner. McMillan's conviction fits with a cultural narrative that insists the violence that's perpetrated against women isn't a problem, but a woman who defends herself from it is. Of course, this concept also ties in neatly with the narratives perpetuated by rape culture: specifically, that it's much more likely for a woman to lie about being assaulted than it is that her assault was real. Par for the course, Choi's comments in court read like a page out of Victim-Blaming for Dummies. From Anna Merlan at the Village Voice:
Choi called McMillan's claim that Bovell had grabbed her "absolutely offensive" and "physically impossible," and said it was "absurd how nonsensical that story is." If McMillan was truly grabbed, Choi said, the young woman would have reported it right away. She pointed out that she spoke to a social worker and a psychiatrist in the hospital after she was arrested, and didn't mention the incident to either of them.
In McMillan's trial, we have the opportunity to see not just what misogyny, victim-blaming and apologism look like in action; we get to see how they prop up larger systems of oppression and violence. In her argument, Choi is relying upon a belief that she trusts the jury to already have, or at least be familiar with: "Real" survivors of sexual assault divulge all the details about it immediately to the proper authorities and take all possible opportunities to pursue legal action. If they don't, it means they're lying. This idea, of course, ignores key facts, like the fact that McMillan's assault was committed by one of the "proper authorities" and that McMillan had just seen more than enough police violence go unchecked to know that reporting would likely be futile. The useful myth of the Lying Woman allowed Choi to effectively direct attention away from the independently proven phenomenon of rampant police violence, and back to the level of the individual. When it's employed deftly, this kind of invocation of rape culture's ideology can totally obscure any awareness of systemic oppression that a person might have been drawing close to.
One important thing to note is that Cecily McMillan is white-appearing (she's multiracial), something which has likely radically affected how her story has turned out. Although McMillan's assault is appalling and inexcusable — as is the court's ignoring it and convicting her of assault — it's also something that happens much, much more often to women of color and doesn't generally receive the outcry that McMillan's story has. It would be a mistake to look at McMillan's story as an isolated incident or even just an incident in the context of Occupy and its attendant police brutality; it's important to remember that this has been happening for long before Occupy and that it has mostly happened to people of color. Even if we couldn't stop McMillan's conviction, we can use the visibility from it to support the people of color most often targeted by police violence. We can refuse to bend to the pressure to put on blinders and instead turn floodlights on the whole system.