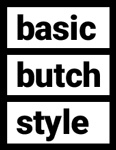 ---
Holiday parties are a nice reprieve from the gloom and monotone that characterize winter weather for many of us. Amidst the gray and cold and snow of the season, these chances to reconnect and strengthen relationships bring light, celebration, and friendship. Whether hosted by your employer or your best friend from grade school, a holiday party invites you to wear festive and playful attire, matched to the right level of formality for the occasion.
Determining how formal an event will be is something more of an art than a science in 2019. Most of us can parse out what's intended with descriptions like "formal," "semi-formal," or "casual." But what do you do with an invite that asks you to come "dressed down," or requests "elevated casual?" If you're me, you call your mom and make frantic inquiries about whether your outfit is appropriate. To spare the rest of you the 45-minute phone call, I've put together a cheat sheet to help you classify your wardrobe.
(But really, in the spirit of the season, consider calling your mom/mommi/mom-figure/most mom-like friend!)
Dressing for a Holiday Party Cheat Sheet
Casual: An event at your workplace, if you're not given significant time to change and/or it takes place during work hours; at a friend's house, if they are hosting an informal potluck or game/movie-centered evening; at a restaurant, if there is no dress code, you plan on eating at the bar, or it takes place early in the evening. Casual events still require you to put effort into your outfit, but do not require a jacket or sweater. Athletic shoes are acceptable, but avoid the types of sneakers that you'd exercise in.
Dressy: An event that takes place in the evening, at a restaurant that serves primarily dinner, or a friend's house where they are hosting a sit-down dinner. Dressy events usually require a blazer or sweater, dark pants or jeans, and non-athletic shoes.
Formal: An event taking place at a restaurant with a jacket requirement for men; at a friend's house where they have rented a catering service; or a work party that starts after dark. Formal events generally mean a suit is appropriate, whether a pantsuit or tailored men's suit. If an event takes place after dark, your safest colors are gray, navy, and black.
If in doubt, go dressy — you can always scale up or down to meet the requirements once you've assessed the scene. When choosing outer layers, blazers and cardigans can work interchangeably, but avoid wearing a suit vest without the accompanying pants and jacket.
As you put together your outfits, focus on texture: fabrics like plush velvet, soft flannel, and chunky knits evoke the coziness of the season. This is your time to go bold with accessories, working in patterned ties, socks, and shoes. To stay thematic without detouring into tacky, stay away from novelty patterns like snowmen and Santas, and opt instead for colors and patterns that call to mind holiday decorations without mimicking them.
---
In this dressy outfit, a navy velvet blazer sets the right tone for an evening event. It's paired with a blackwatch flannel — a winter staple — and a knit tie. These comfortable fabrics ensure that the outfit doesn't skew too formal, while the dark jeans and brogue shoes elevate it beyond casual.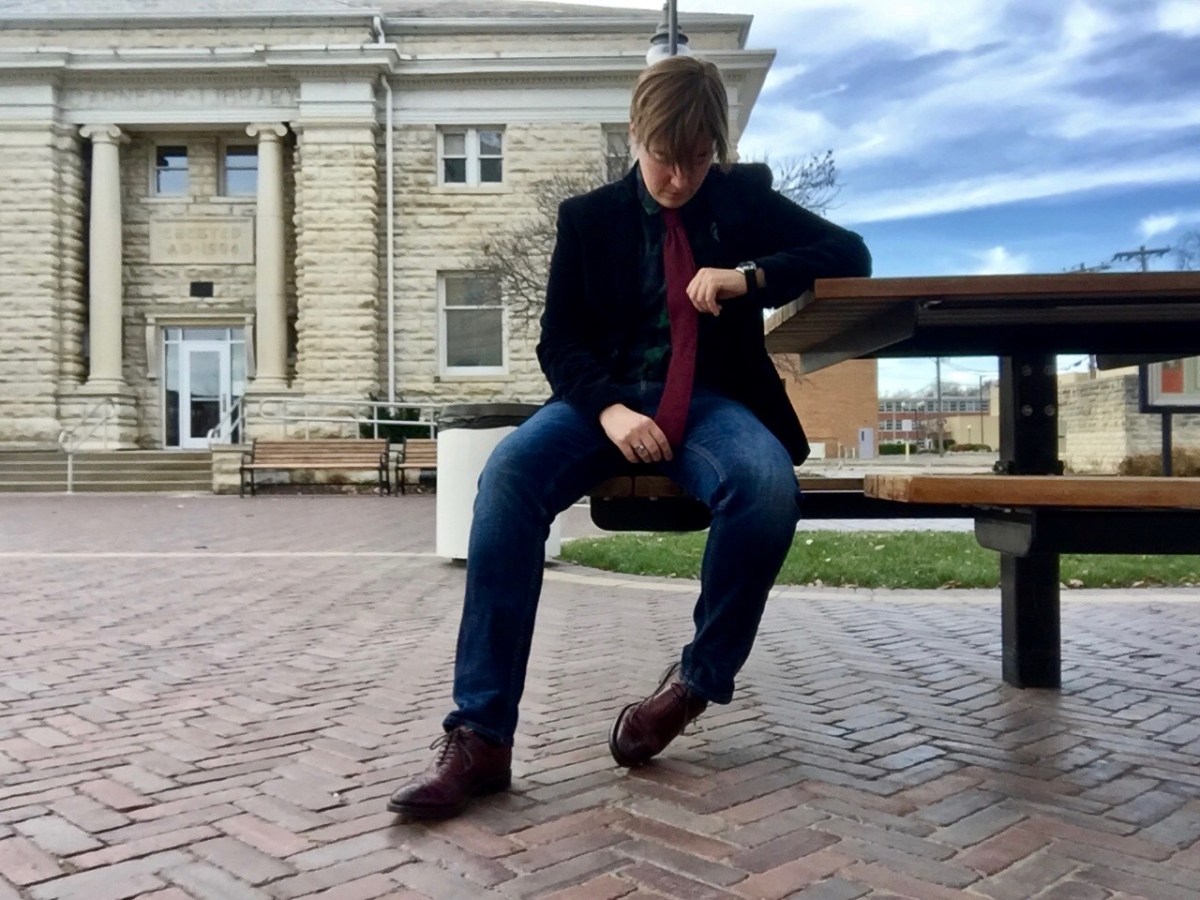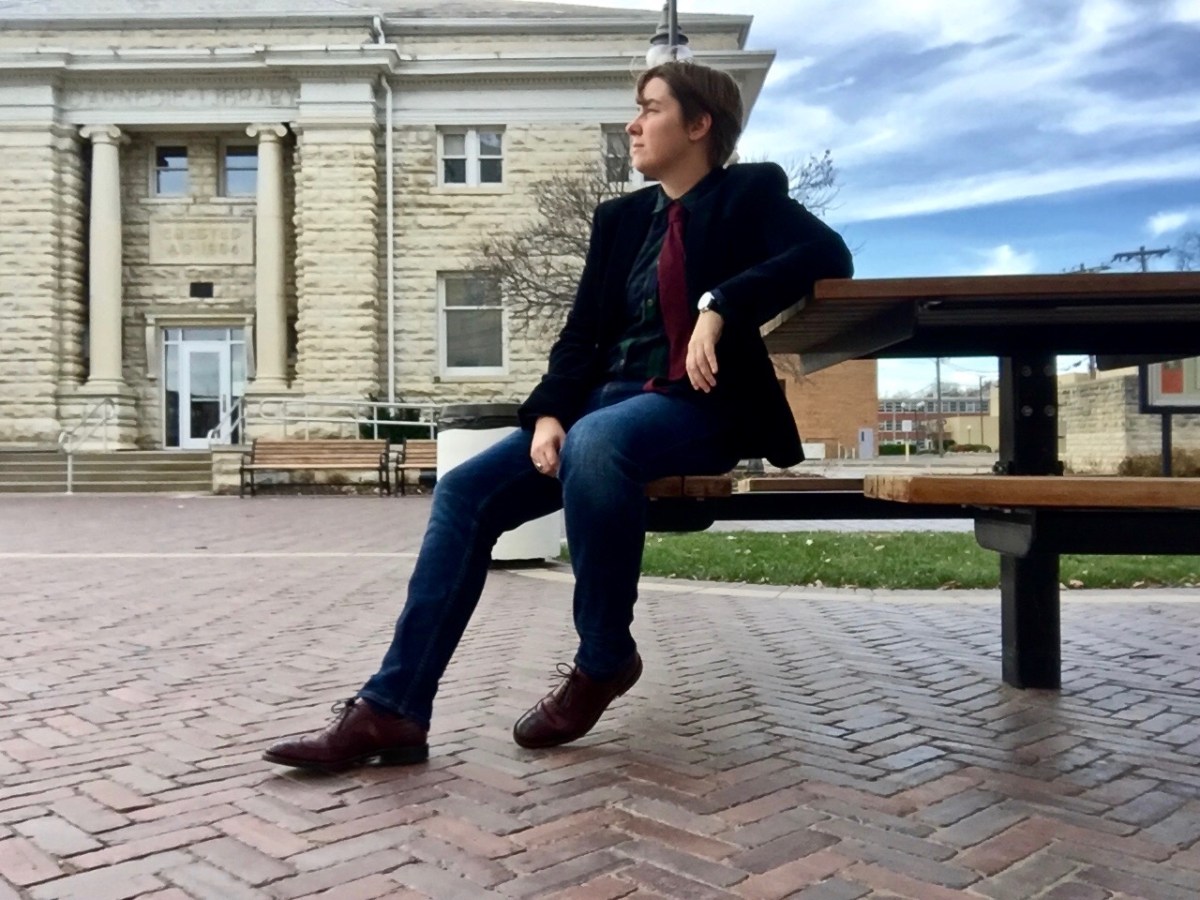 In this formal outfit, a dark gray suit with subtle crosshatch patterning is paired with a bold tie that calls to mind candy cane stripes, and the same brogue shoes. The suit and shirt are straitlaced, which allows the accessories to shine. You could take this a step further by adding colored or patterned socks, a pocket square, or a tie clip. If you're coming straight from work, swapping out a subdued tie for a patterned tie is the only substitution you need to make.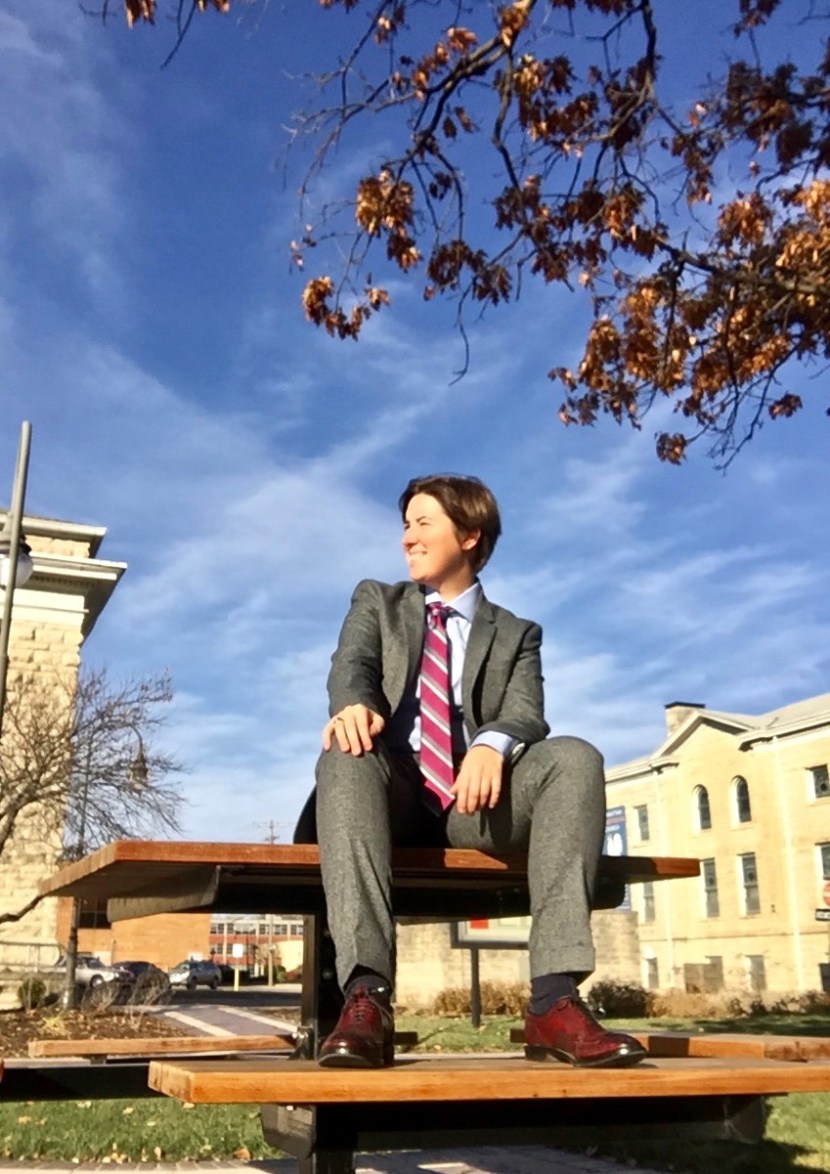 To take either of these outfits down to a casual level, you simply lose the jacket and tie. Keep the nicer shoes and dark pants, and partner them with a solid crewneck sweater or flannel shirt, and you'll keep yourself looking cohesive.
Remember that style is equal parts looking good and feeling good. Find the fabrics and outfits that make you confident and build on them! That way, whether you gather for a New Year's toast, join hands to light menorah candles, or lean in under the mistletoe, the last thing you'll be worrying about is your clothes.`