Hi squirrel friends! The winners are listed below under their respectable items. If your name has a '*' next to it, please contact alex@autostraddle.com with your mailing address.
Welcome to the First Ever Autostraddle Pride Raffle/FUN(d)RAISING extravaganza! Some of our favorite lez-friendly retailers and service providers are sponsoring our existence and you can reap the benefits. Signed photo of Uh Huh Her? Check. Vibrators? Check! Trendy lesbian t-shirts sported by superstars like Tegan & Sara? OBVS. Free City? You bet! There really is something for everyone!
Q: How Do I Enter?
1) For every $5 you donate to Autostraddle, you get one cyber-raffle-ticket. Click donate below:

2) If you're attending our RODEO DISCO Pride Party on June 28th and you buy your ticket online in advance for $12, you will automatically get TWO raffle tickets.

3) Anyone who bids on our SPECIAL AUCTION ITEMS (the first is Laurel Holloman's dress from Episode 607 of The L Word, the second will be unveiled next week) and forwards their bid confirmation to yourmom@autostraddle.com will also be entered in the raffle.
Q: Where's My Ticket?
A: "Ticket" is just the word we're using, there are no physical tickets. If you got your raffle ticket by donating, you'll receive an email confirmation from Paypal for your donation amount and everyone will receive an email confirmation directly from autostraddle within 48 hours.
Q: How will I know if I won?
A: On July 3rd we will post a vlog/podcast (TBD) of the drawing. We will be hungover during the filming of the drawing. We'll then email all the winners, get your shipping addresses, and send you the prizes!
We're really excited about this … check out what we got!
Auction:
Tina Kennard's Dress From Episode 607 of the L Word – SOLD!


+

+

+

+

+

Here are the winners! We'll be notifying you by email if we have your email address and mailing out the prizes next week. If we don't have your email and you have won, please do email alex@autostraddle.com!
+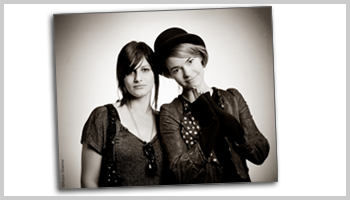 Uh Huh Her Signed Print (2)
Photograph by Robin Roemer, SIGNED by Uh Huh Her (Leisha Hailey and Camila Grey):
A. Townsend & Valerie McGarry
+

+
Two Babeland Gift Bags each containing: (1) Silver Bullet w/battery & (1) Orchid-Gs with batteries and (4) workshop tickets:
Erica Kagan & Carrie Harrington
+
+
"Clothing with a Masculine Attitude, Feminine Fit"
Gift Package A: two t-shirts from their "White Party Collection" (size medium):
Carrie Prater
Gift Package B: two t-shirts from their "White Party Collection" (size medium) and a Rex Toyo Blue Straw Fedora (size medium):
Katherine McDonough
Total retail value of $250.00.
++
Two L Word Gift Packs : "The L Word" Season 5 DVD and Season 6 poster:
Christine Andrews & Sara Werner

+
+
+
Two packs including (2) 410BC T-shirts each:
Grace the Spot & Elizabeth Allen
One package including (1) 410BC T-shirt and (1) 410BC hat:
Vikki Reich
Vikki Reich++
Showtime Gift Pack A : Nurse Jackie Poster, "Secret Diary of a Call Girl" Season One DVD, "The L Word" Season Five DVD:
Michelle E.
+

+

+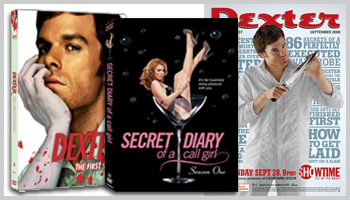 Showtime Gift Pack B : Dexter Poster, "Dexter" Season One DVD, "Secret Diary of a Call Girl" Season One DVD:
Bridget Swetin

+
+

+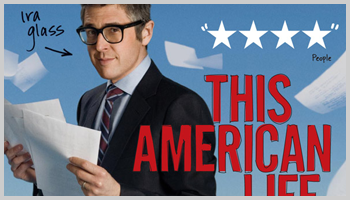 "This American Life" Poster signed by Ira Glass
(Click thumbnail for image of full poster):
Laura Wooley

+

+
+
One Craftster Gift Pack: "Handmade is Better" T-shirt, Skully Scissors Tote Bag , "Knitting is Knotty" sticker and Bumble Bee Measuring Tape:
Debra Kelly

+

+
Three sets each containing: (1) Set of PacMan buttons, (2) Temporary Tattoos, (3) 'Geeks Are Hot' Buttons and (3) Robot Buttons:
Trip Berger, Kristina Kelly*, Kristi Kehoe
One set of Rocky Horror buttons (7): Miss Jackson

++
Two Lesbian Literary Double-Packs – each pack contains (2) of Cleis's hottest lesbian releases:
Lauren & Eleanor Anderson

+

+

+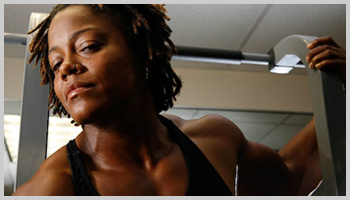 1 Free Personal Training Session
with USA Women's Rugby Player Phaidra Knight, either at your own gym (in apartment building) or at the New York Sports Club at Sheridan Sq. – Christopher St.
(Unless otherwise instructed, only nyc area residents will be entered for this prize): B. Abisla
Sexy Gift Pack from Early2Bed : (1) Climax Gems quartz splash vibrator, "Special Delivery" DVD, Wickedly Sensual Risky Romps Massage Oil, pink studded collar:
Mary Allison Macdow

+
+
Autostraddle
Autographed Photograph of Tinkerbell Autostein and 6-pack of Autostraddle buttons:
Leann Colby
+

+
RELAXU.com Gift Pack from PurePro Massage Oils, Inc.: R-Lotion Lavendula, R-Lotion Pink Grapefruit & (3) Peppermint Pedango Foot Lotion:
Xenia Blanco

+

+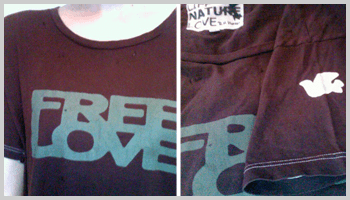 Vintage FREE CITY T-shirt
"Free Love" – size XL
Robin O'Hare
Robin O'Hare
+

+

+