Hello! Welcome to a very special edition of Music Is Our Hot Hot Fix: the Fall preview. I'm being rather American with the title because as an Australian, I'm familiar with this 'Fall' you speak of. Even if we did do Fall here, it wouldn't matter because right now it's Spring. I know right, that's just how my hemisphere rolls.
Intern Emily and I –  with behind-the-scenes help from Intern Jen – are going to tell you about the awesome albums and tours that are coming up over the next three months. There is so much that we can't possibly write about 'em all, and so I'll save my rant about Bob Dylan's Christmas album for the highly anticipated Music Is Our Hot Hot Fix: the Christmas preview.
But for now, here's who and what we're excited about and in some cases, nervous about. You should also tell me what releases you're looking forward to so that I can listen and praise your fine musical palate in the upcoming Fixes.

Muse, The Resistance
I've been waiting my whole life for this album, or at least since Muse's 2007 epic Black Holes and Revelations. When the awesomely catchy but blatantly Queen-inspired track 'United States of Eurasia' was leaked last month, I got a little nervous. But now that their first single 'Uprising' has hit the airwaves, I have regained my confidence that this record is a very strong contender for record of the year. Muse, I'm sorry I (almost) doubted you.
Release Date: 15 September. Buy from iTunes if you'd like the animated artwork and behind-the-scenes video.
Touring: USA (late September) and Europe (October – December)
+
Intern Emily: Tegan and Sara, Sainthood
Without a doubt Tegan and Sara's Sainthood is the album I am most excited for. If it is anything as good as I Feel It In My Bones, when they teamed up with Dj Tiesto, then Sainthood is looking to be Tegan and Sara's best work to date. For the first time ever, the sisters actually collaborated and wrote songs together and to top it off, they are also releasing a three book set with writing and photographs titled On, In, At. Much like The Lynch, Tegan and Sara can do no wrong.
Release Date: October 27
Touring: Yes, USA (October), UK & Europe (November)
+
Jay-Z, The Blueprint 3
I've been waiting for Jay-Z to provide me with a new catch cry, 'cause I'm told 'I got 99 problems but a bitch ain't one' is getting tired. One reviewer said this is a great record to listen to while doing the New York Times crossword puzzle, and this's made me curious. This was released last week – has anyone heard it? I've listened to the first single, 'Death of Autotune', a few times and thought it was okay. I'll reserve my judgement for when I'm able to get my hands on the whole disc.
Release Date: Out now
Touring: The UK (Sept) and the US & Canada (Oct/Nov)
+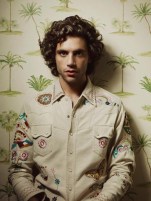 Mika, The Boy Who Knew Too Much
Sometimes I think if were possible for John Mayer and Sam Sparro to have a love child, that child would grow up and be just like Mika. He's a little Bowie, a little Scissor Sisters and a little Robbie Williams, which adds up to be a whole lot of eccentric awesome. If you're not familiar with who this flamboyant British pop star is, allow me to refer you to 2007's contagious pop single, 'Grace Kelly' and current single, 'We Are Golden'.
Release Date: 22 September
Touring: Canada and the USA in October. Signed copies are available from Play.com.
+
La Roux, La Roux
La Roux's self-titled album has received critical acclaim and chart success in Europe, Canada and Australia – and now it's finally time for the record to take over the USA. If you're a new reader and La Roux fan, check out the photoshoot Robin did with Elly from La Roux earlier this year.
Touring: Japan and Australia (late-Sept), the USA (Oct) and the UK/Europe (Nov)
Release Date: September 29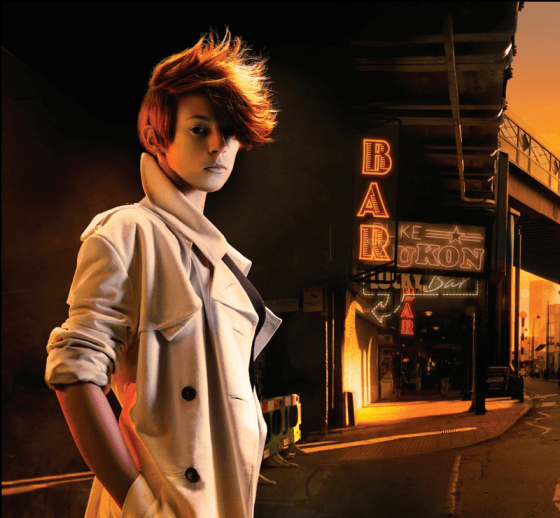 +
+

Intern Emily: Monsters of Folk, Monsters of Folk
Formed in 2004, Monsters of Folk Conor Oberst, Mike Mogis, M. Ward, and Jim James (omg what a line up!) have only released their first album now. Recorded in Omaha with no backup musicians, Monsters of Folk is really just an exercise in fun and experimentation between four proven artists. That's not to write it off however; the three songs they have released so far are really, really good, which is only what I expect from these guys. Listen to them here.
Release date: September 22
Touring: North America (October, early November), Europe (mid November)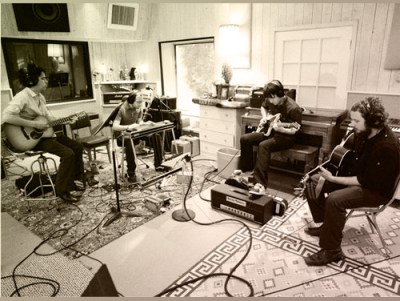 +
Lights, The Listening
Allow me to quote Intern [Hot] Laura, who raved about Lights in last month's Fix: "I'm all kinds of excited for Lights' new album, The Listening, which comes out next month. If the video for 'Saviour' is any indication, it's going to seriously deliver in the nerdgirl department."
Release Date: September 22 (Canada) & October 6 (USA)
Touring: Canada (Sept) and USA (Oct/Nov)
+
+
Florence & The Machine, Lungs
If you haven't yet jumped on board the Florence & the Machine bandwagon, it's not too late. It's already been released digitally, and now Lungs is finally get a physical USA release next month, which is good news for those of you who like the pretty pictures and the liner notes. If you haven't already, submerge yourself in this clip for 'The Drumming Song'.
Release Date: The album is available digitally in the USA, but will have a physical release on October 20.
Touring: Europe (Sept – December)
+
Michelle Branch, Everything Comes And Goes
When I first saw Michelle Branch strumming that big black acoustic guitar in the video clip for 'Everywhere' in 2001, I so badly wished that she was singing about me. I still do, which is why I'm stoked that she's finally over that whole country music phase and has written a new album. If her first single 'Sooner Or Later' is any indication, not much has changed since her 'Everywhere' days and so if you didn't like Michelle back then, this won't change your mind. But if you did, I don't think we'll be disappointed.
Release Date: November 10
Touring: So far only one show scheduled – 19th Sept @ Penn State University
+
Intern Emily: Weezer, Ratitude
Just one year after releasing their sixth album, Weezer is back with Ratitude. It's been argued that Weezer hasn't been the same since The Blue Album (though Intern Katrina claims that she still liked Maladroit) but 2008's self titled album was fairly well received. Judging from their first single "I Want You To", Ratitude should be pretty good too. Also I want everyone to watch Weezer cover Kids/Pokerface. Thank you.
Release date: October 27
Touring: So far just three shows in California (September)
+
Basement Jaxx, Scars
Basement Jaxx are consistently spectacular, and I don't see this changing any time soon. On the upcoming album Scars, Basement Jaxx had the fine taste to recruit one of my favourite Aussie's Sam Sparro to provide vocals on the track for 'Feelings Gone'. Autostraddle's Stef once summed up Basement Jaxx perfectly when she said: "I know I like new Basement Jaxx songs before I hear them. They make everything look easy."
Release Date: September 21
Touring: Throughout the USA and Europe (Sept – December)
+
Twilight Saga: New Moon Soundtrack, VA
ZOMG you guys! Twilight 2 is nearly here! What dreamboats! What intensity! I haven't read the books, but I have seen the first movie and it gave me an unexpected and slightly uncomfortable crush on Kristen Stewart. The tracklist for the New Moon soundtrack has been kept on the D-L, however it has been confirmed that the first single from the disc is a custom-made by Death Cab For Cutie, and it's called 'Meet Me On The Equinox'. I truely believe Death Cab were born to one day write a song for this franchise. While Twilight isn't for everyone (over 13), I believe the people behind the franchise haven't put a foot wrong, and I don't think they're going to start with this compilation.
Release Date: October 20