It's June, can you believe half a year went by so fast? And June is National Gay Month or something, so we knew it'd be especially important to have a really bangin' Miss June. Duh.
Firstly, a little refresh of the Calendar Girl concept for any newbies:
We just think Maxim, COED and Playboy shouldn't get to corner the market on "monthly devotions to very very good looking women.wp_postsWe know lots of hot lesbians who also look good casually lounging on bedsheets and hanging out at the pool/on the couch.
Each month our photographer Robin will shoot a Le Cadeau by Robin set (as featured on WeTV) with one beautiful, talented, smart, interesting and sexy lesbian lady. At the end of the year, we'll have a pretty kickass calendar that you can buy for 2011, which is our last year on earth before the apocalypse. Don't you want to keep track of that in style?
+
---
+
This month's Autostraddle Calendar Girl is:
Nicole Pacent
Miss June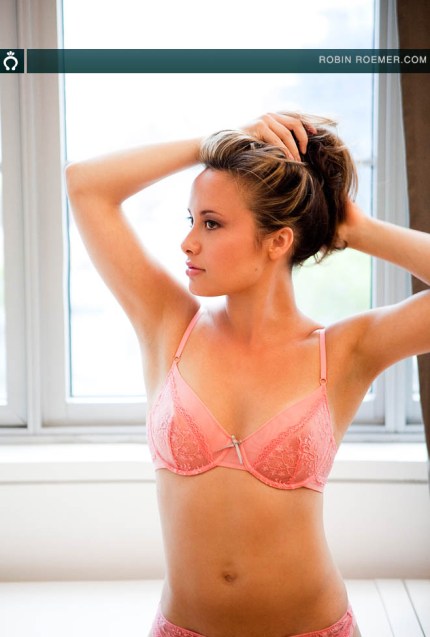 From Photoblogger Robin:
"As big fans of
Anyone But Me
, we were all so excited when actress
Nicole Pacent
happily agreed to be part of this project!  Not only is she gorgeous, but she's one of the sweetest and funniest ladies around!  (Also she has Angelina Jolie lips!)  We had so much fun with Nicole and obviously as you can see, the camera is in love with her.  How appropriate that one of our favorite out and proud celesbians is our Pride month cover girl.  Thanks so much Nicole and to the Autostraddle style team,
Sara Medd
and
Christina Natale
."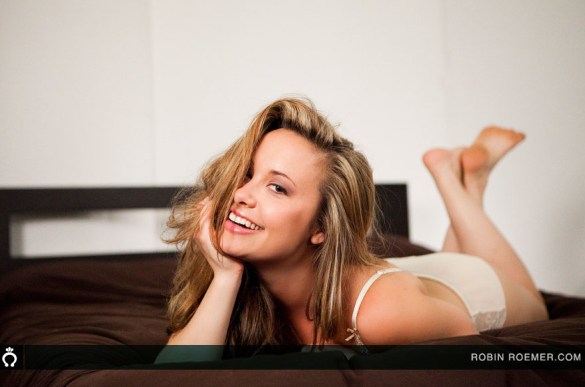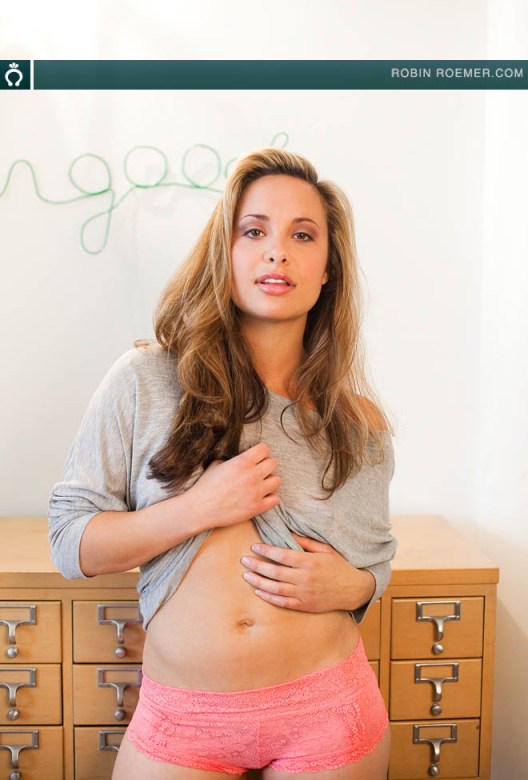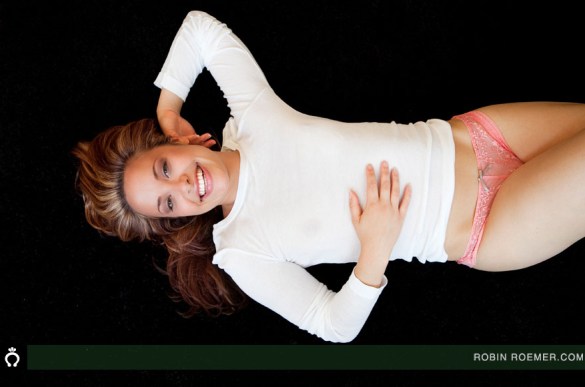 ---
.+
The smokin' hot super-talented bisexual actress Nicole Pacent, one of Autostraddle's 2009 "Critters of the Year", is a rising star of epic proportions. Autostraddle first interviewed (and photographed) Nicole, along with her Anyone But Me co-star Rachael Hip-Flores, about a year ago. We all fell in love and have been together ever since (in our imaginations).
In the time since our first date, Nicole has been very busy. She took on a feature role in Mel Robertson's Queens of the World (along with Elizabeth Keener, Tanya Roberts, Michelle Clunie, Meghan Hall & Autostraddle's Nat Garcia), the first season of the critically-acclaimed webseries Anyone But Me is out on DVD and the second season is basically the hottest thing on the internet since kittens.
Nicole grew up in Connecticut and later earned her BFA in Drama at NYU's Tisch School of the Arts, where she minored in English and privately pursued serious Geekery — her favorite books of all time include Brave New World and A Wrinkle in Time and Extremely Loud and Incredibly Close and The Brief Wondrous Life of Oscar Wao and The Fountainhead. She likes fantasy novels and Star Wars. A LOT.
Nicole recently posed for the cover of BOUND magazine as "the next Angelina Jolie," was nominated for Best Actress in a Supporting Role in the 2010 Indie Soap Awards, was the first runner-up for SheWired's 2009 Gay Woman of the Year and obviously was a shoo-in for AfterEllen's Hot 100.
For Nicole, "coming out" was never a question — she's been honest about it from the get-go, and had her first serious girlfriend in high school. When not campaigning for LGBT Rights or tutoring kids in Harlem, she's doing other swoon-worthy things like last October when she put together "Relief Through Rock: Chicks for a Cure," a fundraiser for the American Association for Cancer Research.
She's going to be super-mega-famous one day basically, so your calendar is going to be worth millions. Just saying.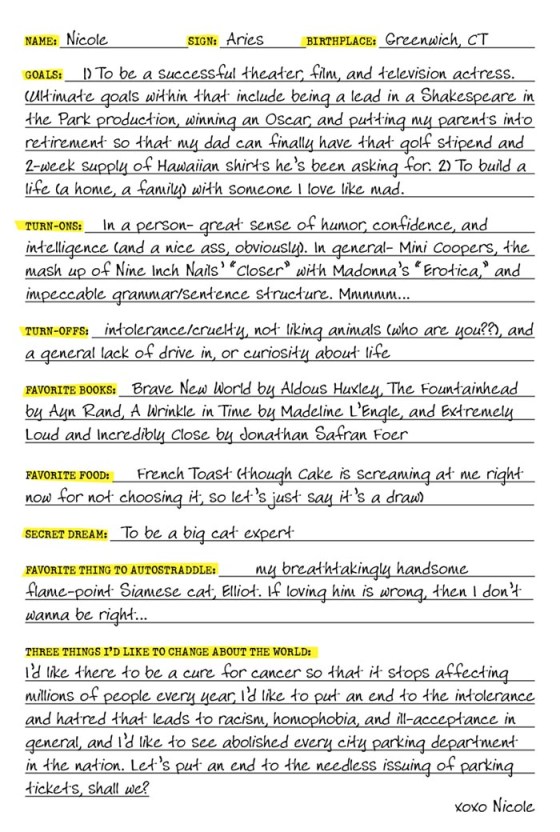 ---
+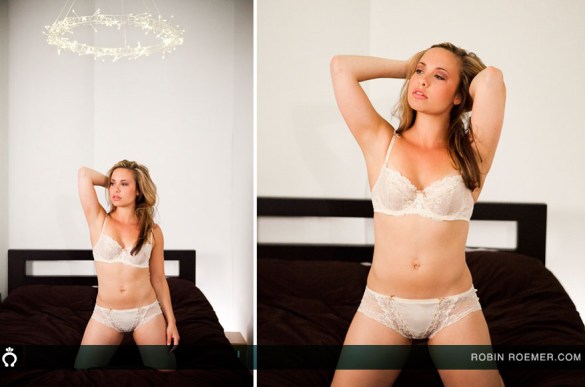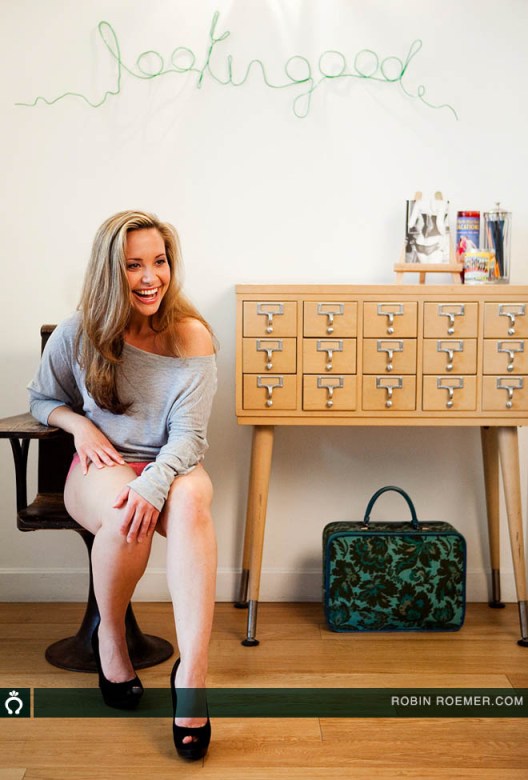 As always; if you'd like to be gawked at by thousands of lesbians and get photographed by celebrity world-famous photog Robin Roemer, email Robin at robin[at]autostraddle[dot]com with two photos of yourself and tell her a little something about why you're so special. You must live in the NYC area or be able to get there and be 21+.
[Sidenote: Our calendar is booking up fast and at this time, we're looking especially/specifically for women of color and for non-"femme"-presenting ladies. Also it took me ten tries to write that sentence? So I hope everyone feels okay about it.]
+
---
+
+
+