Hey-o it's August! Can you believe the summer went by so fast and it's already time to see another girl in her skivvies for the Best Calendar of All Time? I hope you're wearing a cute rash guard!
Firstly, a little refresh of the Calendar Girl concept for any newbies:
We just think Maxim, COED and Playboy shouldn't get to corner the market on "monthly devotions to very very good looking women.wp_postsWe know lots of hot lesbians who also look good casually lounging on bedsheets and hanging out at the pool/on the couch.
Each month our photographer Robin will shoot a Le Cadeau by Robin set (as featured on WeTV) with one beautiful, talented, smart, interesting and sexy lesbian lady. At the end of the year, we'll have a pretty kickass calendar that you can buy for 2011, which is our last year on earth before the apocalypse. Don't you want to keep track of that in style?
+
---
+
This month's Autostraddle Calendar Girl is:
Laura
Miss August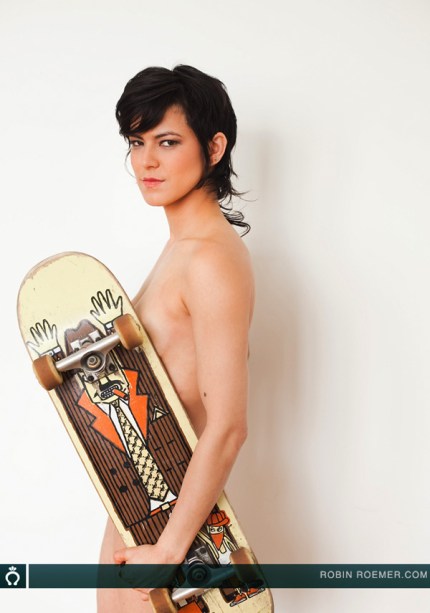 From Photographer Robin Roemer:
"Laura has a great androgynous and unique look. We loved her hair and her tattoos. She's also just a cool chick who knows how to work it for the camera! Thanks again to Sara Medd [stylist] and Christina Natale [make-up] for all their genius and help!"
---
.
Laura's a Cali girl who loves skateboarding, rock climbing, nature exploring and "any good challenge." This massage therapist, yoga instructor, personal trainer and nutritional consultant is "very spiritual" and believes that peace begins from within, just like strength. "I love involving myself with creative people and making art," says Laura. Art! We love art too!
---
+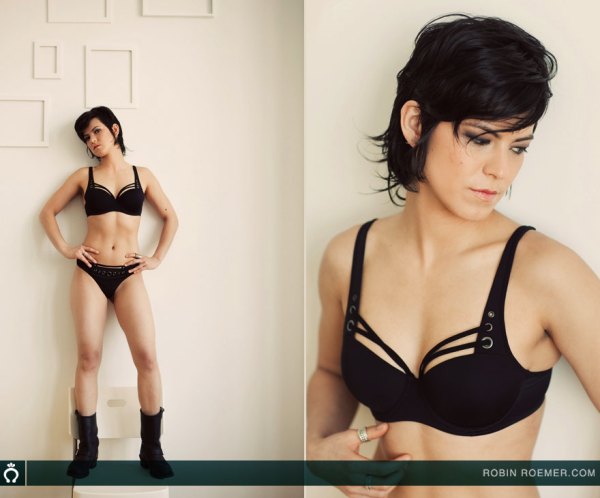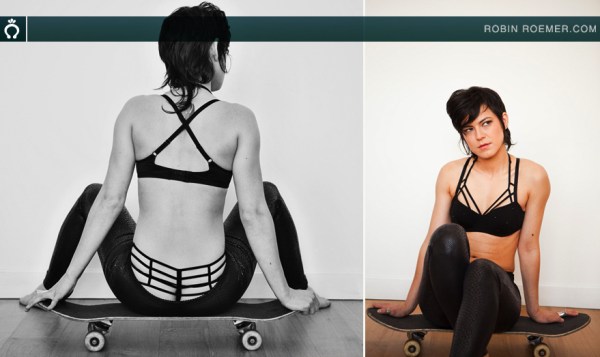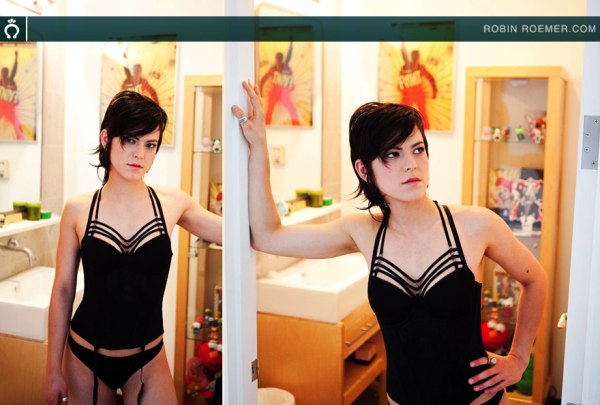 ---
+
As always; if you'd like to be gawked at by thousands of lesbians and get photographed by celebrity world-famous photog Robin Roemer, email Robin at robin[at]autostraddle[dot]com with two photos of yourself and tell her a little something about why you're so special. You must live in the NYC area or be able to get there and be 21+.
+
---
+
+
+