It's July: the month we celebrate America's independence from England by blowing things up and eating hot dogs with our families! What better way to celebrate our own negative feelings towards our country than to ogle a hot British chick and talk about ab definition? Miss July's gonna set off sparklers in your pants! Hey-o!
Firstly, a little refresh of the Calendar Girl concept for any newbies:
We just think Maxim, COED and Playboy shouldn't get to corner the market on "monthly devotions to very very good looking women.wp_postsWe know lots of hot lesbians who also look good casually lounging on bedsheets and hanging out at the pool/on the couch.
Each month our photographer Robin will shoot a Le Cadeau by Robin set (as featured on WeTV) with one beautiful, talented, smart, interesting and sexy lesbian lady. At the end of the year, we'll have a pretty kickass calendar that you can buy for 2011, which is our last year on earth before the apocalypse. Don't you want to keep track of that in style?
+
---
+
This month's Autostraddle Calendar Girl is:
Avni
Miss July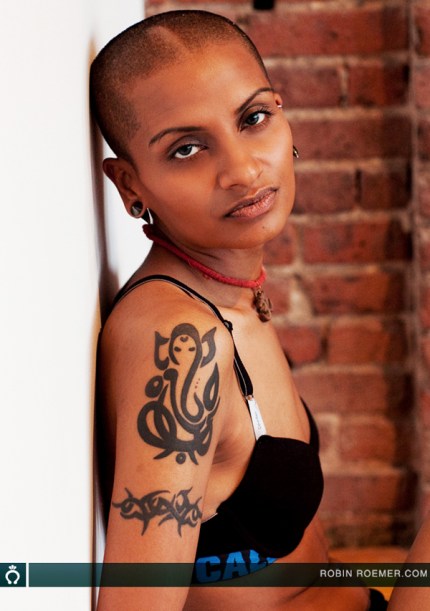 From Photographer Robin Roemer:
"Avni was such a joy to work with! We knew we'd all get along from the moment she rolled in with her huge bag of shoes and a big smile on her face. Avni is originally from England so I'm glad Sara found a cute pair of Calvins to help her represent. We are happy to present a hot Miss July who has both style and smarts. Thanks to our make-up artist
Christina
and our stylist
Sara
for their talented work yet again! And thanks to Avni for being a sweetheart and such a natural in front of the camera."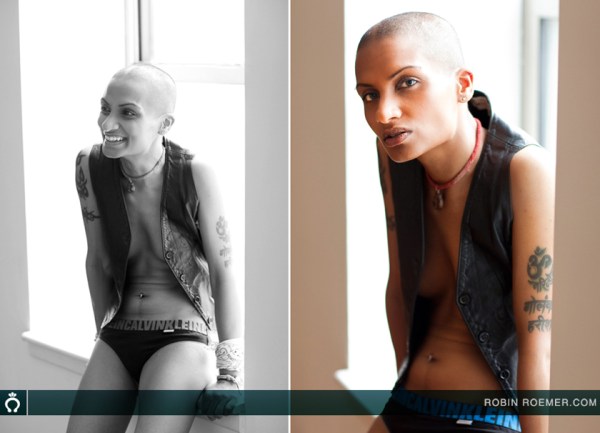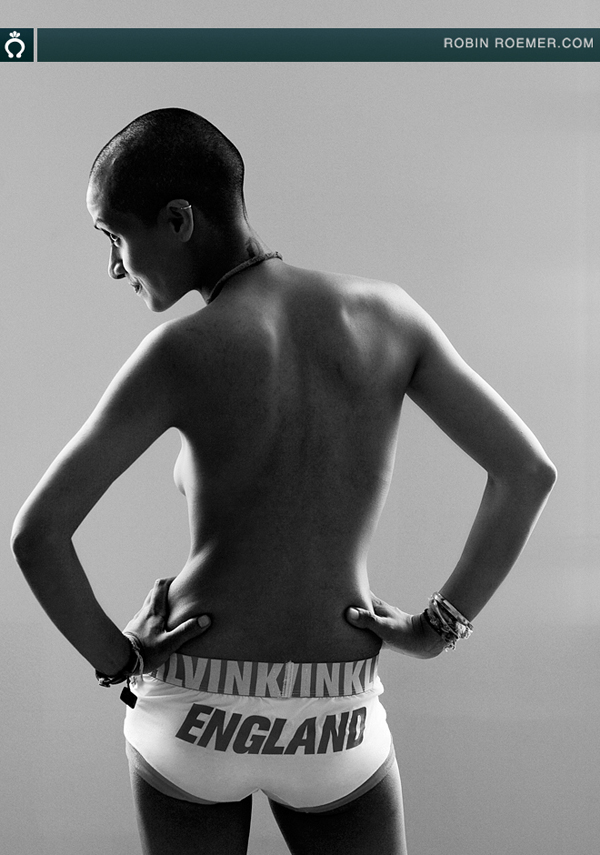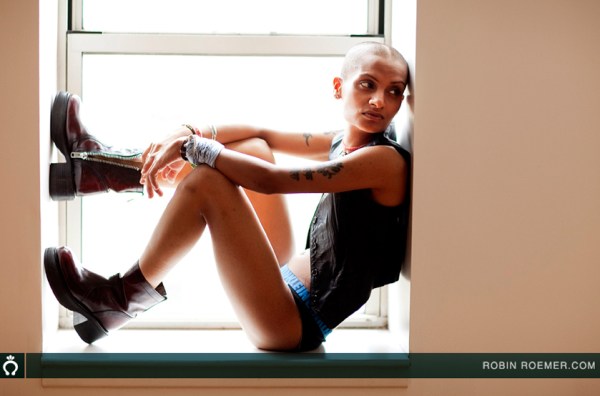 ---
.+
Avni was born & raised in England, where her parents moved from India while in their teens. At 15, she came to New York for the first time and fell in la-la-la-la-love with it and now thurrr she is! This super-smartie model has two BA honors and a Masters Degree in Art/Surface and Interior Design. Friend her on facebook now!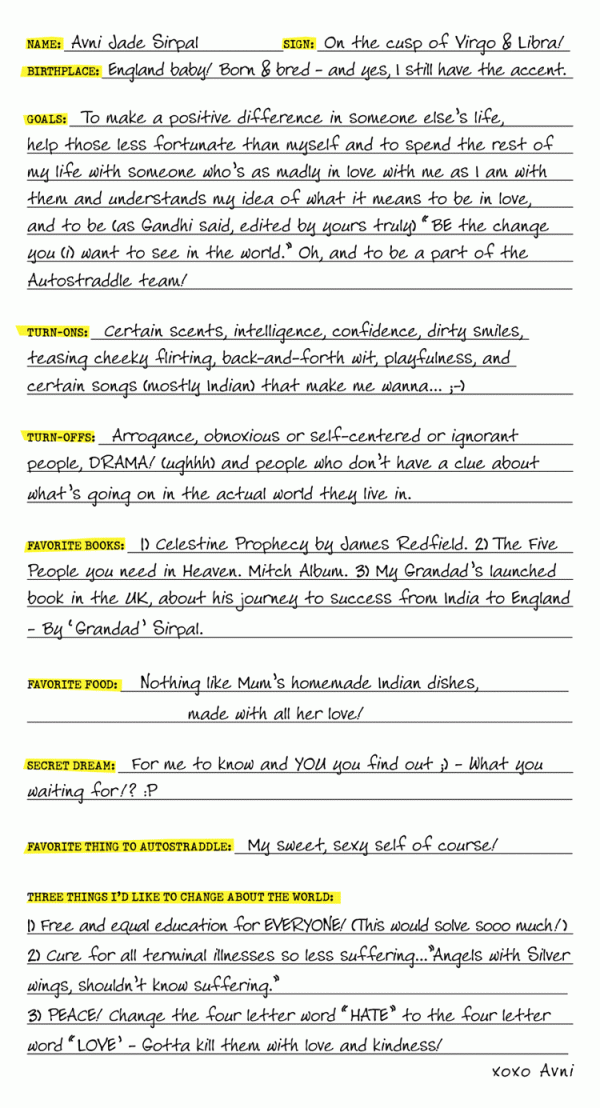 ---
+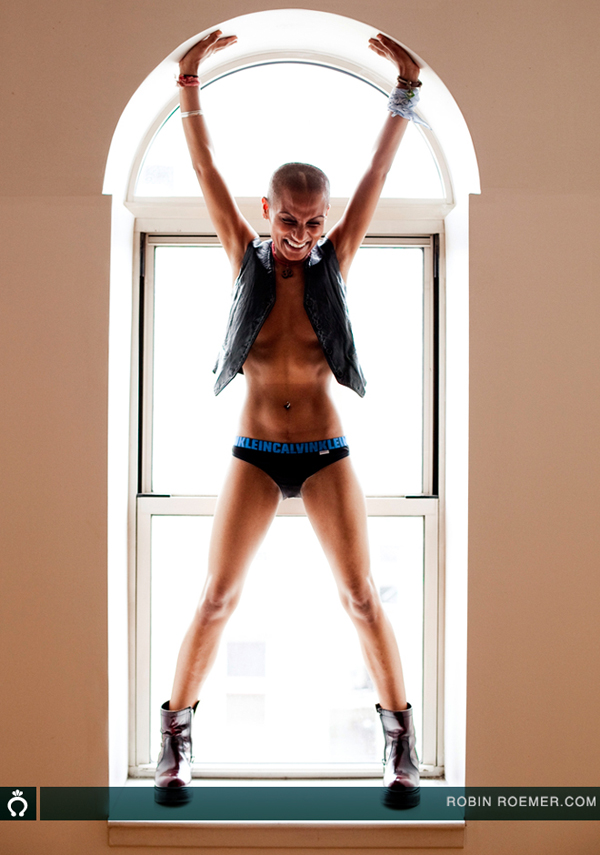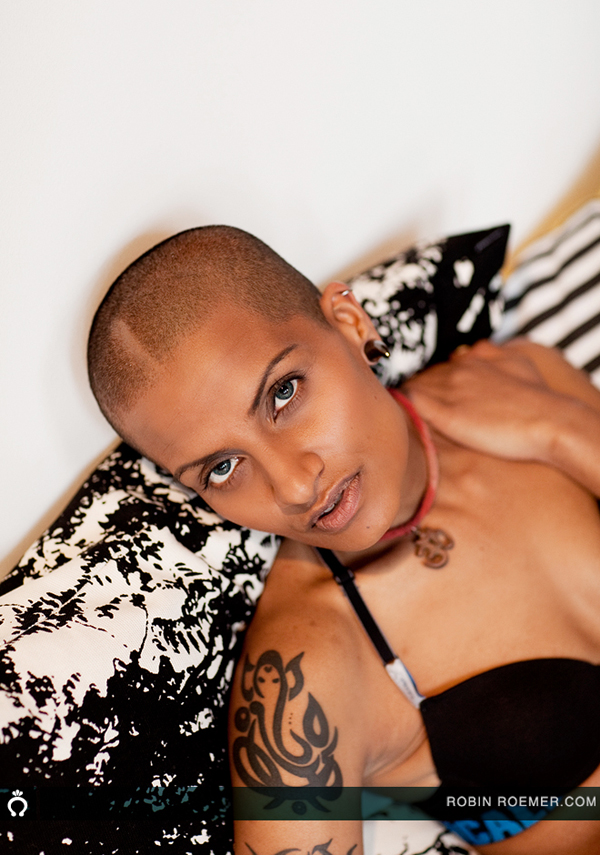 ---
+
You know what's even superstrongsexier about Avni? She's a serious fighter currently undergoing treatment for stomach cancer, which is incredibly rare amongst women under 30. "I don't want pity and I hate sympathy looks, but I feel like I need to prove that I can do this and look good and healthy at the same time," Avni told us that she's only recently started to feel comfortable talking about her fight against cancer. She's doing this without health insurance, too, which, as you can imagine, is not exactly a picnic. Actually it's sort of been the exact opposite of a picnic, except worse?
You're probably thinking, What can I do to help this brave, beautiful person?, because that's what we were thinking. Well for starters, she's looking to throw a fundraiser in New York at the end of the month, so if you have insight or ideas or event-planning know-how or any kind of support, friend Avni on facebook and drop her a line!
And don't worry — it's still ok to lustily objectify Avni's hot, sexy body. I mean it! You guys had better not turn these comments into a politically correct buffet of sadness. But we know you all have a lot of feelings…
---
+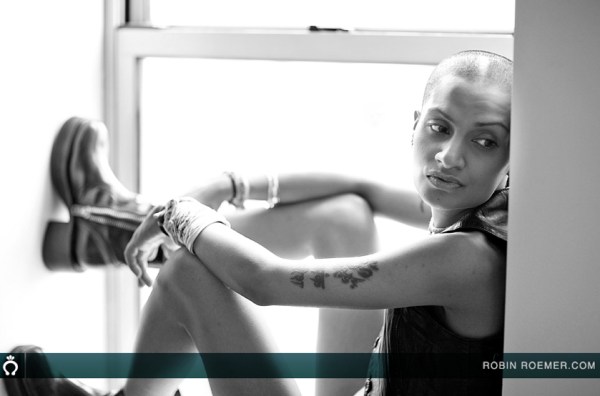 As always; if you'd like to be gawked at by thousands of lesbians and get photographed by celebrity world-famous photog Robin Roemer, email Robin at robin[at]autostraddle[dot]com with two photos of yourself and tell her a little something about why you're so special. You must live in the NYC area or be able to get there and be 21+.
+
---
+
+
+