California serves more pupils than any other state in the nation and does so with the lowest per-student expenditure in the country — about $9,000 per student on average, significantly less than states with similar costs of living such as New Jersey and New York, who spend approximately $17,000 per student. California is also one of the most unequal states in the country for education resources distribution, with poor schools often getting by on $6,000 per pupil while richer areas support up to $20,000 per student. Teachers' salaries similarly vary at a 3 to 1 ratio around the state, with low-salaried teachers more likely to be serving low-income students, students of color and English-language learners. California is amongst the three most segregated states for Latino students. Some of the poorest districts operate with up to 50 percent uncredentialed teachers and astronomical staff turnover rates. California is the only state in the country who hires principals and special ed teachers who lack experience or preparation.
California also ranks amongst the nation's lowest for academic achievement and in the bottom ten percent for class size, staff/pupil ratio and library quality. Almost one-third of California's ninth grade students drop out before high school graduation.
With all those concerns facing the parents of California's schoolchildren, it's hard to know where to begin. Education activists are undoubtedly working hard to fix California's system, but where should we ordinary citizens be devoting our advocacy and attention? What issues really matter most?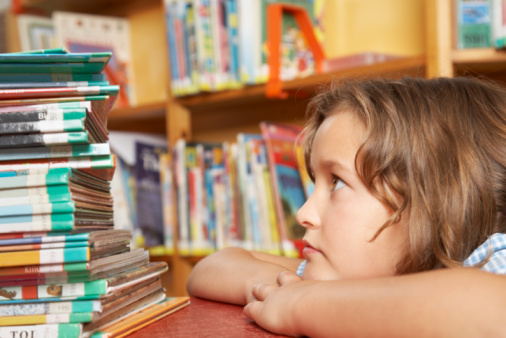 Well, according to several major advocacy groups in the region, we should all be turning our most critical eye to SB-48, a law passed this year which would add "LGBT people" to the list of minority groups California schools are expected to include in its social studies curriculum.
We first told you about the effort to overturn SB-48 back in July. Over the past few weeks, Stop SB48 has been amping up their campaign and pro-equality groups have been weighing in on the probability of their success. For starters, here's one of Stop SB48's new PSAs:
Yes, it's that same old song again! According to leading groups who allegedly do things like "focus on the family," "protect kids" and "preserve marriage," SB-48 will turn children into red-hot flaming homosexuals who kiss their first cousins in chicken coops. These groups also claim SB-48 will cost taxpayers extra money, because it takes special ink to write LGBT people's names and textbooks weigh more when they have LGBT people in them.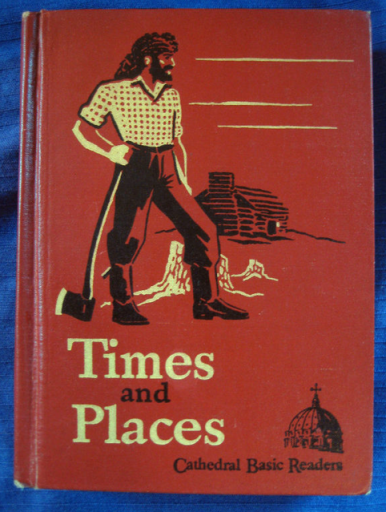 Think about how much simpler this all was two hundred years ago, when the only thing anyone could learn in history books were the achievements of straight white men who wore wigs and shot people with rifles! Those books were so cheap to make! It was like making a pamphlet, basically.
Ladies and gentlemen, The Protect Kids Foundation:
California Senate Bill number 48, now tracking its way through the legislature, would change the teaching of core academic subjects into a "celebrationwp_postsof gay, lesbian, transgender and bisexual lifestyles. This profound change in the basic education of children would be mandatory, without involvement or opt-out rights of parents.
Next up we have ConcernedParentsUnited.com. What do you think SB-48 will do, Concerned Parents? Is it:
+ Violate the innocence of 9 million California children, starting as young as kindergarten.
+ Borders on psychological abuse by promoting gender confusion, experimentation, and undermining rightful parental authority.
+ Sexualizes all school materials unnecessarily.
+ Normalizes homosexuality, bisexuality and transgenderism, still Gender Identity Disorder by the APA.
+ Omits known dangers of homosexual lifestyle — especially for men who have sex with men.
Yikes! Stop SB48 also mentions to its followers that "children as young as five" will be taught to not only "accept" but to "endorse" homosexuality, bisexuality and "transgenderism." This could lead to dangerous side effects like unity, empathy, and kindness.
Family Research Council's friend-of-the-KKK president Tony Perkins is starring in PSAs on the subject, to which Equality California has released this reaction video (which falls a bit flat in my opinion):
[yframe url='https://www.youtube.com/watch?v=jiQ96NNRLwY']
However, last week the director of Equality California, Roland Palencia, said if a repeal was on the ballot, we'd probably lose. Specifically:"the prospects are not good if this gets to the ballot. I am not under any illusion." He pointed out that "this is the seminal, core issue they always get us for, so they have the advantage on this so far" — which was my first reaction, too. I mean, they basically campaigned for Prop 8 by arguing against SB-48, even though at that point it didn't exist!
EQCA's communications director, Rebekhah Orr, told journalist Rex Wokner that EQCA's strategy for fighting against the HSB48rs is to paint the group as "the extremists that they are." She also points out that Stop SB-48 is using "the same sound bites they've been playing for 20 years" but "we have no illusions about the monumental task before us… we're going to need to do much more robust pieces of research, and we will not be able to say anything definitive, certainly, until we're done with that."
But what's the reality of the Stop SB-48 movement on the ground? Well, the effort to Restore the Heterosexual Innocence of America's Most Precious Moments Initiative is hitting some snags in their mission to raise anti-gay awareness and collect 504,760 signatures before October 12th, thus nailing the SB 48 referendum a spot on next year's ballot:
….so far, Mormon and Catholic church leaders and conservative groups who spearheaded the Proposition 8 campaign have not joined the effort to qualify the gay history referendum for the June 2012 ballot, leaving less-experienced Christian conservatives to lead the charge without the organizational prowess and funding to hire paid signature gatherers.
Political operatives say they can't recall any citizens' initiative that made the state ballot without professional petition circulators in almost three decades.
"If someone wrote a million-dollar check, we would be guaranteed to get this on the ballot,wp_postssaid Pacific Justice Institute President Brad Dacus, whose legal aid firm wrote the proposed measure and is co-sponsoring the signature-gathering effort. "That's not the case at this point… We are counting on people in churches and communities and families making the extra effort to get it done."
If Stop SB48 doesn't manage to get the referendum on the ballot, that would be in line with some recent developments on The Other Team's side – like that NOM's campaign to raise $100,000 has failed and that a new study shows that many Millennial Evangelicals support same-sex marriage.
Why the lack of support for Stop SB48? Well, anti-gays haven't ever had a problem with devoting excessive resources to legal issues which have no actual tangible impact on themselves at all, but it's worth mentioning that the Evangelicals who generally support these campaigns — the denominations with the strongest anti-homosexual views are Evangelical Protestants, Jehovah's Witnesses and Mormons – are notorious for not enrolling their kids in public school to begin with (18% of Californians are Evangelicals — the second-most represented religion in California after Catholicism — but only 2% are Mormon or Jehovah's Witnesses).
As far back as 2002, Focus on the Family's founder James Dobson told his followers during a Focus on the Family Broadcast:
"I've been on the air here with Focus on the Family for 25 years; it's the first time I've said this. But in the State of California and places that have moved in the direction that they've gone with the schools, if I had a child there, I wouldn't put that youngster in the public schools… I think it's time to get our kids out."
That same year, on The Sean Hannity Show:
"I said let me simply say, not for everybody, but if it were my child in California, where they're teaching homosexual propaganda, starting with kindergarten, 5-year-old children sitting on the floor, hearing about adult perverse behavior, I would get my kid out of there."
"Same sound bites they've been playing for 20 years"? Check!
When Proposition 82, the "preschool for all" initiative, hit the ballots in 2006, the far-right trotted out similar arguments about the "far-leftism" of public schools and the importance of separating School from The State. It is estimated that some 75% of homeschooled children are of the Evangelical tradition (which, sidenote, is sometimes problematic for non-denominational homeschoolers just looking for accurate textbooks to use with their children).
In fact, when The Pacific Justice Institute isn't arguing against SB-48, they're pushing for homeschooling rights. Furthermore, the "education" section of Focus on the Family's website doesn't mention SB-48 — it's focused on "school choice" advocacy, a.k.a. the rights of parents to take their kids out of public schools that allegedly support homosexual agendas. Focus on the Family's California chapter isn't blasting anything about SB-48 on its front page, either. The Family Research Council supports Stop SB-48, but devotes its webspace to economic issues, something involving Netflix and Walgreens, and allowing clergy to participate in the 9-11 memorial.
Is it possible that Stop SB-48 is suffering from The Boy Who Cried Wolf syndrome? Perhaps after years and years of those same sound bites, it's difficult for even Stop SB-48's potential fundraising base to see how this round of homosexual indoctrination is any different than the billion that allegedly came before it. Parents who heeded Dobson's call in 2002 and in 2006 to pull their kids from public schools have already taken action, after all. The deal with their relationship to CA's education system was sealed far before SB-48 came along.
Sacramento political Consultant Wayne Johnson, who has extensive experience with ballot initiative campaigns, told Forbes.com that "with the same-sex marriage ban tied up in the courts, a presidential election on the horizon and many Christian parents with children in private schools, conservative groups with the most cash and experience may sit out this fight."
At the end of the day, SB-48 is one of the few positive steps California has been able to make towards a more supportive, inclusive and progressive public school system. Next up? Let's try to ensure that every pupil in California gets a new textbook at all:
When California kids go back to public school this year, most will have old textbooks. In fact, the state won't even order any new ones at least until 2014, thanks to budget cuts.
"We're talking about five years here. For school-aged children, five years is a long time. Today's fourth grader will be entering high school in five years," said public school lobbyist Peter Birdsall.
The budget cuts to education are so deep, Sacramento is allowing school districts to use this year's $330 million earmarked for textbooks to pay for other things.
Now that's what I call a crisis for California's schoolchildren.